(Last Updated On: June 26, 2013)
How did you get started in bodybuilding/fitness?
I have always been sporty but started to get frustrated when I wasn't getting the results I expected of myself. Over the summer of 2012 I decided I would see how lean I could get so I played around with my diet and altered my training. I then got a friend to take some pictures of me working out and I was subsequently lucky enough to get the opportunity to do a photo shoot for USN. I am now a very proud USN sponsored athlete!
What is your favorite body part to train?
Chest- Bench press is definitely my strongest lift. I also like training triceps.

Can you give us a sample of your routine?
My routine varies a lot and I am currently focusing on rowing for my university. So my weekly
training is something like this:\
Monday- Long row on the Erg (rowing machine)
Tuesday- AM: weights- full body, compound lifts PM: 40mins cardio
Wednesday: AM- Water session (rowing) PM: 'body builder weights'
Thursday: AM- Weights –full body, compound lifts PM: 40mins Cardio
Friday: AM- Water session PM: Erg
Saturday: OFF or Water session
Sunday: 'Body builder weights'

Can you tell us how you got those abs?
Unfortunately there is no big secret. It takes hard work and commitment. My abs work outs look something like this: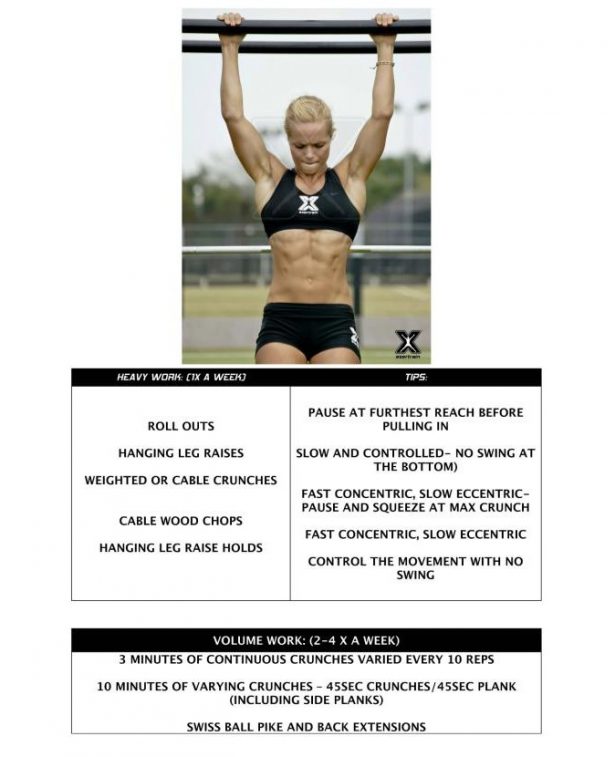 However, I have a pretty hectic schedule and often don't have time to fit in a session solely
focusing on ab work. Low body fat and compound lifts will give you great abs. Adding in isolation exercises could give you amazing abs.
What kind of music do you listen to when you are working out?
I like rap and RnB or anything with a good beat
We all have at least one, what is the most embarrassing song on your iPod?
Some may say the lion king sound track although I am not embarrassed about it- some great tunes in there!
What does your diet look like when you are trying to get lean?
I go low carbs and keep it clean. I take a different approach than most bodybuilder/fitness types who insist on eating every 2 hours. I will probably eat 4 meals a day including a pre work out snack when getting lean.

List the top 10 foods we would find in your kitchen:
Turkey
White fish
Granola (my biggest weakness)
Cajun spice- on everything
Broccoli
Quark
Frozen berries
Mixed nuts
Venison
Eggs
What kind of cardio do you like best and why?
I do a lot of cardio (for an ex sprinter). I probably enjoy the bike the most as you can just put your head down and smash it out. I hate the rowing machine during a session but love it after. I get the most satisfaction from running or the rowing machine.
If you could give somebody only one bodybuilding tip what would it be?
Get a good plan and stay consistent. Too many people want fast results immediately and change their training/nutrition before the effects have a chance to be seen.
Tell us about your biggest fitness influence?
Most of my biggest sporting influences are athletes. However, after meeting a few fitness and bodybuilding athletes I have been very impressed by how humble and down to earth they are. I have been fortunate enough to work a long side Richard Gozdecki (World natural body building champ), Ryan Terry (Mr International) and Dave Titterton (Mr Universe) through USN. They have all worked extremely hard to get where they are. They are very inspiring. I also got some great advice from Scott Baptie who helped me out early on which I really appreciate.
Favorite cheat food?
Granola and tortellini (not together)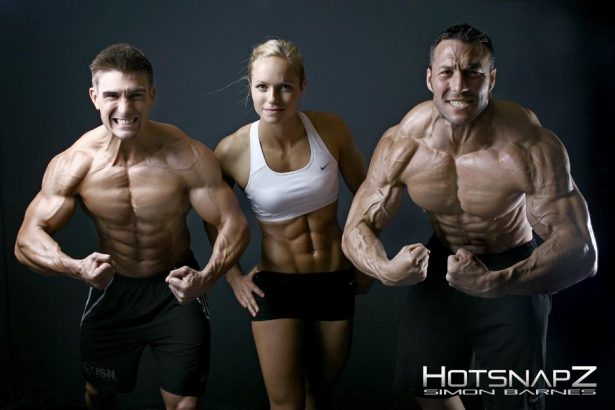 Do you take any supplements?
Yes. I make protein pancakes with USN protein IGF-1. I take 100% whey protein post training and I use USN xedra cut slim packs when dieting. I also take multi vitamins and EFA triple omega's daily.
 What does the future hold for you?
I am in my final year of a sports science degree at Edinburgh University so I will be graduating in the summer. I am not sure of what exactly I want to do yet. It is all a bit daunting!
Fitness wise I will be going to FIBO with USN in April (if I get my dissertation done haha) and I am considering doing my first fitness competition but I am a bit nervous! Watch this space!
Please check out my facebook and twitter:
Emma Storey-Gordon
Facebook page: www.facebook.com/Esgfitness
Twiitter: @Esgfitness