(Last Updated On: April 3, 2021)
If you ask us the female athlete body type is the most attractive of all body types. I am sure this is not a big surprise coming from TheAthleticBuild.com. We have painstakingly researched female athlete after female athlete to come up with the 50 hottest for 2018. It was a tough job but someone had to do it.
50 Natasha Hastings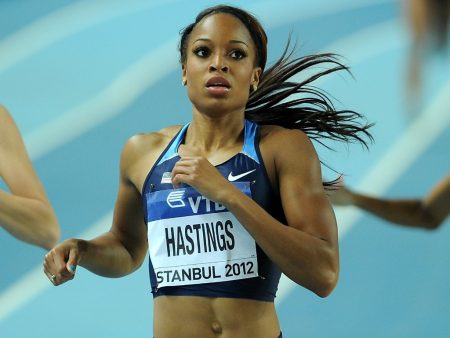 Natasha is a sprinter on Team USA who is a seasoned track veteran. She won a gold medal in the 4×400 meter relay at the 2008 Olympic Games.
49 Camila Giorgi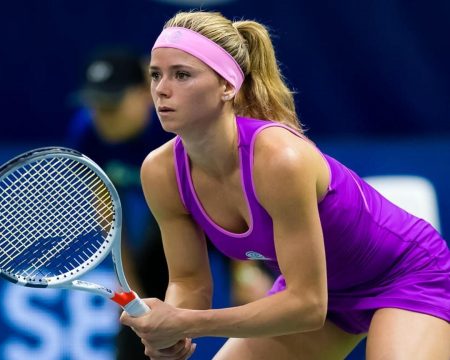 Camila Giorgi is an Italian professional tennis player of Argentinian descent. She won her first WTA title this year and has won 5 singles ITF titles in her career.
 48 Jessica "Evil" Eye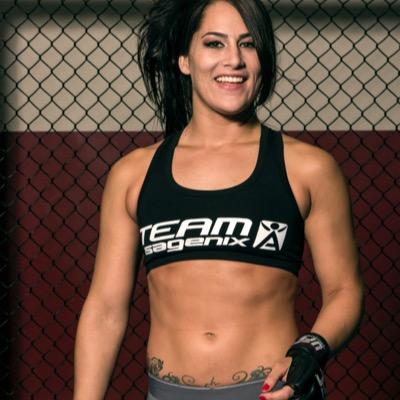 Jessica is an MMA fighter with the UFC. She is considered one of the best female strikers out there and went totally undefeated as an amateur.
47 Avril Mathe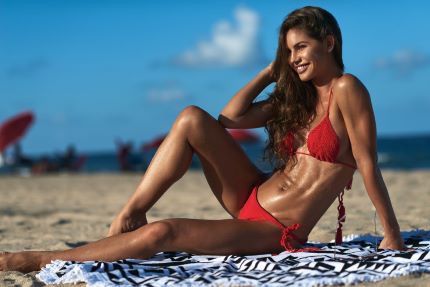 Avril is an Australian/Swiss pro boxer. She started boxing back in 2012 but might be best known for winning the Miss Swimsuit USA International 2014 which is the biggest swimsuit pageant in the world. She currently lives and trains in Miami. Not surprisingly she also does modeling on the side.
46 Hilary Knight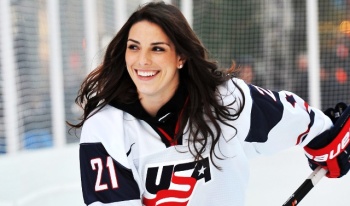 Hilary Knight is a professional hockey player, Olympic Silver Medalist for the USA, MVP of the Canadian Women's Professional hockey league, four-time World Champion and three-time All American in the sport of women's hockey…and she looks good doing it!
45 Leilani Mitchell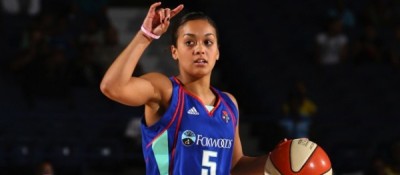 Leilani Mitchell plays for the New York Liberty in the WNBA.
44 Felice Herrig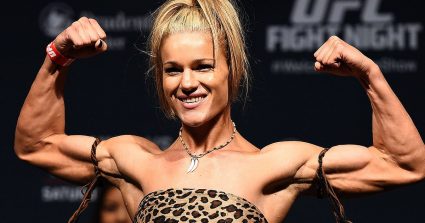 Felice is an MMA fighter with the UFC. She has one of the best bodies in the sport and isn't shy about showing it off either.
43 Voula Papachristou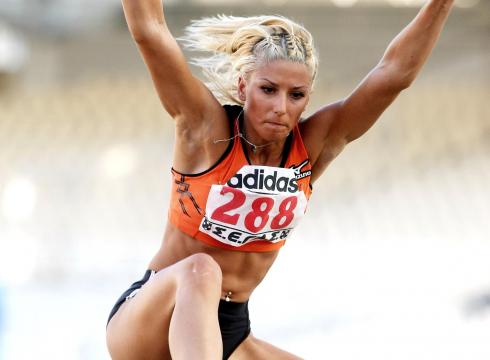 Voula is a Greek triple jumper. She won two gold medals at the European Athletics U23 Championships and represented Greece at the 2011 World Championships in Athletics.
 42 Nichelle Prince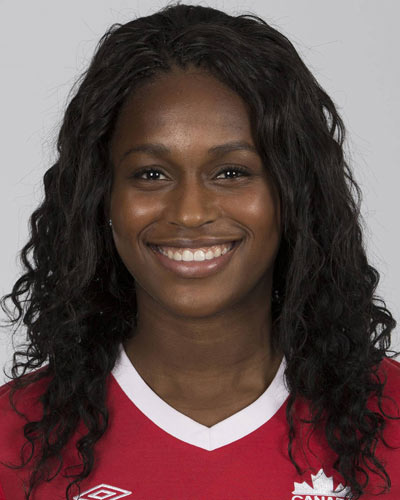 Nichelle is a Canadian soccer player who plays on the Canadian women's team and is their top goal scorer. She also plays for the Houston Dash and played her college soccer at Ohio State University.
41 Serena Williams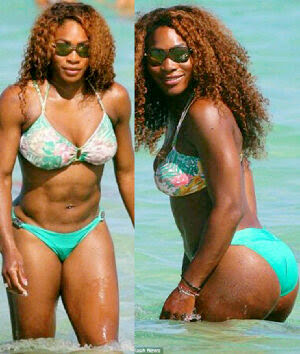 You know who she is, especially if you like booty.
See the best fat burners for women
40 Ali Krieger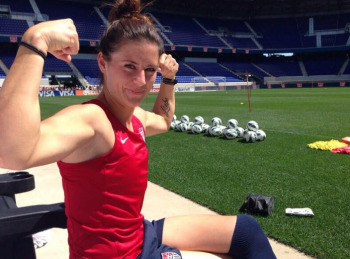 Ali is a US women's soccer player. She is currently playing for the Washington Spirit of the National Women's Soccer League.
Related: Top 30 Hottest Female Soccer Players in the World
39 Julie Ertz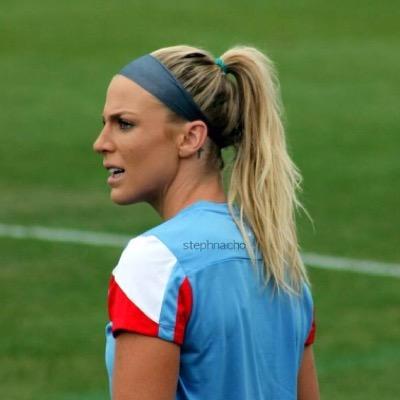 Julie is another member of the US women's soccer team who is very well represented on this list. She also plays defender for the Chicago Red Stars.
38 Elena Delle Donne

Elena Delle Donne is a professional basketball player with the Chicago Sky in the WNBA. She played in college at the University of Delaware, she was a consensus First Team All-American and National Player of the Year candidate in her junior and senior seasons.
37 Sarah Backman
Sarah Backman is a Swedish 8-time world champion arm wrestler. This means she can probably beat you in arm wrestling, with looks like that we doubt you will hold it against her.
36 Silje Norendal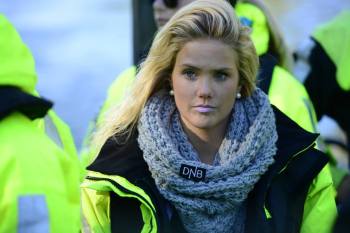 Silje Norendal is a Norwegian snowboarder. She was a gold medalist in the 2013 European X Games.
35 Cheyanne Woods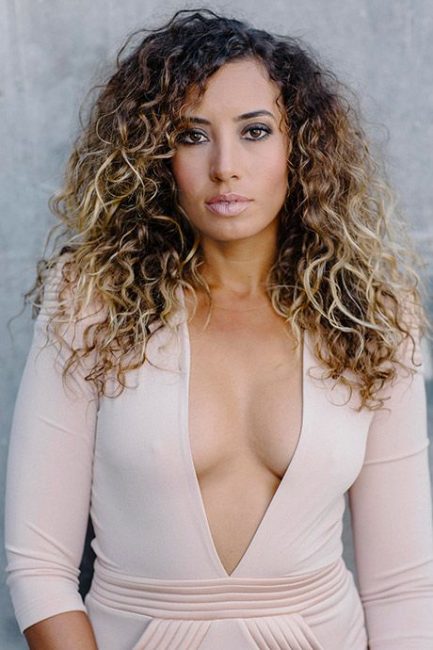 Next up we have pro golfer Cheyenne Woods. She is the niece of Tiger Woods so you know she has golfing in her genes.
At the time this was written she had 2 pro wins in her career.
34 Simone Biles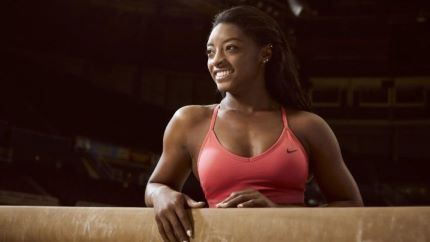 Simone is an American Gymnast who has a combined 30 Olympic and World Championship Medals. She is the most decorated American gymnast and the 3rd most decorated gymnast in the world. Also, her favorite food is Italian.
33 Maryna Bekh-Romanchuk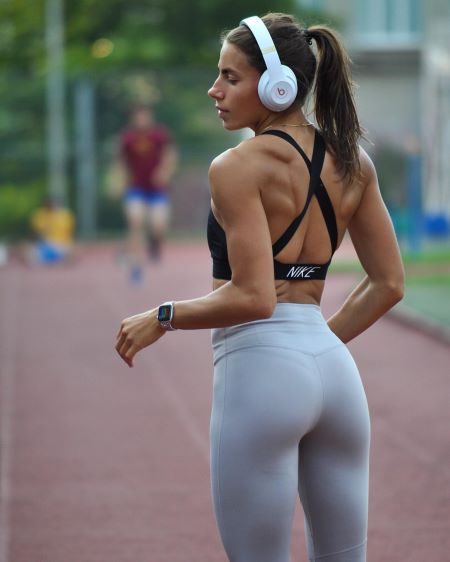 Maryna is a track from Ukraine who performs the long jump. She won a silver medal at the European Championships in Berlin in 2018.
 32 Anastasia Ashley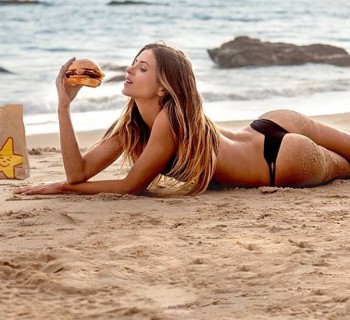 Anastasia is a pro surfer and spokesmodel from Southern California.
31 Kosovare Asllani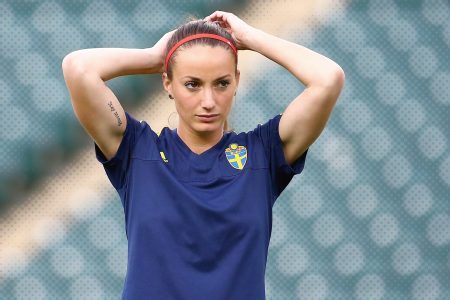 Aslanni is a Swedish soccer player who plays for Sweden's national team. If you watched the 2019 Women's World Cup you would know what a vital role she played in helping Sweden reach the finals.
30 Rachel Daley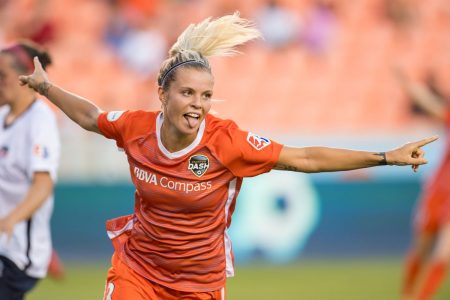 Rachel is a soccer player from England who plays for the Houston Dash. She also plays for England's women's team and is a sponsored athlete with Under Armor.
Related: The Best Fat Burning Supplements to Get You Shredded
29 Kaytlin Neil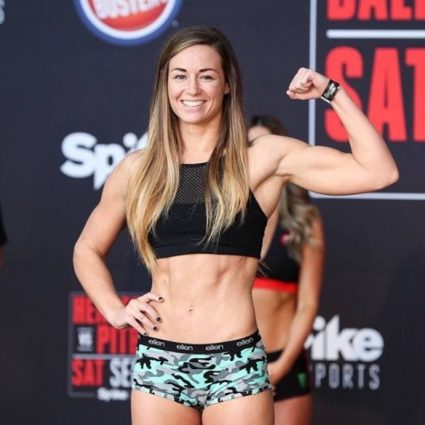 Kaytlin is an MMA fighter with Bellator and is a former competitive cheerleader.
28 Robin Bone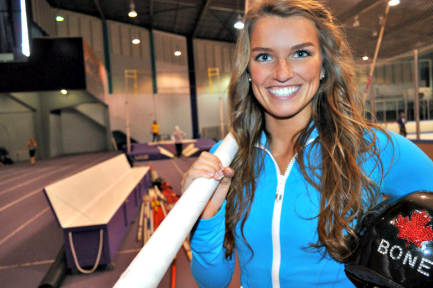 Robin is a Canadian pole vaulter. She wears a helmet while pole vaulting due to her history of having bad concussions that started when she was a gymnast.
27 Darya Klishina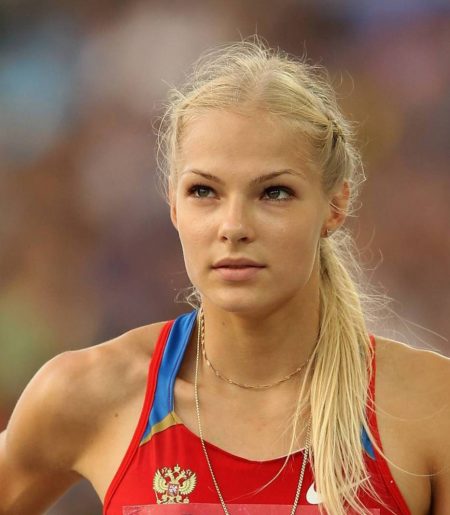 Darya is a Russian long jumper who has won many European Championships over the years and was in the 2016 Olympic games.
26 Sloane Stephens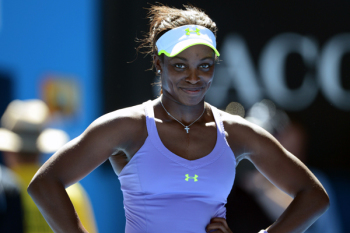 Sloane Stephens is an American professional tennis player who is currently ranked World No. 33 by the Women's Tennis Association.