(Last Updated On: August 2, 2019)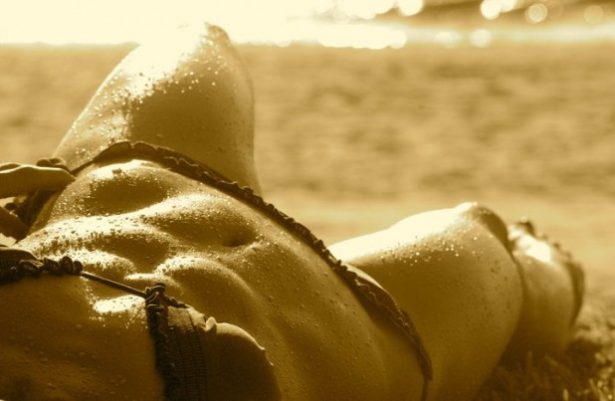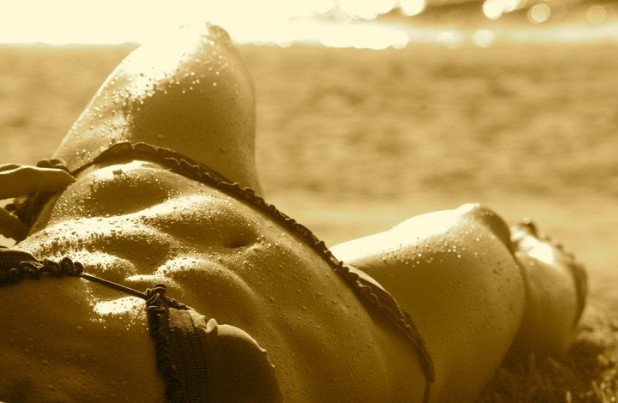 I think you will probably agree with me.
It's REALLY hard to burn fat and lose weight.
But there is help:
A proven weight loss supplement can make a huge difference.
A good fat burner can help get you there faster and have an end result that will be better than you imagined. Combining a top fat burning supplement with a healthy diet and solid workout routine is a sure-fire way to success, fat burners can't do the job alone.
A good fat burner will help you:
Burn fat faster and tighten up
Increase energy levels for better workouts and more calorie burning.
Speed up your metabolism to more burn fat day and night
Suppress appetite so you eat less
While diet and exercise are important, this article will focus on fat burners and how they can help you get your body tight faster as well as what ingredients we recommend and what to look out for. We will also cover the best fat burners on the market for women.
Related: Best Supplement Stacks For Fat Burning
How Do Fat Burners Work?
Fat burners work by increasing your metabolism, this means you burn more calories throughout the day. No matter if you are sitting on your computer or sleeping, you will be burning fat at a faster rate. This can be very effective in helping you lose weight faster and tighten up.
Many fat burners also suppress your appetite so you eat less throughout the day. This will also help with those cravings you get that just drive you mad and make you want to stuff your face. This is generally most people's downfall and being able to avoid these cravings and eating less each day will make a big difference.
When you combine the higher metabolism and suppressed appetite you get a winning fat loss combination, your body will become a fat-burning machine. This combination is what makes fat burners so effective and can really help you lose those unwanted pounds you just can't get rid of.
What Makes a Good Fat Burner?
Fat burners have been around for a long time and over that time they have come a long way. Today's fat burners are better than ever and use the most effective ingredients. However, they are not all the same. Luckily we have done the research to help clear things up and bring you the most effective fat burners for women.
When it comes to fat burners for women the most effective ingredients that are safe and natural include:
Green Tea Extract for metabolism
Green Coffee Bean Extract to burn fat
Garcinia to inhibit fat producing enzymes
Razberi-K which breaks down fat
Caffeine for increased metabolism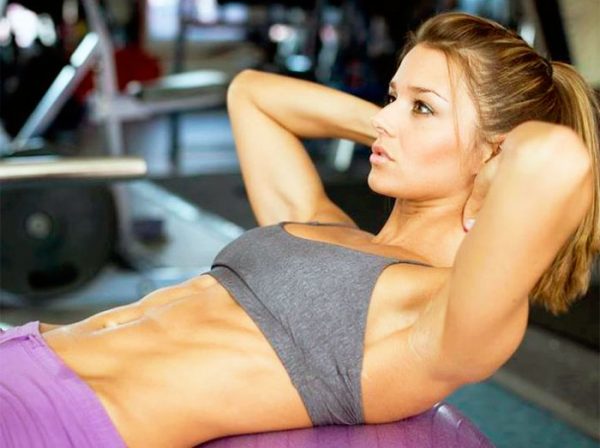 What to Avoid in a Fat Burner?
Some fat burners still use ingredients that are not natural and even dangerous. They have been known to cause insomnia, mood swings, high blood pressure and more.
The main ingredients to avoid are:
Ephedra – It is a very dangerous stimulant that works with the heart and nervous system. It has been banned in the USA.
DMAE (Dimethylaminoethanol) – It is known for causing headaches, sleeplessness and muscle tension.
DMAA (1,3-dimethylamylamine, methylhexanamine) – This one is banned in the USA but may be found elsewhere. It is known for narrowing the arteries and causing heart attacks which is definitely no good at all.
Another one to look out for is Bitter Orange Extract, also known as Synephrine. It has been considered safe in small doses but some companies tend to cast it as their main ingredient when it comes fat burners. A safe dosage is either 10 – 20mg three times a day, or 50mg once a day. Anything more than that should be avoided like the Bubonic Plague.
If you have any heart, liver, kidney problems or any serious medical conditions we recommend staying away from fat burners. Always consult your Doctor if you are unsure.
Proprietary Blends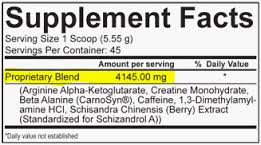 Generally, we recommend staying away from supplements that hide their formula in a proprietary blend. This is even more important with a supplement that contains stimulants, you need to know how much you will be taking each day.
Proprietary blends are bundled ingredients in which the amounts of all the ingredients in the blend are stated as one combined number. This means it lists the ingredients, but not the amounts so you have no idea how much of each you are getting, this should be avoided as well.
Top 5 Fat Burners for Women
We've spent a lot of time researching the ingredients, company reputations and reading lots of reviews on the best fat burners for women available right now. Here is how it all breaks down:
1. Leanbean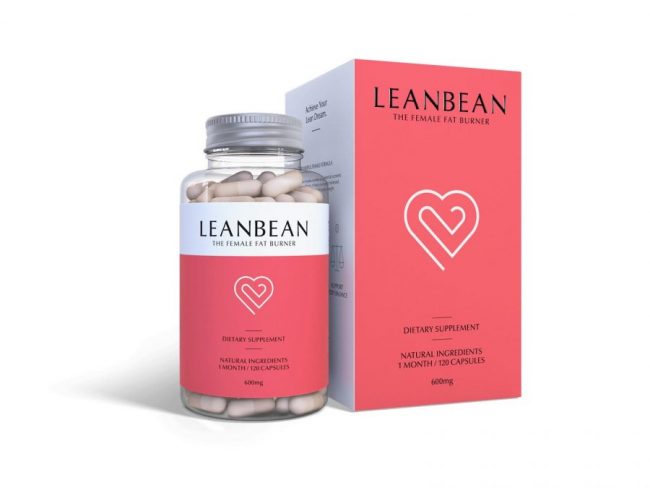 Leanbean is one of the only products we've seen that's totally focused on women.
Now we have reviewed a couple of female-only fat burners before and not been that excited, however, Leanbean stands way above any of the others we've come across. That's because the makers have worked out an ultra-effective formula for women and cleverly developed their product in a few key ways.
Firstly, if you're not already aware it's a scientifically researched fact that women snack more than men. For that reason, Leanbean is packed with several effective appetite suppressants like Garcinia Cambogia, Glucomannan and Cayenne Pepper in order to really drive those cravings into the ground.
Another benefit of Leanbean is that it includes good doses of Turmeric, Vitamin B6 and Vitamin B12. These are included to help female users fight off something called 'Estro dominance', this is where a build-up of Estrogen can cause more fat on the female body.
Like our other favorite fat burners, Leanbean has a really strong formula including the most effective ingredients around, it also has some very strong reviews to back it up.
Highlights
Strong focus on Appetite Suppression
Uses Turmeric, Vitamin B6 and B12 to support 'Estro balance'
Uses active ingredient Capsaicin for improved metabolism (Cayenne Pepper & Raspberry K)
Moderate stimulant content works well for female users
Works with vegan diet plans
Strong customer reviews
Any Negatives?
Only available from the official website
90 day guarantee only when you buy the 'bikini body bundle'
Conclusion
Finally, a female-only fat burner that actually delivers! It's got high-quality ingredients, a very smart formula and crucially the top-rated reviews you need to see. This new fat burner is definitely one of the more exciting supplements we've seen and whilst it isn't the cheapest product Leanbean is still great value for money, that is why it tops our list. For more information, check out our complete Leanbean fat burner review.
Website: www.leanbean.com
2 Powher Female Fat Burner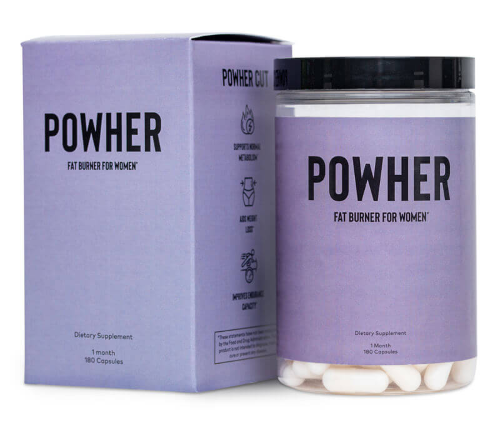 The Powher female fat burner is a new supplement with a complete focus on weight loss for women.
This new addition comes from UK specialists Ultimate Life, a company that is known for its dedication to all things female.
What does a focus on female weight loss entail, though? In a marketplace as competitive as fat burners, you have to know that the product you choose will work for you, rather than relying on empty claims.
With Powher there is a method behind what they say.
The formula is tailored to the unique demands of female physiology. Glucomannan is scientifically proven to suppress appetite and tackle the cravings that accord women are more likely to experience.
This is backed by an all-star lineup of vitamins and minerals with proven weight loss credentials.
Chromium, selenium, and choline target your metabolism, letting your body burn fat efficiently and get the most out of the food you eat. Natural caffeine provides a stimulant hit to power up your workout, but not so much that you'll get the jitters. Magnesium and iron tackle tiredness and fatigue to fuel your cardiac output.
This really is a well-designed formula that will help you to lose more weight than you would from diet and exercise alone.
Highlights
A formula built to maximize weight loss.
The daily dose of 3g glucomannan is scientifically proven when it comes to suppressing cravings
Three mechanisms: appetite suppression underpinned by boosted metabolism and increased energy.
Natural caffeine for women who enjoy a stimulant hit.
Can be stacked with the other supplements in the Powher range.
Generous money-back guarantee if you're not satisfied.
Any Negatives?
The price tag is at the premium end of the spectrum, but we'll give the caveat that Powher is great value for money.
Only available to purchase from the official website.
Conclusion
The Powher female fat burner looks like a fantastic supplement. The formula is intelligent and based on cutting edge scientific literature, and the ingredients are dosed for optimal weight loss results. We're happy to recommend this product to women looking to shed fat quickly and safely.
Official website: powherofficial.com
3. Instant Knockout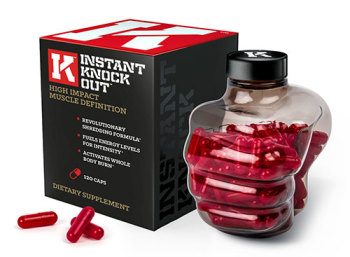 Despite its 'male' branding, Instant Knockout contains ingredients that you'll find in the best female fat burners.
It's designed to help you burn fat quickly – perfect for when you want to drop weight ready for a competition, or you're just looking for a way to achieve a shapelier, sexier body.
Instant Knockout has been formulated using the latest scientific research, contains high amounts of proven ingredients and has received excellent reviews.
Instant Knockout offers you the following benefits:
Faster fat burning
Reduced appetite
Increased energy throughout the day
Won't unbalance your hormones
Won't cause anxiety or jittery feelings
Instant Knockout's manufacturer (Roar Ambition) has taken care to create a 100% natural fat-burning formula that is safe to use and won't cause adverse side effects.
Powerful thermogenics like Cayenne Pepper and Green Tea speed up your metabolism and help get rid of stubborn fat.
Meanwhile, Glucomannan helps you feel fuller to reduce the hunger that can come when you cut calories.
Instant Knockout contains a small amount of Caffeine which helps you maintain energy levels whether you're at home, at work, or in the gym.
And while you may have seen images of muscle men on the Instant Knockout website, this fat-burning formula is designed to help you tone up – not bulk up.
As we said earlier, Instant Knockout uses an all-natural formula, with no harsh, synthetic or otherwise harmful ingredients that could disrupt your hormones or cause other unwanted side effects.
It does contain Caffeine – but with just 75mg per capsule, this is just enough to replace the energy you lose while cutting calories without causing anxiety.
And if you're an athlete and want to use Instant Knockout to help you cut before a sporting event – great! This fat burner's all-natural formula means you'll pass a drugs test while using it.
At the time of writing, Instant Knockout costs $59 per bottle, which certainly isn't cheap. That said, it's packed with a wealth of safe, natural and effective ingredients. With this in mind, it's well worth the price.
What do other women say about Instant Knockout?
Maz says she lost 25kg (55lb) with Instant Knockout. She now competes in bikini competitions.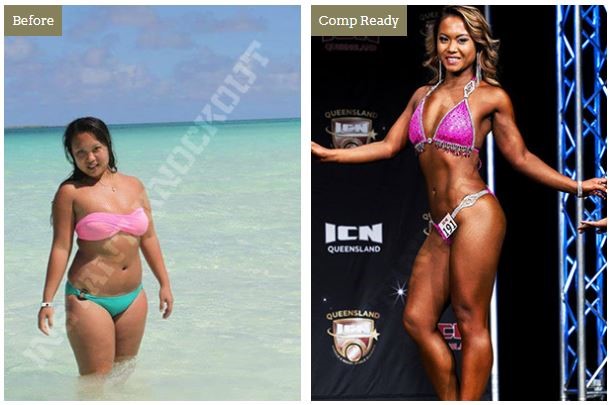 Courtney says Instant Knockout helped her drop 29lb in 90 days and 70lb in 12 months.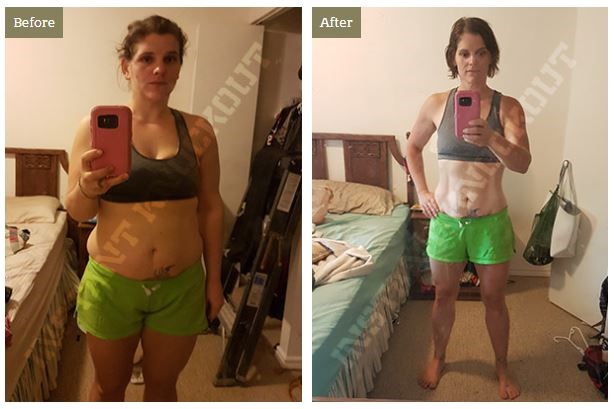 Highlights
Safe, all-natural ingredients
Green Tea and Cayenne Pepper can increase your metabolism
Glucomannan may help you beat nagging hunger
Reduces fatigue and helps you stay energized and strong all-day
Won't cause side effects, make you bulky or mess with your hormones
Any negatives?
Only available online at instantknockout.com
More expensive than some fat burners (but it's totally worth it)
Gelatin capsules unsuitable for vegetarians
Conclusion
We really like Instant Knockout, it ranks highly in several reviews and most importantly – it contains some powerful, but very safe ingredients. We love the natural thermogenics, which combined with a natural appetite suppressant, makes Instant Knockout a perfect product for any woman looking to burn fat safely.
Website: www.instantknockout.com
4. Hourglass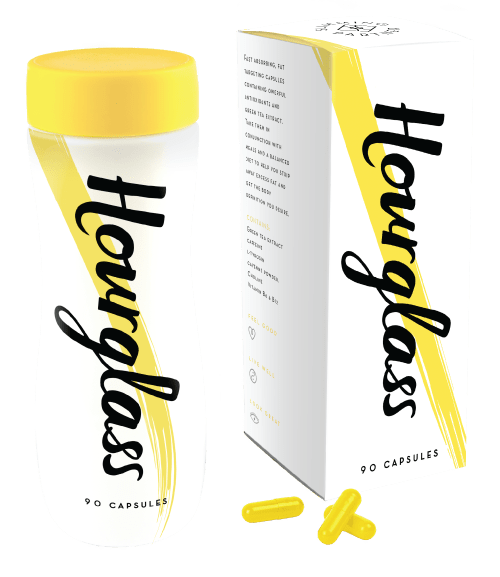 Another women-only fat burner, Hourglass is more than worthy of its place on this list. Marketed as "the intelligent, hype-free fat burner", it's great to see the manufacturer (Propura) doesn't patronize you by promising miracles.
Instead, it offers a safe and natural formula that can help "make your figure goals a reality" at a healthy rate.
As you may expect from a fat burner named Hourglass, this product isn't designed to make you skinny. Instead, it's formulated to accentuate your "beautiful femininity".
Benefits
Speeds up your metabolism
Suppresses your appetite
Gives you better results from your diet and/or exercise regime
Helps keeps your hormones in check and won't cause side effects
No caffeine – won't make you anxious
Hourglass contains several key fat-burning ingredients. And you'll find many of them in the other products on this list – with key notable exceptions.
It's no surprise to see Green Tea or Cayenne Pepper Extract in Hourglass. After all, these are powerful fat-fighting ingredients that have been shown to boost your metabolism and increase fat oxidation for faster results.
But as normal Cayenne Pepper has been known to cause heartburn, the experts at Propura get around this by using Capsimax. This modified form of Cayenne Powder takes the thermogenic (or fat-burning) parts – but removes the bits that can cause side effects.
And if you're sensitive to Caffeine – Propura has you covered! Hourglass ignores Caffeine in favor of Guarana. This is also a stimulant and provides similar energizing effects to Caffeine, but without causing anxiety or energy crashes.
Hourglass also contains Glucomannan. This dietary fiber provides an effective, yet harmless way to help you the constant hunger pangs that can rear their heads when you start cutting calories.
Hourglass is not only all-natural. It's also free from all the most common allergens. In fact, Hourglass does not contain any soy, egg, nuts, fish, gluten, soy or GMO. It's also free from artificial colors, preservatives and flavors.
Although it doesn't say exactly when you should take each capsule, we took ours with our main meals – and it worked well. We advise taking it with food to help your body all of the nutrients more efficiently.
Hourglass costs $50 per bottle, which is less than Instant Knockout. That said, Hourglass contains just 90 capsules (as opposed to the 120 capsules in Instant Knockout). While this could seem like Hourglass represents less value for money, the manufacturer makes up for this by creating a genuine female-only formula that promises real results.
Highlights
Designed with women in mind
Safe, transparent formula with no synthetic ingredients
Free from a long list of common allergens
Won't disrupt your hormones or cause side effects
Capsimax and Green Tea help you burn calories (and fat) more efficiently
Glucomannan reduces hunger pangs
Guarana boosts energy without triggering anxiety or energy crashes
Any Negatives?
Only available online from hourglassfit.com
Costs a little more than many other fat burners
Conclusion
Whereas many "female" fat burners are just re-branded male products, Hourglass seems designed truly with women in mind.
While it's true that it contains many of the same ingredients you'll see in any decent fat burner, Propura makes a  couple of key changes which make all the difference in your attempts to achieve your dream body.
Website: hourglassfit.com
5. Shred CBD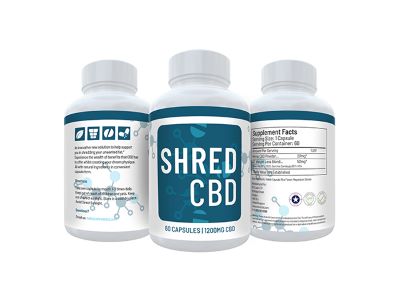 ShredCBD offers a brand new formula that's based around the revolutionary new ingredient, CBD. It's refreshing to see a completely new take on fat burner supplements, and it's ShredCBD's simplicity that puts it in our list. First off, CBD works to reduce your unwanted fat, but also has a massive number of lifestyle benefits.
ShredCBD offers a safe, scientifically dosed and fully effective way for women to experience the benefits of natural CBD supplementation. Studies that have been carried out on CBD have found it has many remarkable abilities due to the fact it influences your bodies endocannabinoid system.
This part of your body plays a key role in a huge array of bodily functions. The big ones that ShredCBD works with? It can reduce your appetite, boost up your metabolic rate and vastly improve sleep and recovery. (A lack of sleep and poor rest is proven to increase body weight).
ShredCBD isn't just a CBD supplement though, this novel fat burner offers a 50mg blend of Green Tea and Garcinia Cambogia in every capsule. Meaning you are getting a product that contains a high dose of two other fat melting natural ingredients.
Highlights
Huge array of potential fat-burning effects
Simple, safe and well-studied formula
Contains Green Tea and Garcinia
A great way to experience the benefits of CBD
Can be safely taken with most other supplements (including fat burners)
Free 24 page fat loss guide
Any Negatives?
A proprietary blend of Garcinia and Green Tea
Only available direct
Only available in the USA
Conclusion
Despite the fact there is a small proprietary blend in ShredCBD, we firmly believe this is a product that delivers top-notch results, and this isn't just in terms of its ability to control your appetite and target stored fat through a process called browning either.
ShredCBD's premium CBD Isolate can lead to improvements in sleep, relieve pain and also help reduce anxiety and stress levels. All which don't just make life a little more difficult, but can indirectly lead to fat gain.
Website: www.shredcbd.com
Related: Best Fat Burning Supplements For Men
Wrapping things up
So, there you have the top five fat burners for women available on the market right now. We really like Leanbean as our top choice for women looking to burn fat quickly and effectively. They have the best ingredients and reviews and they earn our top spot. Powher is another solid choice that we have in second place.
Each of these products is going to have different dosing instructions, so be sure to read up on how to take each one properly in order to see optimal results.
And remember, no fat burner will be effective unless it is also paired with a proper diet plan and a good workout program. They aren't magic pills but if you put in the work they can be a big help.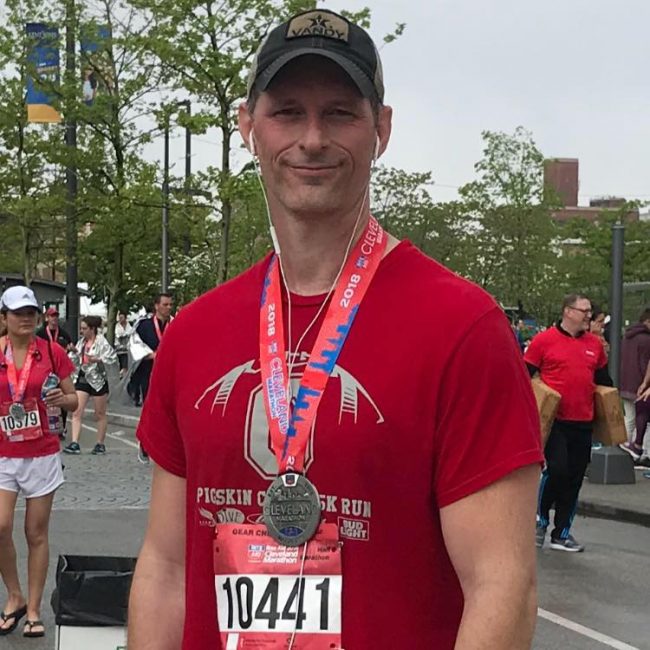 Ryan is a former college wrestler and lifelong fitness fanatic. He has run half marathons, done mud runs, placed in body transformation contests, coached wrestling and now coaches girls soccer. Not to mention he has also tried literally hundreds of supplements over the years and has a vast and thorough supplement knowledge. He has written for Muscle & Strength, Testosterone Junkie, The Sport Review and other publications. He is also the editor in chief of this website. Feel free connect with him on his LinkedIn page below.