(Last Updated On: May 15, 2020)
Fat Metaboliser Capsules are a product made by Protein World, a company perhaps most known for displaying those famous "beach body ready" adverts.
If you've visited their site you'll know that their marketing is focused on bikinis and scantily clad supermodels. A quick review of the packaging and you'll see it's more neutral than a lot of fat burners out there, Protein World use a soft combination of white and yellow coloring on all of their products.
The company definitely seem to have their advertising on point, but what are the fat metaboliser capsuled designed to do? And how do they work?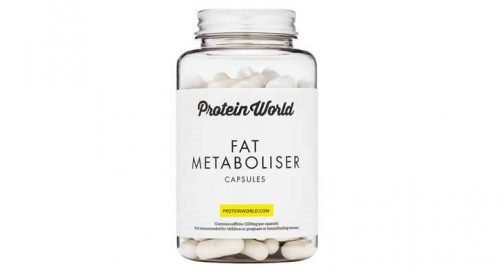 What is Protein World Fat Metaboliser?
The capsules are fat burners, intended to help you drop excess body fat. Protein World's website claims that these capsules will boost your overall metabolism. Aside from this its ingredients are meant to keep your cholesterol in check and provide a burst of energy suitable for workouts. Protein World recommends using this product as a complement to their biggest product – the Slender Blend.
But for any good fat burner or diet pill it's important that it can do the job alone, let's see how the product stands up in isolation.
How does Protein World Fat Metaboliser Work?
These Fat Metaboliser Capsules are intended to increase the rate at which the body can burn fat.
This product apparently contains vitamins and minerals aimed at reducing fatigue from workouts which in turn will allow you to train longer and harder. In addition to that, the inclusion of ingredients like caffeine and green tea extract aims to sharpen you up and increase the metabolism of fats within the body.
One thing we did notice is that this supplement is one of the cheaper fat burners you can buy, that's probably because it's just one product in a large range made by the company. It's likely it was never made to compete with some of the more premium, standalone fat burners on the market.
That said the makers still talk a good game so let's see if there is any bite to go with that bark.
The Ingredients in Protein World Fat Metaboliser
The first thing to note about the ingredients list on this product is that there is no proprietary blend – all of the ingredients have a clear dosage amount, taking the guess work out of judging the blend. This is good as unlike many other diet pills and weight loss products at least you are able to see for yourself exactly what is in the capsules.
So let's take a look at the key ingredients and see just how well this product should work.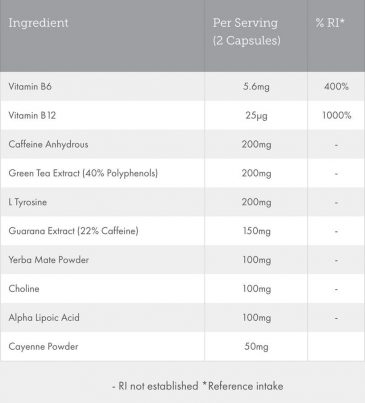 Choline 
Let's start with the ingredient the manufacturers call out specifically in their marketing as "an extraordinary ingredient" for metabolizing fat – choline.
Choline is important for a healthy liver and can help flush out any toxins stored there, one of the main reasons you'll find it in this product is because it's supposed to transport fat to energy-burning zones in your body.
All in all this ingredient does appear to offer some benefits for weight loss although it's perhaps better known for helping brain function. So not a bad start for Protein World, however, we can't help but feel a more dedicated fat burner like Turmeric or Green Coffee might have been better.
Caffeine Anhydrous
Caffeine Anhydrous, or caffeine powder to you and me, is a natural stimulant known to increase alertness and boost athletic performance. It can be found in many of the supplements commonly used for weight loss as it can be beneficial for workouts.
This product reportedly contains 126mg of caffeine per capsule. With a recommended dose of two capsules, that is 252mg of caffeine per serving with 200mg of that coming in the form of caffeine powder and the other 52mg being provided by other ingredients in the blend.
We expect to see some form of caffeine included in this type of product, but 252mg per serving is perhaps a little too much if you are sensitive to caffeine. In fact, Protein World advise through their website that if you are sensitive to caffeine then you may want to start with a decreased serving size and increase it over time, which is sensible advice.
Green Tea Extract
The green tea extract in this product is a welcome addition to the label and one of our favorite ingredients. It is known to raise the body's metabolic rate, meaning that those pesky calories are burned faster, making this an excellent inclusion for burning calorie rich body fat.
Green tea extract has also been shown to have other health benefits outside of weight loss. For instance, even a small amount each day has been shown to reduce the risk of cardiovascular disease, which can lead to heart disease and strokes.
This ingredient accounts for some of the extra 52mg of caffeine we mentioned above, the rest being provided by the guarana extract.
L-Tyrosine
This amino acid is supposed to aid weight loss by increasing the rate at which the thyroid gland is able to produce the hormones that metabolize fat. As part of a fat burner supplement, that sounds perfect but unfortunately few studies have done a full review of the benefits of L-Tyrosine its own. The studies have always included other ingredients taken at the same time so it's impossible to say how good at burning fat it will be.
What is known about this ingredient is that it could potentially be used to treat depression, although we wouldn't recommend using this product for that particular condition. Whilst you might find supplementing with this ingredient lowers stress slightly, we're not fully convinced it will help you burn fat.
Missing Ingredients
While there are some great ingredients in this product, we were disappointed to note the absence of a few key ingredients.
Turmeric – A great addition to almost any fat burner, Turmeric has been shown to help release energy from fat tissues and increase the metabolism. 
Raspberry Ketones – A powerful appetite suppressant that can be found in the skin of raspberries, this ingredient would have been a great addition to this product and if anything would have made it a little more rounded. 
Green Coffee – It was baffling that this ingredient wasn't included, especially when you consider that Protein World was designed for gym-goers. Green Coffee has been proven in human trials to bolster energy and endurance.
Side Effects Of Protein World Fat Metaboliser
Most of the ingredients in this product are very safe to consume in any reasonable dose, but the main problem here is the number of stimulants like caffeine. Whilst caffeine is great at the right dosage, there is a little too much of it here for our liking and some people may suffer from side effects such as jitters, nausea, anxiety and going to the bathroom more often. It also makes the product unsuitable for women who are pregnant or breastfeeding.
All of the other ingredients have no expected side effects at the dosage recommended on the label.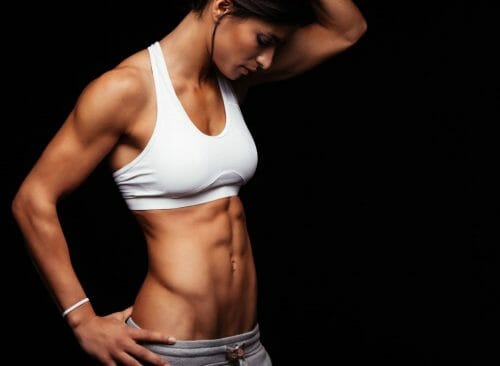 Protein World Fat Metaboliser Reviews
This product has only a small number of customer reviews on websites such as Amazon. It scores only 3.5 out of 5 stars, meaning that the reviews from people who have used the product are a mixed bag at best. With so few reviews, we do not put much weight on the star rating as the sample size is not big enough for it to be accurate.
Instead, we looked at individual reviews.
While some claimed that this product had helped them lose weight, others said that there was little or no effect and there were some isolated reports of customers putting weight on. It is likely that those who put weight on while using this supplement were not using it correctly, as we see no way in which this supplement could cause weight gain.
We saw very few reports of side effects. In cases where there were side effects, the symptoms suggest they were probably down to the amount of caffeine in the capsules.
Will Protein World Fat Metaboliser Help You Lose Weight?
In this review we've found there to be a bit of fat-burning potential for Protein World, meaning that if used as part of an exercise plan there's a chance you could shed excess body fat.
However, we believe that this supplement is designed for use alongside Protein World's other supplements and therefore the fat loss potential might not measure up to expectations when using this product on its own.
Now let's get to the pros and cons.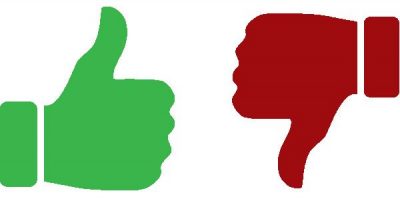 Pros
Contains enough caffeine to boost athletic performance.
Includes Green tea
Cheap
Cons
Missing several key ingredients that we recommend for effective weight loss supplements.
Contains a little too much caffeine for a female product.
Mixed customer reviews.
Review Summary
Protein World's Fat Metaboliser Capsules have a large amount of Caffeine in them, we'll give them that. However, as an all-around fat burner supplement, it is somewhat lacking in appetite suppression.
It does boast a range of ingredients that may offer other health benefits however we wouldn't advise it to treat an actual medical condition. This product may be a good option if you need a cheap supplement to work alongside others if you're looking for a fat burner or diet pill to get the job done on its own it's probably not the best one there is. Check out our article on the best fat burners for females for our top 15 choices.