(Last Updated On: May 15, 2020)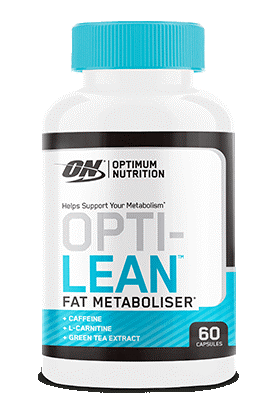 Optimum Nutrition has a reputation for making high-quality products and they sponsor some of the world's leading athletes.
They make a number of different supplements including:
Opti lean meal replacement powder
Optimum nutrition opti fit capsules
Opti lean meal replacement bars
In this Optimum nutrition Opti-Lean Fat Metaboliser Review we look at this brand's dedicated weight loss pill.
One of the first things we noticed about the Opti lean fat burner is that it isn't actually available on the company's official website. This doesn't bode well as it might mean that this product has now been discontinued by Optimum Nutrition.
We also couldn't help but notice that the manufacturer's website doesn't feature any customer testimonials for this product.
However, Opti-Lean is still available from third party websites like Amazon, so we'll give it a proper examination to see if it's worth buying.
What Is Opti-Lean Fat Metaboliser by Optimum Nutrition? 
Opti-Lean is a fat metabolizer.
You might be wondering what a fat metabolizer is. Well, a fat metabolizer is an essentially different name for a fat burner.
According to the manufacturer, this product has a blend of ingredients that should help you lose weight, shed fat, and improve your calorie burning.
Now, let's take a closer look at how Opti-Lean works and if the manufacturer's claims are real or if this fat burner is just another dud.
How Does Opti-Lean Work? 
Opti-Lean aims to work in the same way as some of the best diet pills out there. The aim is to:
Stimulate your metabolism
Boost your energy levels
Reducing your cravings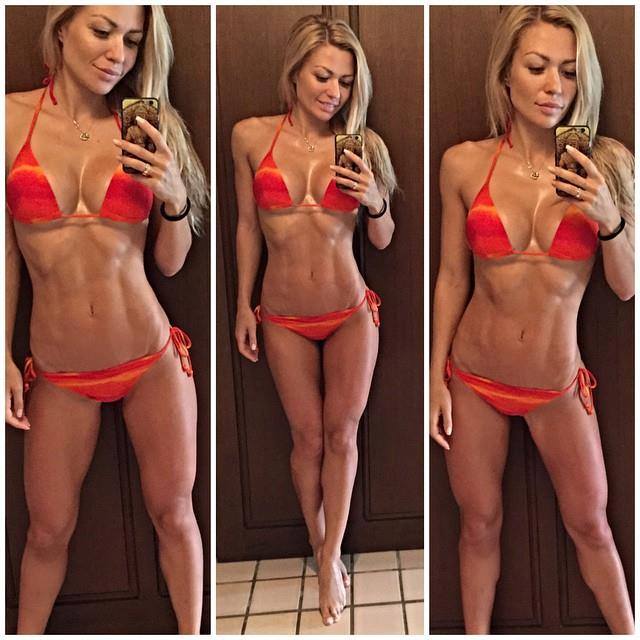 Metabolism Stimulation 
If you've checked out other fat burners before this one, this claim might seem familiar.
One of the reasons most manufacturers include ingredients that boost your metabolism in their recipes is that it's one of the easiest ways to increase your calorie consumption and stimulate fat-loss.
You might have noticed that not everyone loses weight at the same rate. The rate at which we lose fat is closely related to our metabolism, that's why it varies from person to person. A person with a fast metabolism will burn calories faster, thus losing more fat. (1)
As a rule of thumb, women have a slower metabolism than men. (2)
Energy Boost 
One plus point about Opti-Lean fat metabolizer is that it doesn't claim to work miracles. Even the manufacturer's official website states that this product will complement your exercise regimen and diet, "complement" being the most important word in this sentence.
Remember…
A good fat burner will only speed up your fat loss results if you put some time and effort into your diet and fitness regime.
Both the caffeine and the green tea extract in Opti-Lean's recipe are well-known stimulants, and they will increase your energy levels. BE AWARE side effects are more likely if you're female and react easily to stimulants.
Appetite Suppression
Opti-Lean might stimulate your metabolism and energy levels, but if you consume more calories than you burn, you won't notice any significant results.
To prevent this from happening, Opti-Lean tries to limit your calorie intake as well by including cayenne pepper extract and the black pepper. (3)
Disappointingly Opti Lean Fat Metabolizer doesn't include one of the very best ingredients for cravings: Garcinia Cambogia.
The Ingredients In Opti-Lean
N-Acetyl L-Carnitine HCl 
N-Acetyl L-Carnitine HCl or simply L-Carnitine is a compound naturally produced by our bodies that are involved in the metabolic processes.
L-Carnitine is a popular weight-loss supplement amongst weightlifters and fitness enthusiasts, despite the fact that the latest studies revealed that L-Carnitine supplementation does not burn fat unless you already have an L-Carnitine deficit. (4)
And since L-Carnitine can be produced by the body and consumed through food most people DO NOT suffer from a deficit.
However, even though L-Carnitine is not a very good fat-burner, it can still offer some benefits, so it's a good thing that Optimum Nutrition included it in the recipe.
L-Carnitine supplementation reduces both the physical and the mental fatigue, and it also has a mild stimulant effect. This can be very helpful as it will allow you to recover faster after a training session. (5)
Green Tea Extract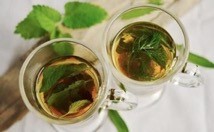 You might be wondering why every fat burner includes green tea in their products?
Well…
The easy answer is that it works. Green tea extract is a good source of catechins. The most important catechin in green tea is called EGCG, and it can enhance the fat-burning effect of exercise (6).
EGCG supplementation can also increase the fat oxidation, which means that you will burn more fat without putting in more effort (7)
Besides catechins, the green tea extract is also rich in caffeine, and it will have a stimulant effect
Caffeine
Caffeine is probably the most popular stimulant in use. And while most of us drink coffee to get that much-needed caffeine in the morning, taking some before a workout will give you the energy boost you need to exercise. (8)
Caffeine can also help you shed fat because it can increase your resting metabolism, allowing you to burn more calories even when you're not exercising. (9)
The downside of caffeine supplementation is that it's not very effective for those who consume caffeine regularly. In fact, people can build up a tolerance to caffeine, making it ineffective. Women who are using oral contraception are more at risk of side effects from high caffeine weight loss pills.
Cayenne Pepper Extract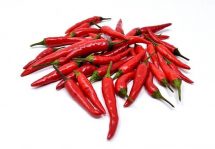 The cayenne pepper extract is a good addition to Opti Lean's recipe. This ingredient offers multiple advantages, but the most important for weight-loss is appetite suppression (10). People who consume cayenne pepper extract have a lower appetite, so they will limit their calorie consumption.
And it gets better. The cayenne pepper's effect is boosted by the black pepper extract, which is also included in the recipe. (11)
It was disappointing however not to see leading appetite suppressant Garcinia Cambogia in this fat burner.
Niacin
Also known as vitamin B3, niacin is necessary to support the function of some enzymes in our bodies.
People often believe that niacin supplementation will aid with weight-loss, but there are no conclusive studies to support this belief. On the contrary, niacin supplementation can increase the blood glucose levels and it will lower the insulin's sensitivity over time (12).
Guarana
Guarana is extracted from the seeds of the Paullinia cupana plant, and its main effect is that of a stimulant. Guarana contains xanthines, the same stimulant compounds we find in coffee beans.
While guarana can be a good cognitive enhancement supplement, there is insufficient evidence to link it to significant weight loss. In fact, one study found that guarana seed extract can actually lead to weight gain (13).
Side Effects Of Opti Lean 
Even though Opti Lean uses a lot of ingredients, the manufacturer clearly states each of their doses. This makes it easy to determine the effect of every substance, and how the supplement will affect your performance.
Here's the thing:
Despite the fact that Opti-Lean uses only natural ingredients, some people might experience side effects when using this product.
Due to its high amount of stimulants, taking this diet pill might lead to
Jitters
Digestive Issues
Elevated heartbeat
Anxiety
Insomnia
You are more likely to experience these side effects if you're sensitive to caffeine or similar stimulants.
What Are People Saying About Opti-Lean?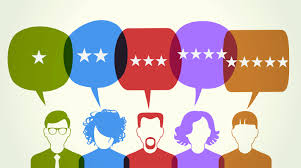 A quick overview of the customer feedback for this product provided some up and down reviews for Opti Lean.
Here's a selection:
'I wouldn't recommend Opti Lean, it gave me a burning sensation Inside and made me feel  tired' 
"I've been taking Opti-Lean for two weeks and I already started to lose fat. This fat burner has been good value" 
"OptiLean gave me energy before my workout. The pills don't fill me up as well as a meal replacement though, and they do nothing for my appetite" 
Will Opti Lean Help You Lose Weight?
The Opti-Lean fat burner is a not a bad product when combined with a healthy lifestyle and a low-calorie diet, the supplement may some minimal results. However, you shouldn't expect these diet pills to work overnight. You will have to use the product for at least 30 days before you notice the benefits.
Pros
Good Company reputation
Natural Ingredients
Cons
Works better as a stimulant than an appetite suppressant
May have been discontinued due to unpopularity
Might Be Better Suited For Men
Final Thoughts 
This was our Opti-Lean fat metabolizer review. While we agree that the product's recipe and natural ingredients make it seem like a promising fat burner, we believe that the high amount of stimulants make it a bit risky for certain customers.
We suggest you use Opti Lean with caution and stop taking it if you feel over-stimulated or experience any of the other side effects.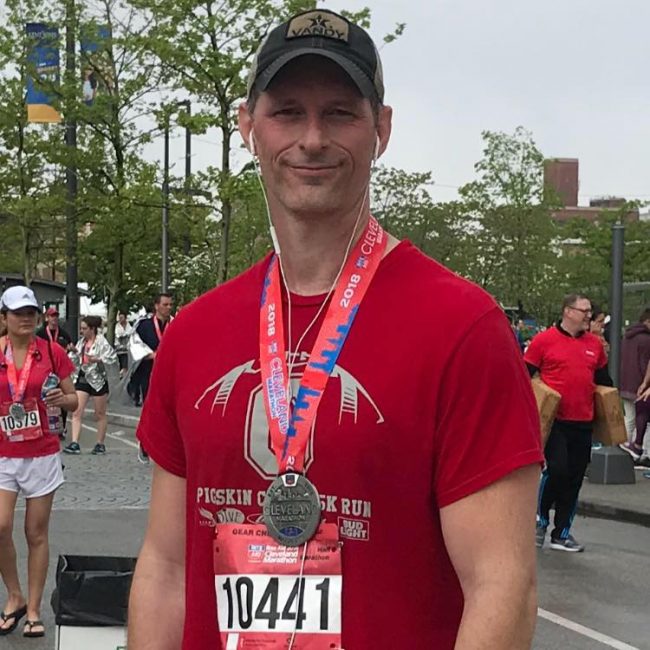 Ryan is a former college wrestler and lifelong fitness fanatic. He has run half marathons, done mud runs, placed in body transformation contests, coached wrestling and now coaches girls soccer. Not to mention he has also tried literally hundreds of supplements over the years and has a vast and thorough supplement knowledge. He has written for Muscle & Strength, Testosterone Junkie, The Sport Review and other publications. He is also the editor in chief of this website. Feel free connect with him on his LinkedIn page below.
References