Hum Nutrition is quite a new company offering supplements in a number of different health categories. The products are usually found in stores and large retail chains like Sephora.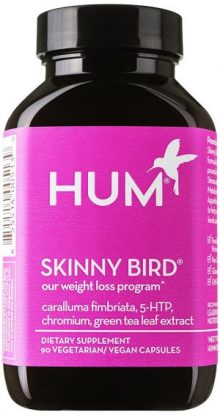 In this review, we've focused on Hum's diet pill Skinny Bird. The idea behind the product is that it is a plant-based fat burner for women. The packaging for Skinny Bird is impressive and did definitely draw us in, but let's go inside the bottle and see how their capsules actually work. Hopefully, by the end of this article, you should have a lot more info on whether this diet pill is a realistic choice.
What Is Skinny Bird by Hum Nutrition?
Rather than advertising itself as a diet pill or fat burner, this supplement is intended to just manage your weight. These pills focus on a formula they refer to as SMAC. This stands for Stress eating, Metabolism boost, Appetite suppression and blood sugar Control. These are all things the product promises to help you with.
The pills themselves are entirely vegan, containing no animal products whatsoever. The label recommends you take one pill, three times a day shortly before a meal. This will result in your 90 capsule bottle being used in a month. At $60 without postage or packaging Skinny Bird is in line with some of the more expensive diet pills you can buy.
Let's get the bird's eye view of this fat burner to see if it's worth the premium price tag.
How Does Skinny Bird Work?
As advertised on the bottle, this company has coined the term SMAC. This abbreviation stands for their promise of controlling blood sugar, curbing stress eating, suppressing the appetite and boosting the metabolism.
Apparently, Skinny Bird has the ability to relieve anxiety which is supposed to help reduce calorie intake. We have to say that we found this to be one potential weakness of Skinny Bird, whilst lots of people do eat more due to stress, for an equal amount of people stress actually has the opposite effect and makes them eat less. For this reason, we're not sure this should be the main focus of a diet pill.
Apart from this, a metabolism boost is also a must with weight loss supplement. Being able to process foods quickly and effectively will always give the best fat burning results. Skinny Bird does claim to use several ingredients to help boost metabolic rate. We've fully researched this botanical formula to understand whether it's true to its word or just full of hot air.
Ingredients in Skinny Bird
The producers of Skinny Bird have plainly laid out each of their ingredients and the exact amounts, this is good for us as it makes the job of reviewing the contents much easier. The fact we are able to see the exact figure of each ingredient means we can quickly give you an idea on the quality of Skinny Bird.
Whilst the clear labelling is good, one negative point is how few ingredients are contained, we would usually like to see a few more, especially for this price. Here's what's in the Skinny Bird diet pill: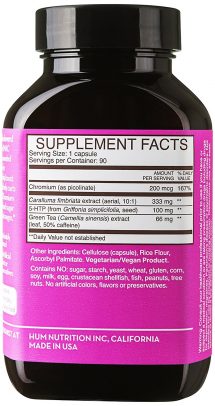 Green Tea Extract
This extract is one of our favorites. It uses caffeine to keep you going throughout the day and give you that extra energy boost you need when on a diet. It will pick you up when you are feeling a little less energetic due to dieting. It can even replace the buzz you get from snacking throughout the day. Even better than the caffeine are the Antioxidants that are tucked away in this extract. These antioxidants known as Catechins mix with the Caffeine and speed up your metabolism. Meaning you will burn fat faster!
5-HTP
This complex sounding chemical is actually produced from the seeds of an African plant called Griffonia. It is more commonly used in medicines to cure headaches, insomnia and anxiety. Inside a diet pill, it will help you stay chirpy and give you the happiness boost you may have once relied on snacking for.
This chemical extract raises the levels of serotonin in the body and gives the feeling of being happy and satisfied. The doses are not high enough to actually treat depression though.
Caralluma Fimbriata
This ingredient has been used by tribes in the past as an appetite suppressant during long hunts. These days the chemical extract is used in diet pills to aid in weight loss.
There is not a lot of scientific evidence to support it's weight loss claims, there is a chance that it is just another useless ingredient.
Chromium
Here we have a mineral to be taken in very small amounts. Although small it's pretty powerful and always ranks on our list of ones to look out for. It has been scientifically proven to help people with diabetes control their blood sugar. It is used in this pill for exactly that purpose and we can't see why it wouldn't work for you too.
Other research has lead scientists to believe that this mineral also helps boost your good cholesterol whilst lowering bad cholesterol too, so it's a win-win for this little ingredient!
Missing Ingredients
This diet pill, although being rather on the expensive side, has got very few actual ingredients. For us, that is not such a great thing. Apart from two of our favorites; green tea and chromium, it is missing quite a lot of what we consider to be the best. The small list of totally vegan substances in this pill, although they are mostly proven to help, don't quite cut it. If you are paying $60 for a product a few more things would be nice.
Appetite suppressants such as Cayenne Pepper and Garcinia Cambogia would be high on our wish list if we were looking to improve this supplement. Remember keeping hunger under control is one of the most important things for women.
Side Effects
Of course, as with any fat burner supplement, there is a risk of side effects. Thankfully Skinny Bird has only got a limited number of ingredients which makes side effects less likely.
With a small amount of research, we did find a few of the worse adverse effects of this supplement. A number of people have reported a strong sick feeling in their stomach and a similar amount complain of headaches. This may be due to a number of things such as the high caffeine content or customers being allergic to one of the ingredients.
All that being said it's impossible to say whether these customers are actually being affected negatively by the diet pill, quite often similar symptoms come from not eating enough food or making big changes to your diet.
Reviews
The Amazon reviews for this product are slightly above average with a 3.6-star rating out of 5.
A lot of the 5-star reviews state that they have noticed their weight dropping and a lot of them have praised the pill for helping them have a happier outlook on life.
The problem is that a lot of the higher rated reviews contain discount codes for promotions which always leads you to question their validity.
As we noted previously the lower reviews complain of headaches as well as stomach upsets. They also notice no change in their weight or appetite.
Skinny Bird vs Leanbean
When comparing Skinny Bird to Leanbean, which is our top rated diet pill, it isn't much of a comparison. Leanbean has 12 active ingredients which is 3 times as many as Skinny Bird has. Leanbean also has many key ingredients that Skinny bird is missing like green coffee bean extract, cayenne pepper, raspberry ketones and garcinia cambogia and they are all in generous doses.
Leanbean also has much better reviews across the internet. The only advantage Skinny Bird has is that it is lower in price but you are getting a much better product with Leanbean so it is well worth the extra cash.
Leanbean wins this contest with ease.
Will it work?
With two of our favorite ingredients, there may be a small benefit to taking Skinny Bird. Two proven fat burners are never going to be enough to produce big results though, to really pack a punch we feel the makers need to update this formula and include some more of the weight loss big hitters.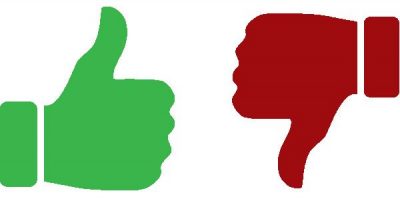 Pros
Two nice ingredients in there
Serotonin boosters to improve sleep
Chromium to help balance your blood sugars
Cons
Not many ingredients overall
Some people complaining about side effects
Expensive
Summary 
If you need a quick answer for weight loss then it's unlikely that Skinny Bird is the fat burner you're looking for.
The only way a diet pill will work is if it actually makes you eat less whilst spiking your metabolism as well. Skinny Bird does use a small number of effective ingredients, unfortunately, we feel it focusses a little too much on stress than fat burning.
There are certainly better pills out there for the same price that we believe is a more solid investment. Check out our article Best Diet Pills for Women for our top choices.