(Last Updated On: April 8, 2022)
Skinny Gal Rockstar is not one of the heavyweights of the female fat burner market, in fact, we even had difficulty finding the official website.  When we did track it down it was obvious that Skinny Gal is more focused on selling their product through retailers than direct to the customer. The information on the site is very limited, there's basic information on the product, a contact address and little else. There's not a great deal of information on how the product actually works.
None of this should stop us doing a comprehensive review of Skinny Gal though. There's plenty of information publicly available so that we can decide on the effectiveness of this fat burner.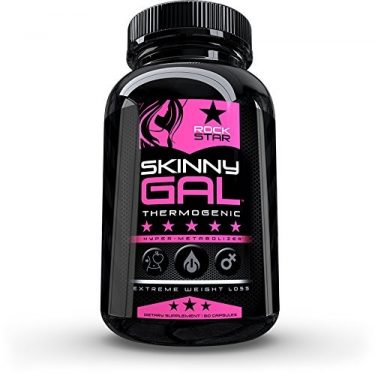 What Is Skinny Gal Rockstar?
This diet pill is designed specifically with women in mind, from what we read it was made by women for women. We're not too sure why this means the product should be any more effective than if it had been made by men. Skinny Gal's product information states that it works by increasing the metabolic rate with thermogenic fat burners, leading to rapid but entirely natural weight loss. It is also marketed as an appetite suppressant, containing ingredients that aid a calorie controlled diet by preventing hunger among dieters.
Skinny Gal Rockstar is intended for use by adult women only in fact it says on their website that under 18's shouldn't use the product. We think this is sensible advice, even though Skinny Girl uses natural ingredients these products are only suitable for adults.
How does Skinny Gal Rockstar work?
This diet pill claims to aid weight loss in women by adding thermogenic fat burning ingredients into your diet. By increasing the metabolic rate of the body, more fat is used as an energy source during exercise.
Unfortunately, Skinny Gal Rockstar contains a proprietary blend of ingredients. Supplement manufacturers often do this to protect themselves from copycat companies stealing their product and selling it themselves. Whilst understandable, it does make evaluating the claims made about the product a little harder to verify as we do not know how much of each ingredient is present in the supplement.
However, we do get a list of ingredients that are in the proprietary blend. So, although we do not know the ratios, we can look at the ingredients and get a good idea of how valid the product's claims are going to be.
The Ingredients In Skinny Gal Rockstar
As we alluded to already a proprietary blend hides the exact amounts of many of the ingredients so judging the efficacy of the ingredients overall is somewhat hampered.
However, there are a few substances in this formula for which the exact amount is listed on the label. Let's take a look: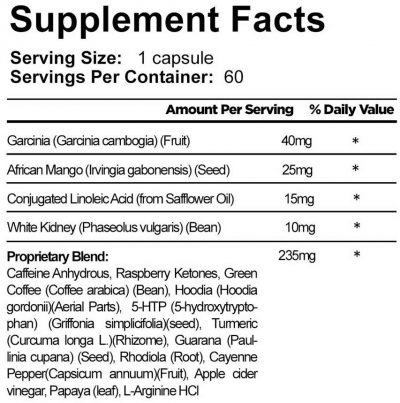 Garcinia Cambogia
Garcinia Cambogia is a citrus fruit that grows in Southeast Asia. An extract from the fruit's rind has historically been used in local cuisine, but these days it is more commonly used as a weight-loss aid.
The extract, hydroxycitric acid or HCA, is known to be an effective appetite suppressant that helps you to feel full and decrease cravings for food. There is also evidence that it increases the metabolic rate which aids in weight loss. At just 40mg per serving, however, Skinny Gal simply doesn't include enough of this standout ingredient.
African Mango
African Mango is another tropical ingredient used in Skinny Gal, you'll find this fruit growing in the rain forests of guinea.
Studies have shown it may help lower cholesterol as well as a substance called lipoprotein. However, there doesn't seem to be any concrete proof that it will help you burn fat. We're not too sure why Skinny Gal would have chosen to use this ingredient over something more proven like Green Tea Extract.
Cayenne Pepper
Cayenne pepper is a spicy red herb that works well for weight loss. It's so good that its seen prolific use in dietary supplements.
Thermogenic compounds like capsaicin can increase your metabolic rate and suppress the appetite, which makes it a great addition to your diet if you are engaging in either calorie restriction or exercise as a method for weight loss. Unfortunately, Skinny Gal seems to have treated this ingredient as a bit of an add-on, it's listed quite far down on the label and has no clear amount is shown. We think there's probably only a very small amount of Cayenne Pepper in this diet pill.
Green Coffee
Green coffee beans are unroasted coffee beans and work in much the same way as regular coffee beans – except that the unroasted version contains chlorogenic acid, a substance that is absent from regular coffee beans due to the roasting process.
Chlorogenic acid has been shown to inhibit carbohydrate uptake and reduce the fat absorption from your diet. It is also responsible for increasing fat-burning hormones in the body, which directly aids the loss of excess weight.
Unroasted green coffee beans also contain a decent amount of caffeine which will produce a boost in energy suitable for exercise. Green Coffee is unlikely to include enough Caffeine to produce side effects.
Black Pepper
Black pepper is a common ingredient in these kinds of supplements as it contains both capsaicin, the thermogenic and metabolism-boosting ingredient also present in cayenne pepper. There's also a substance called Piperine.
Piperine helps to prevent fat formation, inhibiting any excess calories or fatty acid intake from turning in to body fat. This is a great ingredient for those looking to burn off those last few inches around the waist.
Overall these ingredients are about average but they are all very underdosed. The overall size of a dose is just 325 mg. That is not near enough to get the job done.
Missing Ingredients
This product does include a large list of ingredients, some might argue a fraction too many.  However, it lacks some ingredients that we believe would have made this product more effective:
Glucomannan – This natural dietary fiber helps to make you feel less hungry and to block carbohydrate uptake, aiding weight loss. You'll find this extract in most of the top fat burners so it was surprising not to see it in Skinny Gal. 
Acai Berry – This incredibly popular superfood boosts the metabolism and suppresses the appetite. 
Vitamins B6 & B12– Very important vitamins for the body that provide a variety of health benefits. Their main function is to turn protein and fats into energy. Without enough vitamin B your metabolism is significantly reduced.
Side Effects Of Skinny Gal Rockstar
Because Skinny Gal doesn't take the most transparent approach with its ingredient list it's hard to know whether side effects are something to worry about.
If you were to use this supplement it might be recommended to use a smaller dose to check for any bad reactions first.
This product is not that high in caffeine which means in theory the risk of headaches and nausea should be reduced.
We did find a few reports of side effects from users of this supplement, however, we don't know how these people were using the product, it may be that their reactions were caused by something else altogether.
Skinny Gal Rockstar Reviews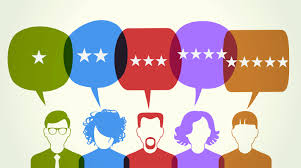 Skinny Girl Rockstar scores 4.3 out of 5 on Amazon, with three-quarters of the reviews rating it 4 or 5 stars. This is a positive score, rating it among the most liked supplements according to customers. The problem is, you can't really trust those because Amazon reviews can be faked.
Looking at other reviews across the web and the scores tend to vary widely but the average rating is about 3 stars which seems a bit more accurate for where this product should be.
Some of the negative reviews noted side effects such as jitters, palpitations and stomach pain, likely stemming from caffeine sensitivity. Others said it did not work at all.
Will Skinny Gal Rockstar Help You Lose Weight?
This product focuses on appetite suppression and prevention of fat formation within the body. The ingredients included in this supplement are designed to aid weight loss primarily through dieting.
However, if your intention is to lose weight in an exercise-driven way then this supplement may not be for you as the energy-boosting properties are insufficient compared to other available weight loss aids.
Now let's move on to the pros and cons of this weight loss supplement: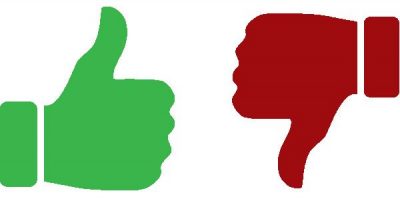 Pros
Fat burning and prevention properties
Uses some good ingredients
Cons
Small doses of ingredients and a very small overall dose
Proprietary blend makes it difficult to get a full picture.
Lacks enough energy boosting ingredients.
Side effects reported in some customers
Review Summary
Summarizing this review for Skinny Gal Rockstar we'd say this particular supplement might work to deliver a small amount of appetite suppressant. Which in turn could help customers trying to control their calorie intake.
However, if you want a fat burner that will increase your metabolism and support you during exercise we don't think this is the choice. Although this product does contain some caffeine which can provide a short-term energy boost there is a clear lack of other metabolism boosters and the product is very underdosed. All things considered, we think you'll find better options by digging a little deeper. Check our top 5 diet pills for women for our top-rated options.