Post updated on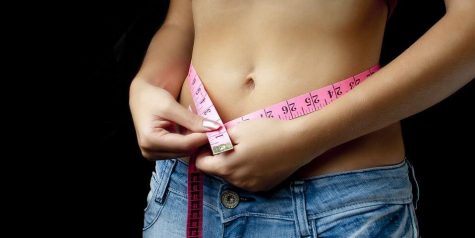 Are you are struggling to lose those extra inches?
Have you tried almost every diet in the book but just can't find the willpower?
If so, you definitely will not be alone!
More often than not the biggest problem in getting that hot new body is our brain telling us it needs sugary snacks to feel good.
More people than ever are now overweight or obese, struggling to shift the excess pounds. But still, they see their favorite celebrities rocking sexy swimwear on social media and want the same!
It is, therefore, no surprise that when people find the number on the scale is creeping up – they turn to the booming world of appetite suppressants to help them reverse the trend.
But, how do you know which slimming pill is the best one to choose?
All of those pills claim to help you slim down, but are they genuine or a scam?
The best place to start is by understanding which pill is right for you, by knowing how they actually work with your body to help you lose weight.
How Do the Best Appetite Suppressants Work?
Sticking to a diet can feel like a real struggle.
The first few days you are all geared up and prepared for your new lighter lifestyle – only to fall foul of a sugary snack a few days later.
The trouble is…
Nature is working against you when it comes to ignoring cravings. The human body is designed to seek out and desire high energy foods, because they provide more 'bang for the energy buck' than an apple or celery stick.
It is a survival mechanism to make sure you are prepared for a potential imminent shortage of food.
Of course, people are now no longer having to worry about where their next meal is coming from. Quite the opposite!
So this hunger and craving mechanism is only serving to make your struggle with your weight harder to overcome.
But don't despair!
This is where appetite suppressants come in…
These supplements fool the body into thinking that it has consumed enough food, thereby delaying the sensation of hunger and preventing overeating.
They can achieve this in multiple ways, from filling out the gut to interacting with messengers in your brain.
No matter which method they use – appetite suppressants will help you succeed with the following: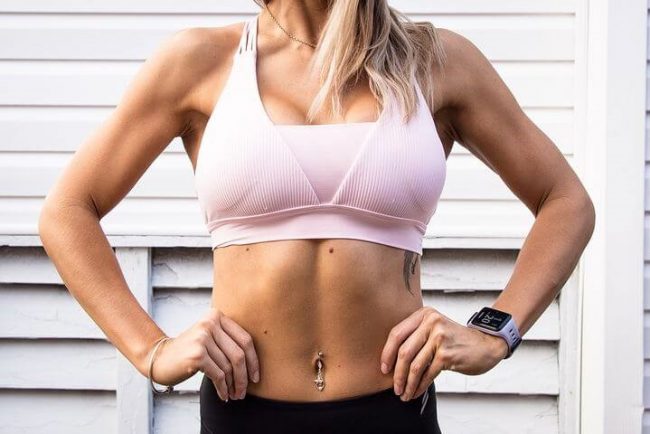 Eating Smaller Portions
The truth is, many of us are eating much larger portions than we should at every meal.
One of the first things you will come up against when trying to lose weight is controlling the amount of food you are eating throughout the day.
Look:
Some people try to manage this by using smaller plates or cutlery. But unfortunately, your stomach is not so easily fooled as your eyes!
An hour goes by, and you are feeling hungry again already.
Appetite suppressants are great for helping you to feel satisfied with a much smaller meal than you are used to.
Here's a surprising fact…
Crazy as it sounds many people even struggle to finish a reduced serving because they feel full so much sooner than usual.
Of course, the big positive is that by eating less throughout the day, you lower your overall calorie intake and start to see the pounds drop off.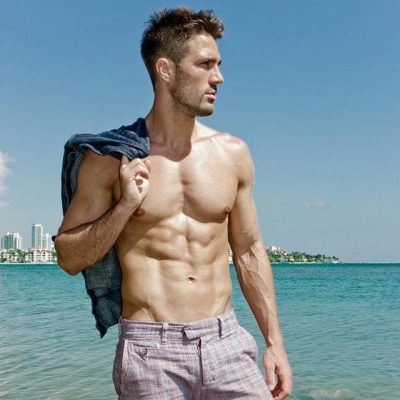 Cutting Down Snacking
It is not just portion sizes at your sit down meals that can be a weight loss challenge – snacking is also one of the biggest diet downfalls.
Picking at sweet treats or savory nibbles is a surefire way to destroy your weight loss progress.
Here's the kicker:
Sometimes people can absent-mindedly graze on small snacks without even realizing they have done it
But luckily…
Appetite suppressants keep you away from the cookie jar by prolonging the feeling of "satiety" or fullness from your last meal.
By reducing the number of additional calories you consume between meals, you will reach your weight loss goals much faster.
But How do Slimming Pills Reduce the Appetite?
It is no mystery why you always feel like eating something sweet after a large meal – it's all down to your blood sugar!
How so?
Well, while your blood sugar levels naturally fluctuate during the day; eating regularly and healthily is the best way to keep them from dropping too low.
Low blood sugar usually manifests itself as a craving for something sweet and calorie-laden.
So…
Many appetite suppressants include ingredients that can assist in the maintenance and balancing of blood sugar levels.
Not only that they use solid quantities of fiber to fill you up and help you reduce bloating.
The Best Appetite Suppressants 
Here is our list of the very best appetite suppressants.
We have examined their formulas, primary benefits and taken a look at the companies responsible, to bring you the top choices that will help you meet your weight loss goals.
#1 Leanbean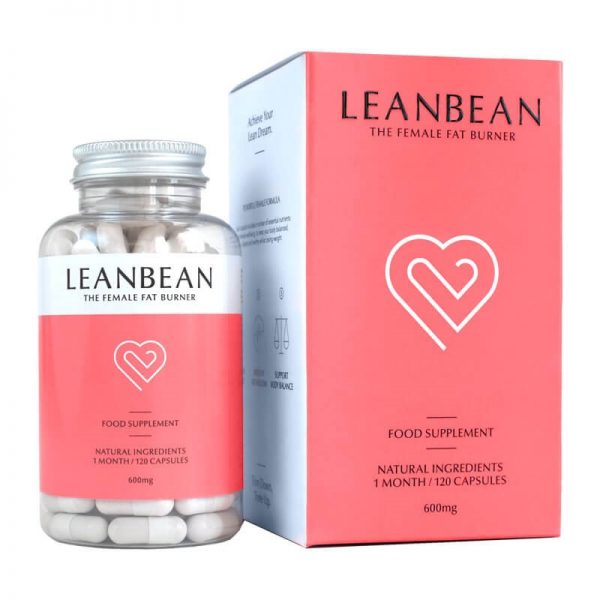 Top of our list is the stand out weight loss pill for women – Leanbean.
This female fat burner targets the appetite and sugar cravings, while also melting away existing body fat.
Users enjoy a long-lasting surge of clean energy to get them through the day – without any stimulants or nasty side effects.

What are the benefits of Leanbean?
Leanbean is manufactured by "Ultimate Life", one of the leading supplement companies in current times.
It is specifically targeted towards women. In fact, it was originally created to serve the needs of female fitness models, helping them to keep in shape for their career.
After they realized how effective the product is, it was released into the public domain and has been hugely popular.
Leanbean has numerous benefits:
Suppresses hunger
Cuts sugar cravings
Boosts energy levels
Stimulant free
Increases fat burning
Helps to balance female hormones
Ingredient Highlights 
Leanbean contains 12 high-quality ingredients in powerful doses. The details of the formula are clearly labeled – no proprietary blends here!
Green Tea – Revs the metabolism and detoxes the body
Garcinia Cambogia – Extremely effective hunger blocker
Chromium – Help balance blood sugar
Glucomannan – Bulks out the gut and keeps you feeling full
Turmeric – Raises the body temperature and boosts energy
Final Judgement
Leanbean leads the pack when it comes to weight loss supplements. It is undoubtedly the best appetite suppressant for women available.
We love the top-notch formula which has been carefully considered and researched to be most effective for women.
Not only does Leanbean make you feel energized all day long, it is also an extremely efficient fat burner and appetite suppressant.
It is not expensive considering the ingredient quality, and best of all, it isn't filled with unhealthy stimulants that can have nasty side effects.
Leanbean is a truly deserving winner for our top spot.
Website: www.leanbean.com
#2 Instant Knockout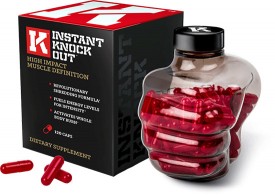 Second, on our list is Instant Knockout.
These blood-red pills are designed for gym fanatics who want to cut fat and get in shape fast.
With tough masculine packaging and powerful looking capsules, this supplement stands out from the crowd as the best appetite suppressant for men.
What are the benefits of Instant Knockout?
Instant Knockout is manufactured by Roar Ambition.
This fat burner focuses heavily upon helping amateur and professional athletes achieve their weight goals. They are especially popular in the martial arts scene.
This well designed and marketed product is a reasonably priced choice of supplement which fights hunger and cravings by boosting energy and maintaining blood sugar balance.
Ingredient Highlights
Chromium – Balances blood sugar and prevents cravings
Cayenne Pepper – Boosts energy
Green Coffee – Encourages use of body fat for fuel
Final Judgement
Instant Knockout is a well-designed weight loss pill with an effective hunger-busting formula.
Overall, it is a great choice for those who want a premium looking, highly effective product without breaking the bank.
Website: www.instantknockout.com
#3 PhenQ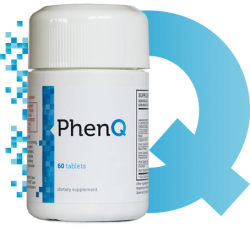 PhenQ is a fat burner and appetite suppressant that focuses upon prolonging the feeling of satiety after a meal.
This popular supplement works to prevent hunger, while also increasing metabolism and burning fat. 
What's are the benefits of Phen Q?
PhenQ is manufactured directly by PhenQ.
This product works to reduce hunger and cravings by maintaining blood sugar balance and increasing the amount of available bodily energy. It achieves this by using stimulants such as caffeine and to elevate metabolism and reduce the requirement for food.
PhenQ isn't the cheapest product on our list, but it is very popular due to its effectiveness.
Ingredient Highlights
Caffeine Anhydrous – Stimulant that boosts metabolism and increases energy.
Capsicum – Increases calorie burn and curbs hunger
Chromium – Balances blood sugar and prevents sweet cravings
Final Judgement
We like how PhenQ works to suppress hunger and help you shed pounds while also working to keep energy levels up.
The combination of chromium and caffeine is a powerful way to reduce appetite and calorie intake without inducing fatigue.
You could argue that it's not as effective as our top choices but it all things considered it's not a bad choice.
Website: www.phenq.com 
#4 Transparent Labs Fat Burner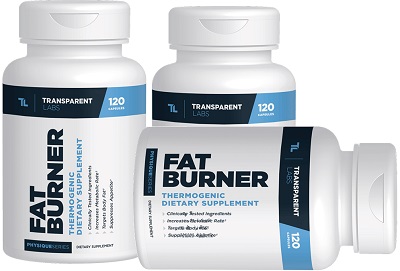 Transparent Labs Fat Burner is a hunger-busting supplement that also helps you to burn fat and maintain muscle.
It uses a clinically backed formula to help you cut down on snacking and beat cravings for good.
What's the benefit of Transparent Labs Fat Burner?
Transparent Labs Fat Burner is manufactured by the supplement brand Transparent Labs.
Contained within a minimalist white bottle with a clean design; this powerful appetite suppressant uses a combination of hunger blasting ingredients to help you slim down fast.
Ingredient Highlights
5-HTP- Helps to effectively reduce appetite
Caffeine Anhydrous – Boosts energy while suppressing hunger
Final Judgement
Transparent Labs Fat Burner is another top product that uses popular ingredients to manage hunger.
We are impressed with the number of ingredients and consider this product to be a great choice for those who need a powerful supplement to kick-start their weight loss efforts.
Website: transparentlabs.com
#5 Hourglass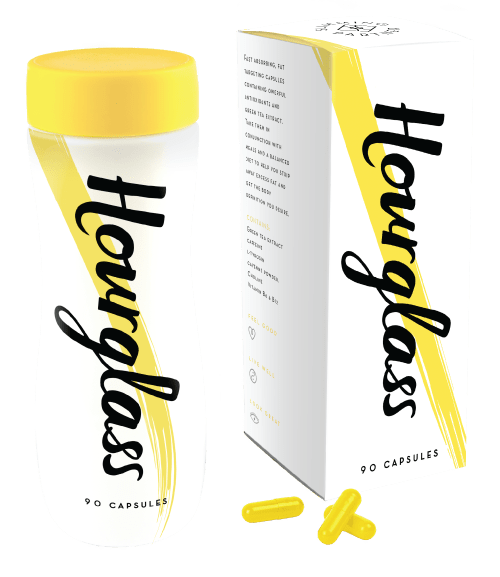 Last, in this impressive list – we have Hourglass.
This trendy looking supplement is a fat burner and appetite suppressant designed to help you attain your dream body.
What are the benefits of Hourglass?
Hourglass contains a total of nine ingredients, including some of our top picks –  while others we feel could be improved.
Ingredient Highlights
Glucomannan – Powerful appetite suppressant
Green Tea – Helps to burn fat and increase clean energy
Capsimax – Help boost metabolism and also reduces appetite
Final Judgement
Hourglass is a mid-range supplement which has a selection of effective ingredients, as well as a few uninspiring ones.
We like the use of glucomannan and green tea.
This is another weight loss supplement that is formulated specifically for women only and is designed to help bring out the female figure. If you are a female who is after that hourglass shape then this is another product for you to consider.
Website: www.HourglassFit.com
The Ingredients Inside the Best Appetite Suppressants?
The best appetite suppressants contain a selection of natural and effective ingredients to keep your hunger under control.
Below is our list of the top ingredients to look for when choosing an appetite suppressant:
Garcinia Cambogia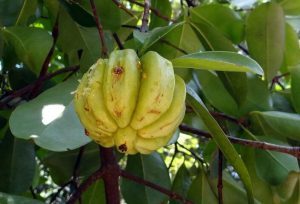 Garcinia cambogia is a fruit that is shaped like a small pumpkin. It has been a popular ingredient in many dieting pills over recent years due to its effectiveness is cutting the desire to eat.
It works by affecting the levels of the satisfaction hormone in the brain, which in turn reduces the feeling of hunger. (1)
Chromium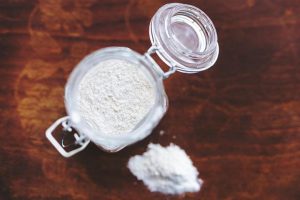 Chromium is an essential element that is vital for the correct regulation of insulin.
Keeping insulin levels in check is super important to maintain balanced blood sugar levels – thus supporting bodily energy and crucially, preventing sweet food cravings. (2)
Caffeine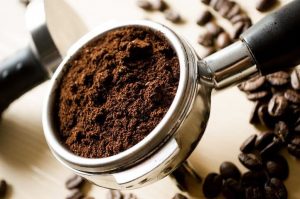 Caffeine is usually associated with giving us the kick we need to get going in the mornings, but did you know it can also help you to lose weight?
This commonly consumed stimulant can mask the feeling of hunger by providing a surge of energy. This extra energy postpones the need for a food-based energy source, thus delaying the sensation of hunger. (3)
Cayenne Pepper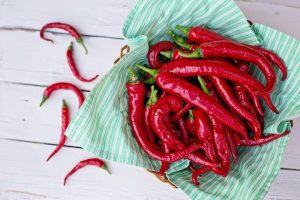 This popular hot pepper is not only great in a spicy curry – it can also help you lose excess inches.
It contains a chemical known as capsaicin which acts as a "thermogenic", or heat-producer within the body. This increase in temperature kick starts the metabolism and encourages the body to begin burning more calories and releasing more energy.
With extra energy to work with, your body doesn't feel the need for more food intake and you feel less hungry.
Glucomannan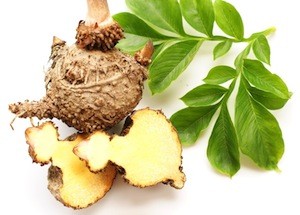 Glucomannan is a commonly used form of soluble fiber found in dieting pills.
It is made from the roots of the konjac plant, and for this reason, it is occasionally referred to as "konjac fiber".
Glucomannan is extremely effective at suppressing the appetite…
It works by swelling up within the digestive tract, absorbing all the fluid and creating a much larger mass.
This mass creates the sensation that you have eaten much more than you have and slows down the movement of food through your gut.
The end result is that a much smaller meal will keep you full for many hours afterward, meaning you have absolutely no desire to reach for snacks. (4)
Do Appetite Suppressants Do Anything? 
So, we have taken a look at some of the ingredients used in appetite suppressants, but you are probably wondering whether they actually work.
The truth is, there is no magic pill that will make you look like a supermodel overnight – you still need to work at it!
The purpose of appetite suppressants is simply to help you along the road on your weight loss journey.
You will still need to be mindful of the type of food you are eating.
For example – it's no good having a smaller portion of calorie-laden pizza as your main meal if you want to shed those pounds.
Also, appetite suppressants can't get you up off the sofa and to the gym or for a walk. You still need to have that motivation yourself.
However, what appetite suppressants can do, is make calorie restriction less difficult.
The very best appetite suppressants can:
Help you to meet your reduced calorie goals each day
Make it much easier to say "no" to sweet snacks
Improve your energy levels when dieting
Stop the constant growling in your stomach!
Best Appetite Suppressants Before and After Pregnancy
If you are really overweight, this may interfere with your ability to fall pregnant.
Obesity can negatively impact fertility, as well as potentially cause issues during a pregnancy. So, on this basis, it is certainly a good idea to get to a healthy weight if you want to conceive.
So long as you are not on any medication, any appetite suppressant will be useful in helping you to stick to a diet and drop those pounds.
The same applies if you are looking to get your pre-baby body back, but are struggling to control your calorie intake as a busy mom.
One very important thing to note here, though.
It is not advised to take appetite suppressants if you are currently pregnant, or if you are breastfeeding.
Seriously, not only can it be dangerous, but you have enough to deal with right now without worrying about weight loss.
When you are ready to get back into shape, have a chat with your physician about starting to take appetite suppressants.
Frequently Asked Questions:
Can appetite suppressants cause anxiety?
They can if they have a large dose of caffeine which some do. Our top choice, Leanbean, does not have caffeine in it so if you are sensitive to caffeine that would be one supplement to consider.
What appetite suppressants work like Adderall?
If you are looking for something to suppress your appetite as much as Adderall does you could be out of luck. The supplements above are your best options but they likely won't work quite as well as Adderall.
What are the best appetite suppressants at Walmart?
The Walmart selection isn't very good at all, most of those products are weak and ineffective. I would probably go with Hydroxycut CLA Elite. It has effective ingredients like raspberry ketones, garcinia, and l-carnitine l-tartrate so it could provide some benefits for weight loss.
Are these appetite suppressants all-natural?
Yes, all of the supplements listed are all-natural.
What is the best appetite suppressant with energy?
For energy, your best bet would be Instant Knockout, it contains 150 mg of caffeine per serving which is enough to give you a good energy boost but not so much that you get the jitters or anxiety from it.
When is the best time to take an appetite suppressant?
If it contains caffeine you are definitely going to want to take it earlier in the day so you can sleep at night, any time before dinner would be best.
If it doesn't contain caffeine you can take it any time, first thing in the morning is probably the most common time when people take them.
Conclusion
So, after considering the above products, which is the best appetite suppressant for you?
The answer will depend upon your individual circumstances, but our list should definitely help you along the way in choosing your perfect supplement.
Our top appetite suppressant for women is Leanbean, because it uses no stimulants, has a long list of powerful ingredients and tons of rave reviews.
For men hunting down the best carb blocker for weight loss then we would favor Instant Knockout for it's no thrills approach to curbing cravings.
Of course…
You must remember that appetite suppressants require some additional work in order to achieve the very best results.
These hunger crushing pills are great for helping you along your weight loss journey – but you still need to remember to eat clean and exercise.
If you do all of the above, supported by a great appetite suppressant, you will reach your body goals far quicker than most!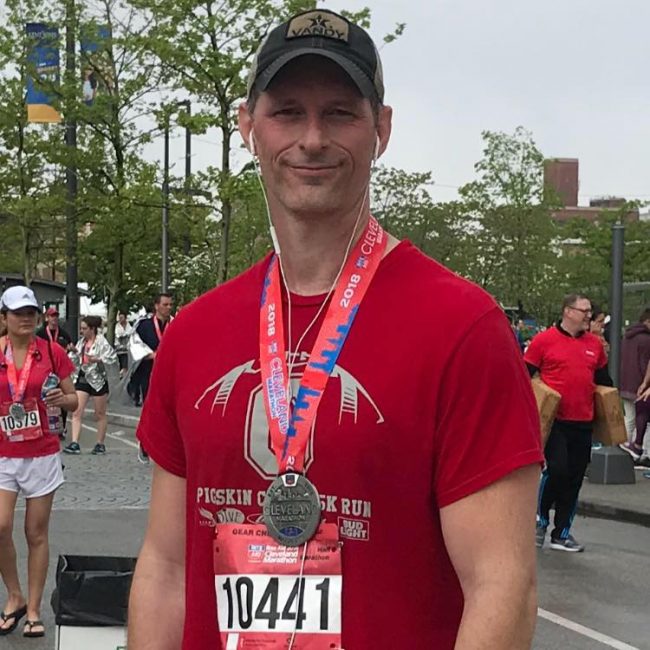 Ryan is a former college wrestler and lifelong fitness fanatic. He has run half marathons, done mud runs, placed in body transformation contests, coached wrestling and now coaches girls soccer. Not to mention he has also tried literally hundreds of supplements over the years and has a vast and thorough supplement knowledge. He has written for Muscle & Strength, Testosterone Junkie, The Sport Review and other publications. He is also the editor in chief of this website. Feel free connect with him on his LinkedIn page below.

References