(Last Updated On: March 28, 2018)
If you are looking for the lowdown on this popular diet pill you'll get it here in our HERdiet review. We've done the research on this product to make life easy for you.
What is HERdiet?
This diet pill for women works as an appetite suppressant and energy booster to keep you going throughout the day. This supplement is said to level the playing field, the point is for you to lose weight without feeling woozy, and to avoid hunger pains or energy loss that come from eating less.
This diet pill claims to help you lower your usual daily calories in an effort to reduce weight and size. In this Herdiet review, we will take a closer look at these diet pills designed exclusively for women. We'll turn over every stone so we can see if this well-known supplement works as described.
How does HERdiet work?
This diet pill is supposed to suppress the appetite by supplementing your body with different ingredients. The makers claim that the user will no longer feel the need to unnecessarily snack throughout the day or overeat at mealtime.
On top of this HERdiet weight loss pills use caffeine to help you burn fat.
But do they boost your metabolism and energy as advertised?
Inside these pink pills is a proprietary blend of many different ingredients, it means you can't see the exact amount of each ingredient. As a result, it's a little difficult to know how much your metabolism will be boosted by using HERdiet. The caffeine may give you an energy kick but that won't guarantee fat loss.
When caffeine is taken into the body it does boost the metabolism and aid in the speeding up of fat burning for a short time. However, the body is able to build up a tolerance to this effect quite quickly. For that reason, we expect to see more than just Caffeine in the best diet pills for women.
The Ingredients in HERdiet
As we've mentioned the ingredients in HERdiet are made up of what is known as a Proprietary Blend, whilst this is perfectly legal it does mean that HERdiet bypass the need to state the specific amount of each ingredient. This is often the case with pills that contain stimulants, it makes it harder to know exactly what you're getting. Whilst we can't see the precise doses, here's a breakdown of what can be found these pills, here we'll let you know what results you can expect from this weight loss supplement.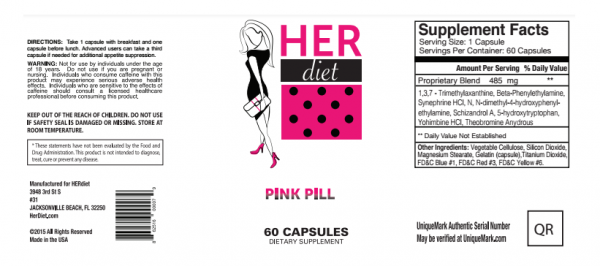 Trimethylxanthine 
Also known as caffeine to you and me, this supplement will give you a brief burst of energy and focus. It is known to temporarily boost the metabolism and fat burning capabilities in the body. This is often due to a rise in heart rate and a need to move around. A lot of people are very sensitive to caffeine and they should be aware that this ingredient contains quite a lot meaning you could potentially have adverse effects when using it.
Yohimbine 
This weight loss ingredient is extracted from the bark of the Yohimbe tree native to Central Africa. It has been proven to increase adrenaline levels and suppress the building of fat cells in the body. This supplement has a number of effects that will be instantly noticeable such as a stimulatory boost and a chance of arousal as it is also used as an aphrodisiac. Although is usually recommended to take this supplement in a fasting state, the makers of HERdiet weight loss pills instruct the user to take it with a meal.
Its effects can have a very negative reaction to people with pre-existing anxiety or Bi-Polar disorder, sometimes triggering and magnifying the effects. Be aware.
Schizandrol 
This extract is taken from the berry of a herb known as Schisandra Chinensis and has been traced back to use in ancient Chinese medicines. There has not been a lot of recent research on this ingredient but some studies have been done.
This supplement apparently increases dopamine in the body, this is the chemical that makes you feel good. The release of dopamine effects the focus and drive of a person.
Another supposed effect of this supplement is the managing of cortisol, a stress hormone which can lead to weight gain. Schizandrol slows its release, calming the mind and slowing the build-up of fats in the body. All in all, this is one of the better fat burning ingredients in HERdiet.
Theobromine
This diet aid is one you often ingest in things like chocolate and is a very common stimulant. With a very similar effect to caffeine, it will perk you up throughout the day.
You would most likely feel more alert and awake with this ingredient just as you would if you ate a quantity of chocolate or cacao. In large amounts, it can have a similar effect to caffeine in that it will cause restlessness, tremors, an energy boost and possibly even sickness.
Overall we have to give these ingredients a thumbs down.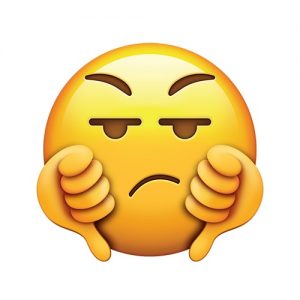 Missing Ingredients
This product seems to be much more focused toward the maintaining of energy rather than the ability to stay feeling full for the whole day or even the burning off fat from the body. There are a few ingredients we really would have liked to see in this diet pill that were absent. Here are a few we usually like to keep an eye out for.
Green Coffee – This extract of green coffee bean produces Chlorogenic Acid which is an antioxidant, lowers blood pressure and helps cut weight.
 Turmeric – Prevents accumulation of fats in the adipose tissues
 Cayenne pepper – Increases metabolism and heightens calorie burning. This stimulant free ingredient is popular in the best supplements due to its thermogenic boost on the body.
Side Effects of HERdiet
Like every fat burner supplement, you must take notice of the label to ensure you don't suffer side effects. These may be caused by the use of other drugs or supplements at the time of taking, underlying health issues – both mental and physical – or just an allergy to the supplement itself. The bottle lists a few side effects but it is also a good idea to research each part of the ingredients list yourself. This product does contain caffeine, something that a lot of people will react to in an adverse way, especially on an empty stomach. Here are a few of the side effects you should be aware of: dizziness, nausea, increased heart rate, headaches and rashes. If you experience any of these effects you should stop use immediately.
HERdiet Reviews
This product has a 3.9 out of 5-star review score on Amazon.
A number of the reviews find that the pill does, in fact, increase energy levels and keep down appetite without bringing on any jitters. Moreover, a clear effect of the pills that has been noticed by a lot of the users is the heightened energy levels that allow them to carry on with their workouts.
A few people who have rated it lower marks either didn't feel the effects or suffer from other underlying issues such as anxiety or drowsiness which can be enhanced by the ingredients in the pill.
Will HERdiet help you lose weight?
This supplement focuses less on the suppression of appetite and fat burning as it is missing a few key ingredients. It is better to take along with an active and healthy lifestyle due to its energy boost and ability to raise focus and drive. The weight loss effects can't be accurately measured though because HERdiet doesn't list the individual doses of each ingredient clearly. We have to say we think there are a few better diet pills currently on the market.
Now let's look at the pros and cons of HERdiet.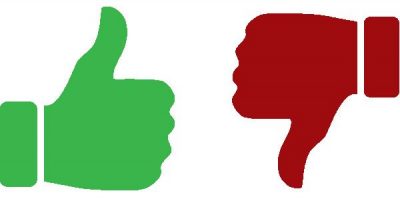 Pros
Not particularly expensive
Some decent reviews
Energy boosting
Cons
Doses of ingredients not clearly listed
Not many of our favorite ingredients
High levels of caffeine
More of an energy booster than an appetite suppressant.
Review Summary
This is where we conclude our HERdiet review, this diet pill for women has a few good points and a few bad.
We would say that if you lead an active lifestyle then this one might help give you a bit of a boost due to the Stimulants, however, watch out for side effects if you're sensitive to Caffeine.
If you are looking for something that will stop you feeling hungry and help you burn away the pounds whilst you are resting, then this one may not be for you. Its cheap price and pretty packaging hide the fact that it's more of an energy booster than a super effective diet pill.
So all things considered a decent supplement to take for extra energy if you are eating less than normal, but not something to rely on for dramatic weight loss.
To view our best 5 diet pills for women right now visit the link below: