(Last Updated On: May 15, 2020)
We started the research for this Body Fit Femme Factor review in the same place we always do: on the company website.
The first thing to say is that the website is quite limited when it comes to product information. In fact, we found no detailed information on the ingredients in Body Fit, nor any specifics on the doses used.
We found this really surprising given that Femme Factor is a fat burner. After all the ingredients are the most important thing!
The other major drawback is that there seems to be a complete lack of before and after pictures from users. So if you are looking for real femme factor body fit results don't rely on the official website.
Fortunately for you, we've dug much deeper into Body Fit in order to find out if the product actually works.
What is Bodyfit by Femme Factor?
Bodyfit is a fat burner supplement that is designed exclusively for women.
The claim is that the proprietary blend of ingredients will help you achieve your ultimate body goals.
Body Fit says it does this by boosting your metabolism, suppressing your appetite and raising your energy levels.
We took a closer look at how Body Fit works to see if it is really as effective as it claims to be.
How Does Body Fit Work?
Body Fit is designed to help women lose weight and reach their body goals in the following ways:
Boosting the metabolism
Reducing the appetite
Metabolism Boost 
Body Fit claims it can help you burn more calories throughout the day by boosting your metabolism.
You hear it all the time, in order to lose weight you need to cut your calorie intake and burn more calories off through exercise. If you do not burn these calories, they will be stored as unwanted fat.
However, not everyone burns calories at the same rate. The rate at which we burn calories varies greatly from person to person
Furthermore, your BMR will vary depending on your age, weight, body composition and gender. (1)
Women generally have a lower BMR than men.(2) So Body Fit's claim to help boost metabolism is welcomed.
Body Fit can, therefore, help increase the number of calories and fat you are burning during your workout and throughout the day.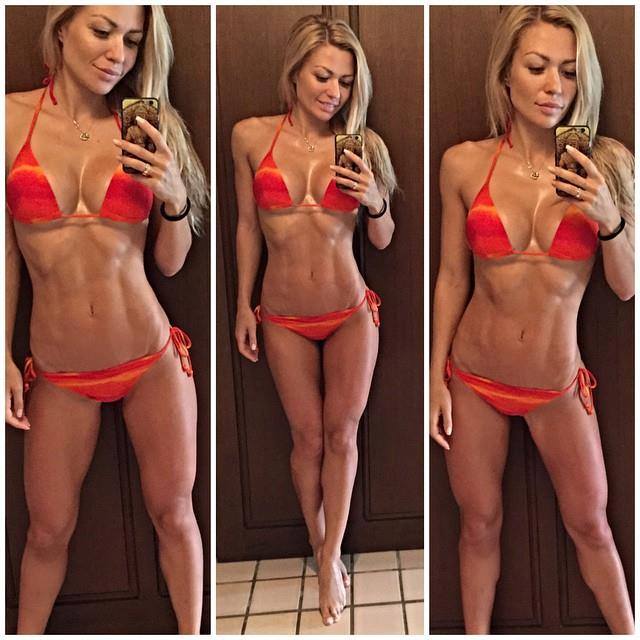 Reduces the Appetite
As we have already discussed, in order to lose weight effectively you must reduce the number of calories you are consuming.
But Body Fit recognizes this is not always easy. They understand that restricting food intake is a big lifestyle change that can sometimes feel overwhelming.
Body Fit aims to help you get through those tough times when your stomach wants to sabotage your progress.
It contains recognized appetite suppressants such as garcinia cambogia to help you feel fuller for longer.
The Ingredients in Body Fit.
Green Tea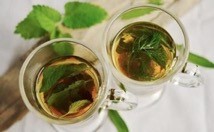 You would be forgiven for thinking that green tea is in everything nowadays.
Green tea is an extremely popular ingredient in the health and fitness world due to its powerful effects.
It is no surprise that this wonder ingredient is included in the Body Fit formula.
Green tea contains high levels of caffeine, which means Body Fit can boost your energy and focus. (3)
Most importantly it is also proven to help burn fat due to the powerful compounds known as catechins that it contains. (4)
Raspberry Ketones
Almost everyone loves raspberries. But not many people know they have a weight loss secret.
Body Fit contains fat fighting raspberry ketones. Ketones are the compounds within those lovely juicy raspberries that give them their color.
Raspberry ketones are effective at preventing the accumulation of fat in the body. (5)
However, we can't be sure that body fit uses a big enough quantity to help you prevent weight gain.
Saffron Extract
Saffron is one of the world's most expensive spices. It is a commonly used ingredient in the kitchen due to its unique flavor.
There is a little research linking Saffron to reduced appetite. (6) But there is also some evidence it can help to improve the mood. (7)
Perhaps Body Fit can keep you feeling more positive about your weight loss journey, overall we think there are better ingredients out there for female fat burning.
Garcinia Cambogia
Garcinia cambogia is a tropical fruit that is now commonly found in weight loss supplements. It is native to the forests of Southeast Asia and India.
It is especially effective at helping to reduce the appetite due to the hydroxycitric acid (HCA) it contains.
HCA is believed to suppress the appetite by increasing the levels of the hormone serotonin in the body. (8)
It can also help to prevent the formation of fat by blocking enzyme activity. (9)
The use of this ingredient in Body Fit gets a thumbs up from us.
Green Coffee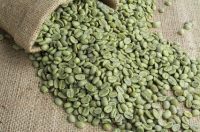 Green coffee has all of the benefits of regular coffee and so much more. Green coffee is the coffee we love, but before it has been roasted to that rich brown color we recognize.
We are pleased to see Body Fit includes green coffee due to its powerful weight loss benefits.
For example, green coffee has been shown to prevent weight gain by slowing down the accumulation of fat on the body. (10)
Also, Green coffee also contains an active phytochemical known as Chlorogenic acid.
Chlorogenic acid is effective at reducing blood sugar levels and therefore potentially has anti-diabetic properties. (11)
Caffeine Anhydrous
Caffeine anhydrous is pure dehydrated caffeine powder.
Body Fit uses this ingredient because it is a strong stimulant that can defeat fatigue and give you an energized feeling before your workout. (12)
Caffeine has also been proven to help burn body fat and increase resting metabolism.(13,14)
Because caffeine anhydrous is such a strong stimulant, we are not that keen on the inclusion of this in Body Fit. Quite often women react badly to female fat burners with lots of stimulants. We think Body Fit would have been better to give this ingredient a miss.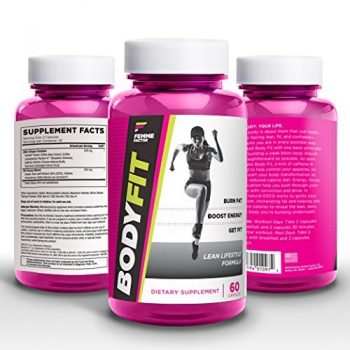 Side Effects of Body Fit.
Body Fit uses a proprietary blend of the above ingredients, so, unfortunately, we cannot know exactly how much of each is included in a serving.
This means we cannot be sure whether any ingredient will be in a concentration strong enough to cause you any issues. Of course, should you feel unwell you should stop use and speak to a doctor.
This said, here are a few potential side effects you should be aware of when using this product.
Caffeine can cause side effects such as:
Anxiety
Insomnia
Jittery feeling
Rapid heartbeat
You are especially likely to experience side effects if you know you are very sensitive to caffeine.
Should you feel unwell or any side effects do not go away over time, contact your physician.
What Are People Saying About Body Fit?
Many people who used the Body Fit supplement said that they really felt benefits from taking this product. Commenters frequently stated that they experienced a reduction in appetite and a boost in energy without feeling jittery.
Many users said they were so pleased with Body Fit that they had continued to order more bottles of the product.
Others were less enthusiastic. One user said that they experienced no beneficial effect other than being kept awake at night. This could be caused by a sensitivity to caffeine which results in insomnia.
Overall, we found slightly more good reviews than negative ones.
Will Body Fit Help You Lose Weight?
Body Fit says that their ingredients start to work immediately, but they recommend using Body Fit for at least three months to see results.
The ingredients in Body Fit have clinical proof of effectiveness, however, the extremely cheap price means that female fat burner almost certainly doesn't include the top fat burning ingredients.
Pros:
Uses natural ingredients
Very Cheap
Cons:
Side effects can be unpleasant
Proprietary blend hides effectiveness of the product
Includes Caffeine Anhydrous which may be unsuitable for women
Final Thoughts
So that's our review of the body fit slimming capsule. On the face of it, the ingredients make it seem like a promising weight loss and workout supplement for women.
However, the suspiciously cheap price and the absence of ingredient doses mean that it's very unlikely to be one of the best fat burners for women. We just cannot be certain of the strength of the effect you will get from Body Fit.
The only occasions we might suggest using Body fit is if you can take advantage of a femme factor free trial, that said we didn't come across any during our research so we're not sure that's an option.