(Last Updated On: April 30, 2022)
Nutrex Research is no newcomer to the bodybuilding and weight loss industry, they've been around for well over a decade.
While Lipo 6 Black Hers Ultra Concentrate is marketed as an energy-boosting female fat burner, women's supplements are not Nutrex's normal specialty.
Muscle gaining supplements are their main focus!
Putting that to one side:
Let's see how effective Lipo 6 Black Hers Ultra Concentrate is as a fat burner.
What is Nutrex Research Lipo 6 Black Hers Ultra Concentrate?
Lipo 6 Black Hers Ultra Concentrate is marketed as a highly concentrated fat absorbing supplement that delivers outstanding weight loss while also boosting energy. As the name indicates it is aimed at women.
Let's take a closer look at how it works:
Click to see our top-rated fat burners for women
How does Nutrex Research Lipo 6 Black Hers Ultra Concentrate work?
While the product contains a lengthy list of ingredients, we don't see anything that makes it a particularly good fat burner for women. The formula looks broadly similar to their men's fat burner.
Nutrex claims the product contains clinically validated thermogenic activators. That sounds very fancy but it basically translates to:  'It will increase your metabolism'.  Assuming that is the case then this should help you burn fat. The product also claims to increase mental alertness which will keep you active.
But what are the ingredients in Lipo 6 black hers and will they really help burn fat?
Let's see:
The Ingredients in Nutrex Research Lipo 6 Black Hers Ultra Concentrate 
As we mentioned above, we found the ingredients to be a bit out of the ordinary for a female fat burner supplement.
Don't get us wrong there are some reasonable ingredients in here, it's just a lot of them are stimulants. That's not the best thing when you've designed a weight loss product exclusively for women.
Lipo six also uses a proprietary blend, this means that you are not entirely sure how much of each ingredient you are getting.
Here's what's included:
Caffeine
Caffeine, for good reason, is probably one of the more popular ingredients found in many fat burners. There is no doubt that it is effective for speeding up metabolism. It also gives you increased energy to help you with the exercise aspect of your weight loss efforts. But… High amounts of caffeine can react with the contraceptive pill so it's a shame that the exact amount is not marked on the box.
Vitamin B12
Does vitamin B help for weight loss? This essential vitamin is beneficial on many levels and even more so if you don't get a sufficient intake from your normal diet. It is a great energy booster and can help block the impact of carbs on the body. It's a good addition to Lipo 6 black hers.
Folic Acid
Folic Acids is another extremely important vitamin and performs a number of vital functions in the body.
It can help generate new red blood cells in the body and support improved brain and cardiovascular health. Despite the many health benefits, there is no strong evidence to suggest it will burn fat or help you lose weight.
Yohimbine HCl  
This is a rather controversial ingredient found in a number of fat burners. From the research we have done it is not an ingredient we are in favor of.
Yohimbine HCl stimulates the nervous system. The result of this is an increase in blood pressure and body temperature.
A review of this ingredient shows that the weight loss results have been inconclusive and there may be a risk of side effects as it can react with caffeine.
For now, we believe a lot more research needs to be done before it can be deemed a safe and effective fat burner.
Theobromine Anhydrous   
This ingredient is found in many plants, most notably Cocoa Beans. It is a mild stimulant and a diuretic. 'Diuretics for weight loss' is not a new concept, they are often used in supplements because they get rid of extra water weight from the body. Studies have not proven any significant appetite suppression or fat burning benefits from diuretics like this, however.
Overall these ingredients aren't all that impressive. We give them a thumbs down.
Side Effects of Nutrex Research Lipo 6 Black Hers Ultra Concentrate
Although Nutrex makes no specific mention of side effects, they go to great lengths to advise you to avoid combining certain stimulants with Lipo-6.
Some women have reported feeling unwell after using the supplement. While it looks like the side effects are likely to be mild it's always best to be careful.
Here's what to watch out for:
Stomach ache
Nausea
Nervousness
Jitters
Insomnia
Jitters and insomnia could be put down to the caffeine content although other fat burners include it without issue, the biggest factor when it comes to potential side effects is the dose of stimulants. We can't tell how much of each is in here but we do know that the combined amount is nearly 300mg.
What people are saying about Nutrex Research Lipo 6 Black Hers Ultra Concentrate
There were not that many reviews on this product and many people that did comment only discussed the side effects. Some people said it had little to no effect on their weight loss efforts while the odd person said it was very effective.
Unfortunately, there is not enough feedback to form a conclusive opinion on whether customers thought this was a good female fat burner or not.
Will Nutrex Research Lipo 6 Black Hers Ultra Concentrate Help You Lose weight?
The high stimulant content may improve your metabolism although we were startled to see next to no appetite suppressants.  This means that the product's makers have taken the easy route and just stuck to what they know (i.e male bodybuilding supplements).
In fact, on the face of it, this is simply a male fat burner dressed up to look like a female product.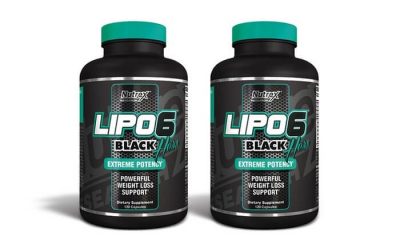 Click to see our favorite fat burners for women
Pros
Reasonably priced
Will improve energy levels and metabolism
Cons:
Lots of stimulants
Ingredients more suited to men
Not the most appealing packaging
Final Thoughts
It is clear that Nutrex specializes in the bodybuilding market and has marketed and sold a wide range of products. We are sure many of them are probably good, however, we think they could have done a better job with Lipo-6 Black Hers. Check out our list of the best fat burners for women to see our top choices.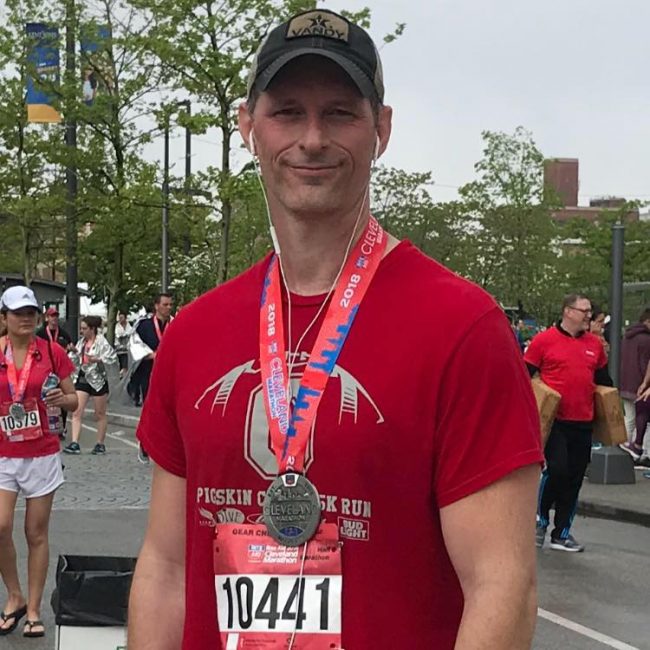 Ryan is a former college wrestler and lifelong fitness fanatic. He has run half marathons, done mud runs, placed in body transformation contests, coached wrestling and now coaches girls soccer. Not to mention he has also tried literally hundreds of supplements over the years and has a vast and thorough supplement knowledge. He has written for Muscle & Strength, Testosterone Junkie, The Sport Review and other publications. He is also the editor in chief of this website. Feel free connect with him on his LinkedIn page below.