(Last Updated On: November 14, 2021)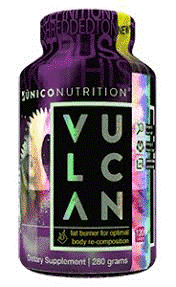 Vulcan is made by a company called Unico Nutrition Inc. The company was founded in 2012.
The company's ethos is built around being safe, effective, honest and responsible.
They claim to be moving away from misleading marketing, unsafe formulas. They say their products offer quality and innovation, which is not often present in the supplement industry.
With these impressive statements before us, we hope that the supplement really does what it says.
Our Unico Nutrition Vulcan review will uncover the truth:
What Is Unico Nutrition Vulcan?
Unico Nutrition Vulcan is a female fat burning supplement. It claims to aid in the speeding up of fat loss whilst at the same time boosting energy and metabolism.
It also claims to help promote appetite suppression.
The supplement comes at a premium price tag, costing $49.99 for 60 servings. This is a mere one month's supply and according to the website is discounted from $79.99.
In actual fact, the lower price is more than likely on offer all of the time…
It looks like Unico are using a common sales ploy by making up a fictitious discount to make the price seem more attractive!
You'll see the product is packaged in a jazzy black and purple bottle and the makers use words like 'goddess stack' on the website. It is safe to assume that this fat burner marketed more heavily at women than men.
In this review, we will evaluate the ingredients to see whether the price tag is worth paying.
And we'll find out if the Vulcan fat burner can really deliver what it says on the label…
How Does Unico Nutrition Vulcan Work?
The ingredients in Unico Nutrition Vulcan claim to work together to:
Promote fat burning
Suppress appetite
Boost metabolism
Enhance energy
The supplement serving schedule is two pills a day. It claims to help you get the best out of your diet and exercise routine.
Though it emphasizes fat burning, it also promises to speed up efforts to build muscle.
While its appearance leads one to conclude it is for women, its ingredients do not appear to be gender specific. Put simply, there is unlikely to be any extra benefit for women taking this supplement than there would be for men.
What Are the Ingredients in Unico Nutrition Vulcan?
The first thing we notice about Unico Nutrition Vulcan's ingredients label is that the dose of each ingredient is clearly stated.
This is much better than a proprietary blend. Such blends hide the strength of the ingredients from the user.
Let's look at some of the ingredients in Unico Nutrition Vulcan and assess their fat burning properties.

Caffeine
Caffeine is a safe (in limited doses) and natural stimulant. It is a good addition to Unico Nutrition Vulcan.
There have been countless studies on caffeine that have resulted in the same positive results. It is well known to improve focus, energy and increase metabolism. This is no doubt important if you are reducing calorie intake.
Due to its properties, it is an ingredient included in many weight loss supplements.
Unfortunately, it's easy to build up a tolerance to caffeine and its effectiveness may decrease over time.
In high doses, caffeine can also alter the effects of female contraception.
Cayenne Pepper
Cayenne pepper is a strong and potent thermogenic. This ingredient is incredibly popular in the fat burning world. It is effective as a fat burner due to its ability to raise the body's core temperature.
This action encourages your body to burn calories to return to and maintain its usual normal temperature.
There are several studies that prove the anti-obesity properties of chilies. This is through the promotion of body fat reduction and feelings of fullness.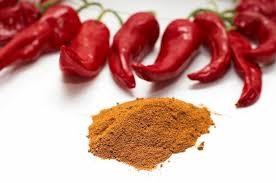 Synephrine
Synephrine comes from bitter orange extract. It may have some inflammation-reducing benefits that help with bloating.
A powerful stimulant, it has similar effects to a banned substance called ephedrine. It can boost your metabolism but also has the potential to cause dangerous side effects in sensitive individuals.
It is a popular ingredient in weight loss supplements. However, its combination with other ingredients, such as caffeine, can actually create toxic results.
A study on male and female mice delivered daily dosages of synephrine alongside caffeine. The results saw the mice suffering from seizures and gasping.
We don't think this is a suitable ingredient for female users due to its potency.
Bioperine
This is also known as black pepper. It doesn't have a direct impact on weight loss. However, it can help with absorption which can boost the effectiveness of the supplement.
Although, in light of what we have learned about synephrine, it could be another questionable addition in this case.
Acetyl-L-Carnitine
L-carnitine is an amino acid that is naturally produced in the body. It aids in producing energy from food intake.
This makes it a useful ingredient for weight loss since the energy it promotes can help mask or replace any downsides to calorie reduction.
Carnitine can also help increase metabolism. The 625mg included in each pill is within the recommended range for optimal benefit.
Green Tea
This popular healthy beverage is a great positive for the supplement.
Not only does it have health benefits, like reducing cholesterol, but it also has thermogenic properties, too. This means that it is an effective fat burner.
Some studies suggest that the effect of green tea can be influenced by other factors, like caffeine consumption and frequency of use.
Gymnema Leaf Extract
This comes from a shrub native to India and Africa. In India, it is known as "the plant which is the destroyer of sugar."
This is because it is used to treat diabetes and aid weight loss in Ayurvedic medicine.
It can reduce the ability to taste sugar, as well as reduce cravings for sweet foods. This can help users control their calorie intake by making sugar-laden foods less appealing.
The Missing Ingredients?
There are arguably several weight loss favorites that are missing from this supplement.
One is glucomannan, which is an herbal supplement that makes your stomach feel full and thus helps suppress the appetite.
Another common weight loss ingredient is chromium. This ingredient is known to decrease cravings. Therefore, it can help when trying to follow a low-calorie diet plan.
Other weight loss favorites, like raspberry ketones and white kidney bean, are also missing here.
Related: Best Meal Replacement Shakes on the Market
Unico Nutrition Vulcan Side Effects
The fact that the supplement does not include proprietary blends is a positive point. This helps customers understand the content and doses of what they are taking.
This should also decrease the risk of side effects.
However…
Some users have reported a number of side effects whilst taking Unico Vulcan.
These include (but are not limited to) light-headedness, nausea and headaches.
This may be down to several ingredients, as when combined together caffeine and the bitter orange extract have been shown to cause discomfort for some users.
Like with any new supplement you introduce to your daily routine, it is worth discussing its suitability for you with your general practitioner. This is especially the case if there is a high stimulant content in the product.
Unico Nutrition Vulcan Reviews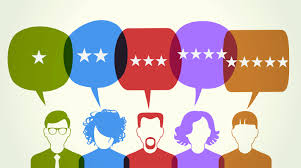 Expectedly, the supplement has been rated as 5 stars on the manufacturer's website. There are many comments indicating that customers found benefit in taking the supplements.
Unfortunately, we can't find ant Vulcan fat burner reviews on Amazon at the moment. It appears this product isn't sold on that platform yet.
Across the wider spectrum of customers reviewing the product on the Internet, the feedback seems to be split in half. Some were wholly positive and others were not sure that they were getting the results they hoped for.
All in all, it may be a case of results varying for different people based on other factors, like lifestyle.
If you're not sure whether this supplement is for you, it is worth checking out some other similar supplement reviews. Other products offered by this manufacturer include Unico Nutrition Athena and the Unico Apollo Protein powder.
Related: The 5 Leading Fat Burners for Women 
Will Unico Nutrition Vulcan Help You Lose Weight?
Many of the ingredients will, in fact, improve your energy and mental state, helping you feel energized and confident.
There are a number of ingredients with proven weight loss links, like green tea, caffeine and cayenne pepper, which are all backed by science-based studies.
Despite this, the dosage does leave room for questions. This is because the recommended number of pills to be taken is two in a 24 hour period.
If each pill only works for a few hours, then that leaves quite a number of hours in the day where there is no extra fat burning taking place.
All in all, like most weight loss and dietary supplements on the market, results are not going to be seen without some adaptation in diet or increase in exercise.
Thus, with such lifestyle changes in place, users are more likely to see positive weight loss benefits from taking this product.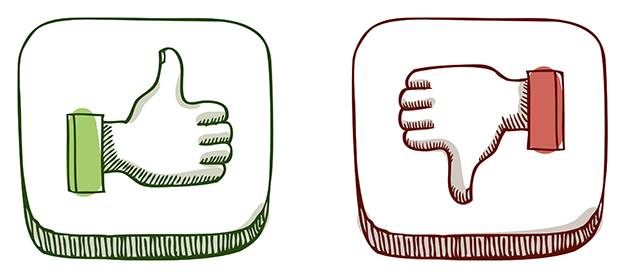 Pros
Burns fat
Increases energy
Suppresses hunger
No proprietary blend
Cons
High in stimulants
Price per pill is high ($49 for 60 capsules)
Lack of independent reviews or photographic evidence
Final Thoughts
There are some beneficial and proven ingredients in this supplement. However, others, like synephrine, are questionable.
This ingredient, taken alongside caffeine and black pepper extract may have some rather unpleasant consequences for the user, and so we would urge caution.
The price is definitely on the upper end of the scale when you factor in that you only receive 60 capsules in one bottle.
We conclude that, although it gets bonus points for design and funky packaging aimed primarily at females, it perhaps does not live up to the hype.
If you're wondering where to buy Unico Nutrition Vulcan, it is currently only available on the official website.