(Last Updated On: November 2, 2020)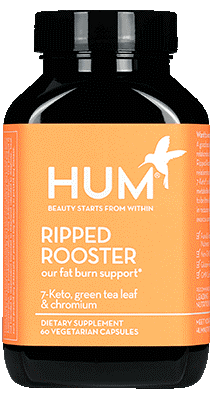 Ripped Rooster by Hum Nutrition is a thermogenic fat burning supplement that uses sustainably sourced and non-GMO ingredients. It claims to help you lose weight and cut fat quickly.
At first glance, the packaging is nicely presented with a bright, fresh orange color label on a black bottle. It looks professional and high quality from the outside, but does that mean it's high quality inside?
Of course, we can't judge the power of a supplement on its packaging alone…
We need to take a really close look into the contents and claims of Ripped Rooster Hum Nutrition before coming to any conclusions about this product.
This review is going to do just that, making sure you have the best information to make a decision about whether Ripped Rooster Hum Nutrition is the fat burner for you.
So, let's get straight into it:
What is Ripped Rooster Hum Nutrition?
Ripped Rooster Hum Nutrition is a fat burning supplement, which claims to have thermogenic properties that melt away fat easily and rapidly.
It is manufactured by the company Hum Nutrition, a company based in Los Angeles.
Hum Nutrition aims to become the leaders in beauty and health nutrition, working with a team of professional nutritionists when developing their products.
They also say that all their ingredients are sustainably sourced, GMO-free and clinically proven to provide results.
That sounds great – but obviously, we are not just going to take their word for it.
It's time to find out if this supplement really packs a punch or not…
How Does Ripped Rooster Hum Nutrition Work?
Ripped Rooster Hum Nutrition tells us that their product helps users to lose weight and torch fat due to thermogenic ingredients.
'Thermogenic' basically means that it creates heat. These sort of ingredients are widely accepted to have some elevating effect upon the metabolic rate.
Metabolic rate is the speed and efficiency at which our bodies use calories to keep us alive and functioning.
You will be burning calories right now, as you sit on your sofa reading this review…
Obviously, the higher your metabolism, the more calories you burn and the more weight you lose.
Ripped Rooster Hum Nutrition say's that this metabolism boost not only assists in fat loss but also helps you get through a tough workout.
It all sounds pretty standard to us; these are the claims we have all heard before, right?
When it comes down to it – the choice of ingredients, as well as their individual strength and quality, is what makes or breaks a fat burner. 
Well, luckily for us, Ripped Rooster Hum Nutrition is one of the good guys that actually list their ingredients clearly.
So come with us as we dig into the formula to see what it really has to offer…
Ingredients in Ripped Rooster Hum Nutrition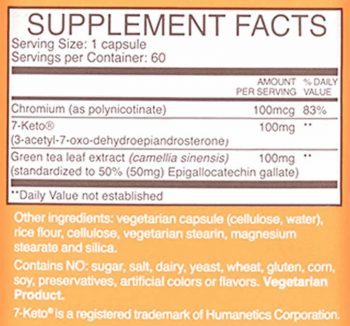 Ripped Rooster Hum Nutrition is rather low on the ingredient content compared to most fat burners we have looked at.
It only contains the following three ingredients in their formula:
At first glance, we have to be honest and say it's not very impressive – only three ingredients?
Maybe we are jumping to conclusions here, either way, we need to find out.
Let's take a closer look at each ingredient, to see if the quality can make up for the lack of quantity.
7-Keto 
We were a little surprised to see this ingredient, as it is an unusual choice in a fat burner.
7-Keto is a 'metabolite' or derivative, of a hormone called 'dehydroepiandrosterone' (DHEA). This hormone is manufactured in our adrenal glands and affects the balance of sex hormones in the body.
7-Keto itself doesn't interact with or have any effect on sex hormones.
It is said to help accelerate weight loss by increasing the metabolic rate, due to stimulating the thyroid gland.
However, there have been very few studies that seem to support this claim, and we struggled to find any long-term clinical trials regarding its effectiveness.
Chromium 
Chromium is a metal element of which we require trace amounts to stay alive.
It is useful for weight loss as it helps to maintain a healthy metabolism, regulates blood sugar and enhances the action of insulin.
By regulating blood sugar, chromium can suppress hunger and prevent overeating.
Adequate chromium levels are necessary for processing nutrients from the diet and can help to defend against diabetes and bad cholesterol.
Overall, we are pleased to see this ingredient included in Ripped Rooster Hum Nutrition.
Green Tea Extract 
Green tea is one of those wonderful ingredients that seems to be included in every weight loss supplement nowadays.
It is packed with antioxidants, most notably a compound called 'epigallocatechin gallate' (EGCG). This is a type of active plant compound called 'catechins' which have proven weight loss and fat burning benefits.
It boosts levels of a fat burning hormone, increasing the rate at which fat stores are broken down and used for energy.
Though green tea is a great ingredient, Ripped Rooster Hum Nutrition uses only 100 mg in their formula. In our opinion, this isn't a strong enough dose to have any noticeable effects.
Missing Ingredients
Considering Ripped Rooster Hum Nutrition only has three ingredients; we were expecting some more powerful additions than those we were presented with.
Green tea is a good fat burning addition that has weight behind it, but the jury is still out for 7-Keto.
Unfortunately, we are left wanting more from Ripped Rooster Hum Nutrition. We think they could have done much better by including some of the below ingredients alongside the existing ones:
Green Coffee 
Green coffee is the same coffee we know and love, but before it has been roasted and processed.
It is rich in a fat-busting compound called 'chlorogenic acid', which actively promotes the use of fat stores for energy.
This ensures your body seeks out unwanted fat to use as fuel, even if you may have other energy sources from what you have eaten that day.
This obviously accelerates fat loss, which is what anyone using this supplement will want to achieve.
Glucomannan 
Glucomannan is a form of soluble fiber which is great for curbing the appetite.
It expands in the gut, absorbing any water or fluids it comes into contact with. This creates a much larger, gel-like mass which bulks out the intestine.
The end result is that you feel full, even though you have eaten little.
Cayenne Pepper
 Clinical studies have found that consuming cayenne pepper reduces the appetite and helps increase the metabolic rate throughout the day.
It also has thermogenic and circulation boosting properties, as well as being an anti-inflammatory.
Increasing circulation helps the other active ingredients to get to work quickly and efficiently.
Side Effects
Looking at the tiny list of ingredients in this supplement we think side effects are highly unlikely. Sadly the minuscule formula means you're probably not going to see any weight loss results either.
Green tea contains caffeine, which can be a problem if you are particularly sensitive to it. However, all things considered, we feel Green Tea is a much safer option than pure caffeine itself.
If you regularly drink coffee, tea, or other drinks containing caffeine there's very little chance of you experiencing problems with this type of supplement.
Chromium in such a low dose is very unlikely to cause side effects. You may experience an upset stomach, nausea or a headache in rare cases.
7-Keto side effects were quite difficult to track down. In the end, we found some reports that said people had experienced skin breakouts, rapid heartbeat, irregular periods and fatigue.
It is best to speak to your physician if you are unsure or concerned about any side effects or interactions.
Reviews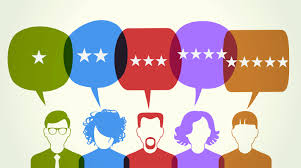 Hum Nutrition products are only available via their own official website, or from Sephora – but we did find a selection on Amazon.
However, Ripped Rooster Hum Nutrition wasn't listed for sale on any site we could find, aside from their own. Obviously, the majority of the reviews on the website are positive, 5-star reviews. Unfortunately, these were all written and were not backed up by pictures or video.
 Locating detailed independent reviews for this diet pill was a fruitless struggle. In our opinion, that's a markdown for Ripped Rooster Hum Nutrition.
Will it Work?
Without independent customer feedback to consider, we feel we have to make a decision based upon the formula only.
In all honesty, we are not blown away by this product. The ingredients seem far too few and overall lack any real wow factor.
Due to the inclusion of green tea, if you are working hard at the gym and already managing your diet – you may notice an energy boost and perhaps some weight loss from Ripped Rooster Hum Nutrition.
Pros and Cons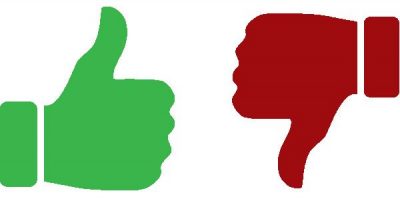 Pros:
Formula is clear to see
Nice clean packaging
Use of green tea
Non-GMO
Gluten free
Cons: 
Too few ingredients
Formula seems weak to us
Couldn't find any independent reviews
Summary
Ripped Rooster Hum Nutrition didn't give us much to get excited about.
The formula is thin and includes an unusual mix of ingredients that, in our opinion, could easily have been improved.
The lack of any independent customer reviews compounded this problem for us.
Green tea and chromium are good inclusions for weight loss. However, we feel that the concentration of these ingredients is pretty weak and unlikely to have any powerful, noticeable effects.
Therefore, in conclusion, we feel there are better, more established fat burners on the market to choose from.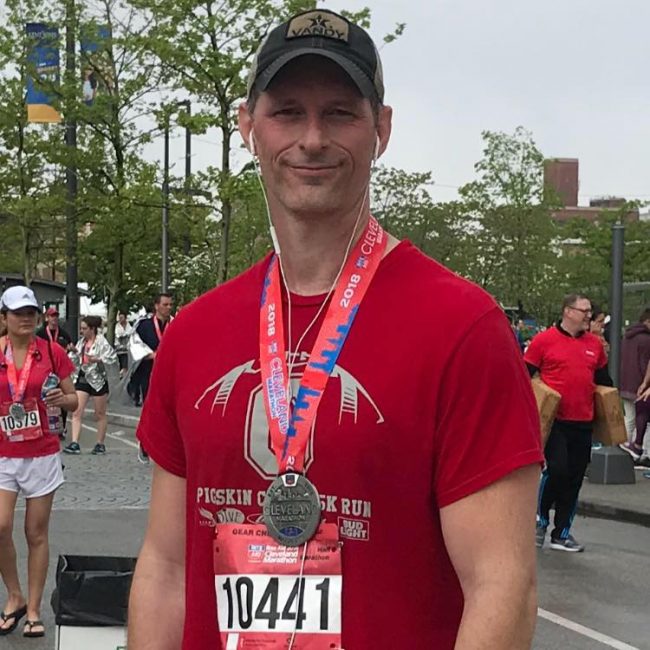 Ryan is a former college wrestler and lifelong fitness fanatic. He has run half marathons, done mud runs, placed in body transformation contests, coached wrestling and now coaches girls soccer. Not to mention he has also tried literally hundreds of supplements over the years and has a vast and thorough supplement knowledge. He has written for Muscle & Strength, Testosterone Junkie, The Sport Review and other publications. He is also the editor in chief of this website. Feel free connect with him on his LinkedIn page below.