(Last Updated On: August 9, 2022)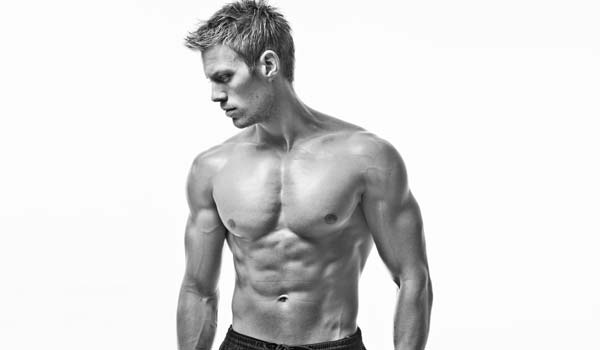 One of the most common forms of dietary and health supplementation has been the "fat burner", and for good reason. Considering the national and worldwide issue with obesity, finding an effective solution to handling one's weight problem has become a serious and longstanding endeavor.
Fat burners, while not the end-all solution, are an excellent method of jump-starting one's weight loss journey or helping speed the process along. This is because, many effective fat burner supplements, include several ingredients with the express purpose of increasing your metabolism as well as your active energy.
By increasing your metabolism, your body can process excess calories faster, burning stored fat in the body. On the other hand, because these supplements increase your resting energy, you will likely find yourself engaging in active sports more often, further speeding up the process of burning body fat.
Below, we've curated a list of 11 of the best fat-burning supplements out there for men. These are some of the best diet pills available for men, all with varying positive effects based on your age and your weight loss goals.
The 11 Best Fat Burners for Men
We've spent a lot of time researching the ingredients, the company's reputation and reading the customer reviews on the best fat burners for men available right now. Here's the rundown:
#1 Instant Knockout Cut
Best Fat Burner Overall for Men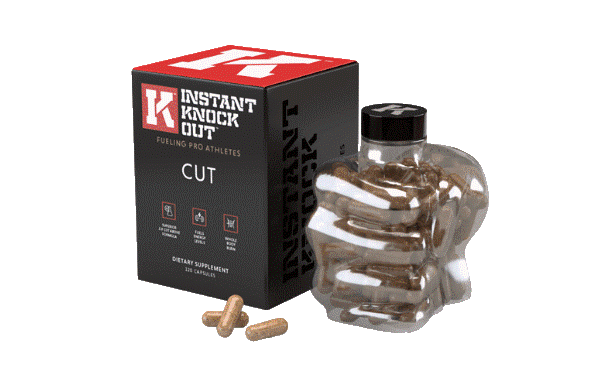 Without a doubt one of the best fat-burning options for men on the market to date, Instant Knockout Cut has been a fan favorite for many for a long time; not just for men, but for women as well. Not only is it great for losing weight, but it also has been very useful when it comes to increasing physical performance and ability.
Many of the ingredients included deal with targeting fat storage sites in the body while also producing the release of triglycerides which work to produce additional energy.
Ingredients, like caffeine anhydrous, work to break fats down, converting them into fuel. Meanwhile, ingredients like cayenne pepper, green tea extract, and chromium, work to help with metabolism while working to increase physical thermogenesis.
This natural fat burner also carries ingredients that suppress appetite, regulate insulin production, properly convert carbohydrates and glucose, and better utilize the body's retained nutrients in a useful and efficient way.
On top of all that, Instant Knockout Cut can also be combined with Complete, the company's meal replacement powder to form the Instant Knockout System which is made to amplify your weight loss and shed fat even faster.
In our opinion, Instant Knockout is the best fat burner supplement for me on the market today.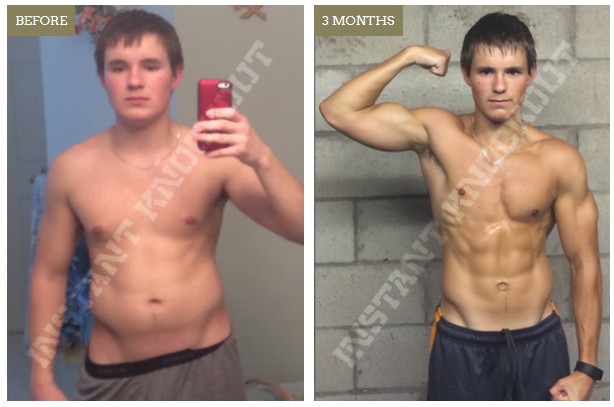 Pros
All Ingredients Have Been Extensively Researched For Their Effects On Helping The Body Lose Weight
Works Well With Men And Women Alike
Vegetarian-Friendly
Made To Be Combined With Their Meal Replacement Shake For Faster Weight Loss
Buying in Bulk Saves Money And Gets You Free Shipping
Cons
Does Include Caffeine, Which Can Be Frustrating For Some People Trying To Sleep
Only Available On The Manufacturer's Website
---
#2 Hunter Burn
Best High-End Fat Burner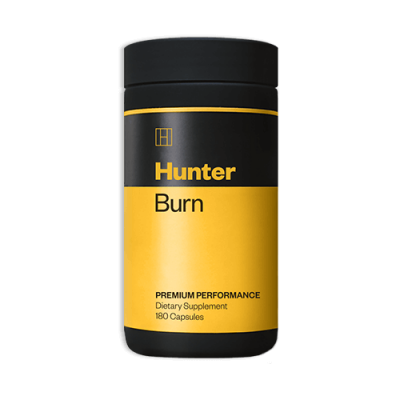 Easily one of the best options on this list, Hunter Burn, more virtually any other option included, has potentially the most significant number of key ingredients and the most significant serving size of any other option.
Why does it offer these benefits? Simple.
The higher the offered amount is, the faster you can expect the intended results in a shorter time period. Simply put, if you're looking to get a ton of results super fast, Hunter Burn is the optimal option for you.
The serving size for those taking the weight loss supplement is six capsules per day, considerably more than any other option listed here. With it, Hunter Burn focuses primarily on burning fat, converting it into energy, and suppressing your hunger entirely.
Not only is this done by using more ingredients than everyone else, but also using better ingredients at a higher quality than everyone else. Just a few of these ingredients include cayenne pepper, matcha green tea, white kidney bean extract, vitamin D, and L-theanine.
In addition to using these incredible ingredients, this thermogenic fat burner also manages to do all of this without including any soy, gluten, artificial flavors or colors, or any other GMO ingredients, making it one of the cleanest products on this list as well.
Pros
Offers One Of The Largest Serving Options Of Any Fat Burner
Uses All Ingredients That Are Scientifically Backed And Researched
Is Made Up Of A 3-Part Fat-Burning System
Manages To Have All Quality Ingredients Without Any Caffeine Included
Cons
Price Is Very High Compared To Other Options
Requires You To Take Six Pills Per Day As A Serving, Which Can Be A Bit Much
---
#3 PrimeShred
Best to Get You Shredded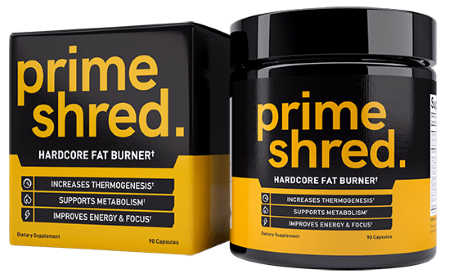 If you're trying to get super shredded, there are not a lot of options that can compete with the aptly named Prime Shred weight loss supplement. Designed and meant for men looking to lower body fat percentage and get ripped, Prime Shred works to greatly improve your energy while also increasing your metabolism and reducing your appetite so the body fat melts right off.
This natural fat burner includes several different and useful ingredients, including green coffee bean extract, green tea, and cayenne pepper, all of which work to increase metabolism and enact thermogenesis in the body.
In addition, Prime Shred has L-tyrosine and caffeine, both meant to keep your energy high while also ensuring that your metabolism stays up throughout the day.
Prime Shred is a little less expensive than our top choice and has some really good deals when buying in bulk. You can buy 2 and get 1 free or buy 4 and get 2 free. You also always get free shipping when you buy multiple bottles.
Prime Shred is another solid choice and is easily one of the best thermogenic fat burners out there.
Pros
Fairly Affordable Price Point (All Things Considered)
Vegan Friendly
Does Much To Improve Metabolism & Suppress Appetite
Has Numerous Ingredients That Have Proven Results
Cons
While Fairly Affordable, It Is Still More An Expensive Option
Can Only Be Purchased At Manufacturer's Website
---
#4 PhysiqueSeries Fat Burner and Stim-Free Fat Burner
Best Available in a Stim-Free Version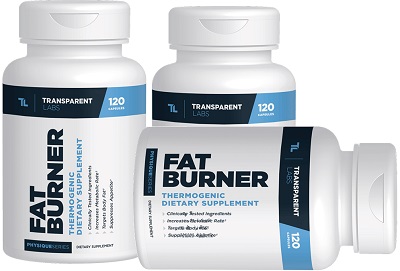 Transparent Labs has consistently made a name for themselves with incredibly effective supplements that are completely free of fillers as well as artificial ingredients. Here, we see, through the inclusion in their Physique Series, "Fat Burner", that they have yet again proven themselves a top choice for many.
The Fat Burner supplement carries cayenne pepper extract, which has, as the main ingredient, something known as capsaicinoids. This ingredient, when taken, is not only vital to making peppers and spicy foods spicy, but it is also incredibly important in helping a person achieve weight loss through thermogenesis.
That isn't the only important inclusion in Transparent Labs' incredible product. In addition, the supplement also contains another ingredient known as forslean (used to help release fatty acids from the fatty tissue) as well as green tea and 5-HTP, both of which work to further boost one's metabolism.
You'll also find several moods and focus-enhancing supplemental ingredients like theanine, tyrosine, or caffeine, all of which improve one's energy, mood, and focus levels.
To get the best results, you two capsules a day twice per day. However, if you are someone that is not a fan of taking a bunch of pills, you may want to reduce it down to one pill once or twice a day. You won't get the same effects, but the effects should still be fairly noticeable, even with the reduction.
PhysiqueSeries Fat Burner and Stim-Free Fat Burner is a really nice, natural formula. It has mostly positive reviews out there and is a cheaper alternative to Instant Knockout or Hunter Burn. If you are looking for a stimulant-free fat burner that still has killer ingredients this would be your best choice.
Pros
Great For Those Looking To Lose Weight Via Thermogenesis
Has A Variety Of Positive Effects On One's Mood, Energy, & Focus
Does Not Have Any Fillers Or Artificial Ingredients
Available As A Stimulant Free Fat Burner
Buying Multiple Bottles Lowers The price
Coupon code TL10 saves you an additional 10% at checkout
Cons
Only available on the manufacturer's website
Use the coupon code TL10 to get 10% off.
---
#5 Burn XT by Jacked Factory
Best on a Budget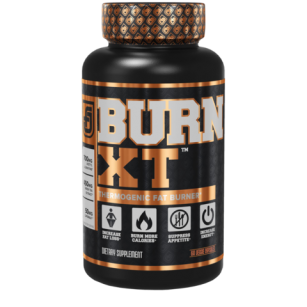 Certainly deserving of a top spot as one of the better quality budget fat-burners, BURN-XT by Jacked Factory does pretty much everything you need if you want to see great results without dealing with a greater strain on your wallet. The supplement contains incredible fat-burning ingredients like L-Carnitine, green tea leaf extract, caffeine, black pepper extract, and cayenne pepper fruit extract.
These ingredients each play a huge role in a person either breaking down body fat faster than normal, boosting their energy and activity levels, increasing one's natural metabolic state, or fully absorbing all the positive effects from the other supplements.
Jacked Factory, as a company, prides itself on not using any fillers or dyes in its supplements. You can also opt to take either one or two pills at a time. This is largely based on how strong you want the effects to be, with two pills having a much stronger effect on the body than just one. Just be sure that you always take the supplement with a meal if you want to avoid any digestive problems.
Pros
Incredibly Affordable Considering What It Offers
Is Vegan-Friendly
Great For Those Interested In Fat Loss Through Thermogenesis
Offers A Boost To Energy Levels As Well As Fat Loss Benefits
Cons
Not Ideal For Those That Aren't Interested In Larger Doses of Caffeine & Stimulants
Does Not Have The Most Robust List Of Ingredients Her
---
#5 Burn Lab Pro
Best for Vegans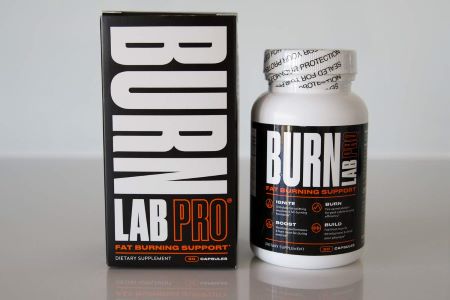 Burn Lab Pro is another excellent fat-burner that is great for those looking to lose weight. What's more, not only do they help burn body fat, but they also do it while avoiding any caffeine or other additional stimulants, instead of adding other useful inclusions like coleus forskohlii root and cultured glucose tolerance factor (GTF) chromium.
Coleus forskohlii root has been shown to help with muscle gain and boost one's fat-burning effects. GTF, on the other hand, has tremendous evidence showing its ability to help block fat storage and increase fat burning. It has also been reported to stabilize energy levels, making it a tremendous energy-boosting option without the caffeine spikes.
The supplement also includes ß-Hydroxy ß-Methyl butyrate (HMB), which has been shown to help build and retain lean muscle mass. This is particularly impressive when you consider that HMB isn't usually included in most fat burners. They also include chili pepper extract and black pepper extract, helping with appetite suppression and chemical absorption.
Pros
Great For Those That Don't Want An Excess Energy Spike From Caffeine

Includes HMB, Which Has Been Shown To Aid In Building And Retaining Muscle Mass

Also Includes GTF, Which Stabilizes Energy And Blocks Fat Storage

Entirely Vegan-Friendly
Cons
Requires Taking Three Pills Per Dose, Which May Be Too Much For Some People
---
PhenQ
Best Multi-Pack Value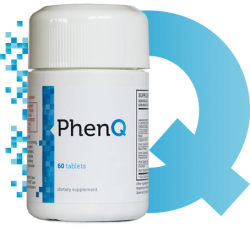 Produced by Wolfson Berg Limited, PhenQ is an incredible fat-burner. It contains natural ingredients that are specifically geared towards helping men lose weight. More so than others on this list, PhenQ works on multiple segments with the express purpose of making losing weight for men more manageable and more permanent than through any other means.
This thermogenic fat burner works by burning fat, reducing fat absorption, suppressing appetite, and improving mood and energy levels. These things come together to make weight loss and fat burning a much more achievable goal.
Just some of the ingredients PhenQ offers include:
Chromium Picolinate: A natural compound found in most vegetables, grains, and meats, chromium picolinate works to control one's glucose levels while reducing sugar and carbohydrate cravings. It also works to help the cells absorb and use the existing glucose, processing it through the body much faster
Capsimax Powder: Capsimax powder combines niacin, piperine, and capsicum. This compound trifecta works to make a very potent and effective fat-burning product, mainly working to improve one's thermogenic weight loss effects
Nopal: An ingredient that contains high amounts of fiber. This ensures that you feel fuller for longer, reducing one's appetite between meals. It also reduces the amount of fat that is stored in the body and includes an amino acid that aids in energy production
L-Carnitine Fumarate: An amino acid that works by converting stored body fat into energy
Pros
Only Includes Natural Ingredients, Meaning No Harmful Side Effects
Is Entirely Backed And Approved By The FDA
Uses Proven Ingredients With Confirmed And Verified Results
Cons
Does Include Caffeine, Which May Not Be Ideal For Some
---
Hunter Burn
Best For Men Over 40
We mentioned Hunter Burn on this list already, but it's such a great fat-burning option that we had to include it twice. Not only is Hunter Burn an excellent and high-end option for anyone looking for quality, GMO-free ingredients. It's also an excellent option for men in their 40s that need that extra bit of "oomph" to keep their weight in a good place.
As mentioned before, this thermogenic fat burner doesn't cut corners when it comes to its ingredients. Rather, the exact opposite. Not only are all of their ingredients some of the highest quality, but also some of the largest quantities. This is particularly important for adults and individuals over 40 years old. This high intake ensures that they will get the most benefit from each dose, something almost all other options don't offer.
Pros
A Much Bigger Formula Dose Compared To All Others
All Ingredients Are Very High Quality
Works Well To Burn Fat, Increase & Improve Muscles, And Unlock More Energy
Cons
Is Still A Pricey Option In Exchange For All That Quality
May Not Be Entirely Popular Among Those That Don't Like Taking A Lot Of Pills
---
Related: The 15 Best Fat Burners for Women
Lean by Transparent Labs
Best Fat Burning Pre-Workout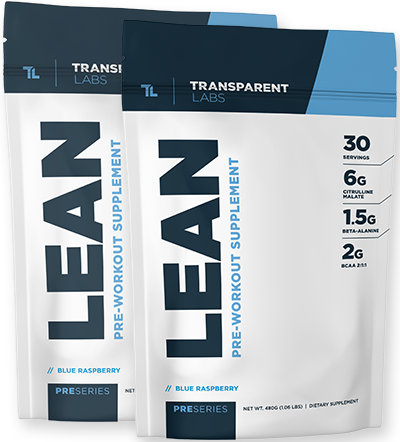 Suppose you are someone looking to consolidate your supplements. In that case, you may want to consider replacing your pre-workout supplement with a multi-faceted fat-burning pre-workout supplement.
This is where Transparent Labs' Lean Pre-Workout Supplement comes in.
While not technically given the term "fat burner", Transparent Labs' Lean supplement offers all of the incredible fat-burning qualities that one would otherwise expect. Not only does it contain your typical, expected pre-workout ingredients, such as betaine, BCAAs, citrulline malate, and beta-alanine, but it also includes ingredients like l-carnitine, which has been shown to turn fat into energy.
As with the rest of their products, Transparent Labs' Lean does not include any genetically modified organisms (GMOs) and is completely gluten, coloring, and preservative-free. It also contains no artificial sweeteners and is excellent for people looking for a clean workout supplement that doesn't have a lot of fillers.
Lean comes in six different flavors and is a powder supplement. While this makes it highly convenient as a replacement for your current pre-workout supplement, the fact that it is in a powdered form does make it less convenient than the more "official" fat-burning supplement options.
Pros
Is A Great Alternative For People That Workout Or Already Take A Pre-Workout Supplement

Does Not Contain Any Artificial Sweeteners, Preservatives, Or Colorings

Includes Fat Burning Qualities In Addition To The Expected Pre-Workout Supplements
Cons
Is In A Powdered Form, Making It Less Convenient Compared To Other Weight Loss Supplements
---
C4 Ultimate Shred
Best For Bodybuilders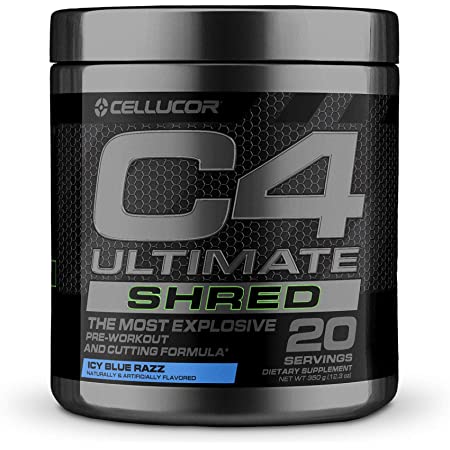 C4 Ultimate Shred acts as another member of the well-known C4 Cellucor pre-workout supplement. Largely considered by many to be one of the grandfather workout supplements, members of the C4 supplement series have always had a special place in the hearts of many bodybuilders and workout enthusiasts. Thankfully, while there are a ton of other stellar products available, both for working out and for burning fat, the C4 Ultimate Shred does more than its fair share to remain a viable and competitive option.
In terms of ingredients, the C4 Ultimate Shred uses a proprietary blend of ingredients known as 'C4 Ultimate Shred & Thermogenic Matrix'. This blend includes ingredients like Theacrine and Rauwolfia Vomitoria Extract. Included, there are also ingredients like Citrulline Malate, Beta-Alanine, Taurine, and Black Pepper Extract, just to name a few.
Ultimately, you can expect to gain an increase in focus, energy, strength, and endurance. You'll also greatly improve weight loss and fat burning processes while also getting a stellar muscle-pumping workout.
Pros
Reasonably Affordable Price-Wise
Offers A Ton Of Energy For Working Out
Increased Focus
A Great Option For Those In The Gym
Cons
Does Have Some Caffeine And Other Stimulants Which Others May Not Be A Fan Of
Includes A Proprietary Blend With Unknown Ingredient Variables
Has Led To Some Minor Side Effects
---
PhenGold
Best For Belly Fat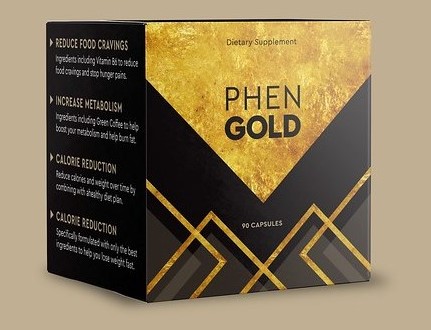 Last on our list (but certainly not least) is PhenGold. This incredibly impressive fat-burning supplement includes a proprietary blend known as Capsimax.
This blend is known to include caffeine, niacin, and black pepper. This works to improve the aforementioned thermogenesis and what's known as chromium picolinate.
Thermogenesis has been talked about for a while so far and is shown to increase one's caloric burning through an increase in the body's temperature. Meanwhile, chromium picolinate has been shown to ease one's anxiety while decreasing overall appetite.
PhenGold is also shown to include other ingredients like tyrosine, which has been shown to help a person focus and become more productive. Not only that, but PhenGold is entirely 100% GMO-free, lactose-free, and soy-free. It is entirely vegan and presents all of its ingredients.
The only setback with this supplement is that it is a fair bit more expensive than others on this list because of its incredible quality.
Pros
Completely Vegan And Natural

Is GMO, Lactose, And Soy-Free

Contains A Plethora Of High-Quality Materials To Boost Fat Burning & Improve One's Mood And Focus
Cons
Does Contain Caffeine, Making It Not Great For Everyone

Is More Expensive Than Others On This List
---
Related: The Best Fat Burners WITHOUT Caffeine
Related: The 7 Best Fat Burners for Athletes
How We Ranked The Best Fat Burners?
When it comes to reviewing men's fat burning pills, there are a few things to look at when deciding if a supplement is any good. This is what we look for:
Ingredients – The ingredients are the most important thing to look for in a good fat burner supplement. If the ingredients are terrible, it doesn't matter who makes it or how they market it. Believe it or not, there are even some companies that will purposely put out garbage supplements with next to no active ingredients in them just to make more significant profits. This is why you always need to make sure the ingredients are solid and in good doses, or you could get ripped off.
Dosing – Dosing is also essential. Sometimes a company will use great ingredients, but they are all in minimal doses that aren't big enough to be effective. Or they just have you taking the supplement once a day when it should really be 2 or 3 times a day for it to work effectively.
Reputation – Company reputation isn't the most important, but sometimes it can be significant. If the company has a bad reputation, you can be a bit more skeptical of any of their products and look them over. Of course, there are times when good companies make bad products or when companies you have never even heard of make good products. Reputation isn't the most important, but it is important.
Price – Price is another significant factor. Fat burner supplement pricing can vary greatly and the most expensive one is not always the best. Another thing to look for with the price is how many doses you get. Some companies will sell their product very cheap, but it only has enough doses to last a week. They do this to make their product seem less expensive when it really isn't.
Caffeine content – Another thing to consider when choosing a weight loss supplement can be the caffeine content which we have already discussed many times in this article. Caffeine doses in fat burners can vary greatly, and if you are sensitive to caffeine, you can be in for a real surprise if you get a fat burner supplement with a larger dose. Some caffeine is ok, but we like to see the products at 150 mg per dose or lower.
Convenience – What good is finding the right supplement if you can't get your hands on it? Some of these supplements are available in stores like Walmart of GNC, and some of them are only available online. Some companies out there also have bad reputations regarding shipping and money-back guarantees, so we also consider that.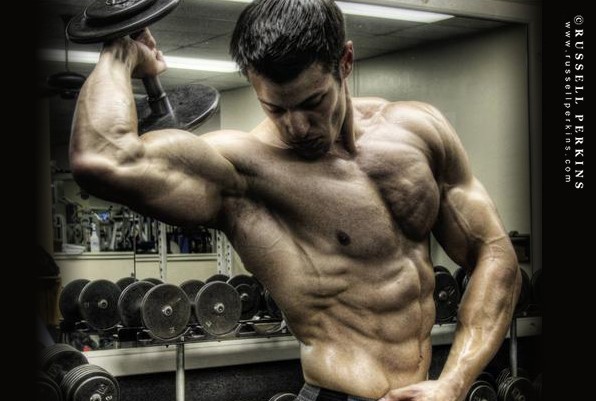 What Are Fat Burners?
A fat burner (as the name implies) works by helping the person burn excess stored fat in the body.
This is done through several factors, though the most talked about methods include increasing one's metabolism while decreasing their fat absorption.
These supplements also work by increasing one's active energy as well as fat oxidation while exercising.
What to Look For in a Good Fat Burner?
Every supplement company seems to have a fat burner. Some have two or three, all claiming to do the same thing – get you ripped in no time.
Try looking past the hyped-up claims and drill straight down to the ingredients – that's what's going to do the job for you.
We've looked at tons of studies and found that the most effective and safe ingredients available are the natural ones:
Caffeine – Boosts energy to be more active and burn more calories and lose weight.
Green Tea Extract – This ingredient has many benefits in the body, including fat burning. This study shows that green tea increases the rate that the body breaks down fat and increases glucose utilization.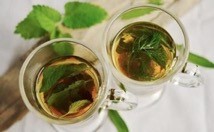 Chilli peppers – This is a very common ingredient in many natural fat burners. Cayenne peppers contain capsaicinoids that promote weight loss through increased metabolism. This study found that these pepper also reduce appetite.
B Vitamins – This critical vitamin is helpful when it comes to boosting metabolism and helps convert food into energy.
Glucomannan – This fiber from the konjac plant expands in the stomach and makes you feel fuller for longer, so you eat less and have fewer cravings. This ingredient is another favorite among many of the best natural fat burners.
Green coffee extract – This extract is one of the best fat-burning ingredients. It comes from unroasted coffee beans, which are rich in Chlorogenic Acid. In this study, Chlorogenic-Acid was able to inhibit fat absorption and increase fat metabolism in the liver.
Forskolin – This ingredient has been shown to increase the release of fatty acids, and this study showed forskolin was able to decrease fat and increase lean body mass in obese people.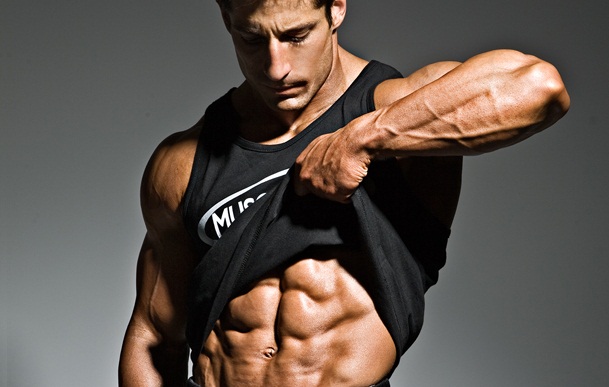 Ingredients to Avoid
Fat burner supplements have a bit of a bad rep. Many men avoid them because they think they're dangerous or will give them lots of unwanted side effects. This is true with some of them.
In the past, companies have used unsafe ingredients in high amounts. They can raise the heart rate too much, give you headaches, jitters etc. We advise avoiding the following ingredients:
Phentermine
Ephedra
2,4-Dinitrophenol / DNP
1,3 dimethylamylamine / DMAA
Yohimbine and Bitter orange / Synephrine are other ingredients to be careful of, they can be ok in small amounts, but you should be aware.
We recommend staying away from fat burners if you have any heart, liver, kidney problems, or serious medical conditions. Always consult your doctor if you are unsure.
Avoid Proprietary Blends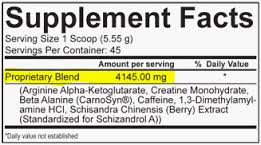 Generally, we recommend staying away from supplements that hide their formula in a proprietary blend. This is even more important with a supplement that contains stimulants. You need to know how much you will be taking each day. A proprietary blend is where they mix all the ingredients together in what they call a blend" and only tell you how big the entire blend is. Therefore, you cannot figure out how much of each ingredient is in the blend.
This is not good if you want to avoid side effects from specific doses of ingredients. It's also not being very transparent by the manufacturer.
Some manufacturers may do this to hide their formula from competitors, but we think you should avoid it if you can.
Do Fat Burners Work?
However, while fat burner supplements sound great in theory, the truth is that there are a lot of scammers out there with a lot of great promises for a lot of junk.
Since many of the ingredients on these lists are not regulated by the Food and Drug Administration (FDA) before hitting the market, it is easy to come across a brand looking to make a quick buck off of people's desperation. In these cases, a fat burner can not only not be effective, but may even become dangerous.
The good news is that, despite this sobering fact, it is not the last word there is to say on fat-burning supplements. If you are a man, there are many high-quality, legit fat-burning supplements on the market today that do their job and can greatly improve your physical health.
Frequently Asked Questions:
When should you take a fat burner?
If your fat burner contains caffeine, you should take it earlier in the day so it doesn't keep you up at night. If you take a fat burner supplement that doesn't contain caffeine, you can take it any time. Be sure to read the directions of your fat burner to get specific recommendations for when to take it for the best results.
Do fat-burning supplements cause anxiety?
They can if they have a hefty dose of caffeine, bitter orange extract, or other stimulants. Some fat-burning supplements use a lot of stimulants, so you want to check the label to make sure it isn't too much for you.
Fat Burners vs protein powder, which is better for weight loss?
Fat burners are the easy winner here. Protein powder doesn't do anything at all for weight loss.
What is the best fat burner at GNC?
The best fat burner at GNC would be C4 Ripped. It's not the strongest fat burner, but if you must buy from GNC, it could provide you with some fat loss.
What is the best natural fat burner for men?
Instant knockout Cut is the best natural fat burner for men at the moment. New products are coming out every day, though, so something else will take the title of best male fat burner before long.
Wrapping things up
Do you want to know the best way to burn fat? It's not a secret – it's diet and exercise. But when it comes to burning fat, there are some supplements that can help speed up the process. These are the best fat burner supplements for men on the market today. If you're looking for an edge in your weight loss journey, consider adding one or more of these supplements to your routine.
References:
Nobre, A.C. et al. L-theanine, a natural constituent in tea, and its effect on mental state. Asia Pac J Clin Nutr. 2008;17 Suppl 1:167-8.
https://www.ncbi.nlm.nih.gov/pubmed/20089791
https://www.purdue.edu/newsroom/research/2011/110425MattesPepper.html
https://www.ncbi.nlm.nih.gov/pubmed/16545124
https://www.ncbi.nlm.nih.gov/pubmed/16129715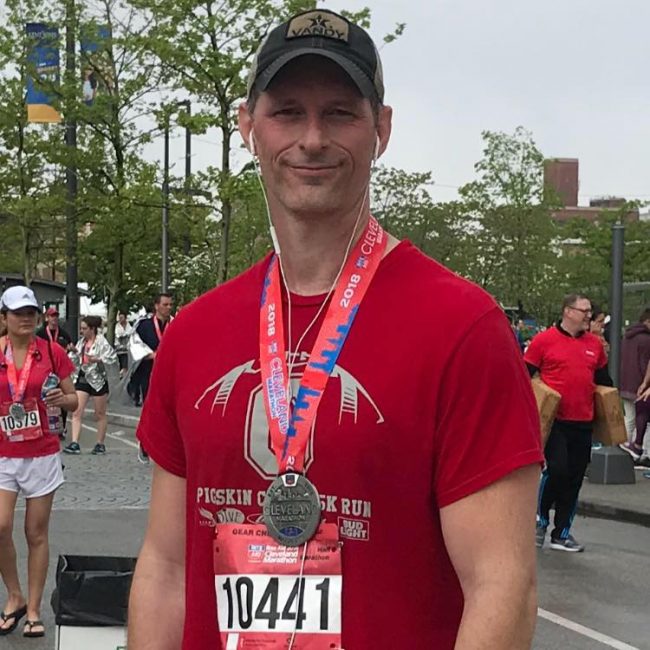 Ryan is a former college wrestler and lifelong fitness fanatic. He has run half marathons, done mud runs, placed in body transformation contests, coached wrestling and now coaches girls soccer. Not to mention he has also tried literally hundreds of supplements over the years and has a vast and thorough supplement knowledge. He has written for Muscle & Strength, Testosterone Junkie, The Sport Review and other publications. He is also the editor in chief of this website. Feel free connect with him on his LinkedIn page below.