(Last Updated On: May 18, 2021)
We're always on the lookout for the best fat burners for women. In this review of Powher – a new fat burner from UK supplement specialists Ultimate Life – we'll run through the formula, the mission statement, and the benefits of this new product.
Powher Fat Burner Review – The Female Fat Burner
Powher has been designed to fire up your exercise and weight loss with all-natural ingredients that work. Its formula complements female physiology and will help women smash their goals.
Ultimate Life are well known for their high-quality gym products made with the female lifting community in mind, and the Powher range offers holistic help: pre-workout, fat burner, and sleep recovery supplements are available.
This review focuses on the female fat burner from Powher.
Official website: powherofficial.com
How Powher works – benefits of this fat burner
The key mechanism Powher uses to help you burn fat is appetite suppression, and this is backed up by other ingredients that will plug deficiencies in your dietary intake, boost your energy, and contribute to a healthy metabolism.
Let's break those down quickly:
Appetite suppression will reduce the amount of food you eat, and the number of calories you consume. Women are prone to more – and stronger – food cravings than men, so any help reducing these goes a long way toward weight loss. 
Women are also more prone to vitamin and mineral deficiencies, with iron and magnesium being especially likely. 
Boosted energy is great for fueling workouts, and you can expect improved cardio output. Powher contains more natural stimulants than other female fat burners for those of you who like a stimulant hit, however, there are still less than in male counterparts. 
A healthy metabolism helps your body break down, store, and use fats and nutrients. Powher contributes to energy-yielding metabolism and macronutrient metabolism, keeping them both healthy.
The Powher formula contains seven premium ingredients, each with impressive and proven credentials. There are also ingredients to a support normal metabolism and thyroid function, whilst natural caffeine has been included to boost your endurance capacity.
As with any fat burning supplement, Powher works best when taken alongside a healthy diet with a safe caloric deficit and a regular exercise regime.
This product will help you burn fat and achieve a lean physique: there's no ingredients that will build bulk, so don't worry about that.
Related: 15 Best Fat Burners for Women Reviewed
Who is the Powher fat burner for?
The target audience of this supplement is women who want to lose weight and get a more toned physique. As we said earlier: the formula is designed for active women who want to see faster results than they are getting from their diet alone.
If you want to accelerate weight loss results from eating healthy and exercising well, then the Powher fat burner will be perfect for your needs.
To get the most from Powher – or any supplement – you also need to know that there is no magic weight loss pill. There is not a product on the market that will burn fat without healthy food and exercise being part of the package.
If you agree with that statement, then you're ready to benefit from the Powher fat burner.
What ingredients are in the Powher fat burner?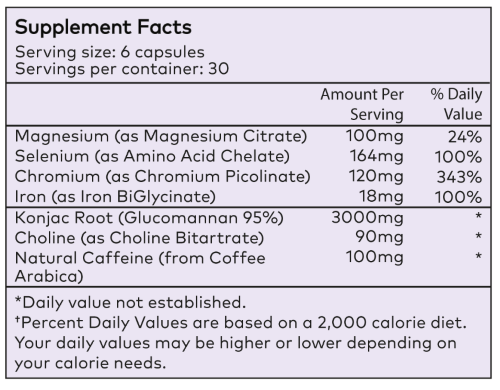 There are seven premium ingredients, each included to perform a slightly different function.
The flagship ingredient is glucomannan, a natural extract from the root of the konjac plant. This is backed up by the other ingredients, and all have their part to play in helping you to achieve your weight loss goals.
Here's the ingredients list along with quantities, fully transparent and the same as you'll find on the Powher packaging:
Now let's drill down into where each ingredient comes from, and how it works. We'll start with glucomannan.
Glucomannan – as konjac root
This is a naturally occurring soluble fiber that absorbs water and expands. When this happens in your stomach, the expansion reduces the amount of food you'll need to eat to feel full.
Appetite suppression helps with weight loss by lowering the number of calories you absorb from food.
Powher contains 3g per daily dose, which is the amount identified by health safety authorities as most effective for safe weight loss. This is more than we've seen in most other supplements, and it's good to see a product that uses a dose that's backed up by scientific research.
Natural caffeine
Everyone knows that caffeine gives you an energy boost: it's why coffee is one of the most popular drinks in the world.
In a weight loss context though, caffeine is incredibly helpful. It increases your workout capacity, with studies showing that people who've taken caffeine can work out harder and for longer than people who haven't.
Powher contains 100mg of caffeine per daily serving – enough to be effective, but not enough to cause jitters. The perfect balance, designed to give you a stimulant hit without being overpowering.
Chromium
This mineral contributes to normal macronutrient metabolism, meaning your body can get the most from the macronutrients in your diet. This includes everything from proteins to carbs, to vitamins and minerals.
Making sure your body can break down, store, and use these nutrients is an important part of healthy body function.
Choline
This mineral helps with lipid metabolism, which refers specifically to the storage and usage of fats as fuel. When your lipid metabolism is working properly, your body is able to use the energy stored in fatty acids to power itself: the more fat that is burned in this way, the less that is stored around your body.
Selenium
This mineral contributes to healthy thyroid function, and the thyroid is the gland that oversees your body's metabolism. By ensuring you get the selenium you need, you are helping your body to regulate all types of metabolism effectively.
This means that selenium will help to maximize the impact of chromium and choline.
Magnesium
Women are more likely than men to be deficient in this vital nutrient, which is why Powher have included it in their ingredients list.
Being deficient in magnesium can cause tiredness and fatigue, neither of which are conducive to a lifestyle involving regular exercise.
Iron
Another mineral that women are more likely to be deficient in, and another area covered by the Powher formula.
Iron deficiency is linked to anemia, which causes lethargy and low energy. Supplementing your iron intake is a great way to avoid this.
Because iron is used to transport oxygen around the bloodstream, it is vital for ensuring you have enough energy to fuel your workouts.
Other things we like about the ingredients list
All the ingredients we've just covered are great for weight loss. There are some other things we like about Powher's formula:
It contains the optimal dose of natural caffeine. Enough to provide an energy boost but without giving you the jitters.
The doses work. Some supplements include such negligible amounts of their ingredients that it's debatable whether they have any effect at all.
It's made in an FDA approved facility. This means you're in safe hands.
There is no reliance on fad ingredients. Everything in this list is here for a reason, and it shows.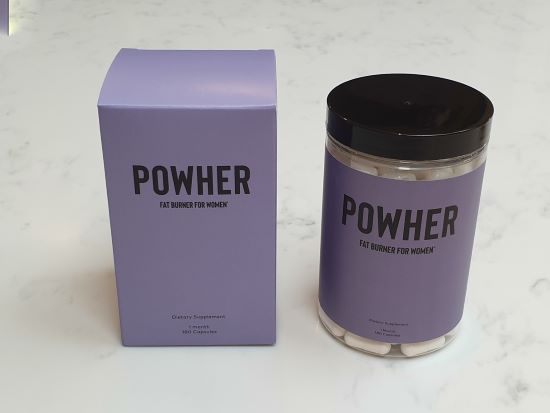 Is Powher effective?
It's a new product so there are fewer reviews to draw on than some others, but from what we've seen so far, the answer is "yes".
The science behind Powher is sound: scientific studies have been referred to throughout the whole ingredient list, with ingredients, combinations, and dosages all being backed up by the literature.
In a marketplace with hundreds or even thousands of supplements to choose from, this diligence and scientific backing is important.
A focus on appetite suppression sets you up for some serious results, and having other ingredients that help with energy levels, maintenance of healthy metabolism, and avoidance of deficiencies means Powher cut should have you covered from every angle.
When taken as directed – two capsules three times a day, with a glass of water before a meal – Powher will lead to more weight loss results than you would see through diet and exercise alone.
What's the daily dosage?
We touched on it briefly just now, but we'll go slightly deeper now.
Each bottle of Powher contains enough capsules for a month: that's a whopping 180 capsules. Way more than we see in most supplements, and very generous.
The daily dosage is six capsules, and you take two before each meal: breakfast, lunch, and dinner. Each serving should be washed down with a glass of water – at least 250ml – to give the glucomannan the best chance of reaching the stomach and working as intended.
Because of the caffeine, it's not recommended to take Powher too late in the day, so if you're someone who eats dinner super late, it may be worth eating a bit earlier.
Powher fat burner FAQs
Choosing the right supplement is about getting all the knowledge you need to make an informed decision. This section covers some other questions we hear often about fat burner supplements, with answers specific to Powher.
How long will Powher take to work?
Because Powher is taken alongside diet and exercise, it will enhance the results you see from those things. This means the answer is the same amount as you'd normally expect from weight loss: it depends on your physique, your target weight, and how big your caloric deficit is.
Can I use Powher if I'm not into lifting?
Yes. Although it's built with the female lifting community in mind, the ingredients are safe and effective for people doing other types of exercise.
What happens if a man takes Powher?
There's nothing in the ingredients list that isn't safe for men, it's just that the formula is based around female physiological needs. A man won't suffer any ill effects from taking this supplement, but they may prefer a product with more stimulants.
Are there any side effects?
When taken as directed, Powher does not use high enough quantities of any ingredient to trigger negative side effects. This is true across the Powher range: you can take their pre-workout, fat burner, and sleep recovery supplements as directed without any negative effects.
It is important to take this supplement with a large glass of water (250ml) to ensure the glucomannan is ingested properly.
If you are concerned about taking Powher with other supplements, it's worth talking to a doctor or other medical professional about whether there are any potential clashes.
How much does Powher cost?
You'll pay $69 for one box – a month's supply. Two boxes is $138.
After that, you can enjoy multi-box discounts. The Ultimate Powher pack is $199 and contains four month's supply.
You get free UK or US shipping with two boxes, or free worldwide shipping above that.
This price tag is toward the premium end of the spectrum, but we would say that the product represents great value.
Can I get a refund if I'm not happy?
Yes. If you aren't happy with Powher after taking as directed for 90 days, you can enjoy a money-back guarantee.
A summary of Powher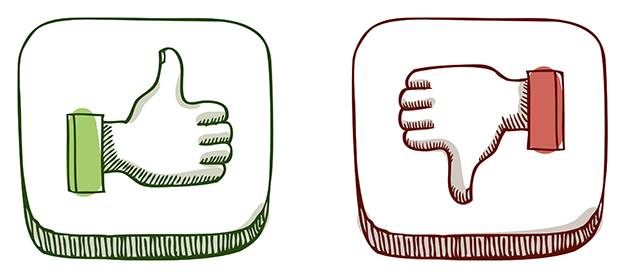 Pros:
Designed especially for women, with ingredients and doses to maximize weight loss for females.
Very strong attention to detail: each ingredient is proven to work according to cutting edge research.
Contains the optimum amount of glucomannan for effective appetite suppression.
Other ingredients will provide an energy boost, and help maintain good metabolism.
Includes vitamins and minerals to help plug deficiencies in your diet
Can be stacked with other supplements from the same range.
Great value and generous multi-box discounts.
Money-back guarantee if you aren't satisfied.
Cons:
Can only be bought from the official Powher website.
Premium price tag is more expensive than some other supplements.
A recap of the review
There you have it: everything you need to know about Powher's female fat burner.
This is a solid newcomer to the market, boasting a formula that works. Alongside a diet with a healthy caloric deficit and regular exercise, Powher will enhance your weight loss.
You'll enjoy improved cardio output and an energy boost while feeling the need to eat less. Your risk of mineral deficiencies will be reduced, too.
In a saturated marketplace, Powher looks set to deliver more than many of its predecessors. And who are we to argue?
Official website: powherofficial.com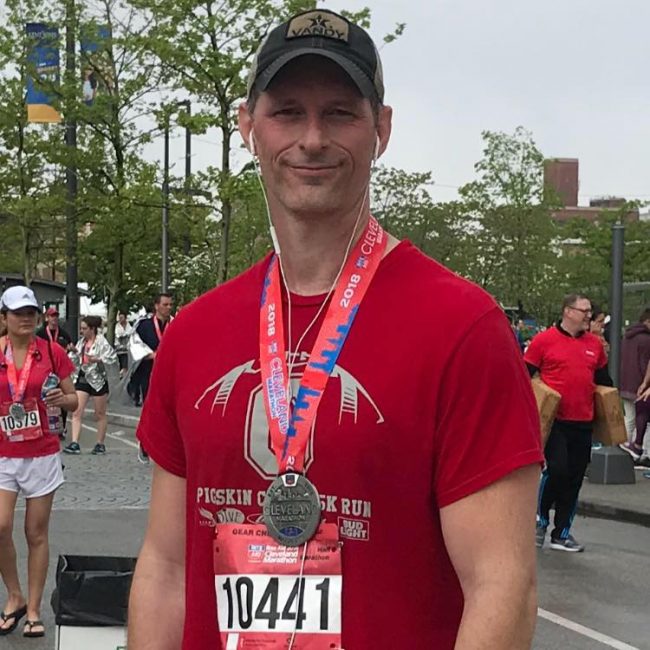 Ryan is a former college wrestler and lifelong fitness fanatic. He has run half marathons, done mud runs, placed in body transformation contests, coached wrestling and now coaches girls soccer. Not to mention he has also tried literally hundreds of supplements over the years and has a vast and thorough supplement knowledge. He has written for Muscle & Strength, Testosterone Junkie, The Sport Review and other publications. He is also the editor in chief of this website. Feel free connect with him on his LinkedIn page below.