(Last Updated On: September 27, 2019)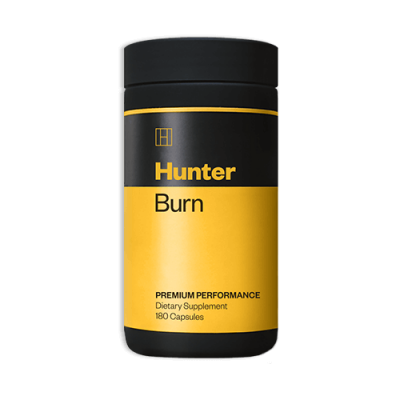 The supplement industry is awash with 'miracle' diet pills and fat burners – so it's normal to approach any new product with some skepticism.
But the existing reviews and customer testimonials all strongly suggest Hunter Burn really is a new type of product.
As you get older, your metabolism slows down, and you may find you're piling on the pounds. But with the right nutrients, it doesn't have to be this way. Let's see whether Hunter Burn lives up to its promise…
Related: Best Fat Burning Supplements For Men
What is Hunter Burn?
Hunter Burn is a "premium" fat burner from the Hunter brand. It runs with the tagline "Burn fat. Beat hunger. Build muscle".
Perhaps the major issue with many fat burners is that they help lose weight while also robbing you of your existing muscle.
And this is an issue Hunter Burn vows to fix…
Who is Hunter Burn for?
Whereas most fat burners focus on the fitness market, Hunter Burn is designed for men who want to lose weight in order to "live a longer… more successful life" and "command more respect".
In other words, it's for men who feel they don't look or as good as they used to.
As premium product ($75 per bottle), Hunter Test is for men who don't want to take the risk with a lower-quality product who are willing to pay a higher price for real results.
And who can blame them? After all, so many products are overloaded with stimulants and other harmful ingredients. By contrast, Hunter Burn uses one of the cleanest fat-burning formulas we've seen.
Hunter Burn Ingredients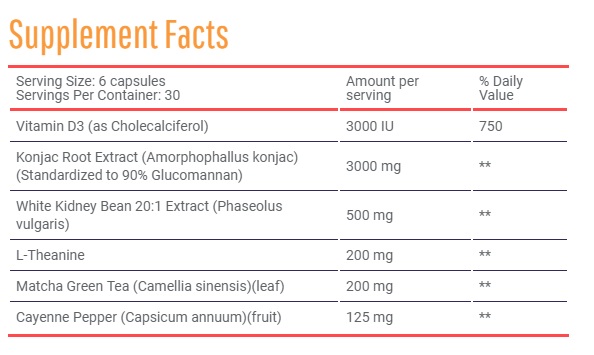 Hunter Burn contains just 6 ingredients – all of which are well-studied, safe and powerful.
Rather than simply helping you lose weight or cut fat, this high-grade fat burner offers a more holistic support system featuring metabolic boosters, appetite suppressants, carb blockers and mild energy boosters.
What's more, it uses higher-quality forms of key nutrients – even the dosages are an accurate reflection of the latest research…
Vitamin D3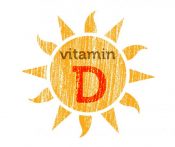 We haven't really seen Vitamin D3 in many fat burners before – it's more common to find it in testosterone boosters.
This could be an ingenious move on the part of the guys behind Hunter Test. Why? Because the steroid hormone is shown to help users gain and maintain muscle mass, as well as cut fat (when combined with exercise).
As this fat burner promises to help you "trim the waistline, not the muscle", the use of Vitamin D3 seems an obvious choice – and it's surprising not many other brands have thought of using it in their fat burners.
Konjac Root Extract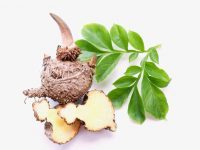 Also known as Glucomannan, Konjac Root Extract is one of the few appetite suppressants to gain recognition from the Food and Drug Administration (FDA).
Konjac Root is a completely natural, soluble dietary fiber. Its ability to absorb water allows it to turn into a gel which expands in your stomach and promotes satiety (fullness).
The fiber is also a prebiotic which feeds the 'good' bacteria in your intestines for bet gut health and improved cholesterol levels – all of which can further promote weight loss.
White Kidney Bean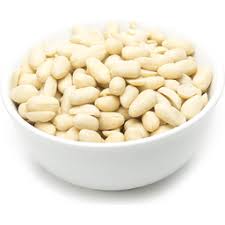 The Hunter website describes White Kidney Bean as a "carb blocker", but it's more accurate to describe this ingredient as a starch blocker.
It is said to work by inhibiting the amylase enzyme which turns into sugar readily absorbed by the body. This stops you putting on weight when your diet derails and you eat too many fries or other unhealthy treats.
White Kidney Bean's status as a carb blocker may come its ability to prevent your body from converting complex carbs into simple carbs. This then allows those foods to pass through your system without being stored as fat.
L-Theanine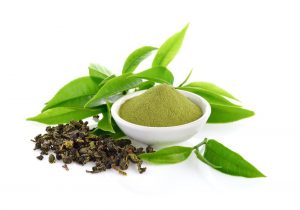 L-Theanine is an amino acid commonly found in Green Tea. L-Theanine is shown to promote weight gain and fat accumulation.
It's not known for sure how it achieves this, but experts believe that L-Theanine's calming properties help keep users calmer and happier, which in turn means they're less likely to comfort eat.
L-Theanine is also known to induce a calm alertness – giving users on a diet a much-needed boost – all without any risk of energy crashes or anxiety.
Match Green Tea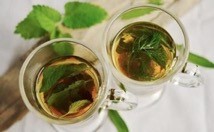 Green Tea contains catechins – the active ingredients which have been shown to increase fat oxidation and decrease fat mass. Catechins may also boost your metabolic rate to ensure you burn more calories and store less energy as fat.
For these reasons, Green Tea is a staple of all the best fat burners on the market.
But Hunter Burn doesn't just use any old Green Tea. This is Matcha, a form of the nutrient said to contain 137 times more ECGC (the king catechin) than more common types of Green Tea – which makes it a much more potent metabolism booster and fat burner.
Cayenne Pepper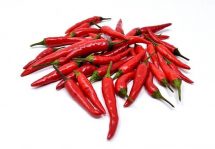 A potent thermogenic, Cayenne Pepper is crammed full of capsaicin – a compound which lends the fruit its surprisingly mild aroma, spicy taste and metabolism-boosting power.
125mg may not sound like much, but it's enough Cayenne Pepper to initiate a full-body burn that gets to work on your fat cells around the clock.
It works by raising your body temperature, which then means you have to burn more calories to return to normal.
How to Take Hunter Burn
Each bottle of Hunter Burn comes with 180 capsules – that's 60 more than the standard 120 (a month's supply).
According to the directions for use, you should swallow 2 capsules with a large glass of water, three times per day.
For best results, take daily and consistently for at least 3 months. This works well as the manufacturer offers generous discounts when you buy 3 or more bottles.
Does it Cause Side Effects?
Hunter Burn uses a safe, natural formula – which means you shouldn't experience any adverse side effects (unless you have allergies).
The fat burner isn't loaded with stimulants either, so it won't make you jittery or cause energy crashes.
Hunter Burn Pricing
As Hunter Burn is only available through its official website, its price is set at $75 per bottle + shipping.
When you buy 2 bottles, you get free shipping to the USA or UK. And when you buy 3 bottles, you also receive one bottle free (which amounts to 33% extra), as well as free shipping.
Does Hunter Burn Really Work?
Absolutely! Having read early reviews of this product, we had big expectations – and we weren't disappointed.
The Hunter website refers to Hunter Burn as the "smarter fat burner" – and it isn't wrong. Everything from its ingredients, to the dosages and serving sizes are designed to give you real results. While the marketing for both brand and product are slick, this really is a premium product in every respect.
Evidence of Expertise
The product's principle promise is to help you cut fat without losing muscle. With this in mind, the use of Vitamin D3 really highlights how the people behind the product really know what they're doing. Why?
Because D3 is known for its ability to help users build/maintain lean mass and lose weight. The dosage of 5000 IU is also based on science – this is the exact amount recommended by the Vitamin D Council.
In fact, Hunter Burn addresses all possible issues that may occur when you take steps to lose weight. For example, Konjac Root is on hand to help you beat the temptation to reach for the cookie jar. Meanwhile, White Kidney Bean stops you storing carbs as fat when you do give into temptation.
Pros and Cons of Hunter Burn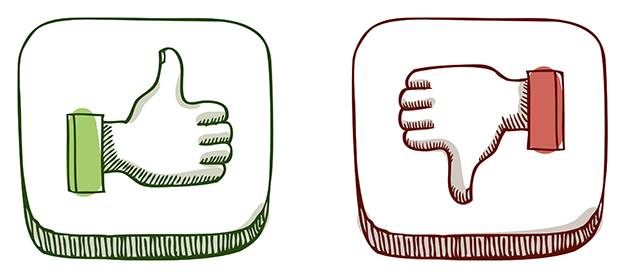 Hunter Burn Pros:
Science-backed fat-burning formula
100% natural, high-grade ingredients
Smooth energy boost – no energy crashes
Optimal doses
Multi-faceted fat-burning support
Transparent formula (no proprietary blends)
Hunter Burn Cons:
Only available from the official website
Not vegetarian (gelatin capsules)
Premium price
Conclusion
Many fat burners claim to be "revolutionary" and "innovative". But Hunter Burn genuinely is a new kind of fat burner – one that delivers on every level and really is based on science.
The likes of Green Tea and Cayenne Pepper are staples of any high-quality fat burner. But this product ups the ante by using Matcha Green Tea – which is at least 3 times stronger than the forms you'll find in run-of-the-mill rivals. The result? Better, faster results.
But the formula offers more than just the ability to burn fat – it also includes an FDA-recognized appetite suppressant (Konjac Root), a carb/starch blocker (White Kidney Bean) and a mild energy booster known for its ability to induce a "calm alertness" (L-Theanine).
Sure – this is a premium product with a higher price to match. But while $75 makes Hunter Burn more expensive than other fat burners, we say the results are well worth the extra cost.
To buy Hunter Burn, go to Hunterlife.com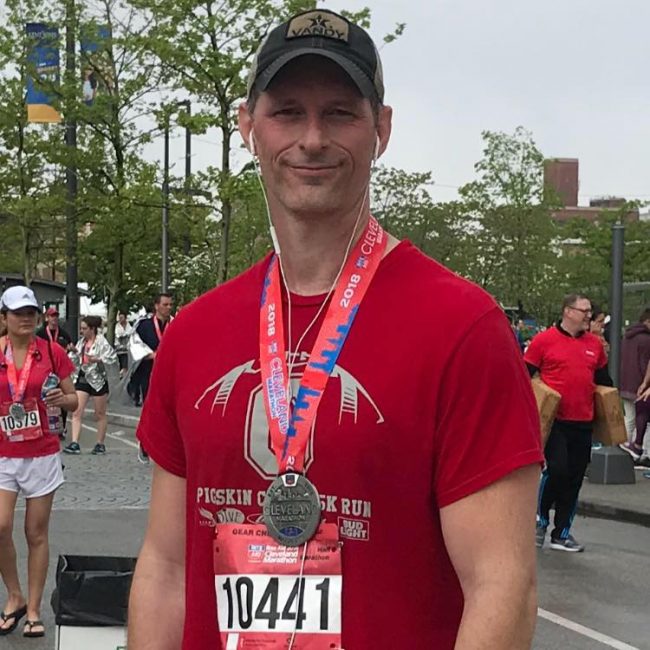 Ryan is a former college wrestler and lifelong fitness fanatic. He has run half marathons, done mud runs, placed in body transformation contests, coached wrestling and now coaches girls soccer. Not to mention he has also tried literally hundreds of supplements over the years and has a vast and thorough supplement knowledge. He has written for Muscle & Strength, Testosterone Junkie, The Sport Review and other publications. He is also the editor in chief of this website. Feel free connect with him on his LinkedIn page below.