(Last Updated On: November 10, 2019)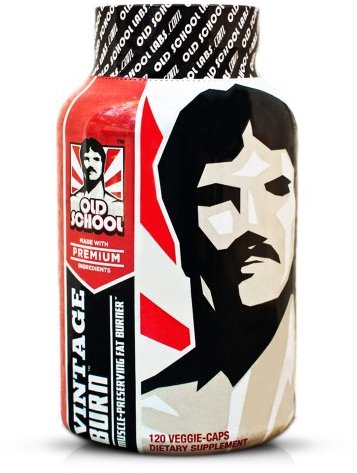 So, you are wondering is Vintage Burn is really any good.
Could it really be that great? Or is it just all marketing to people who are trying to avoid the over muscle and bulky bodies of today and think may these products will give them one of those great physiques from the '70s before all the bodybuilders were so gargantuan.
It's a pretty smart marketing idea actually, but do their supplements actually work?
That is what we are going to find out today in this Vintage Burn review.
What is Vintage Burn by Old School Labs?
Vintage burn is a thermogenic fat burner made by Old School Labs. Thermogenic means it raises your body temperature, this causes your body to increase its metabolism and burn more calories. This supplement has been out for a few years and is pretty popular especially on Amazon.
It is made in an FDA inspected facility and ships free with a money-back guarantee. But does it actually work or is it just great marketing? We are about to find out.
Who is Vintage Burn For?
Vintage Burn is a fat burner that is marketed to both men and women. It is not available in stores as of yet and is mainly available on Amazon as well as the company website. It is meant to increase your metabolism so you burn fat and also boost your focus and mood. On top of that, they say this product will help you preserve that hard-earned muscle while burning fat. This product is also made in the USA and they offer discounts to members of the military and students as well. Sounds great, let's find out what it is made of and if it actually works
Ingredients in Vintage Burn by Old School Labs

Vintage burn uses 9 active ingredients, these ingredients are:
Green Tea Extract
This is an effective ingredient that, as the name implies, is extracted from green tea. This ingredient actually has a long list of benefits, one of which is burning fat.
The reason green tea is such an effective fat burner is that it contains EGCG which is a powerful antioxidant that is known to boost your metabolism. This study shows that green tea reduced fat synthesis stimulated the breakdown of fat, and increased the utilization of glucose.
Unfortunately, the 330 mg dosing on this ingredient is a bit lower than we would like to see, it should be bumped up to about 500 mg.
Green Coffee Bean Extract
Next up we have green coffee bean extract. This is another extract that comes from unroasted coffee beans. This extract is high in Chlorogenic Acid. It is this Chlorogenic Acid. This is important because  Chlorogenic Acid has been shown to be possibly effective in the "inhibition of fat absorption and activation of fat metabolism in the liver"
This product has a pretty good dose at 270 mg.
Raspberry Ketones
This ingredient is ketones that have been extracted from raspberries, this has become a popular ingredient in recent years. This study shows the ability of these raspberry ketones to metabolize fat and lessen fat accumulation.
Olive Leaf Extract
This ingredient comes from the leaves of the olive tree. This extract has antioxidant and anti-inflammatory properties. This ingredient has also been shown to fight obesity in studies done on mice. It has not yet been shown to do the same in humans.
Caffeine
Next up we have caffeine. As most of you know caffeine can give you increased energy and so you do more and burn more calories. This study here shows caffeine can raise your caloric burn by as much as 150 kcal per day.
Bacopa Leaf Extract
Bacopa leaf extract that may have antioxidant properties and may help increase communication between chemicals involved in cognition, learning, and memory. It has no effect on fat burning.
Garcinia Fruit Powder
This ingredient reduces your body's formation and storage of new fat cells and promotes thorough fat burning. It also helps curb your appetite for carbohydrates.
Chrysin
This ingredient is a flavone found in honey. Chrysin is said to increase testosterone and the manufacturer says it will help you maintain muscle while you burn fat.
Forskolin Extract
Forskolin is a newer ingredient that many manufacturers are using that shows a lot of promise.  This study found forskolin decreases fat and increases muscle mass in obese men when compared to a placebo. There is also this 12-week study that showed forskolin to be effective at lowering body fat in obese people.
Missing Ingredients
While the ingredients in this product are decent there are a few ingredients that are missing.
Some ingredients we would have liked to see them use include:
Cayenne Pepper
Cayenne pepper contains capsaicinoids which can promote weight loss through thermogenesis. This study which was done by Purdue University also found that cayenne pepper lowers appetite. While this study showed it can reduce body fat.
Glucomannan
This ingredient is an extract from the root of the konjac plant which grows in Asia is a fiber that swells in the stomach to make you feel fuller so you eat less throughout the day leading to more weight loss. Another effective ingredient.
Synephrine HCl
Sourced from citrus fruits this ingredient has been shown it can help boost metabolism for increased weight loss.
Reviews for Vintage Burn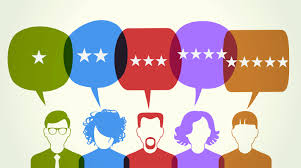 Not surprisingly the reviews on their own website are basically all positive, never trust reviews that are on the product's website. The reviews on Amazon are also pretty good averaging about 4.5 stars, the problem with that is Amazon has a ton of fake reviews.
That basically leaves us looking at independent websites. We saw it rated as low as 2 stars, which seems too low, and as high as four stars. Some people commented this product gave them the jitters from the caffeine and others said it flat out didn't work.
Of course, there were also some that said it worked great. As usual, the reviews were all over the map.
Pricing for Vintage Burn
The price for Vintage Burn is $49.50 for a bottle which is a one month supply. Unfortunately, there is no discount for buying in bulk. It looks like they do have free shipping though so that helps a little bit.
Any Side Effects with Vintage Burn?
It is always recommended that you check the label to make sure there is nothing in there that you are allergic to. That said, Vintage Burn is a pretty safe product that should not give you much in the way of side effects aside from the caffeine.
The only ingredient we see that you should be aware of is the caffeine. This product contains 150mg of caffeine per serving which is a decent amount especially if you are sensitive to caffeine. This dose could give some people the jitters or anxiety so be careful if you are sensitive to it.
Related: Best Fast Burners Without Caffeine: Stimulant Free
Will Vintage Burn Help You Burn Fat?
In this review we've found there to be a bit of fat-burning potential for Vintage Burn, meaning if you use this product along with a good exercise program and diet it may help you.
It is certainly not the worst fat burner we have ever seen. We would actually rate it as above average. Just don't expect this product to do all the work for you, no fat burner can do that.
Now let's get to the pros and cons.
Pros and Cons of Vintage Burn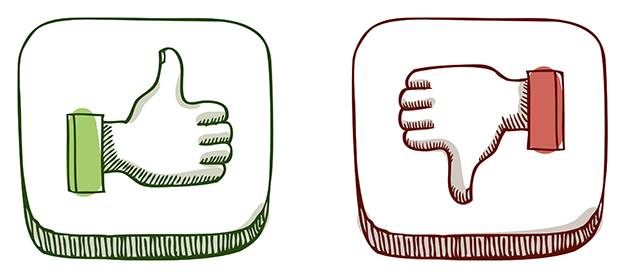 Pros
Uses proven ingredients like green coffee bean extract, green tea, forskolin and raspberry ketones
Reputable manufacturer
Reduces appetite
Cons
Missing key ingredients like Glucomannan, Cayenne Pepper and Synephrine HCl
Above average in price
No savings when buying in bulk
Conclusion on Vintage Burn Review
Vintage Burn is an above-average fat burner that can help you on your fat-burning mission. It won't magically give you some '70s era god-like physique and it also won't do all the work for you in terms of burning fat either.
The price is above average and the fact that there is no discount when buying in bulk is troublesome.
Those who are sensitive to caffeine should also note that the 150mg of caffeine in each serving could cause jitters and anxiety.
The ingredients look pretty decent but they are missing a couple that would really improve this product. All in all not a bad product though.
Grade = B