(Last Updated On: November 1, 2020)
Herschel Walker
Height: 6′ 1″
Weight: 225
Born: March 3, 1962
College: Georgia
Pro: New Jersey (USFL), Dallas, Minnesota, Philadelphia, New York Giants
MMA: 2 Wins – 0 Losses – Strikeforce
Related: Saquon Barkley Workout, Girlfriend, Net Worth, Bio
Early Life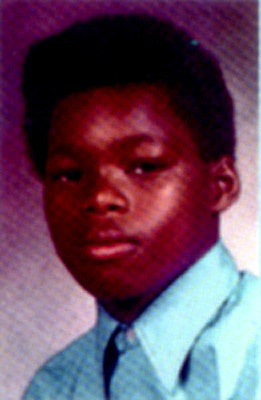 Walker was born in Wrightsville, Georgia to Willis and Christine Walker. He was raised as one of the 7 children in a blue-collar family.  Walker said that as a child he was overweight and had a speech impediment. Walker's mother taught him not to use these problems as excuses in life.
In high school Walker was a football standout, he played for the Johnson County High School Trojans in Wrightsville, Georgia from 1975–1979. In 1979, he rushed for 3,167 yards, helping the Trojans to their first state championship.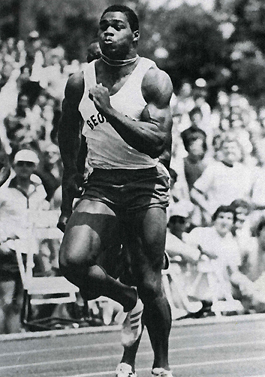 College
Herschel played running back for the University of Georgia, where he was a 3-time All-American and winner of the 1982 Heisman Trophy and Maxwell Award. He is the only player in NCAA history to finish in the top 3 in Heisman voting every season he played football, winning it his junior year. He is also the only player in the NCAA to be in the top 10 in rushing yards and to have only played 3 years.
During his freshman season in 1980, Walker set the NCAA freshman rushing record and finished third in the Heisman Trophy voting. Also, Walker was the first true freshmen to become a first-team All-American. He also would play a major role in helping Georgia go undefeated and win a national title during the 1980 season, his freshman year. He has been named by ESPNU as the greatest college running back of all time.
Professional Football
Walker left Georgia a year early electing to play football in the USFL, a start-up league who would take players after their junior year, at the time the NFL would not. He would sign with the Ney Jersey generals where he would play 3 seasons winning the league rushing title in two of those years. He holds the professional football record for single-season rushing yards with 2,411 yards in 1985.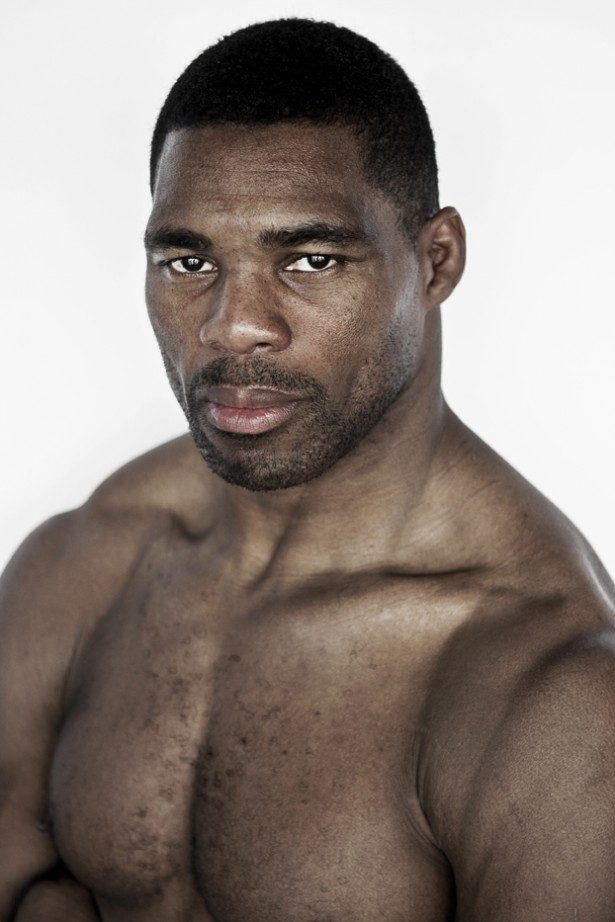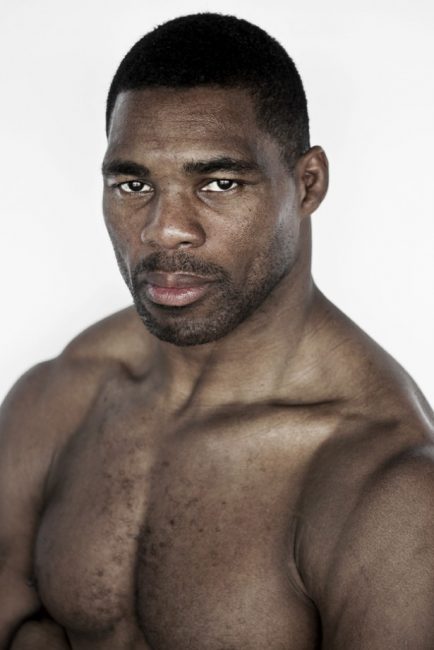 Walker was drafted in 1985 by the Dallas Cowboys who suspected the USFL would fold, which it did. Herschel would have his best NFL years in his first stint with the cowboys, most notably rushing for 1514 yards in 1988. He would then go on to play in Minnesota, Philadelphia, New York Giants, and finished his NFL career back in Dallas. His combined rushing numbers for the USFL and the NFL (13,787 yards) would place him 5th All-Time on the NFL's career rushing list. He is the only player to gain 4,000 yards three different ways: rushing, receiving and kickoff returns.
Workout
If you think Herschel Walker is some kind of weight-room warrior you would be wrong, Herschel has never been into weightlifting, all of his exercises are bodyweight exercises. He started doing sit-ups and push-ups as a kid, as many as 5000 a day and still to this day he does 750-1500 pushups every day as well as 3000 sit-ups. He also mixes in 1,500 pull-ups, 1000 dips, and 1000 squats every day. For cardio, he will run up to 8 miles and do sprints as well. He also does a regimen of martial arts and MMA after he has completed this workout every morning.
Diet
Herschel's diet is also a bit on the unorthodox side. He does not eat breakfast or lunch. The only meal he eats is dinner which consists of soup, salad, and bread. He does not eat red meat but will have chicken on occasion.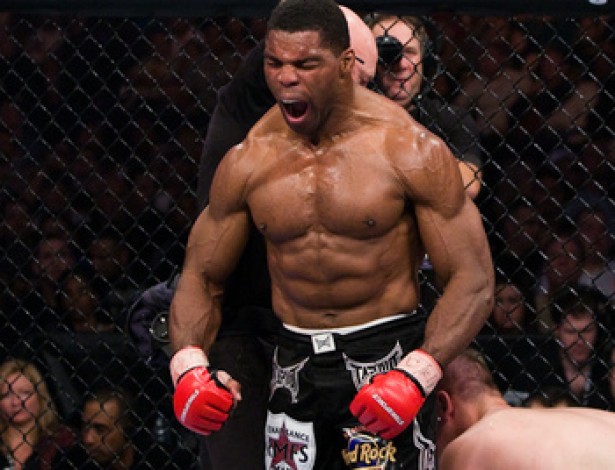 Mixed Martial Arts
In 2009 Herschel signed with MMA promotion Strikeforce to compete in the heavyweight division. He began a 12-week training camp with trainer "Crazy" Bob Cook at the American Kickboxing Academy in October 2009. He made his MMA debut on January 30, 2010, Walker defeated Greg Nagy via TKO. Walker then signed to fight Scott Carson. They fought on January 29, 2011, and Walker defeated Carson via TKO (strikes) at 3:13 of round 1. Following his second victory, Walker looks to continue his MMA career
Referances:
http://herschelwalkerworkout.org/, http://www.tryingfitness.com/, http://www.zimbio.com/Herschel+Walker/articles/WLN9H260z4E/Fitness+Plus+Dieting+Pointers+Herschel+Walker. http://www.youtube.com