(Last Updated On: May 9, 2021)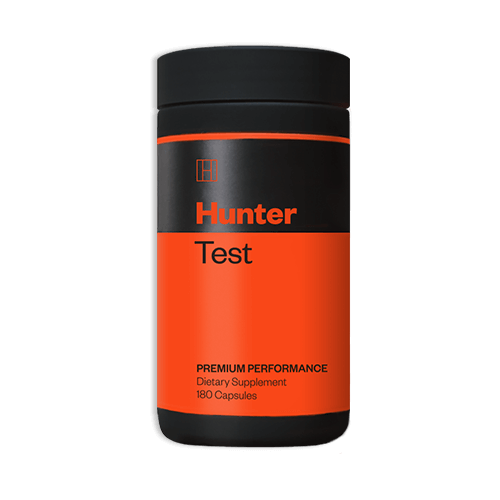 Did you know that men's testosterone levels decline by an average of 1% per year after they hit 30?
Declining testosterone can sap your energy, while leaving you feeling listless and lacking the motivation and drive you once had at work, in the weight room and in every aspect of your life.
As your testosterone drops, this can cause your sex drive to disappear – which as (the Hunter website says) can cause wider problems at home.
For years, it was thought testosterone decline was a sad fact of life and something you just had to put with as you get older – but the people behind Hunter Test say it doesn't have to be this way. Early reviews make this product sound very promising. But can it really be as good as people are saying? Let's find out…
Official website: www.hunterlife.com
What is Hunter Test?
While there are hundreds of testosterone boosters on the market, most are designed solely with muscle-building in mind.
Hunter Test is one of the few that offer to help men "reclaim their masculinity" and "command respect in every room". It vows to help improve your health, make you stronger, lift your mood, and to "drive success" in every part of your life.
The makers of this "premium supplement" say they use higher-quality ingredients and larger dosages as part of Hunter Test's cleaner, yet more powerful and "clinically dosed" formula. This formula is also backed by the latest research – a point highlighted by the links to a wealth of scientific studies that back up each of its claims.
As promised, Hunter Test contains all-natural ingredients derived from reputable sources and is formulated in the UK and USA to the FDA's strict cGMP standards.
Related: See the 15 best Testosterone Booster on the Market
Who is Hunter Test for?
This is a product for older men with busy lives who want to "steal an edge" on their rivals. Its classy branding screams "premium" – and it suggests Hunter Test is a testosterone booster for men who have both the budget and the need for a higher-quality product.
Hunter Test Ingredients
"Premium" branding and clever marketing are all good – but to find out just how effective Hunter Test is, we need to look at the ingredients…

Vitamin D3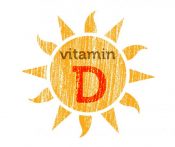 Actually more of a hormone than a vitamin, D3 is to help older people stay strong, increase muscle mass, improve their moods and help prevent injury.
Experts estimate that 42% of Americans are deficient in this vital nutrient – and if you're beginning to feel low in energy and motivation, or you're feeling physically weaker, a lack of D3 could be the issue. In doses of over 3332 IU, D3 is shown to increase testosterone by as much as 20%.
According to the product website, Hunter Test is formulated with 5000 IU because this is the amount recommended by the Vitamin D Council to help reverse deficiency in the nutrient. And as Vitamin D deficiency is linked to low testosterone, this makes perfect sense.
Vitamin K2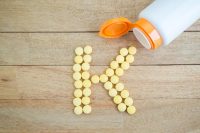 Vitamin K2 works with D3 to prevent calcification (the buildup of calcium in the arteries) and allows more testosterone to flow freely around your body. By preventing calcification, K2 is also said to lower the risk of heart disease in people over 30.
Magnesium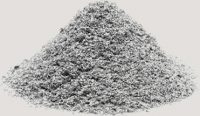 One study by Cinar V. et al shows Magnesium may increase testosterone in both athletes and sedentary individuals after exhaustion and at rest. It also plays an important role in mood – with deficiency linked to low mood and poor sleep quality.
Not getting enough Magnesium in your diet could also lead to muscle fatigue, tension, spasms, cramps, and soreness.
However, supplementation with the mineral could reverse these issues.
Zinc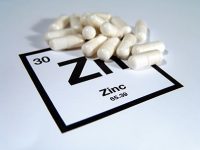 Research shows a strong correlation between low Zinc levels and low testosterone. This is perhaps because your body needs the mineral to promote the release of the Luteinizing hormone – one of the main testosterone precursors.
D-Aspartic Acid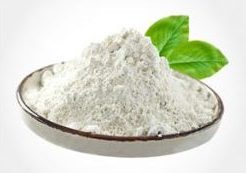 It may be a non-essential amino acid, but D-Aspartic Acid (D-AA) is a must-have addition to any testosterone booster staking a claim to be the best. In one study, D-AA was shown to increase testosterone by 30-60%, while raising sperm counts by up to 100%.
It works alongside Zinc to initiate the release of the Luteinizing hormone and allow the body to produce more testosterone.
Asian Ginseng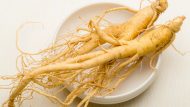 Also known as Panax Ginseng, this herb is rich ginsenosides – the active ingredient which boosts testosterone. In fact, Asian Ginseng is also known as True Ginseng – and that's because it contains more of the active ingredient than American Ginseng, Siberian and others.
Asian Ginseng has been shown to raise sex drive and reduce symptoms of erectile dysfunction.
As well as boosting testosterone, Asian Ginseng may also reduce fatigue, improve sleep, sharpen your memory, raise your mood and make you feel calmer.
As part of its promise to offer a stronger formula, Hunter Test does just this with Asian Ginseng. Whereas the standard form of the herb contains up to 3% ginsenosides, the Asian Ginseng in Hunter Test comprises 5% ginsenosides.
Ashwagandha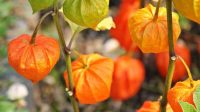 Also known as Withania Somnifera, Ashwagandha is not just a powerful testosterone booster. Research suggests Ashwagandha can improve fertility and sperm quality.
The herb may also increase strength, improve running capacity, reduce stress and raise motivation.
Indole-3-Carbinol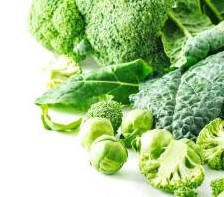 Indole-3-Carbinol (I3C) is a compound found in broccoli, kale, sprouts, and other brassica green vegetables.
I3C doesn't boost testosterone directly. Instead, it is gaining a reputation as a powerful estrogen blocker. In other words, it prevents your body from turning excess testosterone into the female hormone. As a result, it helps prevent weight gain and fatigue – and may even help combat cancer.
Boron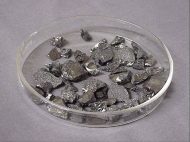 Boron is a chemical element found in almonds, raisins, dried apricots and hazelnuts – but (as the Hunter website points out), you'd have to eat a lot of these foods to get your fill of Boron.
One study by Naghii, MR et al showed that supplementing daily with 10mg of Boron raised testosterone in subjects by 28% and reduced estrogen by 39%.
In the same study, daily boron consumption was shown to increase subjects' levels of Vitamin D, which has the potential to boost testosterone even further.
How to Take Hunter Test
Each bottle of Hunter Test contains 180 capsules, which is 33% more than you would normally get in standard testosterone boosters (120 capsules).
The directions for use tell you to take 2 capsules 3 times per day, which translates to a daily serving of 6 capsules (rather than the standard 4). This may sound a lot, but we found it easy once we got in the routine.
Besides there's method in the more generous servings – Hunter Test offers larger dosages to give you a more powerful boost of testosterone and help you achieve better results.
Does Hunter Test Cause Side Effects?
As it uses an all-natural formula, Hunter Test won't cause side effects. As one of the best-tested testosterone formulas we've seen, the product uses ingredients that have been analyzed for their potency and safety over decades.
If you have allergies, we advise checking the ingredients to make sure you'll be safe. But here, the manufacturer goes to great pains to ensure Hunter Test is free from a long list of common allergens.
In fact, Hunter Test is free from gluten, soy and GMO, as well as artificial colors, flavors and preservatives.
Hunter Test is also made in FDA-registered and cGMP-certified facilities in the UK and USA to help prevent contamination and to ensure you stay comfortable and safe.
Hunter Test Pricing
Hunter Test costs $75 directly from the Hunter website: www.hunterlife.com.
While the price certainly makes this a premium product, you can save money by purchasing three bottles at once – which qualifies for a fourth bottle free (a saving of 33%). You also receive free UK and US shipping when you buy 2 or more bottles.
When you buy a 3-month supply of Hunter Test, you also qualify for the brand's "100% Risk-Free Guarantee". If you're not happy with the results after 90 days, you can claim a 100% product refund.
Does Hunter Test Really Work?
Yes – we're not exaggerating when we say Hunter Test is one of the best testosterone boosters we've ever tried.
Taking an initial glance at the formula, we could tell this product was a cut above the more standard products we're used to testing. But we didn't expect it to be this good…
"Premium"
Many brands claim their products are "high quality" – but this is genuinely a premium product.
With this in mind, all the product claims are backed by extensive research, while the sheer superiority of the ingredients is demonstrated by the use of a stronger form of Asian Ginseng, while 5000 IU is the dose of D3 recommended by the Vitamin D Council.
The use of first-class nutrients Indole-3-Carbinol and Ashwagandha are also signs that those behind the brand went to great lengths to deliver real results – whether at home, at work, or in the gym.
"Reignite your masculinity"
As you age, your body begins absorbing key testosterone-boosting nutrients at a slower rate. Hunter Test is designed specifically to correct that issue and to help restore your youth and masculinity.
As your testosterone levels increase and your hormone levels return to what they once were, you'll feel your energy, drive and zest for life increase.
Pros and Cons of Hunter Test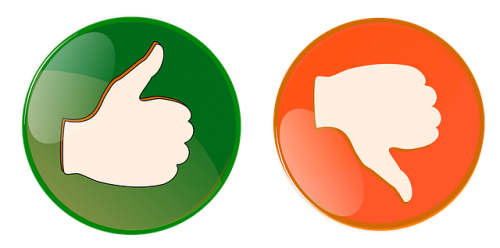 Hunter Test Pros:
All-natural formula
Free from gluten, soy, GMO and a long list of common allergens
Highest-quality ingredients
Backed by clinical studies – shown to boost testosterone
Improves virility, vitality, confidence and motivation
Increases energy and lifts your mood
Reduces estrogen to help prevent weight gain
Hunter Test Cons:
Only available direct through hunterlife.com
Not suitable for vegans or vegetarians
Premium price
Conclusion
Hunter Test is a different kind of testosterone booster. Instead of aiming for those who want to build muscle, this product is formulated for men who want to "reignite" their masculinity and who care more about performance than lean mass.
It contains several versatile nutrients which don't just boost testosterone – they also help you address the many upsetting symptoms of low testosterone, such as low mood and low confidence. That said, Hunter Test is great for muscle building too.
Most testosterone boosters make claims that can't be backed by scientific evidence. But the Hunter website uses a long list of references to clinical studies that back up each of its claims about Hunter Test. And there is real science behind not just the ingredients, but also the dosages and servings too.
This is one of the best testosterone boosters we've tried – period.
To find out more or to buy Hunter Test, visit www.hunterlife.com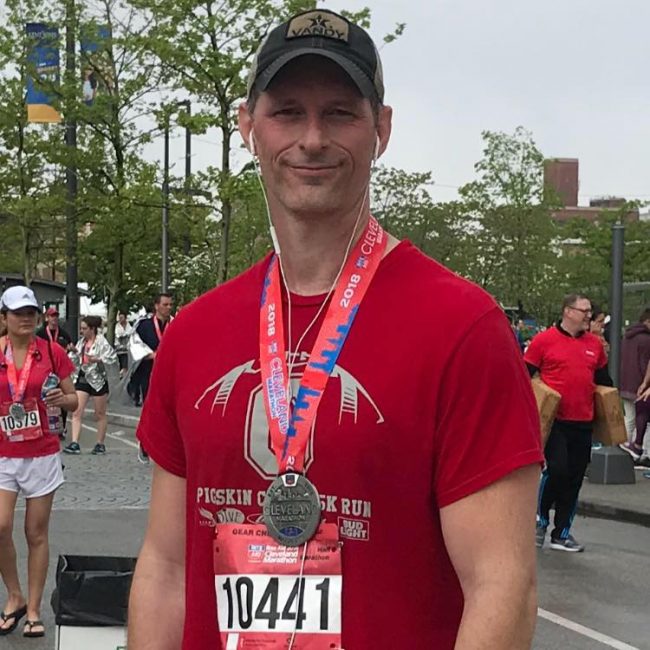 Ryan is a former college wrestler and lifelong fitness fanatic. He has run half marathons, done mud runs, placed in body transformation contests, coached wrestling and now coaches girls soccer. Not to mention he has also tried literally hundreds of supplements over the years and has a vast and thorough supplement knowledge. He has written for Muscle & Strength, Testosterone Junkie, The Sport Review and other publications. He is also the editor in chief of this website. Feel free connect with him on his LinkedIn page below.