(Last Updated On: April 1, 2022)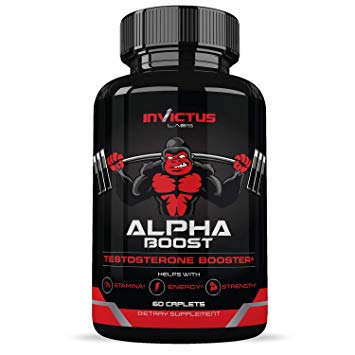 Testosterone booster supplements are a dime a dozen nowadays, but there's no denying the effect they can have on the male physique.
Testosterone is the king of hormones when it comes to men. It's responsible for all the masculine things we do, including building up lean muscles, vitality and having healthy sexual functions. A good T Booster will make you stronger, healthier and perform better in the bedroom. For this reason, men should always consider if they should start taking testosterone products.
Alpha Boost by Invictus Labs is touted as "the most potent test booster" you can buy today. But is the manufacturer's claims true? In this Alpha Boost review, we take a closer look at Alpha Boost and determine whether or not the product is worth your time and money.
Related: Best Testosterone Boosters for Building Muscle
What is Alpha Boost by Invictus Labs?
Alpha Boost Vitality Booster is a male supplement specially designed to increase T hormone levels and overall vitality. Among the list of the things, Alpha Boost can do include improving stamina, energy, libido, sex drive, and muscle gain. Tongkat Ali Extract, Saw Palmetto Extract, and Horny Goat Weed are the active ingredients listed under the formula matrix.
If you look at the main website of Invictus Labs you'll find very little information about their testosterone supplement, which isn't very promising. Moreover, you won't be able to order straight from the site as it doesn't have a check-out function. You'll be redirected to the company's Amazon link if you want to buy Alpha Boost, but even then there's bound to be fakes and imitations.
The black-and-red bottle grabs your attention with a picture of a massive gorilla holding up a heavy weight. The ingredients are listed at the back of the label but there's an absence of what each one does in the main website. Thankfully, the Alpha Boost Blend doesn't hide under a discreet formula so you'll know exactly what you're getting.
Who is Alpha Boost For?
Alpha Boost Testosterone Booster can help you in a number of ways.
First and foremost, it encourages the body to start producing more testosterone via all-natural ingredients. We know for a fact that more testosterone means a stronger, fitter and healthier you. The big T is such a major aspect in men's physiology that it affects us in terms of physical, mental and sexual capacity.
Loosely speaking, all men aged 25 and above may start taking testosterone boosters in order to maintain a high quality of life. Going into specifics, guys who need a significant improvement in the gym while trying to build lean muscles should consider test-boosting products. You'll find that with renewed strength and energy you'll be able to push harder and gain better results.
Also, those who need to get it up and are feeling lethargic or unable to produce satisfactory results in the bedroom may consider testosterone as a supplement. As we age, the body produces less testosterone, which can result in low sex drive, stamina, and decreased libido. Health experts have said that testosterone is directly linked to man's vitality, so a supplement that does help your body produce the hormone should make you feel younger and more alive.
Related: TestoFuel Review: The Best Testosterone Booster for Muscle Building
Ingredients in Alpha Boost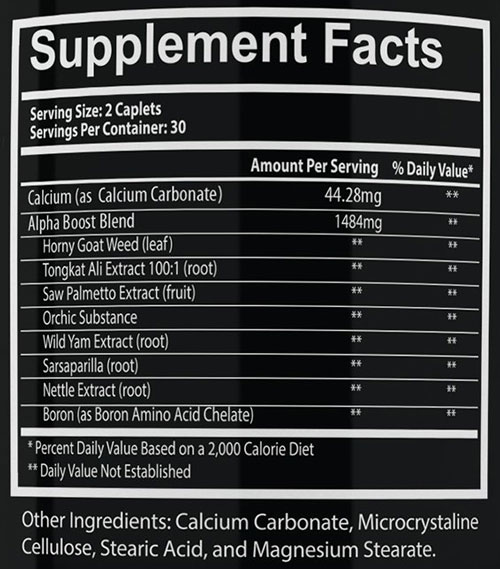 Tongkat Ali – A natural ingredient that's notorious in the sexual wellness industry. The root acts a powerful aphrodisiac which promises a harder manhood and increased sperm count. Tongkat Ali is a part of eastern medicine that's considered as a "cure-all" for men. On a closer look, researchers have found that it inhibits sex hormone globulins, which in turn allows for more production of testosterone.
Saw Palmetto Extract – Another organic ingredient that works the same as Tongkat Ali. Saw Palmetto slows down the conversion of testosterone to dihydrotestosterone, which means you'll have more circulating around your body at any point. DHT is a known component that causes male pattern baldness and a host of other testosterone-related deficiencies.
Horny Goat Weed – Like the namesake, this traditional Chinese compound is a known libido enhancer and test booster. Horny Goat Weed will make you extremely attractive to the ladies, thanks to the increased drive, libido and sexual stamina.
Wild Yam Extract – Wild yam is thought to have the same benefits as DHEA, a banned substance that can produce steroidal effects. In the health spectrum, wild yam can be good for your bones with the right dosage.
Orchic Substance – A quick internet search will reveal orchic substance to be cow testicles. It's an ingredient that could be commonly found in other male supplements, but there's little to no solid evidence that it could help you get more testosterone.
Nettle Extract – Unlike orchic substance and wild yam extract, nettle extract is one of the best ingredients manufacturers can include in their products. The beta-sitoserol in the compound straight-up improves testosterone production and prevents it from turning into estrogen.
Boron – Invictus Labs has the right intent in adding Boron to the mix. After all, Boron synergizes well with other ingredients such as Magnesium to elevate your testosterone levels even further. It stops the processing of SHBG, freeing up more hormones to become vital T.
Sarsaparilla Root – The sterols in Sarsaparilla is said to convert anabolics into usable testosterone, but there's no solid scientific backing for this claim.
Rounding out the list of ingredients in Alpha Boost, we have Magnesium Stearate, Stearic Acid, Microcrystalline Cellulose, Hydroxypropyl Methylcellulose and Silicon Dioxide.
Invictus Labs hasn't put in the dosage on their ingredients, which makes you wonder if they have it down pat in terms of efficacy. Unfortunately, the effects of Alpha Boost is almost non-existent, which coincides with the verdict of people who have tried it before. There are some ingredients that shouldn't be there (orchic substance and wild yam extract) and important ones that should be (magnesium, black pepper extract, d-aspartic acid, to name a few). Moreover, essentials such as Boron, Tongkat Ali and Nettle Extract aren't as potent as we'd like (probably due to low dosages).
Side Effects with Alpha Boost
The all-natural ingredient list should put people's minds at ease when they want to take test boosters without having to worry about side effects.
On paper, Alpha Boost looks safe. Digging deeper though, some potential problems seem to emerge. For one, wild yam extract is frowned upon as it exhibits the same effects as banned substances. Then, there are the questionable ingredients that serve to take up space. Finally, you won't know the exact dosage for each compound, so there's no way to know if you're taking too little or too much until you start feeling the effects.
You can lessen the risks of experiencing adverse effects by staying with the recommended serving size, but two things can happen. One, the dosage is so low that you won't really get any supplemental benefit, and two, you won't get your money's worth.
Invictus Labs state that you should check with your physician first before taking test boosters. We recommend you immediately discontinue use if you start experiencing health problems.
Alpha Boost Pros and Cons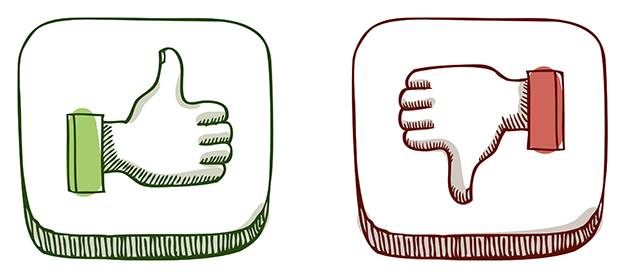 Pros
Can quickly restore sexual health and vigor
All-natural blend won't likely cause side effects
US made in a cGMP-certified facility
Cons
No dosage information
Weak and ineffective ingredients
Not enough value for your money
Will Alpha Boost Work For You?
The short answer to this question is a solid no.
There are a few glaring issues with Invictus Labs' testosterone supplement which we'll discuss in detail.
The number one issue is the "no dosage" details on the website and on the product label itself. Alpha Boost does make all their ingredients known, but they leave out an essential detail that will make potential buyers wonder if it's going to be worth it.
You won't ever know the effects of taking Alpha Boost and gauging whether you need more or less of a particular dosage. The only logical choice would be to stop taking the test supplement if you're experiencing side effects or nothing at all.
The good ingredients, i.e., the boron and nettle extract had the potential to make Alpha Boost better, but the manufacturers botched it by providing sub-standard dosages. Moreover, they added a few random ones such as orchic substance and sarsaparilla root, both of which are questionable at best.
There's no sign of bioperine, magnesium and d-aspartic acid, ones that can be found in the best testosterone supplements.
Sadly, we won't recommend Alpha Boost as it's too iffy. It's a safe bet that probably won't cause side effects, but then you'll be wasting your money.
If you're looking for a great testosterone pill that will reinvigorate your life, allow you to build bigger muscles and make you a god in the bedroom, you'd better look elsewhere. Alpha Boost may have a pretty packaging but that's all there is to it.
Conclusion
Alpha Boost has a great start, a mediocre middle and flops right at the end. There are too many issues that make it a worthy buy, and frankly, there are better testosterone supplements out there. It's disappointing and ultimately mediocre as compared to our recommended test boosters. If you have the money and want the best bang for your buck, ignore Alpha Boost and get something from our list of the best testosterone boosters for muscle building instead.