(Last Updated On: January 17, 2022)
High estrogen in men can be detrimental to their health, especially in sexual, weight loss and workout aspects.
More often than not, your body produces less testosterone when estrogen hormones are abundant, something that you wouldn't want to happen at any point in your life.
Now, aside from upping your testosterone levels by supplementing, you can take estrogen blockers to ensure your estrogen levels are kept at bay. A combination of the two should give you the edge you need to get back in top form.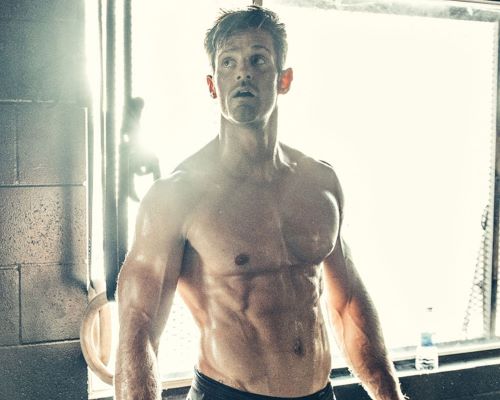 Related: Best Testosterone Booster Supplements
The Negative Effects of Having High Estrogen
It's perfectly normal to have a small amount of estrogen circulating in your body. But when it outpaces your testosterone levels, that's when symptoms begin to appear.
Excess estrogen in men is never a good thing. For one, it can stimulate extra breast tissue growth, resulting in gynecomastia or 'man boobs'. We know that low testosterone equals decreased sexual functions, which can lead to serious erectile dysfunction problems such as the inability to maintain an erection, low sex drive, libido and lack of performance in the bedroom.
But it doesn't stop there. High estrogen in men can cause them to loss crucial muscle mass and develop abdominal fat, which is counterpoint to working out and trying to lose weight. So if you're wondering why you can never seem to acquire muscle mass and have trouble eliminating stomach fat and getting definition, then chances are that your body is producing too much estrogen.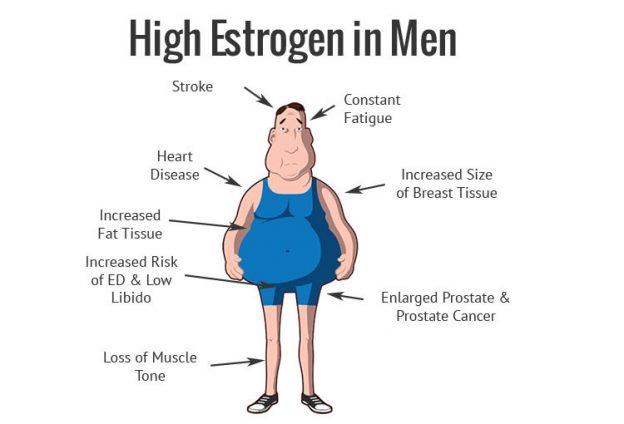 What Do Estrogen Blockers Do?
Estrogen blockers, otherwise known as estrogen antagonists or Antiestrogens, are supplements that minimize the effects and reduce the production of estrogen.
An estrogen blocker's mechanism of action is to block the ER, or estrogen receptor and inhibit estrogen production to allow space for essential testosterone.
What does it all mean?
Men dream of having a body that's pumped full of testosterone. After all, it's our lifeblood and affects all the aspects of our lives, right?
But testosterone production starts to decline the moment we reach past our peak, e.g., in our mid-20s and thereafter. It becomes harder to gain lean muscle, much less lose stubborn fat in the midsection. Sex life declines and soon, you're feeling the effects of ED.
A good estrogen blocker can get you back on track with the following benefits.
Helps Build Muscle Mass. The lower your estrogen, the more effective your workouts become. Coupled with strength- and muscle-building exercises, you can quickly regain lost muscle in a short amount of time.
Better Sexual Health. Men can get a higher sperm count and improve their chances of having children. Aside from that, symptoms of erectile dysfunction can be reduced or eliminated altogether through regular estrogen blocker use.
Weight Loss. Addressing your high estrogen count can finally lead to an effective weight loss program, especially in getting rid of stubborn abdominal fat. When coupled with regular exercise, you can finally achieve your goals and drop a few sizes.
Best Estrogen Blocker Ingredients
Not all estrogen blocker supplements are alike. Some contain 100% pharmaceutical ingredients, while others have natural components that can help reduce the amount of estrogen being produced by the body.
In our research, we've found out the best ingredients, shown below.
DIM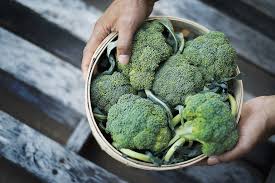 DIM or Diindolylmethane can be found in vegetables such as broccoli and kale. More importantly, its role as an estrogen inhibitor is split into several parts.
For one, DIM supports the detox process that's being done by our liver, something that's connected to efficient estrogen breakdown. This means that DIM directs the hormone to turn into good metabolites, which has protective properties.
Another thing that DIM does is stop harmful androgens from matching with their receptors. As an aromatase inhibitor, diindolylmethane allows testosterone to freely roam about without worrying about getting turned into estrogen. (1)
Grape Seed Extract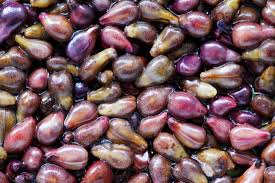 Grape Seed Extract works the same as DIM in that it functions as a powerful aromatase inhibitor for postmenopausal women. It's been said on various studies and reports that men could gain the same benefits when they take natural estrogen blockers.
Simply put, the more ingredients you have working to prevent estrogen forming, the higher the chances you can balance out your hormones and start getting essential testosterone. (2)
Chrysin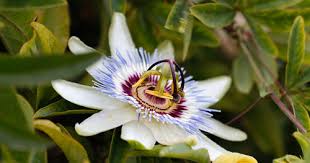 Chrysin is sometimes sold as a standalone supplement for men and women who are experiencing hormonal imbalance. It's a natural substance that can be found in propolis and honey.
Researchers have pegged chrysin as one that can be used to fight off gout, baldness, symptoms of ED, HIV, inflammation and anxiety. Lab research suggests that the compound may increase testosterone for improved bodybuilding results. (3)
Rhodiola Root Extract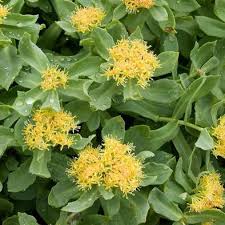 Rhodiola Rosea is largely considered a nootropic, but it does have testosterone-increasing properties that can help you stave off excess estrogen.
The herbal supplement that's been used since ancient times contains salidroside, a component that can ease the production of stress hormones such as cortisol. Studies have shown that it can improve sexual function in men. The abundance of rosavin can help the body become better at breaking down abdominal fat, otherwise known as 'visceral fat'.
Anything that counters the effect of estrogen gets an A in our books.  (4)
Eurycoma Longifolia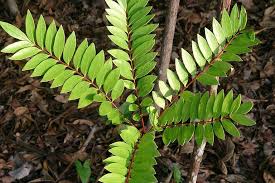 Eurycoma Longifolia has exploded in popularity ever since scientists found out about its remarkable characteristics. The bark and root of the plant have immense benefits for men, including a huge boost in bodybuilding and athletic performance, reduction of stubborn body fat and treating erectile dysfunction and its symptoms.
It's an all-in-one ingredient that's too potent to be left out in any self-respecting estrogen blocker supplement. (4)
Zinc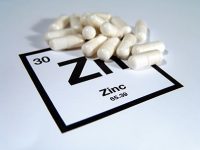 Zinc is a long-time proponent of good health in men. It's also one of the best natural ingredients to restore testosterone imbalance, among other benefits.
Our bodies need an adequate supply of zinc in order to start producing hormones. Studies have shown that it's directly related to just how much estrogen, growth hormone and testosterone an individual is pumping out on a daily basis. It can regulate and increase sex hormones to improve fertility, sex drive and stamina. (6)
Best Estrogen Blockers
These are the best estrogen blockers on the market today:
1. Androsurge by Jacked Factory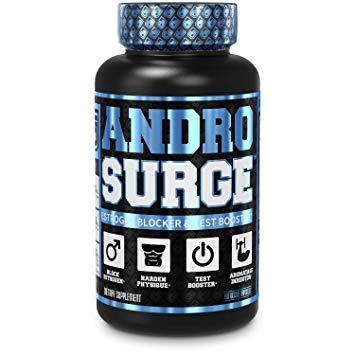 Androsurge is easily our most favorite estrogen blocker, and one you should definitely try out if you're getting too much estrogen hormone.
Jacked Factory has created an ultra-effective estrogen antagonist that blows away the competition. It has everything that you could ever need- Eurycoma Longifolia, DIM, Rhodiola, Grape Seed Extract, Zinc and Bioperine. They've even managed to nail all the important components at just the right dosage.
With Androsurge, you can enjoy benefits such as fat loss and muscle growth, improved strength, stamina and lower estrogen overall. What's more, you'll start feeling the surge of testosterone coursing through your veins and powering you throughout the day.
Jacked Factory's Androsurge also works as a supplement for those who want to lose fat quickly and build up lean muscle mass. It's formulated using all-natural ingredients in a non-proprietary blend. There's no wasted component, additives or fillers that could affect potency and efficacy.
A lower estrogen means you start feeling like an alpha male again in terms of sexual prowess, confidence and physical strength. Each bottle of Androsurge is manufactured in a cGMP-approved facility using highly bioavailable components. For those who're on the fence, you'll be glad to know that Jacked Factory mainly produces their supplements in the US.
Androsurge is the best anti-estrogen product we've tried. If you can't be bothered going through trial-and-error in finding out what works, we wholly recommend Jacked Factory's offering. As a side note, you can order and get discount codes for more savings without compromising on quality. You'll start feeling young, virile and ready for absolutely anything, whether it's pleasing your partner in the bedroom, staving off the effects of ED or smashing personal workout records at the gym!
Pros
Has all the ingredients you need at the right dose
Powerful and effective aromatase inhibitor
Works as a testosterone booster as well
Zero filler, artificial dyes and GMO products
Cons
Best-selling supplement, often out of stock
Website: JackedFactory.com
2. Testogen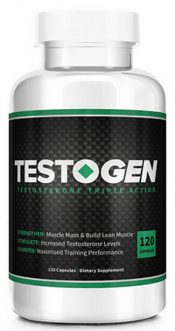 A worthy contender to the 'Top Estrogen Blocker' supplement crown, Testogen has gained plenty of followers over time, making it a popular choice for a variety of purposes.
Testogen's mechanism of action is pretty straightforward- get as many ingredients that help with producing the essential hormone for maximum results. Daily dosing of the test booster can improve the size and definition of your muscles, give you increased strength and stamina, burn unwanted body fat and still get a burst of energy you need for the day.
Testogen has a slightly different mix of ingredients than Androgen. You get all the testosterone-boosting goodness of compounds such as Magnesium, Boron, Vitamin D, Nettle Leaf Extract, D-Aspartic Acid, Vitamin K1, Fenugreek Extract, Red Ginseng Extract, Vitamin B6, Zinc and Bioperine. The new and improved formula works even better than the last version of Testogen, a testament to manufacturer Wolfson Berg Ltd's drive and commitment to quality.
If you're feeling the effects of low T and high estrogen, then we'd recommend getting a few bottles of Testogen. Within weeks, you'll find a renewed source of energy, confidence and strength you never knew you still had. Continue taking it and you'll enjoy improved sexual health benefits such as increased sex drive, libido and stamina.
Testogen comes with a 60-day money-back guarantee and ships anywhere in the world. The many positive reviews on the internet prove just how potent the test product is in bringing your 'manliness' back. It's the maximum value for money and it works as advertised!
Pros
Scientifically-backed ingredients
Good value for money
Has a money-back guarantee
Raises your free testosterone using natural ingredients
Cons
Doesn't work for males who already have high testosterone
Website: Testogen.com
3. E-Block by Pride Nutrition
E-Block is an estrogen inhibitor made by Pride Nutrition. It contains DIM, Calcium D-glucarate, and Chrysin to help the body get rid of excess estrogen that affects physical performance.
Aside from that, E-Block can support good cholesterol, make for better toxic removal and liver detox as well. For those who are on a post-menopausal period or suffering from regular bouts of acne, this product may work for you.
The addition of Calcium D-glucarate make for a well-rounded health approach to people suffering from low estrogen, while proven ones such as Chrysin and DIM are on sufficient dosages. The only downside is that you may not be getting enough of other essential components present in other products.
Pros
Contains DIM and Chrysin
Good for post-partum and acne issues
Cons
More expensive
Little to no online reviews
See it on Amazon
4. Genius Estrogen Balance
Genius Estrogen Balance is billed as a 'cutting edge' estrogen blocker, with Grape Seed Extract and Bioperine as its main components. It also contains DIM, which significantly reduces aromatase activity and clears away skin blemishes.
Manufacturer Genius claims that their antiestrogen supplement is all-natural, and therefore can be taken continuously. One capsule may be taken a day 20 minutes before eating.
Genius Estrogen Balance may be stacked with other Genius-brand supplements for a synergistic effect. It also has a 90-day money-back guarantee for consumer's peace of mind. But the low dosage may put off users who want their estrogen blockers to take effect right away.
Pros
Has DIM and Grape Seed Extract
Can be stacked and not cycled
Cons
Little is known about the Genius brand
Caters mainly to women
See it on Amazon
5. Nugenix Estro-Regulator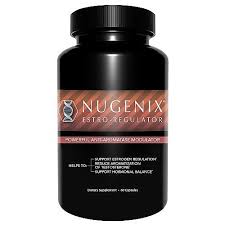 Nugenix Estro-Regular has proven estrogen-blocking ingredients such as DIM and Chrysin mixed with relative newcomer Polygonum cuspidatum Extract. Manufacturer Nugenix recommends pairing up the supplement with their Free Testosterone Booster for maximum results.
The potent aromatase inhibitor serves to balance out your hormones and restore normal functions. Unfortunately, the inclusion of unknown components puts it at the #5 spot on our list.
Pros
Good mix of Chrysin and DIM
Can be stacked with a testosterone product
Cons
The addition of an unknown ingredient
May have side effects Testogen
See it on Amazon
Conclusion
There you have it- the 5 best estrogen blocker supplements you can get right now. If you were to choose a testosterone product that has a good track record, then we'd recommend Androsurge. But if you want the best supplement that has a wide-spectrum effect, Testogen is your answer. It's head and shoulders better than the rest as it contains everything you need to combat high estrogen!
References:
1. http://cebp.aacrjournals.org/content/26/3/435.1
2. https://www.ncbi.nlm.nih.gov/pubmed/16740737
3. https://www.ncbi.nlm.nih.gov/pubmed/14977449
4.https://www.ncbi.nlm.nih.gov/pubmed/26502953
5. https://www.ncbi.nlm.nih.gov/pmc/articles/PMC2815289/
6.  https://www.ncbi.nlm.nih.gov/pubmed/8875519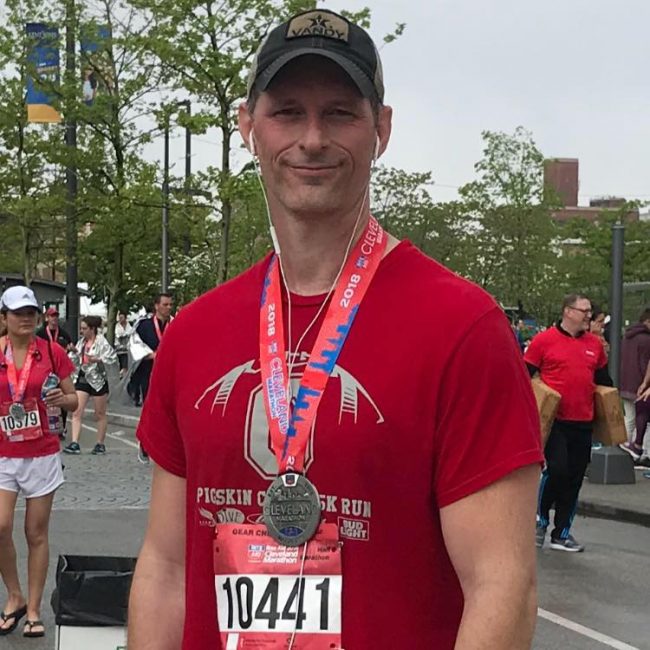 Ryan is a former college wrestler and lifelong fitness fanatic. He has run half marathons, done mud runs, placed in body transformation contests, coached wrestling and now coaches girls soccer. Not to mention he has also tried literally hundreds of supplements over the years and has a vast and thorough supplement knowledge. He has written for Muscle & Strength, Testosterone Junkie, The Sport Review and other publications. He is also the editor in chief of this website. Feel free connect with him on his LinkedIn page below.