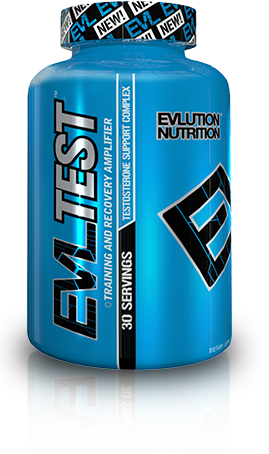 Ok fellas, today we are going to take a look at one of the top-selling testosterone boosters on the market with EVLTEST by Evlution Nutrition.
This product is one of the top sellers on both Amazon and Bodybuilding.com but that doesn't necessarily mean it is the best.
The thing is…
Bodybuilding.com has a strong tendency to rank the products that make them the most money as the best and we all know Amazon reviews are unreliable at best.
Instead of just relying on a product to be good because it is a top seller we will take a look at the ingredients, price, independent reviews and more to break down of this is really worth the hype and your money or if you should take a pass.
Let's check it out.
What is EVLTEST?
EVLTEST is a testosterone booster made by Evlution Nutrition. This testosterone booster is meant to help you boost your testosterone levels, strength, performance, stamina and help you achieve optimal sleep.
EVLTEST is one of the most popular testosterone boosters on the market and is currently a top seller on bodybuilding.com. This is one you have likely come across if you are doing research trying to find a reputable test booster.
Let's take a look at the ingredients and see if it is worth the hype or if it over-hyped.
EVLTEST Ingredients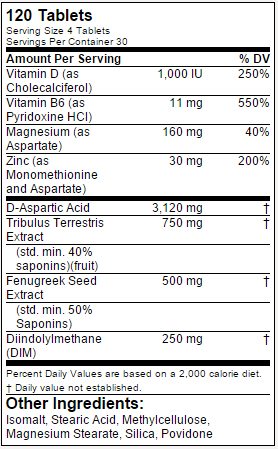 When it comes to any supplement the best way to determine how effective it will be is just to look at the ingredients. Everything else is just marketing after that, the ingredients are what really matters.
Vitamin D (50mg) – Many of us know that we get a lot of our vitamin D from the sun. The problem is, many of us don't get enough of it. Vitamin D is important because it aids the body in the release of testosterone. The 50mg dosing on this one is a little low though.
Vitamin B6 (11mg) – Next we have vitamin B6, this vitamin helps with many bodily functions but the one that is important to us is testosterone production of course. It helps with testosterone production by stimulating androgen which is a hormone that acts as a precursor to testosterone. It also may be helpful when it comes to the suppression of estrogen. This product offers a nice strong dose.
Magnesium (160mg) – Magnesium is one of the most important minerals when it comes to testosterone production. Studies have found that men with more magnesium in their bloodstream also have higher testosterone levels so supplementing with magnesium can be a big help. The 160mg dose is a little on the low side.
Zinc (30mg) – Zinc is likely the most important mineral when it comes to boosting testosterone. Studies have shown that increasing your zinc intake also increases testosterone and other studies have shown that restricting zinc intake results in lower testosterone levels. As your zinc intake goes so do your test levels. The dosage on this ingredient is pretty good.
D-Aspartic Acid (3120mg) – This is an amino acid that aids in the release of luteinizing hormone which regulates the testes along with follicle stimulating hormones and most importantly of all, growth hormone which helps build muscle and strength. 3120mg is a very solid dose.
Tribulus Terrestris Extract (750mg) – Up to this point we have liked the ingredients in this product. We don't like Tribulus Terrestris though. This herb used to be very common in testosterone boosters but many manufacturers have stopped using it. The reason they no longer use Tribulus Terrestris is because many studies have shown that it does absolutely nothing for testosterone levels. If you don't believe me just take a look at study 1, study 2,  and study 3.
Fenugreek Seed Extract (500mg) – Fenugreek is an herb found in curries in southeast Asia. This herb has been shown to boost free testosterone levels from 46% to 90% in this study. It has also been shown to boost libido as well.
Diindolylmethane (250 mg) – This is a newer ingredient that has shown some promise. It is a compound found in Brussel sprouts and broccoli that has been shown to enhance the metabolism of estrogen which in turn boost testosterone. Further studies are needed but this has some potential.
Missing Ingredients?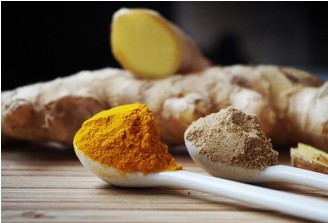 The ingredients on this one look pretty decent but there are a couple other we would like to see in there that are missing. They are:
Asian Red Panax Ginseng – You probably know that ginseng has many health benefits in the human body, one of these benefits is that it increases testosterone levels and cell growth.
Oyster Extract – You have probably heard that oysters are a natural aphrodisiac, that's because they boost testosterone. Oysters are loaded with both zinc and magnesium which we have already talked about. The extra zinc and magnesium oyster extract provides can give your test testosterone a serious boost.
Vitamin K – This is one of the lesser known and talked about vitamins but it is important because it has been shown to help maintain plasma and testes levels of testosterone which can make a real difference.
Overall the ingredients for this product are decent. The negatives are that they use Tribulus Terrestris which has been proven many times not to work and they also missed a few key ingredients. Overall not too bad though really.
EVLTEST Dosage
For the dosage on EVLTEST they have you taking one dose per day. That is not the way you want to go when taking a testosterone booster. The dosing should be spread out over 3-4 times per day.
The reason you spread out the doses is that your testosterone levels can drop between doses if they are too far apart. More doses per day keeps your test levels up without it dropping.
Just one dose per day isn't really going to work.
EVLTEST Price
The price on EVLTEST is around $35.00 depending on where you look. This price is about average when it comes to test boosters. There are no deals to bad had when buying in bulk with this product but you may be able to get free shipping depending on where you buy it from, at some websites you need to spend $50 to get the free shipping.
EVLTEST Side Effects
People who are allergic to Fenugreek should beware that this product has a pretty high dose so you may want to steer clear if this is you. Fenugreek can cause nasal congestion, coughing, wheezing, facial swelling, and severe allergic reactions in people who are sensitive to it.
EVLTEST Reviews
This product has good reviews overall but some people did report having headaches. Many people also noted that they slept much better when using EVLTEST so if you have trouble sleeping this product might help you in that department.  It should be noted that some also complained that it made them too tired so you may want to take this product at night to get the sleep benefits when you are sleeping rather than being tired during the day.
EVLTEST vs Testofuel
EVLTEST is actually a bit like Testofuel in the fact that they have several ingredients in common. Testofuel is our top-ranked testosterone booster for building muscle and isn't bad in the libido department either.
To compare, EVLTEST has 8 active ingredients while Testofuel has 9 of them. TestoFuel also has some key ingredients that EVLTEST is missing like Red Panax Gingesing, Oyster Extract, and vitamin K2. On the other hand, EVLTEST has 2 ingredients that Testofuel doesn't in Diindolylmethane and Tribulus Terrestris which is ineffective.
On the dosing Testofuel has 4 doses per day so your test levels don't drop between doses, EVLTEST has only one dose so your test levels are sure to drop back down before taking another dose.
Pricewise EVLTEST is the cheaper buy at $35 while Testofuel is $59.oo. You can save money on Testofuel when you buy in bulk though which you can't do with EVLTEST.
Reviews online for both are pretty positive.
Overall we would recommend Testofuel because it has more active ingredients that work and they have much better dosing than the one a day EVLTEST.
Will EVLTEST Work for You?
We would have a bit more confidence in this product if they had 3 to 4 doses per day rather than just the one dose. That is just too much time in between each doses we feel for it to be overly effective. They are also missing a few key ingredients and they use Tribulus Terrestris Extract which has been proven ineffective.
It does have some good ingredients though and some are in strong doses so there is a decent chance you will feel some benefits from this product, it isn't one of the best testosterone boosters on the market though.
Highlights
Solid doses of zinc, D-Aspartic Acid and Fenugreek
Doesn't use a proprietary blend
Good reviews online
Negatives
Missing key ingredients
Uses Tribulus Terrestris which has been proven ineffective many times over
Low doses of vitamin D and Magnesium
Some report getting headaches when using this product
Only one dose per day allows testosterone levels to drop between doses
EVLTEST Conclusion
Overall EVLTEST does use some good ingredients in high doses but it is also missing other key ingredients and the fact that they use Tribulus Terrestris which is completely ineffective is a bit of a head-scratcher. You will likely see some benefits from EVLTEST so we aren't saying it is complete garbage but there are supplements out there that have more effective ingredients that will be better at boosting testosterone levels.
Probably the biggest negative we see when it comes to this product is the fact that it is only one serving per day, that just isn't going to get it done. We recommend 3-4 doses per day to keep test levels from dropping in between doses, one dose is not going to cut it. The body needs a constant supply in order to reach the highest testosterone levels for maximum gains.
While EVLTEST is certainly not the worst product we have looked at it isn't the best either. We have it rated as slightly above average, it may provide you with some benefits but it could be better. Any of the supplements on our top 5 testosterone boosters list would be a better buy.
EVLTEST Grade: B-