(Last Updated On: June 28, 2019)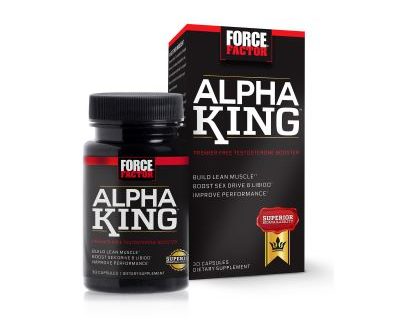 There's a saying that you can't have too much testosterone.
It's important for all the things men do, from building up muscle to performing like a pro in the bedroom.
Testosterone is a naturally-occurring hormone, which means our bodies produce them all throughout our lives. But for some reason, testosterone production declines as soon as you hit your mid 20's.
That's when you start to experience testosterone deficiency problems such as loss of sex drive, the inability to build mass and muscle, energy and more. Your stamina could be affected and physical performance suffers.
Testosterone supplements or test boosters provide a way to get back much-needed T in your life. These products make your body produce the hormone so you can feel young, strong and virile again.
Alpha King by Force Factor is one of the newest supplements to come out, but is it any good? In this Alpha King review, we take a look at the ingredients and see if it works as advertised.
Related: The 5 Leading Testosterone Boosters
What is Alpha King?
Alpha King is made by Force Factor and is advertised as the 'strongest male vitality supplement' created by the manufacturer.
The product's mechanism of action hinges on free testosterone paired with resistance training. With more free testosterone moving around in your body, you start feeling sexually active and ready for anything.
With Alpha King, you can build lean muscle and get a boost in the libido, sex drive and performance department. Key ingredients are Diindolylmethane, Black Maca, Tribulus Terrestris and AlphaFen, which we'll examine later.
A quick look reveals the fact that Alpha King is available on marketplaces such as Amazon, GNC and the official website. You shouldn't have any problems acquiring a bottle if you want to test out its potency. At $50 a bottle and with only four ingredients though, you can't really expect much out of it. Plus, only one or two of them are proven to be effective under clinical trials.
Who is Alpha King For?
Everyone can benefit from having more free testosterone in their bodies. Those who have just gone past their mid-20s can keep the flow of essential T by getting a supplement. Adding testosterone becomes important once you reach 30 and beyond.
A lot of people assume that male test boosters are only for athletes or those who work out at the gym, but this isn't always the case. Testosterone is such a universally useful hormone that it affects every part of a man's life. Aside from having more energy, stamina and strength, it can make you sexually active again.
Bodybuilders will need a testosterone supplement if they want to see maximum results in the gym. Combined with strength training and protein powders, individuals can gain lean muscle mass quickly.
But the question that needs to be addressed is, does Alpha King work and give you all those benefits? AlphaFen is a proprietary blend that allows the manufacturer to hide what their Fenugreek derivative is and where it came from. DIM, or diindolylmethan is a huge question mark that's largely unproven in the testosterone industry, while the Magnesium Stearate vessel isn't the best form of delivery in a capsule.
Don't get your hopes up just because of all the promise that Force Factor gives. Advertising can be very tricky, especially if you have most of your ingredients hidden from sight. That said, let's check out the ingredients and what they bring to the table.
Ingredients in Alpha King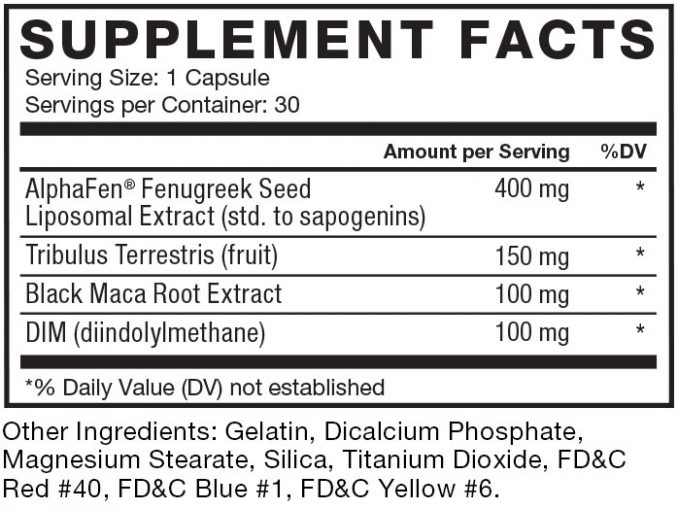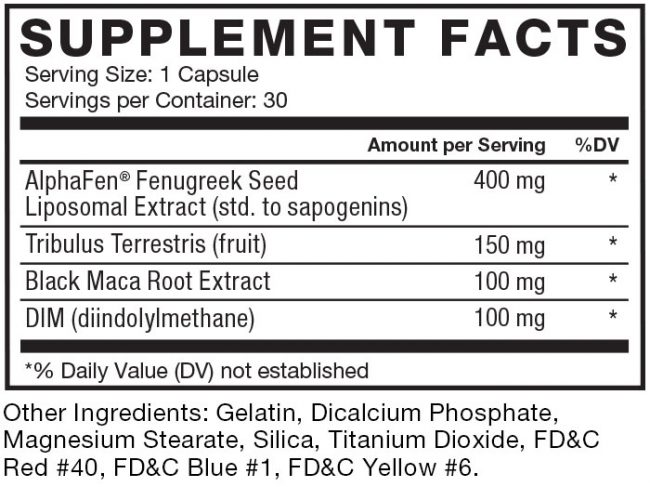 A quick look at the supplement's label reveals only four main ingredients- AlphaFen Fenugreek Seed, Tribulus Terrestris, Black Maca Root and Diindolylmethane.
Are these four ingredients good enough on their own? More importantly, do they cover everything you'd need in a potent testosterone product? Let's find out.
AlphaFen Fenugreek Seed
The X factor in Alpha King and easily its greatest ingredient. The manufacturer claims that their version of the fenugreek extract is the latest generation and is superior than the others.
The known benefits of fenugreek are many. It can bring about relief from inflammation, upset stomach, constipation and menstrual cramps in women. Force Factor's AlphaFen has enhanced bioavailability, which means its absorbed by the body easily and gets converted into usable free testosterone.
Furthermore, the company has mentioned that their fenugreek seeds have high concentrations of saponin, which stops testosterone from being turned into estrogen.
AlphaFen shows the most promise out of the four, but sadly they only included 400mg of it, which is the absolute minimum. Alpha King could have been a better test booster if they upped the dosage.
Tribulus Terrestris
Devil's weed produces a fruit that was once thought to treat impotence and elevate libido to youth-like levels. Furthermore, researchers thought that tribulus terrestris gave men preternatural strength and athletes improved performance.
It sounds like the perfect food to treat those who have low testosterone, but the compound ultimately fell short when subjected to lab tests. At best, it gave the users a short burst of strength due to trace steroidal saponins found within.
Tribulus Terrestris was once a popular ingredient that graced many a label in the early days, but the world has found better testosterone alternatives since then. Suffice to say, Alpha King is definitely lagging in terms of utilizing what's available and better, and instead chose an old-timer who doesn't have any tricks left.
Want proof? Study 1, study 2  and study 3 all show that it doesn't work
Black Maca Root
Black Maca Root is a common supplement and can be easily bought over the counter.
By itself, the ingredient promises more energy, fertility and libido, and is considered an aphrodisiac in Peru. Alpha King has 100mg of serving in each pill won't do anything for you.
Moreover, taking maca root is largely a hit or miss affair. Some may report feeling hornier or better sex in bed, but that won't apply to the next person. Others say they didn't feel anything at all and wanted a refund, saying that these supplements are a 'dud'.
The problem with this ingredient is that it has also been proven ineffective at boosting testosterone.  This study also found that both low and high doses of Maca had no effect on testosterone levels. This study however did find that it helped with libido, which is likely why it get mixed reviews.
Diindolylmethane
Green leafy vegetables all have Diindolylmethane or DIM for short. The compound contains indole-3-carbinol, which is said to control the production of estrogen.
In an entry in the Journal of Nutrition, scientists have made mention of DIM as a proponent to balancing out hormone levels in both men and women.
The addition of DIM at 100mg feels like an afterthought. For some reason, the makers of Alpha King assumed that a person suffering from erectile dysfunction could benefit from having his estrogen turned into testosterone. This isn't entirely false, but it's not 100% effective either.
So what's missing from the supplement?
Proven ingredients such as Magnesium, Zinc and Black Pepper Extract. D-Aspartic Acid is one of the best test boosting compound out there but it's not on Alpha King's label. This makes the supplement inferior to others that have it.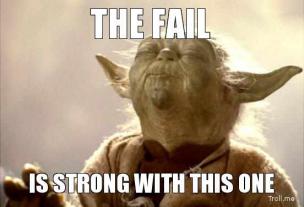 Side Effects with Alpha King
Alpha King has ingredients that aren't normally found in your daily supplements.
That said, you might experience side effects because it will be your first time taking them. DIM and maca root, in particular, do have some well-documented effects, some of which include headaches, indigestion, excessive gas and stomach irritability.
On the other hand, the lack of true test-boosting components could be the reason why you're not feeling side effects or positive ones, too.
Before taking Alpha King, it's best to consult with your physician.
Pricing on Alpha King
Pricewise Alpha King by Force Factor comes in at $49.99 for a bottle. It comes with free shipping or you can get it at any GNC store. You can save money by getting multiple bottles though, they have a buy 1 get 1 half off offer. You also save 10% if you get the auto delivery so a new bottle arrives every month.
Pros and Cons of Alpha King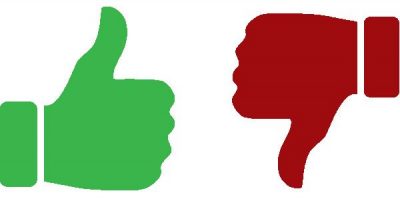 Pros
You can save money when you buy more than one
Has AlphaFen
Easy to purchase
Cons
Terrible ingredients, 2 have been proven ineffective
Missing many proven ingredients
May produce side effects
May not work at all
Will Alpha King Work For You?
It's kind of frustrating to figure out why Force Factor has added only one proven testosterone-boosting ingredient, then turned around and added three seemingly random ones. Fenugreek is a really good compound, but Alpha King only has 400mg of it, which isn't enough.
Unfortunately, you can't count on DIM, Black Maca Root and Tribulus Terrestris to save the day. The $50 price tag isn't exactly cheap for something that's really important for your overall health. Who has time to test out a product when there are better alternatives out there?
There's also the element of randomness, which means that Alpha King will either work or it won't on a 50/50 chance. If it works, the effect is fleeting and you'll need a higher dose to continue or else it's lost within the effect of diminishing returns.
Simply put, Alpha King isn't worth your time or your money. When there's too much on the line you'll want a proven testosterone supplement that works 100%, but this supplement isn't that.
Conclusion
Alpha King falls short of what's expected of a testosterone booster. It has many flaws and even fewer benefits for those who want to get their manliness back.
Alpha King mainly relies on one ingredient as its selling point, which should tell you about the supplement's potency.
If you're looking for an excellent testosterone enhancer that can give you inexhaustible strength, endless stamina and strong, lean muscle mass, here are some better options.