(Last Updated On: March 30, 2022)
If you are looking to add power and force to your workouts, effectively building up your athletic ability, there are two major ways to do this; performing Olympic lifts and using a medicine ball.
Olympic lifts are an incredible option for improving one's power during their exercises. Not only do these lifts require tremendous amounts of strength and endurance, but the lifter must also have an amazing amount of concentration and coordination in order to lift the weight over their head as quickly as they do. Without question, if you are interested in improving your power, mastering the Olympic lift is a surefire way of doing so.
However, while lifting these weights may look easy, the reality is that it takes years of specialized training in order to perform these complex maneuvers without suffering an injury or straining a muscle. Even as a practicing athlete, you run more risk attempting an Olympic lift than any potential reward for the average person.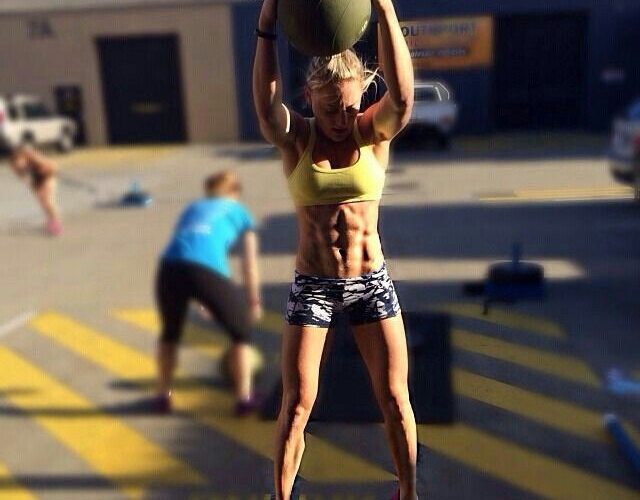 Medicine ball throws, on the other hand, while not able to produce the same incredible results when compared to Olympic lifts, can produce tremendous amounts of force and power. Not only that, but they can help you develop an impressive amount of power even without years of Olympic training.
There are many different power exercises you can perform with a medicine ball, and while many of them are great, some not as much. Below, we have curated seven of the best and most explosive medicine ball exercises you can do to increase your power and force production.
#1. MEDICINE BALL SLAM
If there's any exercise people know about when dealing with the medicine ball, it's the Medicine Ball Slam. This exercise offers a full-body workout, strengthening the arms and upper body, the core, and the lower body all at the same time. Because of this, the Medicine Ball Slam exercise requires a mixture of coordination, balance, speed, and overhead mobility in order to maintain proper form.
HOW TO PERFORM THE MED BALL SLAM
* To perform the exercise, stand up straight with your feet hip-width apart while holding the medicine ball in both hands.
* While raising up on your toes, bring the med ball over your head while extending your arms outward with your heels in the air.
* Then, hinge forward at the hips before slamming both your heels and the ball to the floor. Bring the ball down as hard as you can.
* As the ball is still bouncing up, extend out to catch it. This puts you in position to begin the next rep.
For a smooth transition from rep to rep, focus on catching the ball as it is bouncing upwards and immediately begin slamming it down again. Be careful of not bouncing it too close or far, as this will cause the ball to either hit you in the face or bounce at an angle away from you.
BENEFITS OF PERFORMING THE MED BALL SLAM
The Med Ball Slam is, first and foremost, a full-body exercise that works on the person's core, hips, shoulders, arms, and lats. By focusing on posture and balance, the person strengthens their core, allowing them to launch out and explode stronger and faster.
This exercise is also a great exercise for strengthening the arms and upper body and refining the body's hinge movements. These movements target the glutes as well as the lower back and hamstring. They are essential in performing most kettlebell swings, deadlifts, and barbell hyperextensions.
Related: Med Ball Slams: The Benefits and The Best Alternatives
#2. MEDICINE BALL SHOT PUT THROW
While not as famous as the Med Ball Slam, the Med Ball Shot Put Throw is a very useful exercise that offers numerous physical benefits. It strengthens the upper body, training the shoulders, chest, and triceps through explosive movements.
Not only is it a great exercise to do on its own, if you've stalled on your presses, these movements can open up your triceps, allowing you to push harder than before.
HOW TO PERFORM THE MEDICINE BALL SHOT PUT THROW
* First, stand perpendicular to a wall at about four feet away. Your feet should be just wider than hip-width apart.
* In this form, hold one hand under the ball and the other at its back.
* Keep your back elbow at shoulder height and place your weight on your back hip.
* Then, quickly and explosively shift all of your weight to your front hip, launching the ball towards the wall.
* As the ball bounces, catch it before launching out again.
You want the process to be as smooth as possible. To do this, be in position to immediately push the ball out again as it bounces towards you.
BENEFITS OF PERFORMING THE MEDICINE BALL SHOT PUT THROW
The Med Ball Shot Put Throw helps strengthen either side, allowing you to remedy any power imbalance between the two. It also helps improve pressing and rotational power by putting your muscles in the pressing position while they are shooting the ball out.
Related: Plyometrics for Faster and More Explosive Athletes
#3. STANDING POWER THROW/BOMB TOSS
While the Standing Power Med Ball Throw appears to use force from the upper body, this isn't actually the case. In reality, as you are required to launch from a squatted position, all the power is coming from your lower body, moving upwards into your arms and chest. Because this is the case, the exercise is great for those looking to improve their leg muscles and lower body.
HOW TO PERFORM THE STANDING POWER THROW
* Get into a squat stance while holding the medicine ball at arm's length. You should be using both hands.
* Keep squatting until your hands nearly touching the floor.
* Just as you are at your lowest position, explosively launch up, throwing the ball up into the air.
* Make sure to keep your eye on the ball, grabbing it after it lands and repeating the process.
BENEFITS OF PERFORMING THE STANDING POWER THROW
The Standing Medicine Ball Power Throw is an ideal warmup exercise for performing squats. The movement dramatically improves your lower body, strengthening your legs, thighs, and glutes along with your core.
Related: 10 Exercises to Build Power for Athletes
#4. ROTATIONAL MEDICINE BALL THROW
When working out, many of our exercises affect the core as well as hip rotators. This is particularly the case for most athletic sports professions like golfers, gymnasts, quarterbacks, and baseball players. Between playing any of these sports or needing to focus on your obliques, performing Rotational Medicine Ball Throws is something very important and definitely worth your time.
HOW TO PERFORM THE ROTATIONAL MEDICINE BALL THROW
* Stand between two and four feet from a wall, standing at your side. You should be holding the ball in both hands at your back hip.
* In one movement, launch the ball towards the wall towards the opposite side. You should be transferring your weight from your back hip to the front hip.
* As the ball bounces back, catch it from that same side before launching it from the other side. The process should be as smooth and fast as possible, and the force should largely come from the hips and not the arms.
BENEFITS OF PERFORMING THE ROTATIONAL MEDICINE BALL THROW
The Rotational Medicine Ball Throw strengthens the hip rotators as well as the core obliques. As your hip rotator grows stronger, you'll be able to throw the ball faster and stronger. This exercise will result in explosive hip movements, mainly when performing deadlifts and hinge movements.
Related: 3 Workouts for Increased Power
#5. MEDICINE BALL CHEST PASS
The Medicine Ball Chest Pass works well on multiple fronts. When performing the exercise, you can produce explosive power while also strengthening your core stabilizers and improving your reflexes.
The exercise trains the individual in launching and catching a weighted object quickly and in rapid succession. If you need to improve your control and endurance, the Med Ball Chest Pass is very useful.
HOW TO PERFORM THE MEDICINE BALL CHEST PASS
* Start by standing with your arms fully extended two inches from a wall.
* Go into a slight squat with your feet at hips-width apart.
* Holding the ball with both hands on either side, raise it to the center of your chest.
* Then, in a single motion, launch the ball out while fully extending your arms, catching the ball as it rebounds against the wall.
* Try to throw and catch the ball as fast as possible to improve your endurance as well as your arm and chest muscles.
BENEFITS OF PERFORMING THE
The Medicine Ball Chest Pass is great for strengthening your upper body as well as your core. As you are launching and catching the ball with intense power, you are improving the chest, shoulders, as well as tricep muscles simultaneously.
#6. OVERHEAD MEDICINE BALL THROW
The Overhead Medicine Ball Throw is an exercise that has a lot of different uses. Because you are performing an overhead movement, this exercise greatly strengthens the shoulders and the upper body as a whole. It is one of the most used movements in sports, making it crucial for all sports enthusiasts and athletes.
HOW TO PERFORM THE OVERHEAD MEDICINE BALL THROW
* To perform the overhead throw, stand between 8 and 10 feet from a wall while using a medicine ball that weighs between four and eight pounds. Carry it in both hands.
* Slightly bend your legs while raising the ball above and behind your head.
* Take a large step forward with one leg, launching the ball towards the wall as you do.
* As the ball rolls back, immediately pick it up and go back into the launching stance.
BENEFITS OF PERFORMING THE OVERHEAD MEDICINE BALL THROW
The Overhead Medicine Ball Throw is ideal due to its incredible simplicity. Between that and its wide amount of versatility, it can help virtually everyone that uses it. The exercise movement also strengthens your chest, shoulders, core, and triceps.
#7. KNEELING LATERAL UNDERHAND PASS
The Kneeling Lateral Underhand Pass is a lateral pass that is initiated from the knees. This offers considerably more core strength, making it a preferred option for many athletes. The exercise also requires mobility and rotation to achieve the appropriate range of motion compared to the standing lateral pass.
While the exercise can be performed with a partner, the ideal method is actually against the wall. This will require you to use enough power and explosive force to cause the ball to bounce back.
HOW TO PERFORM THE KNEELING LATERAL UNDERHAND PASS
* Move into a kneeling position perpendicular to the wall or your partner. Make sure to hold the ball at waist height. While kneeling, make sure that you are on a soft or padded surface to prevent injury.
* While holding the med ball, rotate the shoulders opposite of the intended target, drawing the ball away from them.
* Then, throw the ball across your body. You want to follow through with your arms and your shoulders as you launch the ball out. If you are using a wall, you want the force to be enough to cause the ball to quickly rebound back in your direction.
* As the ball rebounds, catch the ball before it reaches your body. Your arms should still be extended out and should only come back in after you've caught the ball.
* Once you have caught the ball, immediately rotate your shoulders back before moving to throw it out again.
* After performing on one side, switch to the opposite.
BENEFITS OF PERFORMING THE KNEELING LATERAL UNDERHAND PASS
The Kneeling Lateral Underhand Pass is a great exercise for strengthening the core muscles, particularly the obliques. The exercise is also great for improving your shoulder and arm strength.
OPTIMAL MEDICINE BALL MOVEMENT SUGGESTIONS
Even despite the medicine ball being considerably easier to use compared to most other exercise tools, that isn't to say there aren't a few suggested tips you can apply to increase the quality of your throws and get the most out of the exercise.
DON'T BE AFRAID TO GO FEWER AND LIGHTER
The whole purpose of performing these movements is to generate as much explosive power as possible and as fast as possible. Also, remember that this is not the workout but something of a second warmup. This means you shouldn't try to push until failure or go as heavy as possible. Either option will result in a breakdown of your form and ultimately a reduction in the quality of your throws.
If you feel exhausted after the workout, that means you are pushing yourself too hard. In that case, make a point of reducing the number of reps and weight so that your movements are as fluid, hard, and as fast as possible without slowing down or feeling tired afterward.
For those just starting, you ideally want to only start between three and five repetitions while using a medicine ball that ranges from between four and 10 pounds. As you grow stronger, you can steadily progress in repetition and weight. Keep in mind that if you ever feel your form is suffering, make a point of going lighter.
ALWAYS PERFORM A WARMUP FIRST
While it may seem simple, the medicine ball requires a lot from the person. Rather than just jumping in and going or doing it and stopping, medicine ball exercises are meant to be sandwiched between a warmup exercise and a full-on strength training exercise.
This way, you are ready to push the while not too exhausted to compromise your performance.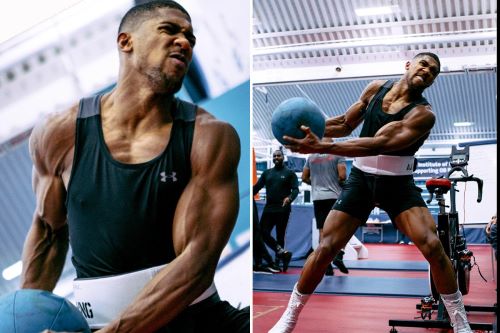 WHY YOU SHOULD USE MEDICINE BALLS FOR POWER
Despite medicine balls not being nearly as heavy as other weighted training items because they effectively challenge your balance and core strength, you can benefit in ways you wouldn't from any other type of weight. In this respect, it is similar to using free weights compared to machines.
Below are four different areas that improved due to the use of medicine ball training.
#1. IMPROVED ATHLETICISM
Because it is a fast-paced exercise, Med ball training requires the use of speed, power, and accuracy. These three areas are vital in all athletic sports and physical training. Simply performing these exercises will make you a more capable athlete both in the gym and on the field.
#2. EASE OF USE
As we started, Olympic lifts are able to give you many of the same benefits as medicine ball training and then some. However, unless you're already a trained expert, it's going to take a while to effectively perform the techniques correctly and without fear of injury.
The same is not true for a medicine ball. Even with only an elementary introduction of the form, most people will immediately get tremendous benefits no matter their training experience. In fact, even experienced athletes still use medicine ball power training as supplemental exercises.
#3. IMPROVED STRENGTH
Because the medicine ball is weighted, each successful repetition activates your muscle fibers, causing them to strengthen and improve. As these muscle fibers improve, so too does your actual physical strength.
#4. BURNS CALORIES FASTER
Because you are using your fast-twitch muscles in your arms and legs, you are naturally burning more calories when rapidly catching and throwing the ball. In fact, your body will continue burning calories over the next 14 hours.
CONCLUSION
Now that you have a firm understanding of the benefits of medicine ball power training, as well as seven highly practical exercises, you are in the best place to start increasing your strength and power. Rather than ending, your journey now is just beginning.
Go back and re-read these seven exercises and begin implementing them into your regular strength workout routines.
After you have mastered these exercises, you'll be able to progress to more advanced medicine ball exercises and improve your athleticism even further.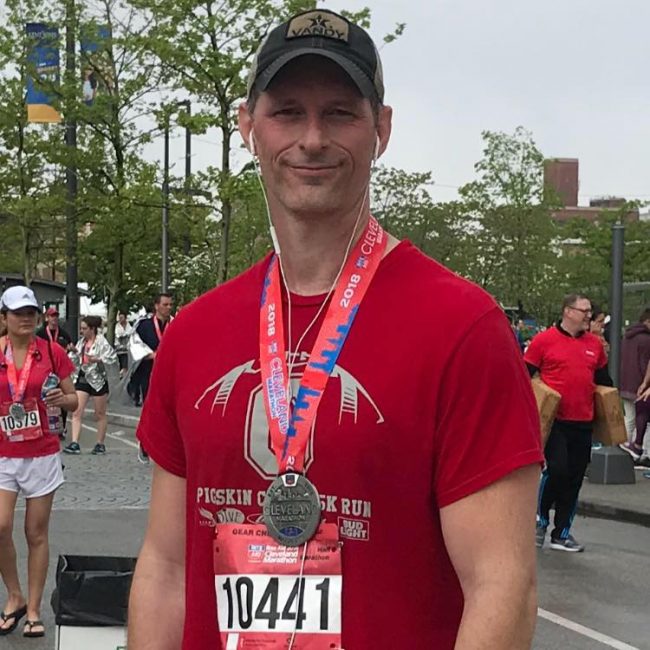 Ryan is a former college wrestler and lifelong fitness fanatic. He has run half marathons, done mud runs, placed in body transformation contests, coached wrestling and now coaches girls soccer. Not to mention he has also tried literally hundreds of supplements over the years and has a vast and thorough supplement knowledge. He has written for Muscle & Strength, Testosterone Junkie, The Sport Review and other publications. He is also the editor in chief of this website. Feel free connect with him on his LinkedIn page below.