(Last Updated On: October 18, 2021)
Looking for weight loss pills that are readily available at your local Walmart store?
It's a fact of life that Walmart is the first thing that comes to mind when you want to buy something, e.g., a laptop, the latest wet vacuum robot and yes, even fat burner supplements.
But are they any good? If so, what are the best weight loss pills at Walmart?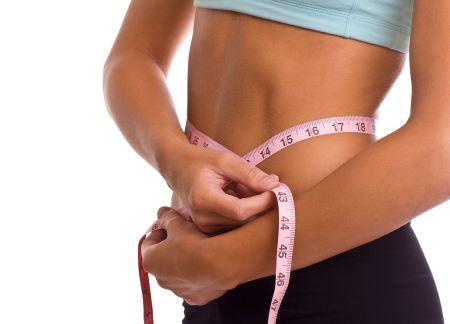 How Weight Loss Pills Work
A weight loss supplement works exactly as it reads- they can take off pounds from your waist, arms and legs via several mechanisms.
Not all fat burners are alike in terms of potency and benefits. Each brand tends to market itself as a wholly unique product, with a special blend of ingredients to melt years of fat accumulation.
One thing they have in common though is that they have active ingredients that make you feel full, increase your body's ability to burn fat or reduce fat absorption.
That said, let's take a look at the best weight loss pill ingredients you can get while shopping for Walmart's weight loss pills.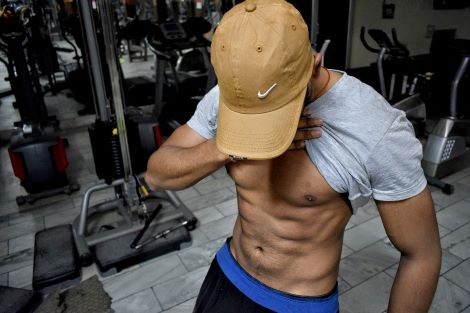 Best Weight Loss Pill Ingredients
Green Tea Extract
A super popular ingredient not just in the fat burner industry but with health enthusiasts as well. Green tea is right up there with coffee as the most-consumed beverage in the world.
Aside from the caffeine content, extract of green tea has an abundance of catechins, antioxidants and polyphenols, all of which promote a healthier system. Catechins specifically help with weight loss by encouraging thermogenesis, a process where your body burns stored fats for heat and energy.[1]
Raspberry Ketones
Raspberry ketones are sourced from red raspberries, cranberries, blackberries and kiwis. They are molecularly similar to synephrine and capsaicin, both of which are excellent compounds against unwanted fat.
In studies, it was found that raspberry ketones encouraged greater fat breakdown and the production of adiponectin, a hormone that regulates blood sugar and metabolism.[2]
Green Coffee Bean Extract
The 'green' part of green coffee bean extract comes from the fact that they haven't undergone the roasting process. This gives the extract a higher chlorogenic content that its roasted counterpart.
Chlorogenic acid is thought to have antioxidant-like characteristics and can help you lose weight by cleaning the liver, increasing the body's ability to torch fat, boosting metabolism and curbing appetite.[3]
Cayenne Pepper
Cayenne pepper is packed with nutrients such as vitamins K, B6, C, E and A, potassium, riboflavin, manganese, protein and fiber. They go well with almost any dish and can benefit your weight loss journey in a number of ways.
Regular cayenne pepper intake can reduce hunger pangs, is good for digestion and boost your metabolism. Faster metabolism means your body works extra hard to burn more calories and stored fats in a high-temperature environment.[4]
Glucomannan
Top fat-burning pills that suppress the appetite will most likely have glucomannan as the main ingredient. It's a kind of fiber that has sponge-like properties, meaning it mops up water once you ingest it leading to a feeling of satiety or fullness.
Aside from being a natural ingredient, glucomannan turns off your body's ability to absorb fat and protein, stays in your stomach for longer and is low in calories to boot. Your gut also gets an infusion of good bacteria so it functions better.[5]
Best Weight Loss Pills Not at Walmart
Let's be honest, Walmart isn't the best place to get weight loss pills that work. Here are the best ones for men and women.
You will need to understand that weight loss works differently for both sexes. Thus, there's one that we'd recommend for men and one for women.
For Men – Instant Knockout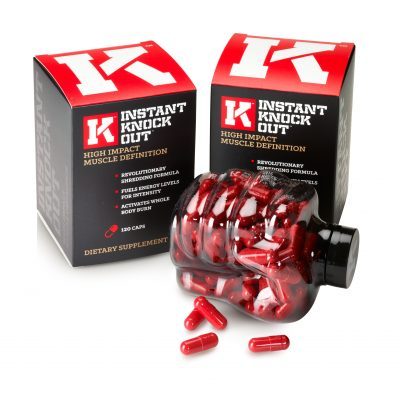 Instant Knockout was first marketed towards MMA fighters, professional boxers and bodybuilders, but it was so effective that the manufacturer made it available for anyone who needs to burn stubborn fat.
The pills come in an awesome fist-shaped bottle that adds to the appeal. Inside, you get ten of the most powerful fat-busting components: green tea extract, cayenne pepper, glucomannan, caffeine anhydrous, vitamin B6 and B12, chromium, zinc, piperine and green coffee bean. What we like about Instant Knockout is that the ingredients aren't haphazardly thrown together- there's a thought to the process, including the dosage.
The result is a true weight loss supplement for men. Faster metabolism equals higher body temperature for a conducive environment, while glucomannan keeps you full without weighing you down. Green tea and caffeine keeps your engine going while providing an abundance of nutrients.
Instant Knockout works regardless of your weight loss goals. Need to build a ripped physique? Slimming down to your ideal weight? Looking to eliminate unsightly stomach bulges? Instant Knockout's formulation does well in all those scenarios. You'll be sure to notice positive results in a short time.
Website: InstantKnockout.com
For Women – Leanbean

Leanbean is the undisputed fat burning supplement for women, hands down. It does so many things right, including handpicked ingredients, excellent dosage and taking into consideration the feminine physique.
It's one of the few products that can target years of accumulated pounds due to a targeted blend of minerals, vitamins and fiber. What's more, Leanbean is clinically proven and has been shown to produce toned legs, arms and abs and firmer glutes.
Glucomannan is the heart of Leanbean, along with choline, chromium picolinate, vitamins B12 and B6, chloride, zinc, green coffee, turmeric, garcinia cambogia, acai berry and piperine. Dosages are excellent and hit all the right spots.
There aren't any artificial ingredients, fillers or non-vegan components that can derail your path to health and overall well-being. We guarantee Leanbean produces desirable results!
Website: Leanbean.com
10 Best Weight Loss Pills at Walmart
Here are the 10 best weight loss pills at Walmart. Keep in mind these are certainly not the best weight loss supplements on the market. The best would be Instant Knockout for men and Leanbean for women but more on that later. Here are your top 10:
10. MetRX CLA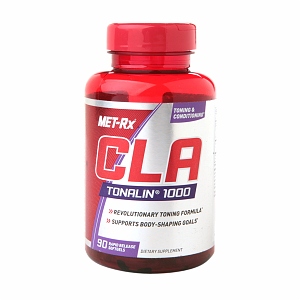 An advanced supplement that caters to bodybuilders, elite athletes and those who want to look good. MET-Rx CLA contains conjugated linoleic acid to give your metabolic rate a boost derived from safflower oil.
The brand works along the angles of those who are sensitive to caffeine. The 'revolutionary' toning formula is just 1g of safflower oil and up to 84% CLA, which may not be enough to get the job done.
If your system doesn't respond to conjugated linoleic acid, then you'll have wasted your money on a one-trick pony. Your best bet is to get something that has more than one ingredient.
Related: Best Pre-Workout Supplements for Losing Weight
9. Hyper Cuts by CTD Labs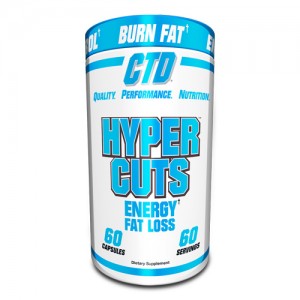 CTD Sports Hypercuts is cheap, but can it really help you with your body-shaping goals?
Touted as an 'extreme fat loss' and energy blend, you get two mechanisms of action- appetite suppressant and fat-burning abilities. The brand hides its ingredients in a proprietary blend of huperzine A, higenamine, caffeine, panthergy n-methylpentyl-iminoglutaric acid and a host of other substances we can't pronounce. Not to mention the fact that each dose is only a puny 431 milligrams, that is not gonna get the job done.
If you want to try out an unproven supplement, then be my guest. But for those who want to see results and put their money on proven weight loss supplements, read on.
Related: See our Top-Rated Fat Burners for Men
8. Leanfire XT by Force Factor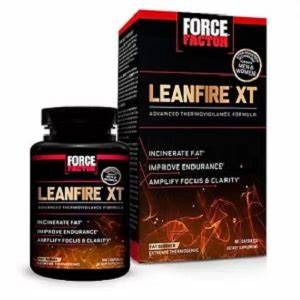 A quick look at Leanfire reveals a promising fat burner that can boost your metabolic rate and allow you to lose weight fast.
You get a list of good ingredients such as green tea extract, garcinia cambogia, cayenne pepper and L-theanine, among others. What looks good on paper doesn't translate well in real life though.
There have been complaints that users got more hungry and tired. Others felt jittery and weird as soon as they started taking the pills. The potential downsides make Leanfire a hard pass.
7. Hydroxycut Platinum
Hydroxycut Platinum sounds more like a vitamin supplement than a weight loss product, but is there more than meets the eye?
America's #1 selling weight loss brand offers a 5-in-1 formula with essential minerals, probiotics and vitamins for a powerful metabolic boost. Notable ingredients include ashwaganda extract, garcinia indica and robusta coffee bean.
Unfortunately, the price tag is ridiculous and the supplement can induce nasty side effects that go on for days.
6. Lean PM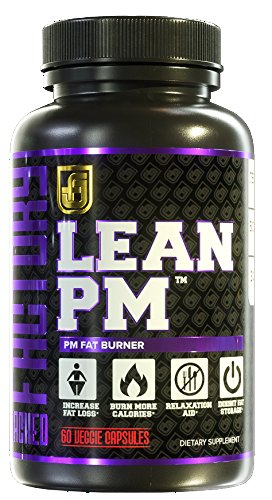 Next on our list of the best weight loss pills at Walmart, we have Lean PM. Lean PM helps you burn fat as you sleep and gives you quality rest while you're at it. You get bioperine, melatonin, 5-htp, L-theanine and EGCG in the form of green tea leaf extract, as well as magnesium and vitamin B6.
What it doesn't have is caffeine, one of the best fat-burning compounds out there. Also, the price doesn't justify the benefits, even if the product manages to tick all the right boxes.
Related: See The 15 Best Reviewed Fat Burners for Women
5. Fat Burner by Zantrex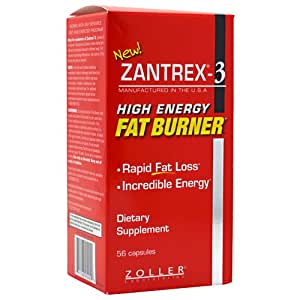 There's a lot of confusion about the Zantrex weight loss supplement line, particularly Zantrex 3 and Zantrex Red (which are basically the same). The supplement promises up to 15.6 percent loss in body fat using a versatile formula that offers promising results.
Its main ingredients are fennel seed powder, green tea extract and guarana extract. There's also the addition of methylxanthines for mood, alertness and energy.
Finding out the difference between Zantrex Black, Zantrex-3 and others is a futile exercise. The company directs you to use Zantrex 3 High Energy Fat Burner and not their previous supplements, which sounds confusing and shady at the same time. Our thoughts? Skip Zantrex 3 fat burner.
4. Performix SST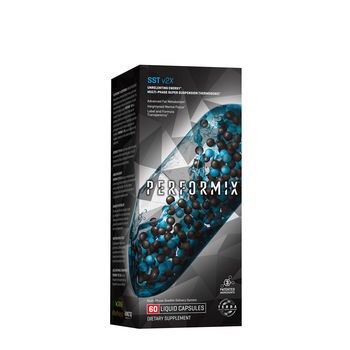 SST by Performix is a thermogenic supplement with bonuses such as enhanced fat metabolism, mental focus and extra energy. Their formula is hidden under the TERRA Intelligent Dosing, and a further look reveals bioperine, cayenne pepper, mucuna puriens, yohimbe, ashwaganda extract and caffeine as the main ingredients, among others.
SST ultimately falls short of what you'd expect in a good fat burner product. You'll need the help of other Performix products to really get things going, but doing this will drain your wallet.
Don't be fooled by the marketing- the dosage is far less potent as advertised, and the ingredients aren't as pure as you'd like.
3. Lipo 6 Black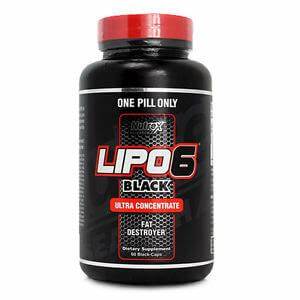 Lipo-6 Black comes in a dark and imposing package and promises no-nonsense weight loss support via hunger pang and appetite curbing, an increase in metabolic rate and providing extra energy.
The supplement facts reveal choline, L-tyrosine, caffeine anhydrous, theobromine, grains of paradise, yohimbe, huperzine A, rauwolscine and black pepper extract. Some of these ingredients are good but what we couldn't accept were the 'unknowns', which can prove to be detrimental to your health and weight loss goals long-term.
Also, the last time we checked the manufacturer's website the supplement was out of stock. You can also get it at Walmart but you'll be risking side effects.
2. Trans4orm by Evlution Nutrition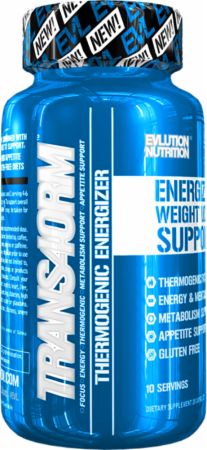 Trans4orm, tricky spelling aside is made by Evlution Nutrition, a well-known company within the supplement industry. The manufacturer says that their fat burner helps you get your appetite under control while boosting metabolism in the process.
Buying Trans4orm will get you folic acid, green tea extract, caffeine, alpha GPC, huperzia serrata, yohimbe, coleus extract, L-tyrosine, choline and vitamin B12. Unfortunately, all that redundant caffeine and compounds can cause side effects such as epigastric burning, hot flashes, bloating, dizziness and headaches.
Make sure to follow the dosing and instructions to the letter or you'll suffer from fever and stomach upsets. If you constantly forget things then it may be better to pick another weight loss pill.
1. Alli Weight Loss Supplement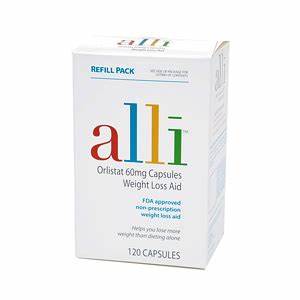 Alli is an OTC drug that can be found at your local Walmart. What it does it offer a quick solution to those who are struggling to lose weight. It's quite similar to Xenical but with a lower dose.
The FDA has warned against Alli due to its possible link to liver failure. If you're experiencing brown urine, yellow skin or eyes and light-colored stool, it's advisable to stop taking Alli at once.
The main ingredient is Orlistat, an active ingredient that limits the amount of dietary fat in the intestines. Also, in order for it to work, you will need to factor in a well-balanced diet and regular physical activity.
Wrap up
Walmart having weight loss pills is a small miracle in itself. This entices those who want to lose weight to try them out as they're readily available. But be warned- convenience doesn't always equate to success because fat burners should have precise dosing and the right mix of ingredients to be effective.
By the way, you can order Instant Knockout and Leanbean straight from the manufacturer's website and have it delivered straight to your doorstep. How's that for convenience?
References
1 https://www.ncbi.nlm.nih.gov/pubmed/20089791
2 https://www.ncbi.nlm.nih.gov/pubmed/20425690
3 https://www.ncbi.nlm.nih.gov/pubmed/16545124
4 https://www.ncbi.nlm.nih.gov/pmc/articles/PMC4477151/
5 https://globalhealing.com/natural-health/health-benefits-glucomannan/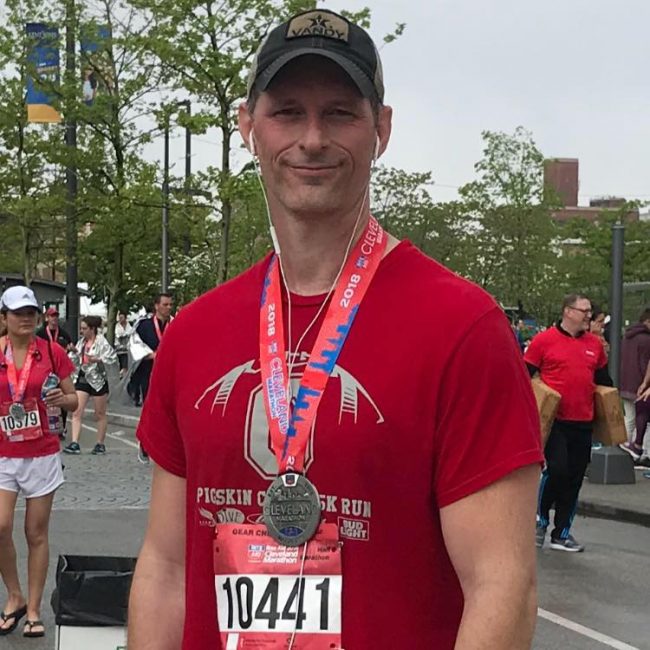 Ryan is a former college wrestler and lifelong fitness fanatic. He has run half marathons, done mud runs, placed in body transformation contests, coached wrestling and now coaches girls soccer. Not to mention he has also tried literally hundreds of supplements over the years and has a vast and thorough supplement knowledge. He has written for Muscle & Strength, Testosterone Junkie, The Sport Review and other publications. He is also the editor in chief of this website. Feel free connect with him on his LinkedIn page below.