(Last Updated On: May 15, 2020)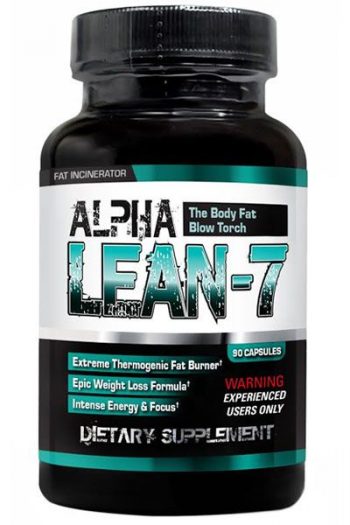 Alpha Lean 7 is a weight loss supplement designed to strip away stored fat and pave the way for a fitter, leaner you.
But does it really work?
Find out the results in this Alpha Lean 7 review and see if this fat burner supplement is the right one for you.
What Is Alpha Lean-7?
Hard Rock Supplements, maker of Alpha Lean-7, touts the weight loss supplement as a total fat burning product that gives the user 7 fat loss benefits. Once you start taking the pills you'll experience the following:
Torching of stubborn body fat.
Lowered food cravings.
Raised metabolic rate.
Fast elimination of water weight.
Boosted energy throughout the day.
Better mood.
Increased focus, concentration and other cognitive functions.
Suffice to say, it's an all-in-one weight loss product designed to condition your body, leading to an optimal state of fat burning. The proprietary blend formula that makes up Alpha Lean 7 is DMAA free, which means you get the thermogenic effect without any of the potential adverse effects. Moreover, you get improvements on other areas of your life, such as having more energy to spend and better concentration for work and other daily matters.
Who Is Alpha Lean-7 For?
Alpha Lean-7 is being marketed towards "advanced users", or those who already have tried various fat burning supplements with no success. This product is supposed to be for those who want the perfect physique while they're building up lean muscles. In a way, Alpha Lean 7 says it works well with fitness goals because it increases thermogenesis and metabolic rate. They say you it helps you burn fat better and still get lean muscles. It is also supposed to increase energy, which allows you to perform better in the gym. It is also made to suppress appetite so you eat less.
It's worthy to note that this weight loss supplement may be used by men and women alike.
Ingredients In Alpha Lean 7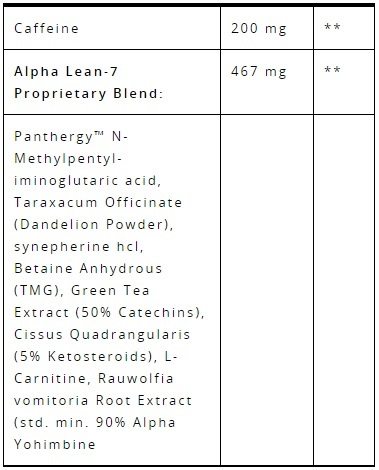 The proprietary blend of ingredients are all-natural and come from organic sources. Take a look at the list and the benefits they give you:
Caffeine Anhydrous
A purer, more powerful form of caffeine that gives you the boosts without the crash. Users can get their fix on caffeine this way and enjoy the energy and the mental clarity it brings. When combined with a gym workout, the result is a more stamina and an explosive finish.
Green Tea Extract
Green tea extract works really well in fat burning supplements because it does a number of things. One, it helps facilitate weight loss without doing harmful damage to your body. Second, it provides a wealth of antioxidants that promote better health and wellness. Green tea contains large amounts of catechins, which increase your body's thermogenesis and boost metabolism. This extract also gives you a lift in terms of energy gently and without the crash.
L-Carnitine
An amino acid that you see in so many weight loss supplements and workout formulas, and with good reason. L-Carnitine primes your body to receive optimal fat loss in the most important areas, i.e., your abdomen, waist, arms, and legs. What's more, it helps reduce muscle fatigue and damage so you won't feel as tired after workouts.
Yohimbe
Yohimbe is a compound that can be taken to increase blood flow towards the extremities, mainly your arms and legs. As you may know, Yohimbe is one of the main ingredients in supplements that relieve erectile dysfunction. The blood vessels get wider, thereby allowing more blood, oxygen and other nutrients to flow where they need to be. More blood means more energy and less fatigue after strenuous exercise.
Cissus Quadrangularis
A plant that's native to Asia and parts of Africa, Cissus Quadrangularis is often used in medicine that treats bone and joint conditions. The compound is similar to that of fish oil, containing plenty of anti-inflammatory properties and antioxidants for general well-being.
Betaine Anhydrous
An all-around compound that helps with eye, bone, muscle, nerve, heart and brain functions. Liver health is improved as well. Betaine anhydrous is what gives Alpha Lean 7 the ability to suppress appetite and prevents the eating of unhealthy and fatty junk foods.
Dandelion Root Powder
A potent diuretic that's included in Alpha Lean 7 for one purpose- to help you lose water weight as quickly as possible. Over time, your body will learn to hold less water weight, which helps you in your quest to get back in shape. As a natural extract dandelion powder helps relieve gastrointestinal issues and promote a healthy liver.
Eria Jarensis Extract
Eria Jarensis is often used in nootropics to help with better brain functions. The compound also helps provide a synergistic effect, which amplifies the efficacy and the benefits of all the ingredients contained in Alpha Lean 7.
One big problem we have with this product is the proprietary blend they use. This means they mix all the ingredients together in what they call a blend and they only tell you the overall size of the blend and not how much of each ingredient is in the blend and there is no way for you to find out. This isn't good if you are looking for transparency and to reduce side effects.
We can see the size of the blend is 467mg though, that is pretty small for having 7 ingredients in the blend so the doses are likely pretty low on each of the ingredients.
Missing Ingredients
This product has a long list of effective ingredients that it isn't using. Some of the key missing ingredients include:
Glucomannan – This fiber makes you feel fuller so you eat less during the day and consume fewer calories.
Green Coffee Bean – This ingredient from unroasted coffee beans help boost your metabolism.
Ceyanne Pepper – This increases your metabolism through thermogenesis and also reduces appetite.
Razberri-K – This ingredient from raspberries aids in the removal of fat from the body.
Reviews on Alpha Lean-7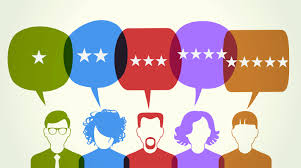 Looking across the internet and the reviews are pretty middle of the road on this product. Many are in the 2-3 star range and we even saw 1 review that really didn't like it. Many reviews didn't like the proprietary blend of the ingredients, others said it was ineffective.
On the other hand, some of the reviews liked the use of green tea.
Side Effects With Alpha Lean-7
Online users have reported little to no side effects when they started using Alpha Lean 7, but that doesn't mean you should be careful in terms of dosage.
The problem with listing a "proprietary blend" is that each ingredient's dosage may or may not be listed. In Alpha Lean 7, there are some compounds that could give you side effects when they are taken above the recommended dose. For example, caffeine anhydrous gives great benefits when taken in moderation, but when you take too much you start experiencing dizziness, nausea and being over-jittery.
One way to combat this is to start out slow and go below the recommended dosage. If you feel fine and haven't experienced any adverse effects, then you can up the dosage until you get to the recommended dosage on the label.
As a precaution, you should consult with your physician before taking Alpha Lean 7. Individuals who are suffering from serious health conditions or pregnant women should not take the weight loss supplement.
Pros and Cons of Alpha Lean-7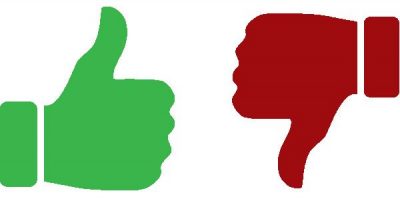 Pros
Uses green tea to boost metabolism
Uses caffeine to boost energy
Uses Synephrine, another solid fat burning ingredient
Cons
Uses a proprietary blend so we don't know how much of each ingredient is in there
Missing key ingredients like green coffee bean, Razberi-K and Glucomannan
Uses Yohimbe which has nasty side effects
Small size of the proprietary blend means low doses of ingredients
Will Alpha Lean-7 Work For You?
Alpha Lean-7 may give you some benefit as a fat burner supplement, but there's actually much better weight loss supplement that work better and doesn't give you as many side effects.
Alpha Lean 7 is marketed towards weightlifters who want to shed weight in the quickest way possible so they can get more results, i.e., stronger, well-defined muscles or a ripped physique, but those who just want to lose weight can also try it out.
Conclusion
There are some ingredients in this supplement that just don't work, on top of that they use a proprietary blend so you don't even know the doses of the ingredients. It is also missing key fat burning ingredients like green coffee bean, Glucomannan and cayenne pepper. On top of that, the overall dose of this product is really small and not big enough to be very effective at all.
If you're really serious about achieving your weight loss goals or want to tone down in the best shape you've been on in years, then we recommend a better supplement that will give you more bang for your buck. Any of the supplements from our list of the top fat burners would be a much better choice.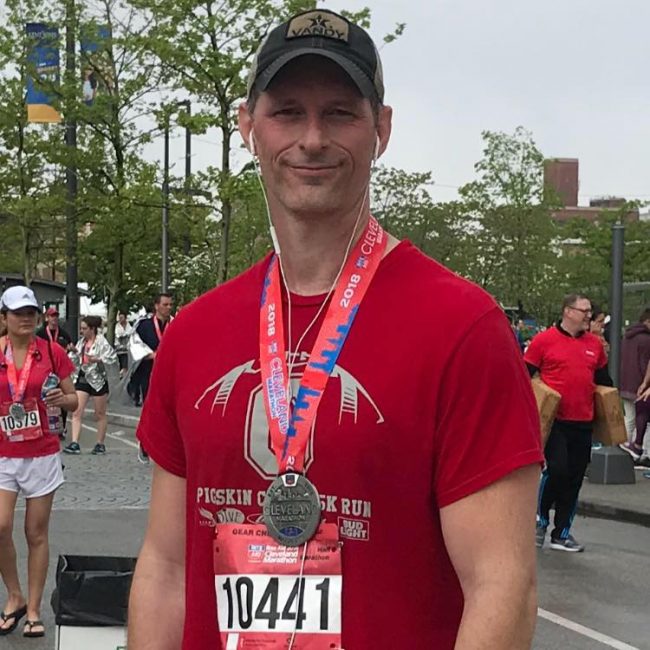 Ryan is a former college wrestler and lifelong fitness fanatic. He has run half marathons, done mud runs, placed in body transformation contests, coached wrestling and now coaches girls soccer. Not to mention he has also tried literally hundreds of supplements over the years and has a vast and thorough supplement knowledge. He has written for Muscle & Strength, Testosterone Junkie, The Sport Review and other publications. He is also the editor in chief of this website. Feel free connect with him on his LinkedIn page below.