(Last Updated On: April 30, 2021)
Every damn year…
Stage 1: The Rocky Balboa Stage
The Games just finished. You're inspired. You're dreaming BIG. Chin down, eyebrows pursed, eyes on the prize.
Maybe you'll even make it to Regionals this time. Who knows, if you can do 3 muscle-ups now, imagine how many you could do if you ditch your 1-off, your wife and kids and say no to all social events for the next year.
You've got the vision. Fraser better watch his ass. EYE OF THE TIGER ON REPEAT!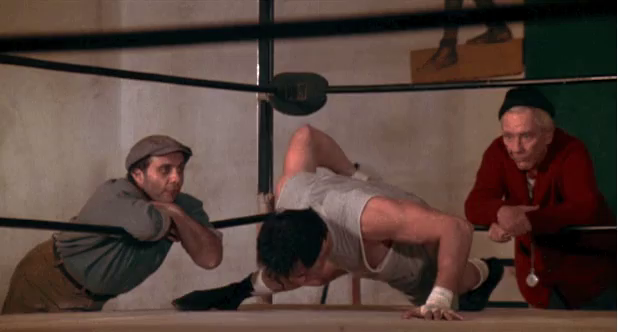 Stage 2: Panic Stations
Shit, the Open is TOMORROW?! How the hell did that happen?
You take a deep breath. You need the toilet a little more than usual, but you're feeling kinda ready. You've been psyching yourself up for this for a year, well, mostly just the last month, but that month was hardcore.
That flutter in your tummy? Oh, that's pure excitement. 
Stage 3: The Plot Twist
The first workout is announced. You stayed up late to watch it live. It's officially shit your pants time.
Erm, HOW MANY toes to bar? Crap.
Maybe you got a bit carried away with the whole Regionals idea 12 months ago.
Maybe you'll just have a quick look at the scaled options…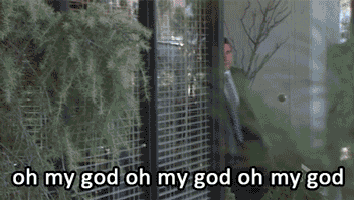 Stage 4: The Rally
You spend the next 7 hours on Facebook conferring with your WOD buddies and wonder why you felt so deflated when you heard the announcement.
We're not competing against the elite here after all, this is just for lols right? We do our best, have fun, that's what CrossFit is all about. Yeah, shits and giggles.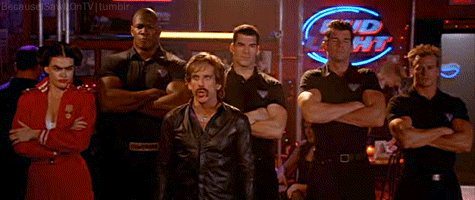 Stage 5: The Sweat Fest
Gulp. The workout is here. You give that bastard your all. Your entire box is cheering you on for every rep. You finish, drenched in sweat, crawling-on-the-floor-exhausted, but completely pumped.
Goddammit you're an athlete!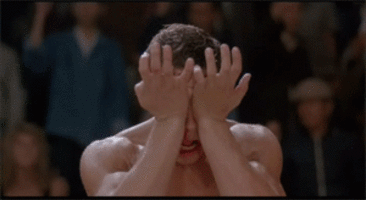 You don't even care about your score, you won just by completing it. Just by being here, with these people, in this wondrous moment that will never happen again, you were here! High five me brother, the magic of the Open is within me! 
Stage 6: The Self-Analysis
Once the adrenaline wears off, your position in the pecking order becomes your new obsession. You've hit refresh on the leaderboard so many times, you're wearing a hole in your left click button. 
Stage 7: The Rude Awakening
Ah, that prestigious spot number 180,000.
It wasn't quite the glory you'd been hoping for.  And that bastard from the Box down the road who you've been stalking following curiously on social media got 3 more reps than you. Maybe you're not such a rock star athlete after all.
After 5 similarly agonizing weeks spent watching strategy and technique videos, crying over the thought of possible re-dos and over-analyzing the leaderboard, you humbly put your ego to one side with a sigh. 
Oh well, there's rest and recovery to think about, laundry to do. There's washing up piled up in the sink and you should probably tuck the kids into bed. You know, get on with life as it was before the Open?
Besides, this was just your warm up. You've got a whole 46 weeks to prepare for the TAKE DOWN. That's coming next year, right? Time to restart the training montage… 
Neo Wilby
Neo is a PT from Yorkshire, England. A former lawyer, she ditched the pinstripe to pursue her passion for fitness and is now much happier in trainers and trackies, pushing tyres around and copy writing for fit biz companies like custom strength equipment specialists, Full Metal Industries and Savage Strength.