(Last Updated On: May 15, 2020)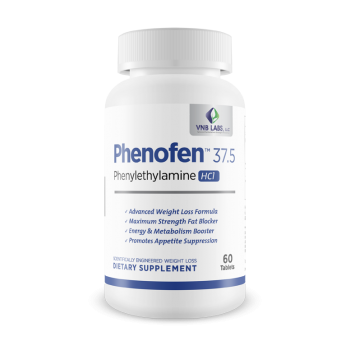 Phenofen 37.5 promises to help you shred fat and lose weight fast by using a number of powerful ingredients.
But with so many products out there promising the same thing, how can you be sure it really works?
This review will take a close look at Phenofen 37.5 to see if it can really stand up and deliver where it matters.
What Is Phenofen 37.5?
Phenofen 37.5 is a weight loss supplement which claims to help users drop pounds in the following ways:
Increasing metabolism
Burning fat
Boosting energy levels
Suppressing hunger
Now:
It is important to note that Phenofen does not include the weight loss drug Phentermine. Whilst the makers may have cleverly named their supplement to give the impression it is of pharmaceutic grade, we can categorically confirm that it isn't!
Putting that behind to one side…
Phenofen 37.5 claims to work in a combination of ways to promote weight loss. As we know, losing weight fast requires an increased calorie burn combined with a lower calorie intake.
Phenofen 37.5 tries to help you achieve those things by suppressing the appetite and the desire to consume excess calories. The other main aim of this supplement is to increase your metabolism and elevate the number of calories burned.
Now it's clear that if this supplement really does work then you should achieve the necessary calorie deficit required for weight loss. But that is a big if!
In this Phenofen 37.5 review, we are going to find out…
Who Is Phenofen 37.5 For?
Phenofen 37.5 is designed for anyone who has excess weight they want to lose. It is marketed towards both men and women and could be especially useful for people which tend to fail at dieting due to hunger and cravings.
However:
The way the product is packaged up makes us a little suspicious that it is claiming to be a miracle pill. It does not position itself for gym goers as part of a healthy lifestyle, we feel this is a mistake as no dietary supplement can work without any exercise at all. The whole point is that it speeds up the results of all your efforts in the gym.
Ingredients in Phenofen 37.5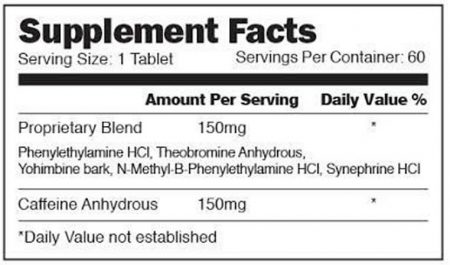 Like we've already mentioned this product appears to suggest that it includes the anti-obesity drug phentermine, which it does not.
We are not sure whether this is intentionally misleading, but in actual fact, it is not a terrible thing as we don't think anyone should turn to pharmaceuticals unless they are morbidly obese!
Thankfully we've taken a peek at the ingredients label for Phenofen 37.5 below to see if it is a safe fat burner for females.
Let's check it out:
The Phenofen 37.5 formula comprises of 150 mg of caffeine as well as a proprietary blend which contains 150 mg of 5 different ingredients. Proprietary blends are always disappointing to see when we review any weight loss supplement.
Why a proprietary blends such a big problem?
Here's the deal…
Proprietary blends effectively mask the strength and dose of each of the ingredients within them. This makes it very hard to assess how efficient they will be for weight loss.
So that's already a major black mark against Phenofen 37.5.
However, at least we can see the names of the ingredients that are included in the blend.
So let's take a look at each one individually and see if they have fat burning pedigree.
Here they are:
Yohimbine
Yohimbine is a chemical derived from the bark of the Yohimbe tree which is native to central Africa. There has been very little research conducted as to its weight loss effects.
One study found that some fat loss occurred with a modest dose of the ingredient each day.
The problem is judging by the relatively small blend of ingredients in Phenofen we doubt there is enough in here for it to really work.
Phenylethylamine HCL
If we were being cynical we would say the only reason this ingredient was included was because it looks vaguely like Phentermine.
Phenylethylamine HCL is derived from an amino acid called phenylalanine. Hmmm…
After doing some research it turns out this amino acid has got some appetite suppressing properties after all. It works by encouraging the release of a hormone known as cholecystokinin or CCK, which tells the brain when the stomach is full. It seems this ingredient wasn't a total waste of time and might have some modest benefits.
Theobromine Anhydrous
Theobromine is a chemical which is naturally found in cacao, the precursor to cocoa which is a key ingredient in chocolate. It has a mild stimulant effect which can boost energy levels and also acts as an appetite suppressant. There have been studies suggesting it can cause side effects when combined with Caffeine.
Which takes us to our next ingredient…
Caffeine Anhydrous
Caffeine is another stimulant which is commonly found in diet pills products and energy drinks. It can increase energy levels and elevate the metabolic rate for a period of time after it has been consumed. This means that more calories are burned without any additional effort, helping to accelerate weight loss. The downside to caffeine is that it can cause unwelcome side effects, especially when used with other stimulants.
N-Methyl-Beta-Phenylethylamine HCL
This ingredient derived from phenethylamine is not commonly seen in fat burners. There is some clinical evidence that it can improve mood and increase the metabolic rate, but more studies are required.
Synephrine HCL
Synephrine is a strong stimulant which comes from the peel of the bitter orange fruit. It is used in weight loss supplements as an alternative to the banned stimulating substance "ephedrine". It helps burn fat by boosting the metabolism and increasing energy levels for exercise.
However, this ingredient is very powerful and can cause unpleasant side effects in some cases. The other worry is that we cannot see how much is used in Phenofen 37.5.
Missing Ingredients
Here are a few ingredients which we would have liked to have seen used in Phenofen 37.5:
Green Tea – Green tea is a great choice of metabolism booster, which also accelerates fat burn while providing an antioxidant punch.      
Glucomannan – This soluble fiber helps to prolong satiety after a meal by swelling up upon contact with fluid in the digestive tract. It has been clinically proven to encourage weight loss by effectively reducing calorie consumption.
 Cayenne Pepper –  Cayenne pepper is a powerful thermogenic ingredient which increases resting calorie burn without any stimulating side effects.
Reviews on Phenofen 37.5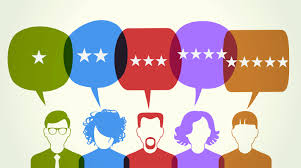 We couldn't find much in the way of independent reviews for Phenofen 37.5 online. The Amazon listing had been removed at the time of writing, but we could still see the star review rating as being 3 out of 5 which is a middle of the road score.
Some reviews stated that customers had noticed a reduction in appetite, while others said they had experienced unpleasant side effects and felt jittery.
Side Effects With Phenofen 37.5
If you are an individual who is sensitive to stimulants such as caffeine, then you will likely not be suited to this product. Not only does it include 150 mg of caffeine per capsule, it also combines other strong stimulants such as synephrine in their proprietary blend.
Synephrine in large doses can cause dizziness, chest pain, and fainting. Caffeine can cause trouble sleeping, anxiety, headaches and restlessness.
We are not suggesting that Phenofen 37.5 would cause these issues, however, it is worth checking with your physician before supplementing with these types of ingredients.
Pros and Cons Of Phenofen 37.5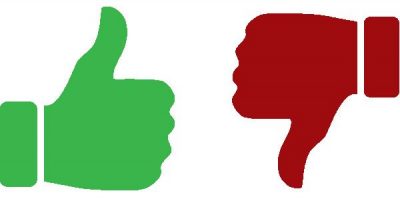 Pros:
Contains ingredients known to boost calorie burn
Contains 150mg caffeine
Cons:
Very high stimulant content
Potential for side effects
Contains ingredients which lack strong clinical backing
Will Phenofen 37.5 Work For You?
It is important to remember that no weight loss pill is a magic solution; exercise and correct nutrition is required to make the most out of any supplement.
Phenofen 37.5 does contain strong ingredients which are known to raise the metabolism and promote fat loss, but they are mostly contained within a proprietary blend. This makes it pretty difficult to be certain as to how effective the formula will really be.
Also…
It is really important to be wary of the stimulants used in this product, as they can cause dangerous reactions in sensitive individuals.
Conclusion
Summarizing this review we think that Phenofen 37.5 rests its effectiveness purely on high levels of stimulants. And could mislead its customers into believing the product contains the well-known drug phentermine, when it, in fact, does not.
The combination of stimulants in this supplement are likely to have a metabolism-boosting effect, however, when it comes to appetite suppressants Phenofen 37.5 falls way short of the mark.
Overall, we think there are much better products on the market to choose from.