(Last Updated On: September 29, 2022)
Shopping for the best multivitamins for women is certainly rife with headaches and difficulties. Is X better than Y? If yes, in what sense? What can I get with A that I don't with B?
If you're not prepared you can easily fall into a mentality where you just pick the most popular supplement, or worse, a random product that doesn't do anything.
To help you out we've gone through a multitude of women's multivitamins and rated each one according to ingredients, reviews, price and manufacturer reputation. Then, we categorized each according to a specific need so you can pick out the one you want.
Let's dive right in!
Best Multivitamins for Women: Quick List:
See below for details on each…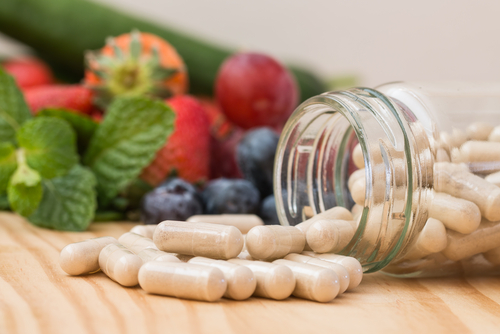 13 Best Multivitamins for Women
These are the best multivitamins for women on the market today,
Best Multivitamin for Women Overall
Powher Multivitamin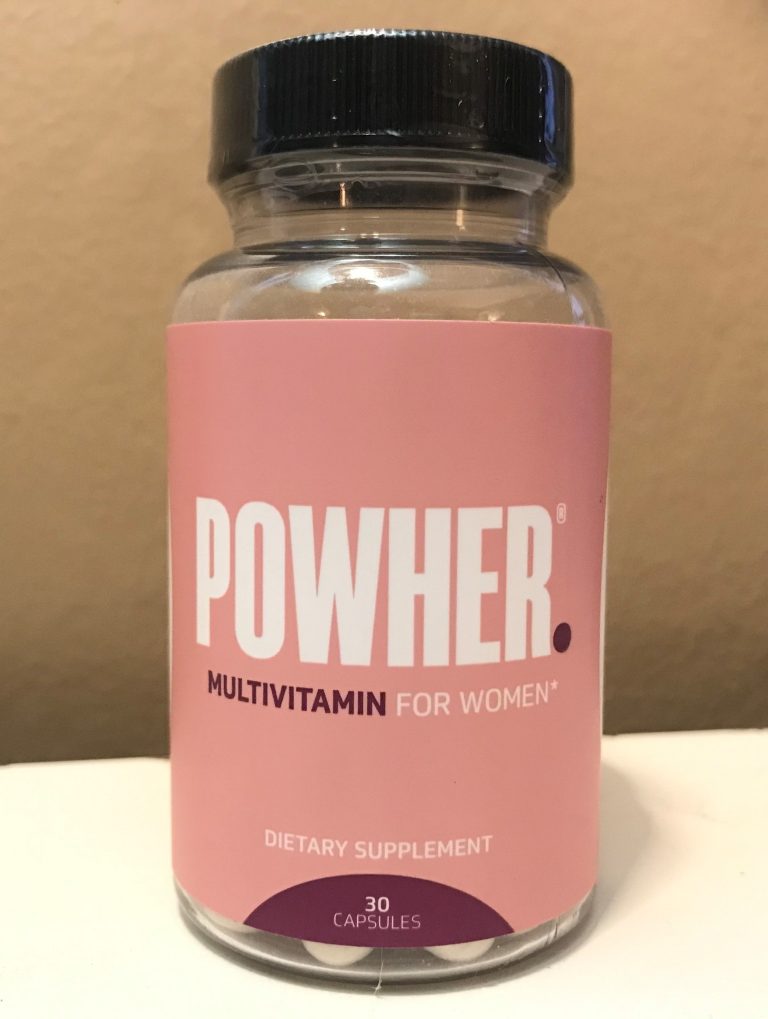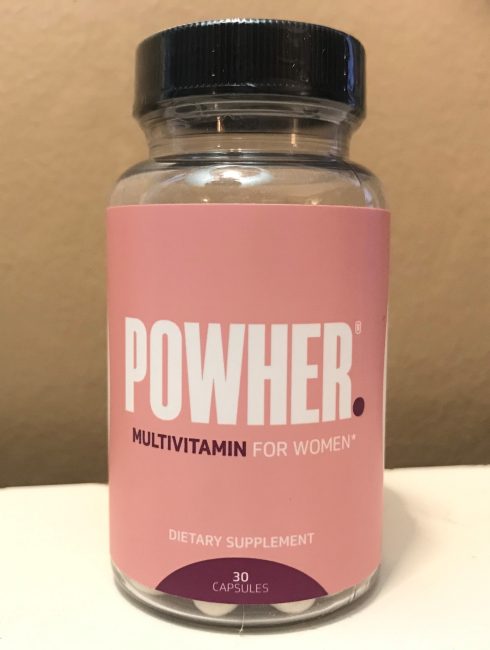 We loved everything about Powher Multivitamin, and it's our absolute favorite in the list. Powher is the definitive product of a women's multivitamin in nutrients, potency and formulation, and at a great price, too.
You know the brand is serious when they built a team of registered dieticians to craft the formula. The outcome is pretty impressive- you get more folic acid, choline, biotin and iron than any other multivitamin in the market. These ingredients are the most essential things a woman needs for her daily requirements, and Powher delivers exceptionally well.
Quality is top-notch as each bottle is made to the highest standards and in a cGMP certified facility. Pricing is pretty flexible, and you can subscribe or do bulk orders to get more savings per bottle. Powher is also one of the few multivitamins that pair pretty well when combined with pre-workouts- you'll have extra energy and stamina thanks to key nutrients such as B-vitamins, vitamin D and coenzyme Q10.
Powher supports not just your health but your fitness goals and overall well-being as well. All these things in a convenient package makes Powher Multivitamin the clear winner.
Pros
Crafted by registered dieticians
Has more choline, iron, biotin and folic acid
Best when combined with pre-workouts and exercise
Subscriptions available
Cons
Available at: powherofficial.com
Related: Powher Multivitamin for Women Complete Review
Best Multivitamin for Both Men and Women
Multivitamin from Transparent Labs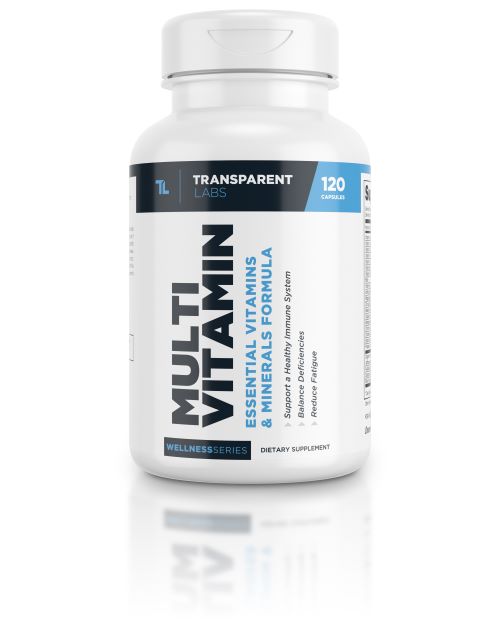 Yes, we know that this is a 'best women's multivitamins' list but there are people who may want to share supplements with their partners. If you're one of them, then we recommend the Multivitamin from a longtime and trusted brand, Transparent Labs.
Wellness Series Multivitamin is head and shoulders above the rest and has something for everyone, regardless of gender. At the heart is an advanced formula made with highly bioavailable ingredients such as copper chelate, magnesium bis-glycinate, Chromax chromium picolinate and more. You also get a good dosing of boron citrate, CoQ10, NAC or N-acetylcysteine and KSM-66 ashwagandha root extract.
Transparent Labs makes its multivitamins easy on the stomach by not including iron. As expected of a top-tier manufacturer, there are no artificial preservatives, GMOs, artificial coloring and sweeteners. A serving size of 4 might take a while to get used to, but Transparent Labs' Multivitamin works great in taking care of your health and well-being and supports your training and fitness goals too.
Pros
Advanced formula with chelated and bio-available components
Made by Transparent Labs
Ships quickly to your doorstep
Buying multiple bottles lowers the price
Use coupon code TL10 to save 10% on your entire order
Cons
Available at TransparentLabs.com
Related: The 13 Mest Multivitamins for Men
Best Multivitamins for Women Over 50
Ritual Essential for Women Over 50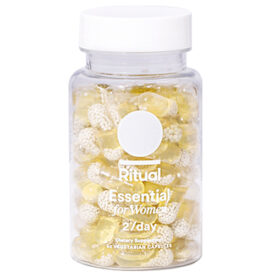 It's natural for our nutritional needs to change as we grow, and this means women aged 50 and above will need something more- a multivitamin product that caters to them. In our search for the best, we came across and found one.
Ritual Essence easily captures the crown as it has a multitude of components that support healthy aging. The aged body won't be able to process all those key nutrients quickly, so Ritual made theirs have a delayed-release mechanism- you get a steady stream of omega 3 DHA, calcium, boron, vitamin D3, chelated magnesium, folate and more for bone, heart and overall health.
By the way, there's no calcium or vitamin C in Ritual Multivitamin because of a 'less is more' approach. The company believes that you should get your essential nutrients through food first and then supplement the rest with multivitamins. Ritual also takes attention to detail to the next level by having a 'mint tab' so you can have a piece of mint leaf along with your daily dose.
Pros
Specially formulated for women over 50
'Less is More' approach is diet-focused
Delayed-release for constant nutrition throughout the day
Cons
Available at: Ritual.com
Best on a Budget
Optimum Nutrition Opti-Women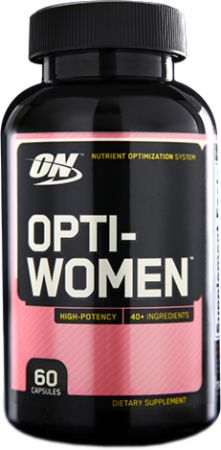 Getting a multivitamin to cover your nutritional gaps is always a good idea, and Opti-Women as a starter supplement should ease you in seamlessly without putting a big dent in your budget.
Opti-Women has a slew of great nutritional components, including noteworthy ones such as calcium for bone, immune system, energy and metabolism support. The count is impressive- you get 40 active ingredients and a wealth of vitamins and minerals in Vcaps.
Optimum Nutrition offers several saving options- in the 'buy more save more' promotion you can save 10, 15 and max 20 percent on bulk orders. You also get free delivery when your total purchase is $40 or more. New payment methods such as Google Pay, Apple Pay and PayPal are accepted.
Pros
Budget-friendly women's multivitamins
40 active ingredients, 17 of which are specialty
Vegetarian Society approved Vcaps
Cons
Available at Amazon.com
Best Plant-Based/Vegan-Friendly
Multivitamin by Kaged Muscle Naturals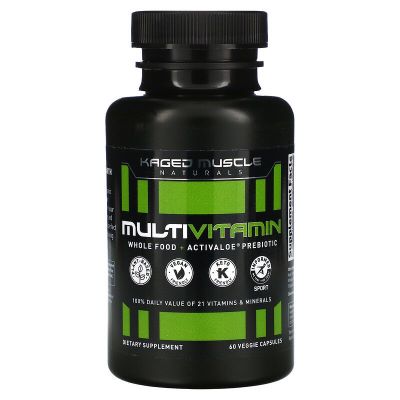 Plant-based foods typically offer a higher absorption rate, and we found Kaged Muscle's Multivitamin to be the best in this regard. Vegan-friendly means the supplement accommodates a wider variety of women who are looking to get their nutritional gaps filled.
There's another notable difference between whole food-based and lab-grown vitamins- whole foods have all these compounds such as phytonutrients, peptides, cofactors and enzymes, the 'X' factors in maintaining better health and well-being. Each Multivitamin capsule from KM is sourced from real vegetables and fruits, so you get the aforementioned products as well as the advertised minerals and vitamins.
KM's Multivitamin is 100 percent vegan, with zero synthetic compounds, GMO and gluten. You also get the prebiotic Activaloe, and each bottle is third party tested and free of banned substances. In line with the company's claims, there's no artificial flavors, colors and animal byproducts to speak of.
These times, it's more important to invest in a multivitamin due to soil-mineral depletion. Multivitamin by Kaged Muscle is the closest thing to eating real whole foods without the dangers of overdosing.
Pros
Contains whole food enzymes, cofactors, peptides and phytonutrients
High absorption and doesn't have banned substances
No overdosing if the recommended serving size is followed
Cons
Available at: KagedMuscle.com
Best Gluten-Free
NutriGenesis Multi for Women by Performance Lab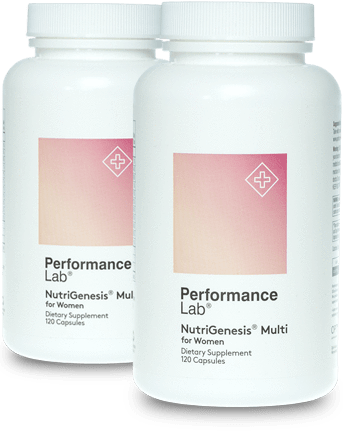 In the same vein as vegan-friendly women's multivitamins, the NutriGenesis Multi caught our eye while we were looking at gluten-free supplements. It's similar to Kaged Muscle Multivitamin but has a few notable differences (benefits) of its own.
Sporting an 'ultramodern' design, NutriGenesis Multi contains calibrated dosing of vitamins and minerals, including whole food cofactors for better absorption. The capsule material alone is worth a mention- it's made of pullulan, a kind of tapioca that's a natural prebiotic. What's more, it's sized just right so that it's easy to swallow.
Aside from being free of gluten, each capsule of NutriGenesis has zero caffeine, synthetics, soy, GMO components and artificial compounds. The product is GMP-certified and is easy on the stomach. What we like about the supplement is how well-rounded it is, and how it takes care of your digestive health, brain and nervous system, muscle growth, immune system, joints, bones, cardiovascular system and metabolic performance, among others. For women, it's important to take a multivitamin to improve their nails, hair and skin as well, something that NutriGenesis delivers quite well.
Pros
Nature-identical and non-GMO ingredients
Calibrated for precise nutritional dosing
Capsule technology is in a league of its own
Promotes brain health
Cons
Prebiotic may not be for everyone
Available at: PerformanceLab.com
Best Multivitamin on Amazon
Optimum Nutrition Opti-Women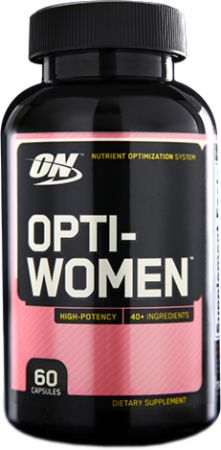 Optimum Nutrition makes a second appearance in our best multivitamins for women list as it's one of the most cost-efficient supplements, and probably the best choice when you're shopping on Amazon.
It makes total sense to shop on a popular e-platform especially if you can get perks such as express shipping and discounts. On its own, Optimum Nutrition is already a good deal, but it becomes a deal-breaker when you combine it with coupons and promos.
Optimum Nutrition isn't a slouch in the nutritional department- you get 40 active ingredients, notably 23 minerals and vitamins (and essential calcium, too) Each bottle has 18mg of iron, 150mg of calcium and 17 specialty ingredients to support women's health in all aspects. You can combine it with a pre-workout for explosive energy and stamina to achieve your fitness goals.
Customer reviews are fairly positive on the official site and Amazon store. Discounts may vary depending on where you buy it, but generally speaking, you'll save more when you buy in bulk.
Pros
Available on Amazon
Has daily nutritional components such as calcium, iron and others
Significant discount when you buy in bulk
Cons
Available at Amazon.com
Best Multivitamin Gummies for Women
SmartyPants Organic Women's Multivitamin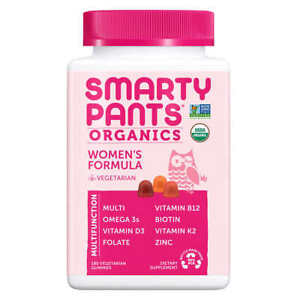 There's nothing wrong with wanting a gummy multivitamin – after all, it's fun, easy to chew and a great way to consistently get well-rounded nutrition. In this regard, we absolutely adore SmartyPants' multivitamin product because of its multifunction formula for better immunity, energy, bones, eye health and more. It tastes good too!
What we like about the gummy vitamins is how it's made from vegetarian and certified organic ingredients, and formulated with science in mind. Premium components mean your body easily absorbs them and puts them to good use, all without artificial flavors, sweeteners, GMOs and synthetic colors. Also, the ingredients were based on FDA recommendations, dietary patterns, the Academies of Science and the brand's in-house Scientific Advisory board.
Breaking it down, each serving has essential Omega 3 ALA, folate, vitamin D, vitamin B12 and zinc. The bottle houses a mixed bag of flavors that include raspberry, lemon-lime and grape. The recommended serving size is four daily, but you might be tempted to take more- it's that tasty.
Pros
Great and fun way to fill your nutritional gaps
Natural and tasty fruit flavors
Certified organic, vegetarian and science-based
Cons
Only three flavors; not for kids
Available on: Amazon
Best Multivitamin for Women Athletes
Powher Multivitamin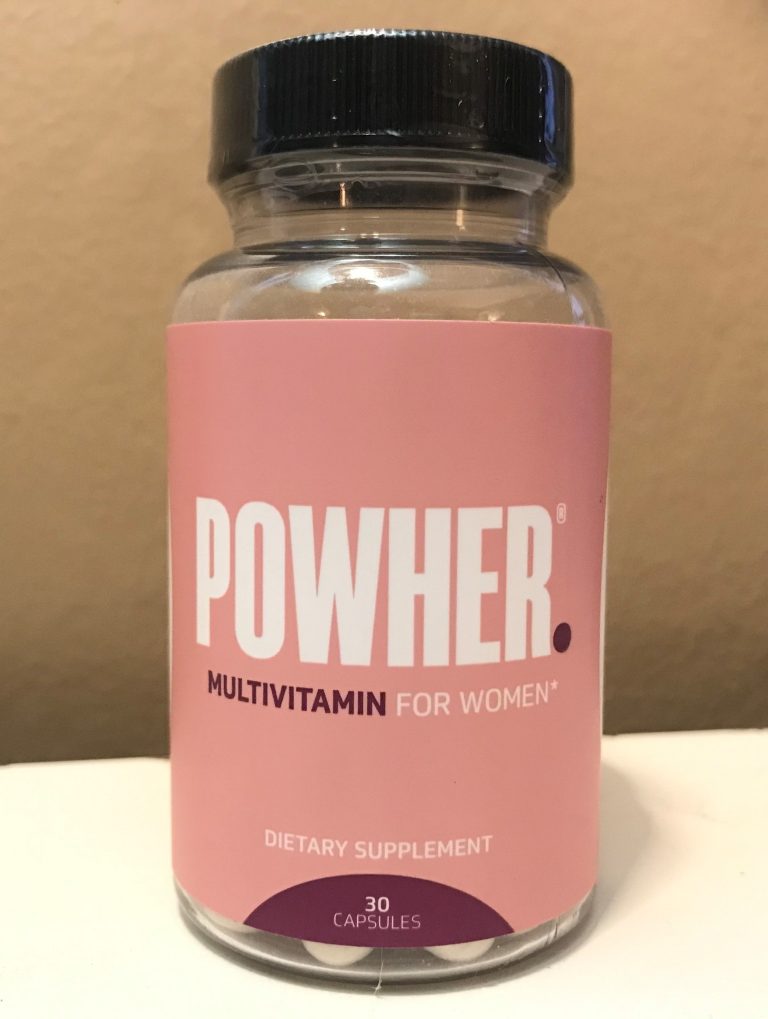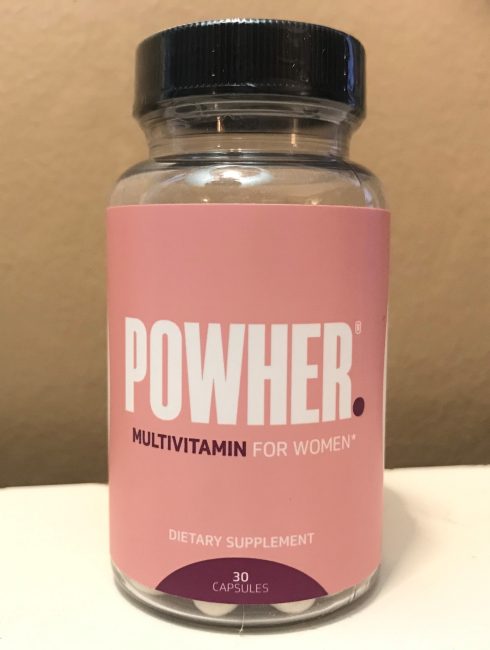 Powher Multivitamin is the perfect companion for female athletes – it kind of works like a pre-workout supplement in that you get an excess of energy and stamina for training and competing at a high level. It also doesn't hurt that the supplement itself is designed by registered dieticians, with a formula that makes it the best multivitamin for active females.
The combination of folic acid, biotin, choline and coenzyme Q10 reduces oxidative stress, speeds up recovery, enhances stamina and muscle performance and delivers more oxygen to the muscles to lower muscle fatigue. And that's just part of the equation- you get a slew of essential vitamins and minerals for well-rounded nutrient uptake. Vitamin D is particularly helpful for physical activities and as a post-workout component.
Best of all, Powher has no stimulants and each bottle is tested for quality and efficacy. It ships worldwide using a tracked delivery service so we know it's 100 percent legitimate. You can buy a bottle one-time or sign up for a monthly or tri-monthly subscription and save a few dollars in the process.
Pros
Works very well with pre-workouts and active women
Has more biotin, choline and folic acid than other women's supplements
Great after-sales support and service
Loaded with key nutrients women need
Cons
Requires exercise for the best results
Available at: powherofficial.com
Best Women's Multivitamins with Probiotics
Smarty Pants Daily Organic Gummy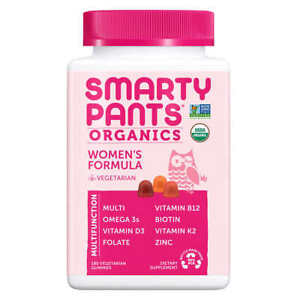 Need a nice boost of gut health in your multivitamin supplement? As it turns out, Smarty Pants has the answer. Its Daily Organic has probiotics that stabilize gut microflora and aids in digestion, which means you won't have to take a separate supplement.
Colorful packaging and contents aside, the gummies are packed with key nutrients that are made especially for women, so you get omega 3, zinc, vitamin B12, biotin and vitamin D3, among other components for your immune system, hair, skin, nails and well-being. It's worthy to note that all SmartyPants products have that Clean Label Project certification, which means you get a highly rated supplement in terms of purity and value.
This women's gummy is free of gelatin, gluten and synthetic flavors or coloring. More importantly, you won't experience food allergies as they don't contain allergens, tree nuts, shellfish, eggs, milk, wheat and soy. It's a women's multivitamin supplement that's true to its word and offers a tasty treat to those who have a sweet tooth.
Pros
Delicious natural flavors and texture
Has probiotics for enhanced gut health and balance
Zero gelatin, GMOs and allergens
Buying multiple bottles saves money
Certified organic
Cons
Tends to stick together in warm temperature
Available on: Amazon
Best Multivitamin with Ashwagandha
Multivitamin From Transparent Labs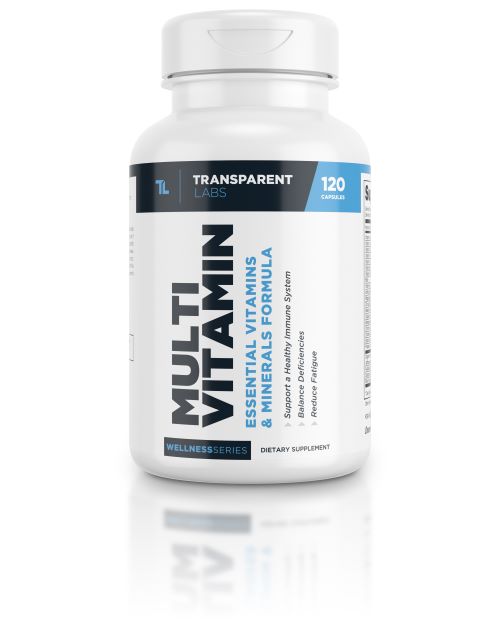 Ashwagandha may still be a long way towards becoming a household name in multivitamin supplements, but it has its own set of benefits nonetheless. Aside from being a known proponent in stress reduction, the medicinal herb can curb depression, boost testosterone, improve memory and increase muscle strength and mass.
Multivitamin from Transparent Labs is one, if perhaps the only notable multivitamin supplement that has 300mg of organic Ashwagandha. After learning about what it can do for you, you might start looking for it everywhere. The best part is that it's safe for most people except for those who are pregnant or breastfeeding.
Transparent Labs has an ultra-potent product with bioavailable components for its key vitamins and minerals. More than that, it's formulated for easy absorption and intake of the essential micronutrients. Ashwagandha is combined with coenzyme Q10, N-acetylcysteine and boron citrate to support overall well-being. Knowing Transparent Labs, we weren't surprised when we saw how there's no artificial coloring, preservatives and GMO compounds.
Pros
Contains patented KSM-66 organic Ashwagandha
Iron-free and gentle on the stomach
Transparent label and superb dosage
Savings available when buying multiple bottles
Coupon Code TL10 save you 10% on your order
Cons
May take 10-14 business days for international orders
Available at TransparentLabs.com
Best Women's Multivitamin for Immune Health
Rainbow Light Women's One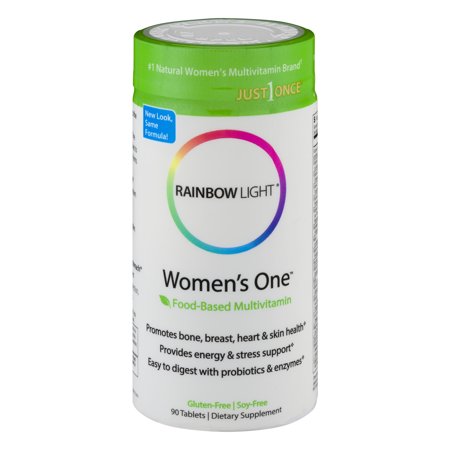 For those whose primary goal is to boost their immune health, you'll find Women's One to be an excellent choice. It contains a number of superfood blends and probiotics that support better immunity so you can stave off viruses, bacteria and others.
What drew us to the multivitamin was the fact that it had a number of 'blends', such as the 'probiotic and enzyme' blend with protease, ginger, bacillus coagulans, etc., a 'rainbow' blend with spirulina, blackberry, beetroot, etc., and a 'nourishing' blend that consists of lutein, chlorella, pomegranate and grape extract. Along the way, you also get boron, inositol, citrus bioflavonoids, biotin, folate and a smattering of vitamins and minerals.
We like how the daily serving size is just one tablet, which means you won't have to remind yourself or look at the directions every now and then. Furthermore, Rainbow Light Women's One contains zero traces of shellfish, egg, peanut or tree nut, and it's gluten-free and certified vegetarian and non-GMO.
Pros
Superfood and several 'blends' make for an interesting multivitamin
Only one tablet a day
Certified clean, gluten-free and GMO Project verified
Cons
Available on: Amazon
Best Multivitamin for Gut Health
Multi for Women by Naked Nutrition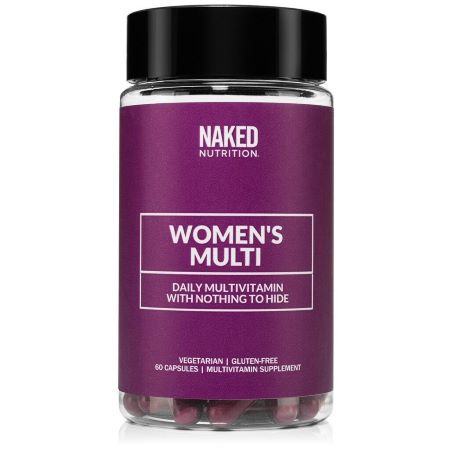 Women's Multi is billed as the 'Daily Multivitamin with Nothing to Hide', which is inherent in the Naked Nutrition brand. As far as gut health is concerned, you can start improving yours when you pick up this multivitamin for women supplement.
Naked Nutrition is one of the few that has zinc, carotenoids, selenium and antioxidants from vitamins E, C and A. More than that, there's an array of prebiotic rainbow fruits and greens and black cohosh extract, all of which are clinically supported to provide a surge in good gut bacteria and balance out the ecosystem.
A good addition to the mix is vitamin B6, which is good for the mind. It acts like brain food and gives you laser focus. On the other end of the spectrum, there's astaxanthin, lutein and green tea extract for calmness and overall well-being.
Naked Nutrition has made sure you get the proper serving without GI discomfort. Multi for Women can be paired with protein powder for lean muscle growth and to burn fat more effectively.
Pros
Fully transparent label
Contains a unique collection of pro-gut ingredients
High potency and meets RDA requirements
Cons
Available at: NakedNutrition.com
How We Decided
Nutrients
The first thing anyone does when shopping for multivitamins for women is to check the label for the ingredients. It's the first thing we did- does the women's multivitamin have a good mix of key nutrients? Does it cater to a specific health concern, e.g., immune system, gut health, workouts, etc.?
Also, we dug deeper into the ingredients to see if it's the right dosage and comes from top-quality sources. From there, we were able to separate the best supplements from the mediocre ones.
Potency
Potency is largely determined by the ingredient's dosage and if the product is manufactured to the highest standards. If you see GMP-certified tags and similar attachments in our 'women's best multivitamins' list, it's a mark of a high-quality supplement that delivers as promised.
You can be sure that all the multivitamins in the list have their ingredients measured in effective doses, which means you get its benefits when you take it regularly.
Price
We wanted a multivitamin that's worth every penny, something that offers excellent bang for the buck. If a supplement would cost a few dollars per capsule then it has to provide several health benefits, whether it be giving you extra energy, for your gut or immune system and others.
For higher-priced multivitamins in our list, it had to have greater potency and have something unique, such as work well with training, probiotics or plant-based ingredients.
Reviews
Online reviews are like recommendations from someone who has already used a product- you see it from their point of view and can get some much-needed hindsight. If it looks good, then you're more likely to buy it. On the other hand, you'd avoid it if you hear unpleasant things from them.
Manufacturer Reputation
Manufacturer reputation is just as important in our list. That said, great brands such as Powher, Transparent Labs and Optimum Nutrition get the nod since we know that you won't be wasting time trying out their products.
We do have some surprise manufacturers here, such as SmartyPants, Ritual and more. As it turns out, they did have some good multivitamins that fit a specific need.
When is the Best Time to Take a Multivitamin?
Taking a multivitamin at breakfast is an excellent way to start your day. As it can provide you with energy, this supplement will help take care of any nutritional deficiencies that might be present in the mornings when people do not eat fully before heading out into their workday
In order for women who are trying to fill gaps between meals or get more nutrients on board during those times while they're sleeping (or otherwise occupied), taking vitamins after dinner works just fine too! However, there may still come downtime where certain ingredients won't receive enough processing power by our bodies because we don't process things overnight like food does
We hope these tips help you navigate the world of multivitamins for women and find one that works best for your needs! Multivitamin supplementation does not guarantee a healthy lifestyle. It is essential to take into account all aspects of diet, exercise, sleep habits and other factors in order to maintain optimal health.
But these 13 vitamins are worth checking out if you're looking to make healthier choices with your dietary supplement routine! If we missed any great ones please let us know (we love adding new products)! Happy shopping!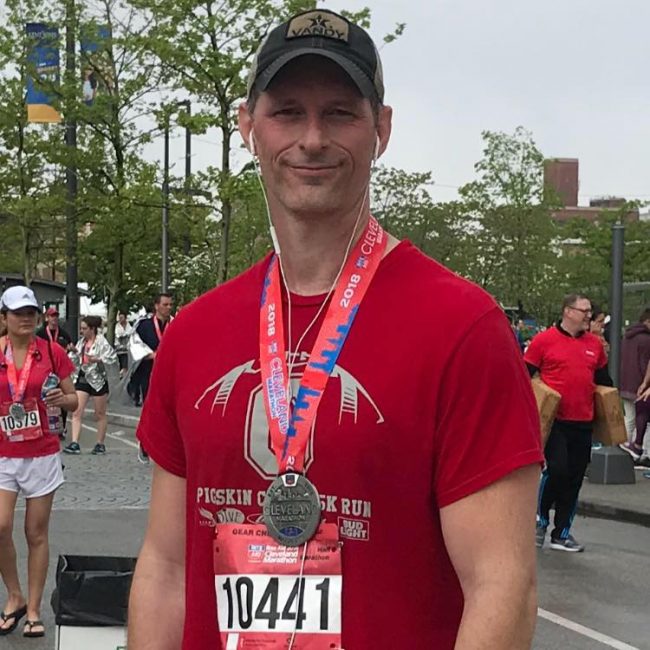 Ryan is a former college wrestler and lifelong fitness fanatic. He has run half marathons, done mud runs, placed in body transformation contests, coached wrestling and now coaches girls soccer. Not to mention he has also tried literally hundreds of supplements over the years and has a vast and thorough supplement knowledge. He has written for Muscle & Strength, Testosterone Junkie, The Sport Review and other publications. He is also the editor in chief of this website. Feel free connect with him on his LinkedIn page below.