Post updated on
Having a great workout isn't always a given.
Some days your mind is elsewhere and your body is in couch potato mode rather than killer workout mode.
Fortunately, there is help…
A good pre-workout can give you that extra boost you need on the days you are not exactly up for it and take you to the next level on the days that you are ready to tear it up.
But there's more…
Today's pre-workout supplements can also help you burn fat, build lean muscle and increase focus along with the energy boost.
In this article, we will cover the best pre-workout supplements for women on the market today that will help you meet your goals.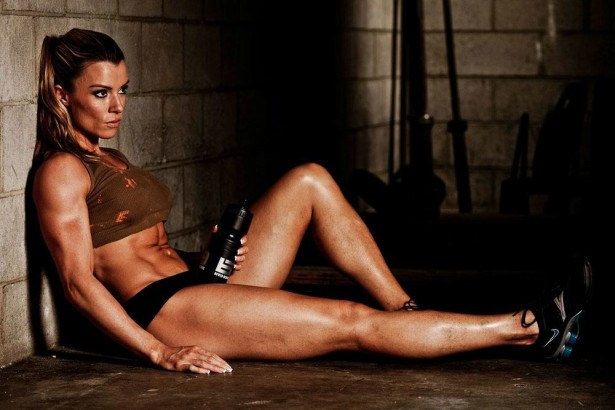 What does a pre-workout do?
There are a number of benefits to consider when taking a pre-workout. They are formulated to improve your workout experience on a few different levels.  Here is the breakdown of things you can expect from a good pre-workout supplement.
Increased focus – Pre-workouts contain ingredients that will increase your focus while at the gym so you don't daydream and focus only on your workout.
Increased energy – If a pre-workout can't increase your energy, nothing will.
Increased muscle pumps – Pre-workout have ingredients that will increase your muscle pump and make them feel like they are going to rip through your skin.
Increased strength – There are several ingredients common in pre-workouts that will increase strength and power. We will break those down next.
What to look for with a good pre-workout?
Every supplement company seems to have a pre-workout, some have two or three, all claiming to do the same thing – get you working out like an animal and slamming the weights like never before.
You must look past the overhyped claims and drill straight down to the ingredients – that's what's going to do the job for you.
We've looked at a mountain of studies and found the most effective and safest ingredients available:
Citrulline Malate – This one of the top pre-workout ingredients, it was shown to increase strength and endurance while decreasing muscle soreness. It can also be effective at raising nitric oxide levels and enhancing the use of branch chain amino acids during your workout.
Beta-Alanine –  This is another one that is very common. This ingredient has been shown to delay muscle fatigue. This is the ingredient that provides the tingly feeling so if you don't like the tingle look for this in lower doses.
Taurine – Taurine is mandatory for all pre-workouts that contain Beta-Alanine. Taurine is needed to react with the Beta-Alanine and without Taurine in the supplement, you can get a Taurine deficiency.
Creatine – Creatine is the most studied sports supplement there is and has been proven to increase strength, speed, and power.
Betaine Anhydrous – Betaine Anhydrous is another important ingredient that has been shown to create muscle growth in studies. It also has been shown to reduce muscle fatigue while training and it has even shown it can increase HGH and decrease cortisol. This ingredient is a must.
Caffeine Anhydrous – This is one most all of them have unless it is a non-stimulant pre-workout. Caffeine gives you an energy boost and also has been shown to increase strength performance as well as lower perceived exertion and the perception of muscle discomfort during weight training.
L-Theanine – This ingredient has been shown to enhance mood and increase attention and also reduce stress.
What to Avoid
Proprietary blends – Supplement companies are doing this way too often. This is where they mix all the ingredients together in a "blend" and add it to the supplement. The problem is you have no way of knowing how much of each ingredient in the blend. This makes it harder for customers to know exactly what they are getting in a pre-workout. These have become such a problem that it can sometimes be tough to find supplements that aren't proprietary blends, there is even one on this list.
Hopefully, the industry will police itself into eliminating these in the future, they are very popular though so that isn't likely to happen anytime soon.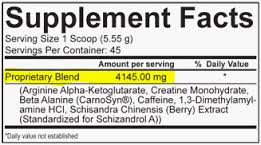 Best Pre-Workout Supplements for Women
We've spent a lot of time and energy researching the ingredients, company reputations and reading lots of reviews on the best pre-workouts for women available right now. Here is how it all shakes down:
#1 PreSeries LEAN by Transparent Labs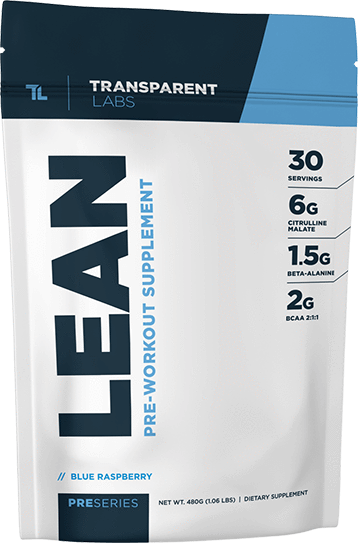 PreSeries LEAN tops off our list and is the best choice for ladies who are looking for a pre-workout that will help them get lean and burn fat.  This one has received a ton of great reviews and they are all true. It has a potent Fat Burning and Thyroid Support complex designed to help you shed those pounds while getting a killer workout.
This pre-workout has a nice 6000 mg dose of Citrulline Malate, which is one of our favorite pre-workout ingredients. Citrulline Malate has been shown to improve strength, aerobic performance, and muscle endurance. It also contains Beta-Alanine and Betaine Anhydrous to help you fight fatigue and workout harder for longer and also have been shown to decrease fat and cortisol. PreSeries Lean also features Caffeine Anhydrous to take your energy level to the next level as well as Bioperine which helps the body absorb the ingredients.
It also has that Fat Burning and Thyroid Support complex we mentioned earlier. This includes Chromium Picolinate, Zinc, and Guggulsterones to help take the fat burning effects to the next level and make it the best fat burning pre-workout on the market today.
We like that this product doesn't contain zero colored dyes, unnecessary fillers, or harmful additives and that their ingredients are as the company name suggests, transparent.
We should mention that they also make PreSeries STIM-FREE which is as the name suggests, a stimulant-free pre-workout for those who do not want any stimulants in their pre-workout. This could be a good option.
Highlights
Best fat burning pre-workout on the market
Use code TL10 to save 10% on your order
A nice 6-gram Citrulline Malate dosage for strength
Features a fat burning and thyroid support complex to get you lean
No artificial sweeteners, dyes, fillers, or unhealthy additives
Optimal amounts of Choline, Betaine, BCAA 2:1:1, Beta-Alanine and Taurine
Made in the USA, not China
Features Bioperine for better absorption
Any Negatives?
Website – transparentlabs.com/preseries-lean-preworkout
#2 Powher 
Powher's pre-workout is the first supplement of its kind to be uniquely developed for women.
This stimulant-free, energy booster gives you all the benefits of a male pre-workout supplement but without any of the side effects.
It does this by pairing a modest amount of Natural Caffeine with the amplifying ingredient EnXtra.
This botanical extract transforms what would have been a short-term caffeine spike into 5 hours of stable energy!
Other benefits include increased time to exhaustion whilst exercising, as well as improved strength in the lower limbs.
Powher's female-friendly blend contains Non-GMO energizers like 'Oxjun', known for its ability to boost cardiac performance. There's 500mg of Coconut water powder, included in order to help replace lost electrolytes and boost hydration levels.
Whilst the antioxidant-rich, pure beetroot extract 'Rednite', has the specific benefit of reducing fatigue during resistance training.
These premium ingredients are not found in standard dietary supplements, and when blended together they ensure more efficient training and faster fat loss.
Also, in this formula is the amino acid L-Citrulline known for its potential role in opening up the arteries and improving blood flow. As well as solid doses of pre-workout favorites including Beta-Alanine and Taurine.
We like the fact that the makers have taken the time to make a product that is perfectly suited to the female body, this is highlighted by the fact that there is No Creatine in the formula.
So you won't have to worry about looking bulky when using this pre-workout.
Highlights
Only pre-workout that is properly formulated for women
Powerful, clean energy
Supports fat loss and muscle toning
Harnesses pioneering ingredient EnXtra in order to prevent caffeine crash
Natural ingredients not used in cheaper pre-workouts
Great taste
Avoids creatine
Made in the UK and USA
Negatives
Website: www.powher.com
#3 Blackwolf Trail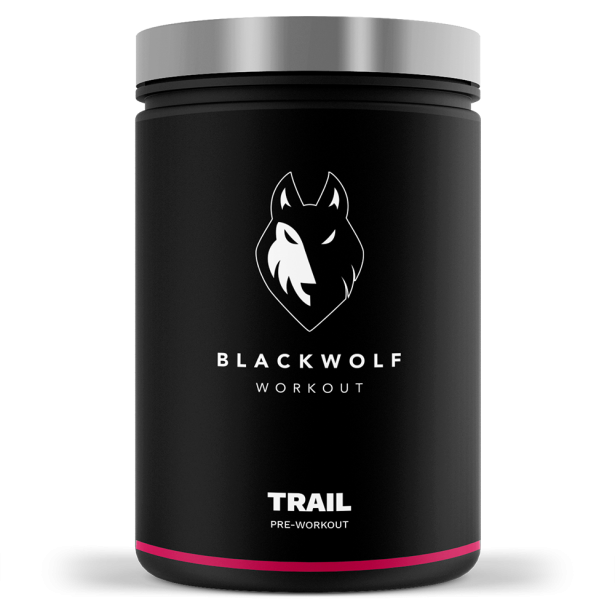 Next, we have a new pre-workout that is made just for women and is another nice product that is a good all-around pre-workout.
Blackwolf Trail is a high-performance pre-workout that is made for women who are looking to get a great workout, get lean and build some muscle.
Looking at the ingredients and it is easy to see why Blackwolf Trail is such an effective supplement. It has 20 grams of whey protein and it is loaded with BCAA's and creatine which is perfect if you are looking to lose fat and build lean muscle.
It also has contains Beta-Alanine which has been shown in studies to decrease fat and increase lean muscle mass.
They also use L-Valine and L-Taurine to increase energy and metabolism. This leads to better and more intense workouts as well as more fat burning through a higher metabolism.
This product is a combination of over 20 active ingredients that contribute to enhanced fat burning, lean muscle building, and increased energy levels making it the premier fat burner for women looking to have great workouts, burn fat and increase metabolism.
This product is actually also part of the Huntress Pack that contains Blackwolf Trail pre-workout as well as an intra-workout supplement and a post-workout supplement for a complete system to take your body to the next level. While it is intended to be used as part of the Huntress Pack this pre-workout shines all by itself.
Blackwolf Trail offers free shipping to over 100 countries worldwide as well as a money-back guarantee.
The price of this product is above average but it is not the highest on the list and the reviews are top-notch on this product.
Highlights
Made specifically for women
Uses creatine monohydrate
Loaded with BCAA's
Uses Beta-Alanine to burn fat and increase lean muscle mass
Made to increase metabolism
Improves focus and drive
Free shipping to over 100 countries
Any Negatives?
Only available on company website
Higher than average in price
Website: blackwolfworkout.com
#4 4 Gauge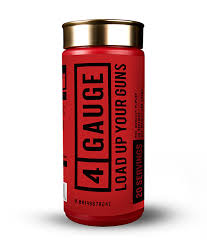 Next on our list of the best pre-workout supplements for women we have 4 Gauge. This one is more of a muscle-building pre-workout so if you want to add muscle you should consider this one. It is a unisex pre-workout that is new to the market and it is really awesome. With its shotgun shell design you know it will pack a serious punch.
Taking a look at the ingredients and 4 Gauge is on point. They start off with a 6000mg dose of Citrulline Mallette along with 1000mg of creatine monohydrate for better strength, muscle gains, and endurance in the gym. On top of that, they have added 150mg of caffeine anhydrous for energy. We like that they use 150mg which is enough to boost your energy level but not over the top like a lot of the other pre-workouts out there. They also used a 200 mg dose of L-Theanine and Rhodiola Rosea for better focus and calm. They also added Acetyl L-Carnitine to help fight fatigue as well as reduce muscle damage. Lastly, they also included Coconut Water Powder which is packed full of electrolytes to keep you hydrated even through the most demanding workout.
We are very happy that 4 Gauge is not a proprietary blend and that all the ingredients are natural and laid out as they should be. They also have free shipping worldwide and a money-back guarantees if you are not satisfied and that does not suck.
Overall this one is really good for women who are looking to add muscle and get stronger. It has the right ingredients for muscle building, endurance, focus, and mood. All of which are important when looking for a good pre-workout. If you are looking to take your workouts and your body to the next level then this is the pre-workout that will help you do it.
Highlights
Good muscle builder
Strong dose of Citrulline Malate
1000 mg of creatine
Uses L-Theanine for focus
Not too much caffeine like many others
Free shipping worldwide
No proprietary blend
All natural ingredients
Any Negatives?
Not available in stores, only available on the manufacturer website
Website: www.4gauge.com
#5 Uplift By NLA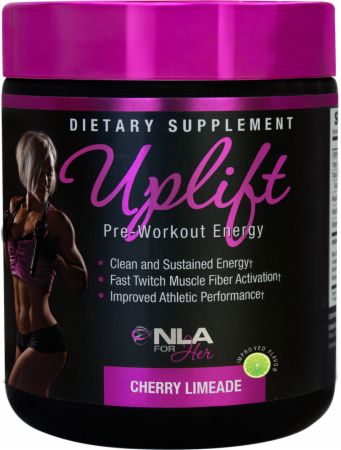 Next, on our list of the pre-workout supplements for women that are available is Uplift by NLA.  This one is geared specifically to women. This one is another hot product that has been getting some good reviews.
This product also works on a few different levels, it has what it calls a lean muscle matrix to help build muscle and reduce fat, an energy matrix to give you a boost before your workout and a Nootropic Brain and Body Matrix to give you a mental edge.  These ingredients are specially formulated for a woman's needs, you will find that it supports your goal to increase both strength and intensity.
The negative with this product is that all of the matrixes they use are proprietary blends so we really have no way of knowing how much of the listed ingredients are actually in the product. While it does have good reviews and effective ingredients listed it is hard to tell exactly what you are getting with this one.
Highlights
Uses matrixes for lean muscle, energy, and mental sharpness
Formulated for women only
Great taste
Any Negatives?
Uses a proprietary blend for the matrixes
Uses artificial flavors
Website: nlaforher.com
Conclusion
So, there you have the best pre-workout supplements for women. Powher is the best all-around and PreSeries Lean is the best if your goal is to slim down and get lean which is what most women are looking for. 4 Gauge is also a good one to consider if you want to build muscle.
As we always say, the supplements won't work like magic while you sit on your butt watching TV and eating pizza, you need to put your time in at the gym and eat right, then the supplements will take you to the next level.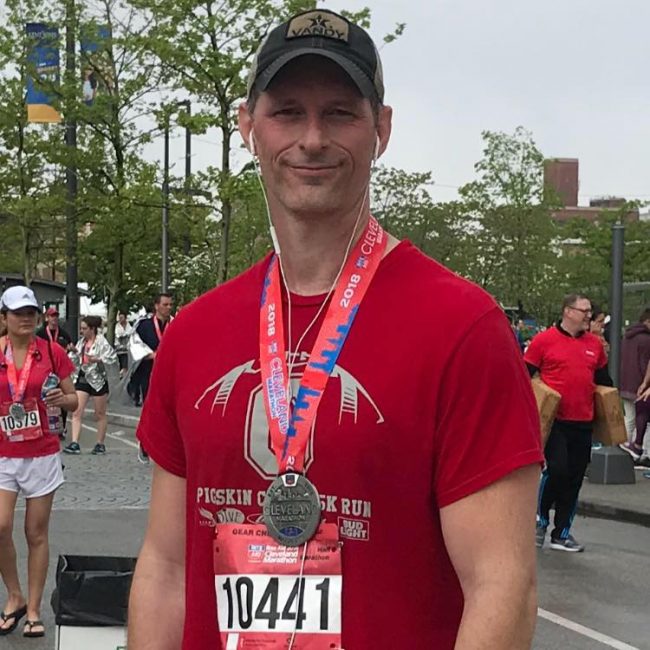 Ryan is a former college wrestler and lifelong fitness fanatic. He has run half marathons, done mud runs, placed in body transformation contests, coached wrestling and now coaches girls soccer. Not to mention he has also tried literally hundreds of supplements over the years and has a vast and thorough supplement knowledge. He has written for Muscle & Strength, Testosterone Junkie, The Sport Review and other publications. He is also the editor in chief of this website. Feel free connect with him on his LinkedIn page below.