(Last Updated On: May 11, 2021)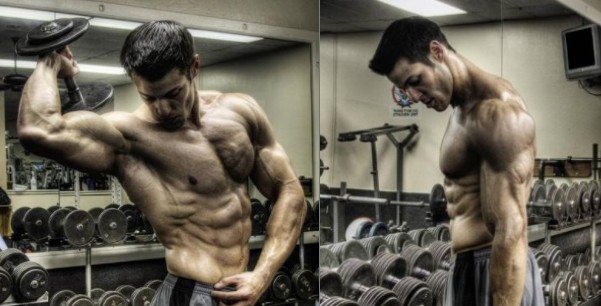 So, you are looking to burn fat and lean and ripped?
Of course you are, otherwise, you wouldn't be reading this article.
There is good news…
Supplements can make a big difference when it comes to weight loss and getting shredded. The problem is, some of them work really well and some of them are a complete rip-off and it can be hard to tell which is which.
That is where we come in, we have done all the research and are here to give you the best supplements to get ripped and lean.
Related: Best Supplement Stacks for Muscle Building
Supplements Won't Do it Alone
Before we get to the supplements we should mention that these supplements can't do all the work when it comes to fat burning.
If you think you can just take a supplement and then eat pizza and junk food all day while being a lazy bum and still get ripped. you will likely be very disappointed.
To get the most out of these supplements and to get totally shredded you will need a diet that will get you shredded and to do some good fat burning workouts.
You also need to be consistent. Your diet will need to be tight every day with the exception of the occasional cheat meal. You will also need to train 3-5 days a week at the minimum to get yourself as shredded and lean as you want to be.
The good new is, in the end, you can have your dream body and it will all be worth it.  Now let's get a move on to the supplements which is really why you are here.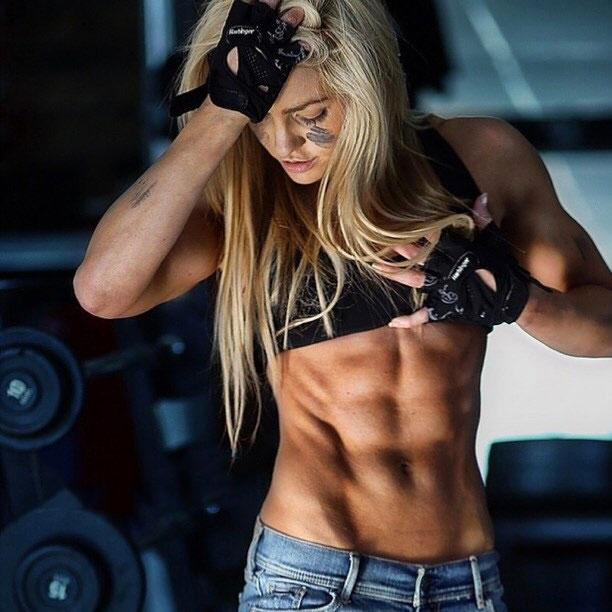 Avoid Steroid Alternatives!
Don't fall for those stupid "steroid alternatives" you see out there either. Those things are complete garbage and no reputable manufacturer or website would advise you to take those.
It's not that they are harmful, it's that they don't work, at all. They are nothing but tiny amounts of BCAA's that they try to trick people into thinking are anabolic and that they will work like steroids, they won't.
The only thing they will do is take money out of your wallet. Just look at any site recommending these silly steroid alternatives and see if they ever mention the ingredients. 9 times out of 10 they don't because they know the ingredients are a joke.
Stay away from those unless you really enjoy getting ripped off.
Best Supplements to Get You Ripped and Lean
Check out these 3 supplements to get your body ribbed and lean.
#1 Instant Knockout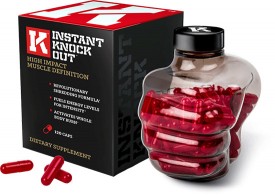 Topping off our list we have our top-rated fat burner for men.
It is a fantastic product that works in 2 ways. First, it works by boosting your body's metabolism so you burn more fat and have more energy throughout the day than you normally would.  Secondly, it works by suppressing your appetite so you eat less and therefore take in fewer calories.
Combining these two things will literally turn your body into a fat-burning machine and have you getting ripped faster than you ever thought possible.
It does this using natural ingredients that work with your body. Here's How:
Key Fat Burning Ingredients
When you are analyzing any supplement it all comes down to the ingredients. Instant knockout is loaded with 10 active ingredients, here are some of the main ones that make Instant Knockout so effective:
Green Coffee Bean Extract
This extract from unroasted coffee beans are chock full of Chlorogenic Acid. This is important because this acid has been shown to reduce visceral fat and bodyweight when combined with caffeine.
It has also been shown to slow down the rate of fat absorption from food.
Cayenne Pepper
Cayenne pepper is another great fat burning ingredient. This ingredient works in 2 ways, first, it works by thermogenesis which means it increases your body temperature which also increases your metabolism. It also works by reducing your appetite so you eat less.
When you combine those 2 benefits you have a very effective ingredient.
Glucomannan
An extract from the root of the konjac plant that grows in Asia. This fiber swells in the stomach to make you feel fuller so you eat less throughout the day which means feer calories consumed and greater weight loss.
This study in the The American Journal of Clinical Nutrition found that Glucomannan reduced body weight and BMI when compared to a placebo.
This is an excellent ingredient for those people who have food cravings and suffer from excessive snacking.
Green Tea Extract
Green tea is an ingredient that has many health benefits one of which is a boost in metabolism. This is because green tea contains EGCG which is a powerful antioxidant and metabolism booster. This study shows that green tea decrease fat production, increases fat breakdown, and increase the utilization of glucose.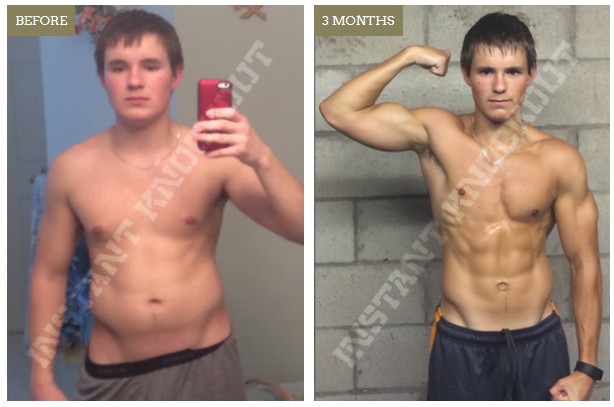 Instant knockout was originally made for athletes who are looking to get ripped and lean for the big fights so you know it is high grade, just look at the results above.
It comes with a money-back guarantee so if you aren't satisfied (which you will be) you can get your money back.
It is also manufactured to the highest quality standards in the USA in FDA and cGMP certified facilities.
Really, there isn't much not to like about this product.
Bottom line:
Instant Knockout uses high-quality fat burning ingredients and appetite suppressors to help you burn fat much faster than you normally would.
Pros
Excellent fat burning ingredients
Glucomannan for appetite suppression
Originally made for MMA Fighters and Boxers to get ripped
Great reviews online
100% Natural
Increases energy
Cons
Premium priced but well worth it
Only available on the manufacturer's website
Website: InstantKnockout.com
#2 Leanbean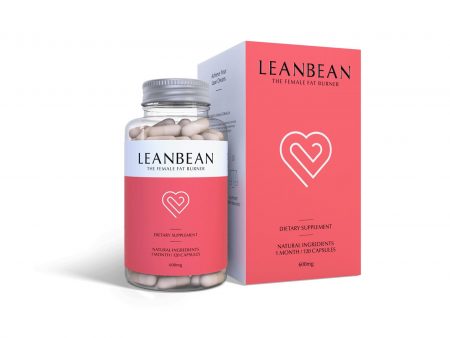 Up next we have our top fat burner for women with Leanbean.
This is a fat burner that was designed specifically for women using safe and natural ingredients. It is meant to burn your body fat to help you get the look of fitness or bikini model.
Leanbean is a newer product that has really been taking the market by storm. It has a lot of excellent reviews and is effective at reducing your appetite and increasing energy to get you burning fat fast.
This supplement is also stimulant free so you don't have to worry about any unwanted side effects, just natural clean energy along with appetite suppression for serious fat burning.
Let's take a look at some of the ingredients that make it so effective.
Leanbean Ingredients
Leanbean is stacked with 12 active ingredients designed to melt the fat off. Here are some of our favorites:
Garcinia Cambogia 
This is a popular tropical ingredient that's said to help block the production of fat. It does this by helping your body to block certain enzymes, this means you will lose weight FASTER.
It is also effective at reducing appetite by lowering serotonin levels.
Turmeric
This is an ingredient that increases your metabolism so you burn fat even faster than you normally would. It does this by thermogenesis, this means it increases your body temperature which also increases your metabolism.
It also has been shown to reduce chronic metabolic inflammation commonly associated with obesity.  Another top-notch ingredient.
Glucomannan
This fiber expands in the stomach and passes through the intestines undigested. This fills you up so you eat less and consume fewer calories throughout the day.
This is one of a whopping 4 appetite suppressing ingredients in Leanbean.
Green Tea Extract
Green tea is a very common fat burner ingredient. This is because green tea contains EGCG which is a very powerful antioxidant that is known to boost your metabolism. This study shows that green tea decrease fat production, boost fat breakdowns, and increase the utilization of glucose.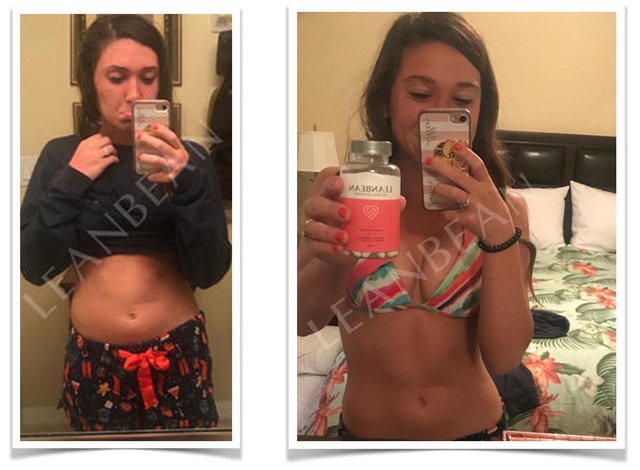 You can see the before and after experience Taylor had above and she isn't the only one, their testimonials page is loaded with satisfied customers.
Another nice thing about Leanbean is that it is manufactured in a GMP certified facility. GMP stands for Good Manufacturing Practice, this means that the manufacturer has demonstrated a strong regulatory commitment and compliance to international GMP standards.
What does that mean?
You can trust that it is manufactured at a clean factory with high standards rather than a rat-infested cesspool in China.
They also have a money-back guarantee so you can get your money back if you are not satisfied in the first 90 days so there is basically no risk.
Pros
4 appetite suppressing ingredients
Safe and natural ingredients
Increases energy
Money-back guarantee
Manufactured in a GMP facility
No harsh stimulants
Cons
Only available on manufacturer website
Premium price but well worth it.
Website: Leanbean.com
#3 Preseries Lean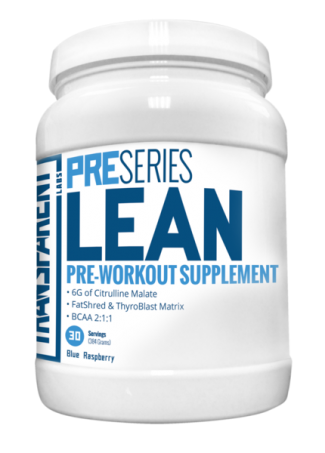 Up next we have PreSeries LEAN which is the top pre-workout supplement that is designed to burn fat and get you lean, just as the name implies.
PreSeries LEAN not only gives you the benefits of an enhanced workout performance you get from a pre-workout but it also has fat-burning ingredients and a thyroid support complex to help you eliminate stubborn fat and get chiseled.
This pre-workout is designed to be the best cutting pre-workout available for men and women to help them get super lean and it doesn't disappoint.
This bad boy is loaded with a whopping 21 active ingredients, here are some of our favorites:
Chromium
This ingredient has been shown to support weight loss through the regulation of blood sugar and appetite suppression.
Citrulline Malate
One of our favorite pre-workout ingredients, this one has been shown to increase strength, aerobic performance and muscle endurance.
It has been shown to be at least twice as effective as L-arginine supplementation at raising nitric oxide.
The Thyroid Complex
This combination of zinc, iodine, selenium, copper and guggulsterones helps maintain both a healthy thyroid and a healthy metabolism.
Synephrine HCl
This is a pretty common fat burner ingredient that has been shown to raise the metabolic rate which results in more fat burning along with increased energy.
This review done by the Creighton University Medical Center looked at over 20 studies done on the fat-burning effects of Synephrine HCl and concluded that "Synephrine alone as well as in combination products were shown to increase resting metabolic rate and energy expenditure, and modest increases in weight loss were observed with bitter orange extract/p-synephrine-containing products when given for six to 12 weeks".
Those ingredients are just the tip of the iceberg too in this supplement that is packed with both fat burning ingredients along with pre-workout ingredients that give you energy and focus to crush your workouts.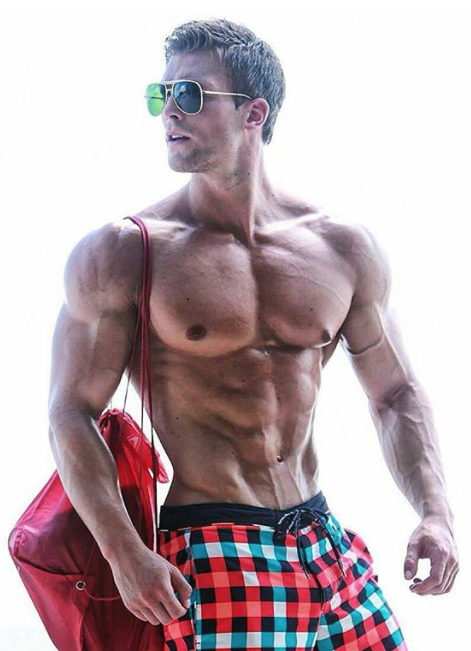 PreSeries LEAN comes in a giant container to accommodate the impressive 15-gram, 21 ingredient serving size.
On top of the ingredients we already mentioned this product is loaded with BCAA's, Betaine Anhydrous, Beta-Alanine and also N-Acetyl L-Tyrosine. All are solid pre-workout ingredients and all are in ample doses to have you crushing your workouts like never before with a focus on fat loss.
PreSeries LEAN doesn't have any artificial sweeteners,  colors or preservatives and is completely gluten-free and non-GMO.
Pros
Loaded with 21 active ingredients
The top fat burning pre-workout supplement on the market
Uses a thyroid complex for increased metabolism and thyroid health
No artificial colors, sweeteners or preservatives
Killer workout performance combined with killer fat burning
Cons
Not in stores, only on the manufacturer website
Website: transparentlabs.com
Conclusion
There you have 3 supplements to get you ripped and lean. We have the best fat burner on the market for men, the best for women and the best fat burning pre-workout.
As we said earlier these supplements can't do all the work themselves but if you combine them with a solid diet and fat burning workouts you will burn fat much faster than you normally would and will find yourself shredded in no time.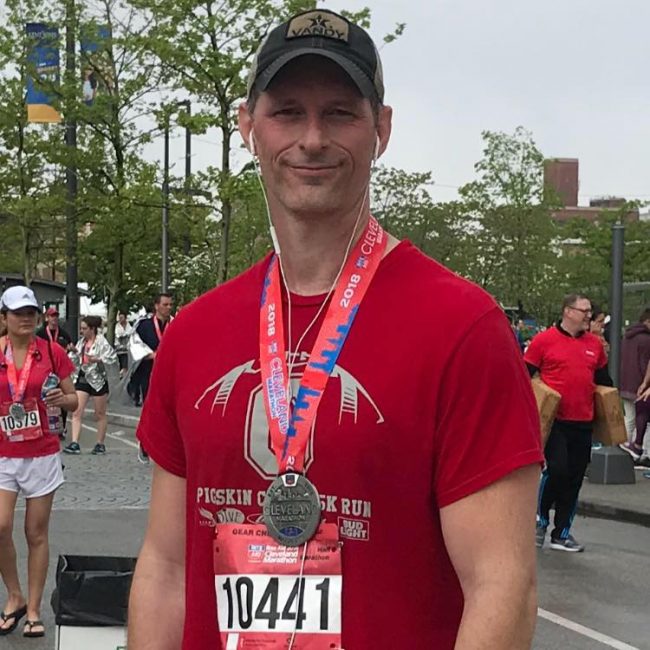 Ryan is a former college wrestler and lifelong fitness fanatic. He has run half marathons, done mud runs, placed in body transformation contests, coached wrestling and now coaches girls soccer. Not to mention he has also tried literally hundreds of supplements over the years and has a vast and thorough supplement knowledge. He has written for Muscle & Strength, Testosterone Junkie, The Sport Review and other publications. He is also the editor in chief of this website. Feel free connect with him on his LinkedIn page below.