(Last Updated On: October 18, 2021)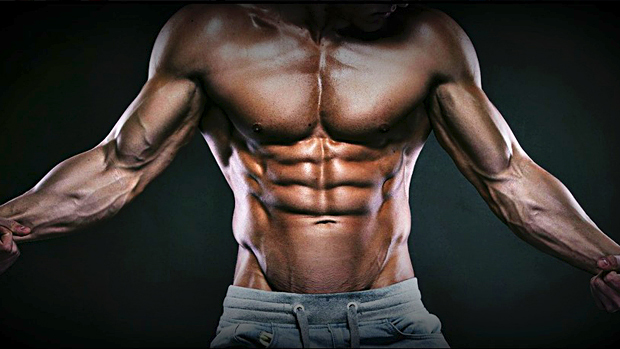 So, you are looking to get ripped? Good for you.
It's not easy though. It takes the right workout, the right diet, and hard work.
Finding the right workout and diet can be tough. The internet is littered with so many workouts and diets it can be impossible to decide what is best for you.
That's why it pays to have the right workout and diet program. Everything is done for you, there is no guesswork. You do the exercises they tell you to do and eat the foods they tell you to eat and you get results. All you have to do is stay disciplined and not cheat and it will work, simple as that.
Luckily for you, we have the best workout programs out there to help you get ripped.
Related: Best Fat Burning Supplements For Men
Why Use a Workout Program?
I think I pretty much covered this in the intro but let's rehash.
A workout program to get you ripped is dedicated toward that one goal. Random workouts and diets you find online may or may not be geared toward getting ripped and they also may not be written by someone who is knowledgeable.
When you buy a solid workout program you get everything you need all in one place, no searching and wondering if the information is good. It's all geared toward your goal and is made by someone knowledgable (at least the one we recommend are).
What to Look For in a Good Workout Program
Not all workout programs are created the same, not even close. When looking for a good workout program you should look for something that is:
Long
Ignore those silly workout programs that are 45 days or less. Those are ridiculous and not even close to long enough to to make any real change or a very noticeable difference. Plus they are just being lazy making the program that short. A 12-week program is ideal if you really want to see a real change.
Cover Both Diet and Exercises
Way too many programs out there only give you the workout without the diet which is crazy. If you want to get ripped the diet is vitally important, probably even more important than the workout. The exercises are great but if they don't give you a diet to get you shredded you should walk away fast.
Be Made by An Expert
There are a lot of workouts that are made up by some Joe Shmoe who has no idea what the heck he is talking about. Every Insta fitness person is trying to sell their own workout programs now. Be careful who you take fitness advice from, they aren't always as knowledgable as you might think and you can get burned.
Best Workout Programs To Get Ripped
If you are looking to get totally shredded then these are the best workout programs to consider.
#1 Boss Shred by Boss Workouts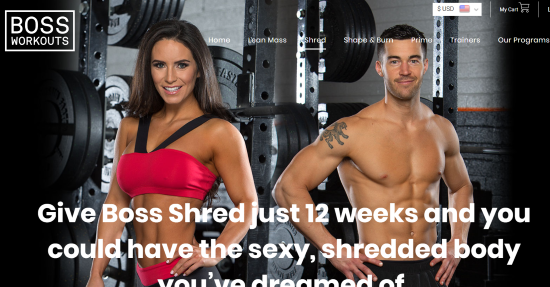 Topping off our list we have Boss Shred from Boss Workouts. This is a top-notch 12-week program exclusively to get you ripped (if you couldn't tell by the name).
Boss Shred is an in-depth program designed by fitness gurus Jason Sani and Lee Bell. This program gives you everything you need and then some to get that ripped body you are after. Here is what the program includes:
A massive 111-page training guide
a 77-page nutrition guide that will have you eating all the best foods
17-page recipe book
Online body and nutrition calculators
11 videos explaining the program. 88 minutes of footage in total
Contains many alternate programs to suit your needs and type of gym you use, for your convenience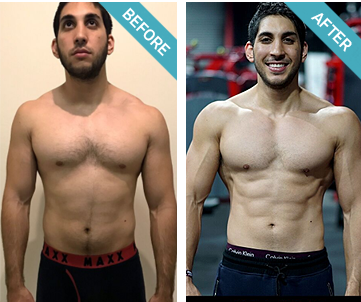 The Boss Shred is designed to get you shredded. To do this they making use of HIIT which stands for High-Intensity Interval Training. This form of training uses short bursts of high-intensity cardio followed by a rest period then repeated multiple times. HIIT has been proven to burn fat much faster than traditional steady-state cardio in much less time. It also preserves muscle unlike steady-state cardio as well.
On top of that, they also use HIRT or High-Intensity Resistance Training which is a form of circuit training designed to melt the fat off while building muscle.
Combine HIIT and HIRT along with their full-body workouts and you will turn your body into a serious fat-burning machine with a god-like metabolism.
Add in their detailed nutrition plan and easy to follow recipes and failure won't be an option. Follow the diet plan and do the workouts and you will see results.
This workout comes with 2 pricing options. You can buy the whole program with lifetime access for $90 or you can get monthly access for only $9.95 and the content is immediately accessible on your laptop smartphone or tablet.
Pros
Uses HIIT and HIRT for serious fat burning
Designed by fitness experts
Includes a full nutrition plan
You can buy the full program
Immediate access
Cons
Above average in price
No hard copy
Website: bossworkouts.com
#2 Total Six Pack Abs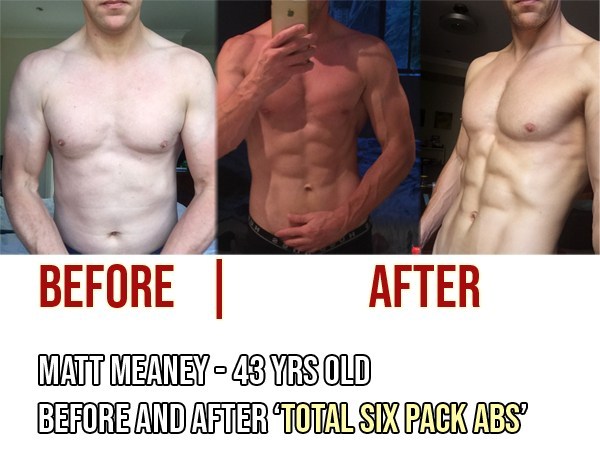 If you want to get shredded and are really hoping for those six-pack abs this could be the program for you.
This program is designed to not only get you those shredded abs but to also get you totally ripped. After all the two pretty much go hand in hand.
This one is designed by fitness guru Mark McManus and he throws everything he has at you in this program to your metabolism going through the roof.
It comes with the six-pack abs diet that is tailor-made to your body telling you how many carbs, fats and proteins you should be consuming.
Total Six-Pack Abs also comes with fat-scorching weight routines, cardio routines and audio tracks that guide you through the cardio in real-time.
They also include killer recipes that taste great like protein pancakes, homemade pizza, chocolate muffins and more. They even set aside specific times where you can enjoy "off-limit" foods so you don't go nuts with your cravings.
You can do this workout program at home or at a gym. If you do it at home you will need a bench, barbell and 2 dumbbells.
Just check out their website and you will see tons of before and after pics if you are still skeptical.
Pricing on this program is $47 and the program downloads right to your phone or computer.
Overall this is another nice program, the name may focus on your abs but the program is made to get your whole body ripped.
Pros
Designed for those wanting ripped abs
Includes delicious recipes
Made by fitness guru Mark Mcmanus
12 weeks long
Less expensive
Cons
Annoying website
No hard copy
Website: TotalSixPackAbs.com
#3 P90X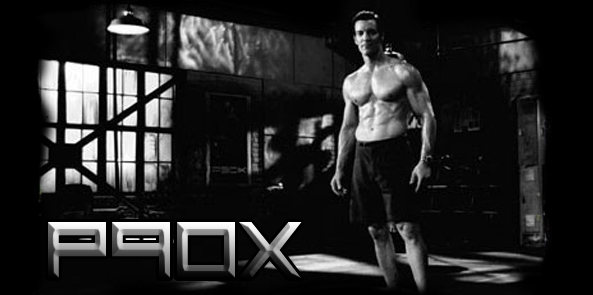 This program needs no introduction. It has been around since 2005 and I am quite certain most of you have seen a P90X infomercial somewhere along the way.
The program was created by Tony Horton and it is known as an intense exercise program designed to get you ripped and transform your body in only 90 days.
The program also had several spin-offs but the original is still going and is still the best of all the P90X workout programs. While sales aren't what they used to be it is still one of the most popular programs out there.
P90X comes with 12 workout DVDs that cover strength, cardio, your core, and Yoga. There is also a comprehensive 3-phase nutrition plan which is designed to kick your fat-burning into overdrive while giving you increased energy.
On top of that, it also comes with a fitness guide and workout calendar to keep you on track.
As you probably know this program isn't easy and will push you to the max. Be ready to put in some hard work if you want results.
Another nice thing about P90X is you can do it at home. All you need is a chin-up bar and a set of dumbbells or resistance bands.
The price on P90X isn't cheap. It is the most expensive on our list at $120. It also does not download to your phone or computer, once you order you have to wait for the DVDs to arrive in the mail.
Pros
Well known name and program
Time tested
Hard copy included
Intense workouts that will push you to the max
Cons
Expensive
No digital copy, must wait for DVDs to arrive in the mail and have a DVD player to play them
Kind of old school
Website: beachbody.com
Get Ripped Workout Programs Wrap Up
Those are the best 3 workout programs currently available to get you ripped to the bone. We like Boss Shred as our top-rated program, we feel it is the best program out there and gives you the best bang for your buck as well. The other 2 are also good alternatives.
Just remember it isn't easy to get ripped, all of these programs use intense workouts and strict dieting which is what you will need if you want to get shredded. Also, make sure you follow the programs and don't ad-lib, these programs will get you there is you just do what they say to do.