(Last Updated On: April 11, 2022)
Jen Thompson looks a bit unassuming when you see her. She is a 43 year old mother of 2 as well as a high school math teacher.
She is not like everyone else though. She is a complete powerhouse. Pound for pound she is stronger than me, you and probably just about everybody else for that matter.
While she might look a bit unassuming in her teacher clothes, make no mistake, when the guns come out people notice.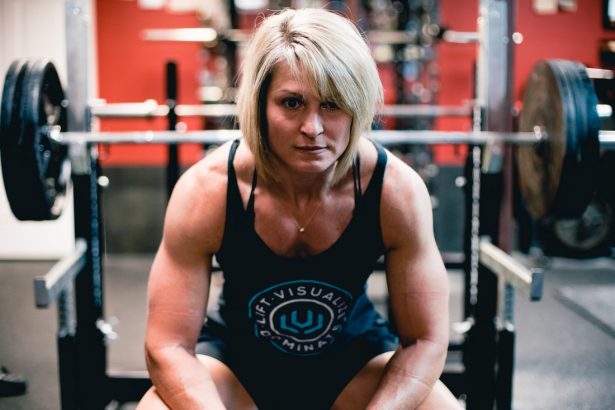 Of course she is not just some teacher that hits the weight room with the football team, she is an accomplished powerlifter…very accomplished.
She has won more powerlifting competitions and set more records than we can even list. However, she currently holds the IPF World Record with a 142.5-kilogram (314.1-pound) pound bench press in the 63kg (139lb) weight category, a record she just set at the 2017 Arnold Classic. Yeah….that is more than double her bodyweight. Crazy strength!
Related: Best Weight Benches for The Money, High-End and More…
She also has a 336lb squat and a 446lb deadlift according to her website.
We also like her inspiration which is to "To show that you don't have to look like a man, to lift like one". She has pretty much done that.
While the 314lb bench press is her highest official bench press she has actually benched more than that before. Below is a video of her benching 325lbs at Liberty University. Not too shabby!
That's not the only impressive video you can find of her though. Here is another of her doing a heavy hold with 515lbs. How many women can do that? Especially ones that don't weight 515lbs themselves.
While I am guessing she is not the strength coach for her schools football team she probably should be, god knows she can probably lift more than the coaches can. She is also good at explaining technique as is evident in her instruction videos on her YouTube page.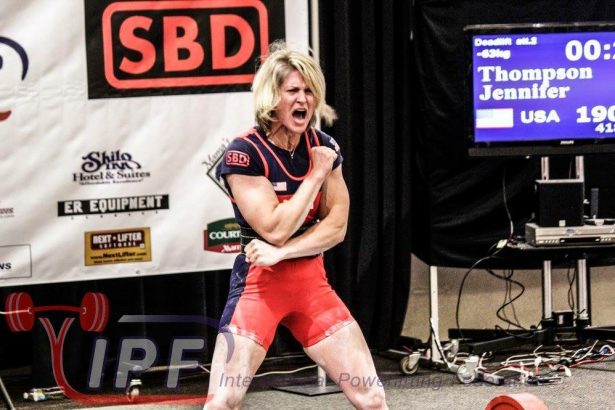 While the bench press is definitely her best lift it is not her only one. Below is a video of her doing some heavy deadlifts as well.
She isn't too bad at pull-ups either for that matter.
There you have it, as she would say: Strong like a man without looking like one. I think she has accomplished that goal.
Check out her website and follow her on Facebook Page for more videos of her impressive lifts and other great stuff.