(Last Updated On: April 11, 2022)
Here is a fun challenge you can do to test your strength and get a good workout in at the same.
I like challenges because they help break up the monotony of doing the same workouts over and over. Changing things up is a great way to shock your muscles in to new growth and gains in strength as well. Not a bad double whammy.
Here is a good one for you and your gym buddies to try on the bench press for bragging rights. This will give you a great chest workout in just 5 minutes that you will certainly be feeling the next day.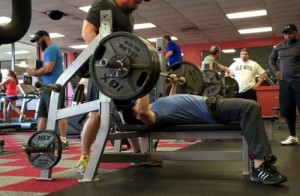 The Challenge
The challenge is simple really. Load weights equivalent to your own body weight on the bar and bench press it as many times as you can in 5 minutes. Simple as that.
Warning: Make sure to use a spotter when doing this challenge. By the time you get near the end, your pecs will feel like Jello and there is a decent chance you might need help on a lift.
The Scorecard
Let's see how your score stacks up tough guy!
Over 60 reps………………You are a god!
50-59 reps…………………Total beast!
40-49 reps…………………You are pretty badass
30-39 reps…………………Nothing to be ashamed of
20-29 reps…………………Pretty average
10-19 reps…………………Keep hitting the gym
1-9…………………………..Girly man status
0 reps……………………….Sign yourself up for Mr. Puniverse!
Related: The 11 Best Weight Benches on the Market
My Attempt
Luckily for me, I have always been pretty strong at the bench press so this challenge is right up my alley. For those who are curious, I weigh 215 lbs and while I don't really max out on bench press anymore I would guesstimate my max bench press to be somewhere in the 330-340 lb range.
Going into it I was hoping to get 50 reps. That would put me in the total beast range which would nicely satisfy my ego.
My game plan was to hit 15 reps right at the beginning and then take it from there hoping to average 10 reps per minute. I figured 15 would be a nice start to get some good reps in, but not tire me out too much so I could go stronger for longer.
The Attempt: I started out fine with 15 reps off the bat then I added 10 more the next minute then 8 the minute after that. Midway through though my chest was getting pretty tired and I was down to 4-6 reps per go after that. With about a minute left I had 38 reps in and I was starting to realize I was not going to make it to the 50 reps, I was hoping for. My chest was on fire and I knew there was no way I could bust out 12 reps in the last minute. My ego took a shot, but I can live with it. I still finished in the pretty badass range.
My Score: 46 reps
Have fun with this challenge and be sure to use a spotter, you will need it. Please don't let us see you getting stuck on one of those gym fail videos. You have been warned.
Be safe and don't take it too seriously. Also if you reach the god status of over 60 reps we would love to hear about it.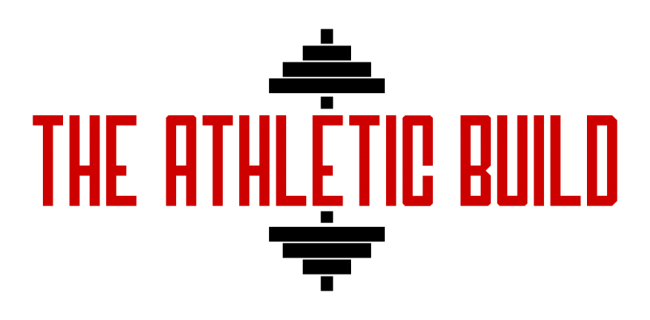 This post was made by the staff of TheAthleticBuild.com, home of the athletic body. Please follow us on social media at the links below.