(Last Updated On: April 11, 2022)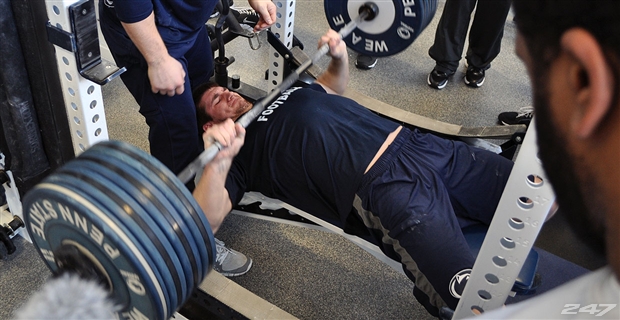 Penn State University Football is a strong program that is rich with tradition. When you get to this level the football is as important as class and, let's be honest, more important than class for some athletes. Many of them have dreams of playing in the NFL on Sundays, but you can't get there without putting in the work.
The video below  shows a team bench press workout and they really get after it. Enjoy
Related: Best Flat and Adjustable Benches on the Market
!