(Last Updated On: April 4, 2021)
Ladies, if you are looking to get in great shape and get a killer body that will give you some serious confidence and leave jaws on the floor then you have come to the right place. We have some killer workout programs for you here that will take your body to the next level and beyond. If you are ready to do the work then these programs will deliver and give you the dream body you are after.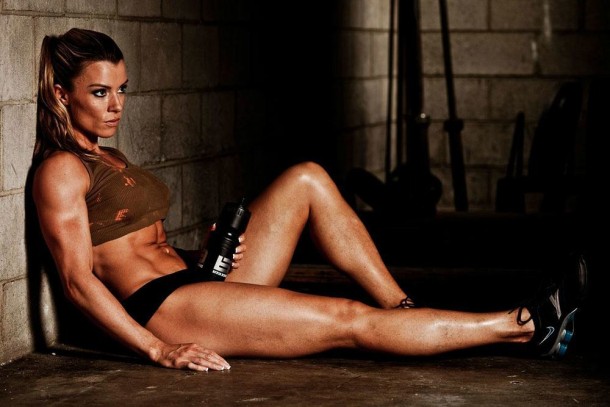 Should you use a workout program?
You may be wondering why you should spend your money on a program. After all, there is tons of workout information all over the internet, and this is true, the problem is you don't know which information out there is truly good information and what information comes from someone who doesn't really know what they are talking about. When you go with one of these programs you are getting top quality information from experts who know what they are talking about. Another great benefit is all the information is together in one place instead of searching website after website. It is also all the information you will need to know from diet and nutrition to training, workouts, exercises, supplements and more. It is all there and easy to use and made by a fitness expert.
What makes a good workout program for women?
There truly isn't that much difference when it comes to working out between women and men. The main difference is that women aren't looking to "get huge" or bench press 300 lbs. or anything like that. They want their body to look and feel good. The training is close to the same though. The program itself should have some strength training, that is what is going to give you those curves and having some muscle will help burn fat faster. There should be some form of cardio, preferable HIIT. The workout program should be nicely laid out so that you know exactly what to do on each day of the program. The diet should be on point and not leave any guesswork. There should be a complete plan of exactly what to eat for each meal and snack for every day of the plan as well. All you have to do is follow the plan, eat what it says and do the workouts and you will get results.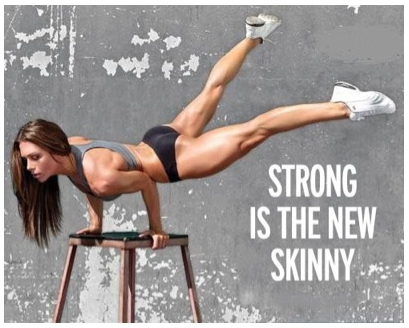 Best Workout Programs for Women
We have covered what a good workout program should look like and why you should be using a program, now let's look at the best workout programs for women on the market today.
1) Shape & Burn by Boss Workouts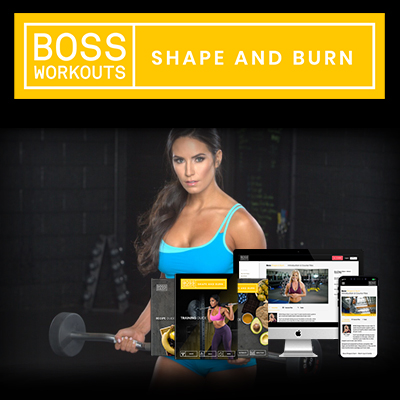 Topping our list of workout programs for women is Shape & Burn. This one is one of the hottest workouts on the market right now and for good reason. It has great reviews and gets results. The amount of information you get with this program is tremendous. The diet is perfectly laid out for you with shopping lists of what to get at the grocery store and what to eat for the entire 12-week program.
This program is a gym program featuring compound exercises (exercises working more than one muscle group) like squats, rows and push-ups, perfect exercises for that toned body and tight butt you are looking for.
For the cardio portion of the program, they use a lot of HIIT cardio (High-Intensity Interval Training) which is definitely the way to go to blast fat and also save time. It also gives your body a more athletic look than traditional boring old cardio.
The program is also designed nicely to get more difficult as you go which is perfect. As you get in better shape they keep raising the bar a little higher. This keeps your body from growing accustomed to the training and keeps your body working harder to burn more fat.
The diet is awesome. They have everything covered for the entire 12-week period. They cover everything from what to buy at the grocery store to what to eat for each meal and even snacks as well, all the guesswork has been taken out. You just eat what it says and you get results. The diet has a nice focus on the right foods you should be eating like chicken, fish and veggies. They also give you enough variety so you won't get bored of eating the same thing all the time, they mix it up nicely. Dare I say they even have cheat meals planned out over the 12-week program so you can still eat some of those tempting foods you love.
Overall we love the Shape & Burn. It has everything you need and more than you would expect in a program. It is all laid out perfectly for you. All you have to do is follow the program and you will get results. This one definitely deserves to be in first place.
Highlights
12-week program
Very in-depth and user-friendly
Extensive diet and exercise digital program included.
Excellent value for your dollar
Everything is laid out for you and all you do is follow it. No guesswork.
Uses effective HIIT cardio plan to burn fat fast rather than traditional cardio.
Downloads right to your handheld device or computer.
Any Negatives?
Above average in price at $90 but worth every penny
Only available through their website
Visit BossWorkouts.com or more information on this product.
2) Bikini Body Workouts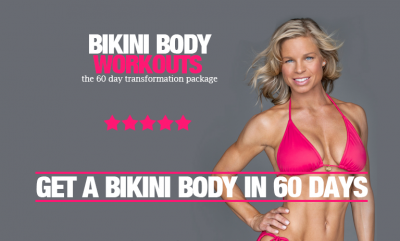 Bikini Body Workouts comes in second place on our list. This one is made by fitness icon Jason Ferruggia. This is a 60-day program that features a step-by-step workout guide with videos that lays out every exercise, set, rep, and rest period. On top of that, they have a complete nutrition guide that allows you to enjoy delicious foods without calorie counting. There is also a 21-day booty blast guide that makes sure your butt is tight and perky. To top it all off they have also included a supplement guide which lets you know which supplements work and which to stay away from. Everything you need is in this product.
Highlights
Made by Jason Ferruggia
Workout guide with videos
Complete nutrition guide and shopping lists
21-day booty work blast workout
Made for your body to look good in a bikini
Includes a home gym option so you don't need a gym membership
Less expensive
Any Negatives?
Only a 60-day program
Only available through their website
Check out www.bikinibodyworkouts.com for more information on this product.
3) Becoming Extraordinary by Ashley Horner
Becoming Extraordinary rounds out our list. This program is developed by fitness model Ashley Horner. This one is a twelve-week program that focuses on weight training. There is no cardio at the start of the program, she works the cardio in as the program moves along, there is a lot of circuit training to take the place of cardio at the start. This is a nice replacement, don't think it's going to be easy though. The cardio kicks in and gets more advanced as the program moves along and you build up stamina
This is a 3 phase program. In the first phase consists of a whole lot of whole-body exercises like as well as training each muscle group (legs, butt, back, chest) as you go further along.
There is a meal plan included that is on the Paleo side of things, but it is pretty good. Overall this is a nice program that can yield great results.
Highlights
Made by Ashley Horner
Progresses as you do
12-week plan
Solid weight program
Circuit training style
Any Negatives?
Pricey at $100
Diet portion of the program could be better
Check out www.ashleyhorner.co/becoming-extraordinary for more information on this product.