(Last Updated On: October 22, 2019)
Hey guys, if you are looking to get in shape you have come to the right place.  Building muscle and burning fat can be a difficult task especially if you are a beginner and may be unfamiliar with weightlifting and proper diet. That is where the right workout program can be a huge help when it comes to getting you where you want to be.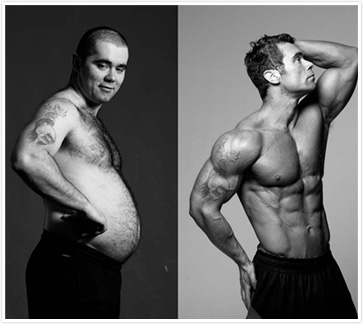 Why use a workout program?
You may be wondering why you should use a workout program in the first place. Let me lay out a few reasons why a good workout program would benefit you.
Everything is covered – You get everything you need from one source. Your diet, workouts, exercises, pre and post-workout nutrition and everything else all in one place. All you need to do is follow it.
It's made by experts – A good workout program is made by fitness professionals who know what they are talking about and know what works. There is all kinds of information out there on workouts and diet and a lot of it is garbage written by people who have minimal experience and education in the fitness field. The best programs are reputable and made by fitness pros who know their stuff.
It's all in one place – Having all the information you need in one place can be a big help and can save the time and headache of searching all different places for workout and diets and recipes and trying to figure out which is good and which isn't just having everything all put together nicely in one place can make a huge difference and save time.

What makes a good workout program?
A good workout program should have everything you need to accomplish your goals. There should definitely be a proper diet to go with the training portion of the program. If you are thinking about buying anything that doesn't include diet information you should turn and run for the hills. A good workout program will have everything laid out for you for each day you are on the program. They will tell you what to eat, how to prepare it when to eat, what exercises to do, and how many sets and reps to do. Everything you need is laid out for you and all you have to do is do.
1. Lean Mass by Boss Workouts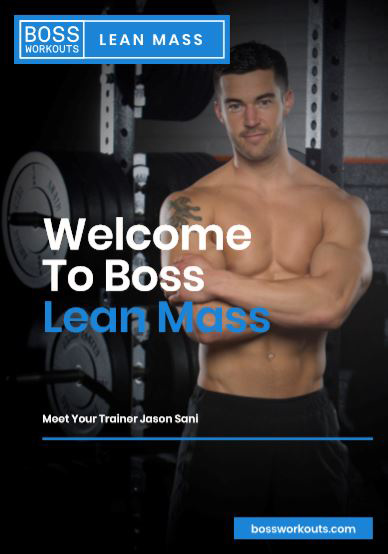 Lean Mass by Boss Workouts is an excellent program. This one is a 12-week program that gives you everything you need every step of the way.  The amount of information you get with this package is incredible. We knew they had a full workout and diet with the program but they also give you 2 large digital programs, one for diet and one for training that covers everything you can even think of when it comes to exercising and food. They have all the information you need to help you build lean muscle fast.
The exercise program is top-notch and features a good amount of compound exercises like bench press, squats and pull-ups mixed in with a few isolation exercises. If you are trying to transform your body compound movements a would definitely be what you would want to focus on and they do that nicely. They also do a really nice job of mixing in supersets and giant sets to keep the intensity level up.
The cardio portion of the program features HIIT cardio (High-Intensity Interval Training) which is definitely the way to go to blast fat as far as cardio is concerned.
The program gets progressively more difficult as you go through and your body in better shape and more accustomed to the training. Another plus.
The diet has you covered for the entire 45-day period. Every meal and every snack is laid out for you so there is absolutely no guesswork at all. The meals focus on all the right foods you should be eating if you want a killer body including chicken, fish, eggs, veggies and cottage cheese. It also has enough variety to it that you won't be bored to tears eating the same thing over and over. They even include some nice cheat meals for you and who doesn't like that.
Overall the value of what you get with the Boos Workout product is outstanding. The exercise program they put together is top-notch and the diet is on point. Everything is laid out for you and all you have to do is follow it and you will get results.
Highlights:
Developed by pro fitness trainer Jason Sani
Extensive diet and exercise digital program included
Tremendous value for your dollar
Everything is laid out step by step, no guesswork
Uses effective HIIT cardio plan to burn fat fast
Any Negatives?
Most expensive program on the list, but well worth it
Visit BossWorkouts.com for more information on this product.
2. 2 x 4 by Bret Contreras

2 x 4 is a top-notch program by Bret Contreras who is one of the top fitness professionals out there. He is also known as The Glute Guy and is the go-to guy if you want the best butt imaginable. He does much more than glutes though. He knows strength training and his 2 x 4 program is legit. It is called 2 x 4 because it is based on 2 main lifts are performed on 4 separate days during the week, along with additional assistance movements tailored to suit your needs. Simple and effective.
2 x 4 is designed for lifters who are looking to take their strength to the next level and set PRs. It is easy to follow, it can be performed at a basic commercial or garage gym with minimal equipment, it revolves around the big, basic movements, and it will help keep you injury-free. Each and every program variable was analyzed, and the program was tested for months on end. Lifters who use the 2 x 4 get stronger and set PR's. That is what it was made to do and it delivers.
The program includes everything you need in a workout program. There is a 14-week maximal strength training program with an FAQ section, a nutritional guide teaching caloric and macronutrient calculation with sample plans, a video library of all exercises in the program and there are upgrades you can get that include squatting and deadlift mechanics, glute training and cues for big lifts.
If you are looking to set that PR and take your strength to the next level, then this is the program for you. It has everything you need and then some to get you as strong as you can be from one of the best minds in the industry.
Highlights
Made by top fitness and strength pro Bret Contreras
Strength based
Bonus material available
Effective for setting PRs
Completely digital
Video library
Guide for calculating macros and diet nutrients
Any Negatives?
No hard copy
Not as much diet info as the other programs on the list
Visit 2x4strength.com for more information on this product.
3. Minimalist Muscle Blitz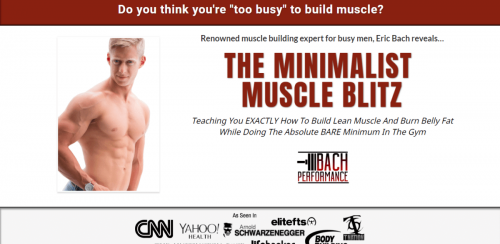 If you want to build strong and athletic muscle and don't have much time to train then the Minimalist Muscle Blitz is a great place to start. This product is designed to give you a strong and athletic body and is the brainchild of fitness expert Eric Bach.
Minimalist Muscle Blitz is composed of 7 components. The components are:
The Minimalist Muscle Blitz Training Program – This is a 4-week guide designed to build muscle with the least amount of effort. Strength is the foundation that you build on to improve your power and athleticism.
Minimalist Muscle Meal Plans – This tells you exactly how to eat healthy without spending a fortune
The Minimalist Muscle Hardgainer Nutrition Blueprint – This one does what it says. It gives you a supercharged diet to help you build muscle faster without getting fat.
High-Performance Travel Guide: On the road a lot? This guide will make sure you get in a good workout even if the hotel gym sucks.
Access to Swole City: Members get access to an online community of minimalist muscle builders
The MMB Progress Tracker: Teaches you how to access your progress and make changes
The MMB Exercise Modification Guide: Help you adapt to gyms that don't have all the equipment you need, most won't
The program also comes with over 100 training videos and written cues for exercises in the Power Primer so you always know what you are doing and how to do it.
Power Primer 2.0 is based on 3 principles: 1) Incorporating movement and getting strong. 2) Lifting lighter weights faster. 3) Performing bodyweight exercises.
These principles lead to increased athleticism, lean muscle building and fat burning. These training methods also build explosive power desired by athletes and people looking to build strength and muscle.
The price on Minimalist Muscle Blitz is just $20, considering what you get for the price it is a pretty good value. If you want to build muscle without much work then this is the best choice for a workout program out there.
Highlights
Includes a guide muscle building with the least amount of work and time
Good Price at just $20.
Downloads right to your phone or computer
Developed by fitness expert Eric Bach
7 components in one
Any Negatives?
No hard copy
Only 4 weeks long
Website: minimalistmuscleblitz.com
4. Bigger Better Faster by Justin Woltering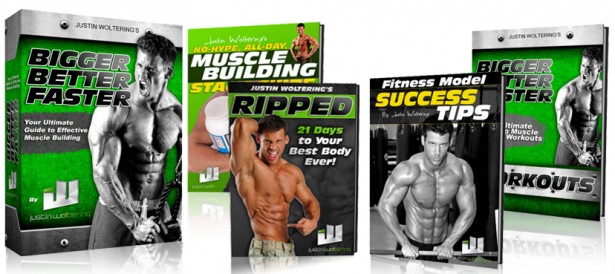 Bigger Better Faster is the brainchild of fitness expert and celebrity trainer Justin Woltering. He puts all of his knowledge and expertise into this program and it delivers.
This program is designed for skinny guys and guys that want to build muscle fast and get the body of a fitness model then this is the program for you. The program comes with everything you need to know to get build muscle and burn fat to get the body you are after.
The program includes a 200-page muscle-building guide that includes everything you would ever want to know about putting on muscle. It also includes 12 weeks of muscle blast workouts, weekly meal planner printable spreadsheets, instructional videos and a yearlong membership to justinwoltering.com. There is also a supplement guide to let you know what supplements to take and which ones are crap. Basically, everything you need and more to get you where you need to go and more is included in this program. He even gives you the exact workout he does and lets you know how he preps to look perfect for a cover shoot. Everything he knows about workouts, fitness, and dieting are all laid out nicely.
The 12-week program changes every 4 weeks so your body can't adapt and it forces to grow to a new level each time. It is perfect, no stagnation and no plateaus.
This program is top-notch and we are very comfortable putting it in second place on our list.
Highlights
Created by fitness expert Justin Woltering
Made for skinny hardgainers
1 year of workouts
Photoshoot guide
Supplement guide
Weekly Meal Planner Printable Spreadsheets
Any Negatives?
Visit biggerbetterfasternow.com for more information on this product.
Wrapping it up
There you have it, 4 great workout programs that are each great in their own way. Depending on whatever your goals are one of these should be able to do the job.
Train hard, keep your diet in check and you will get there.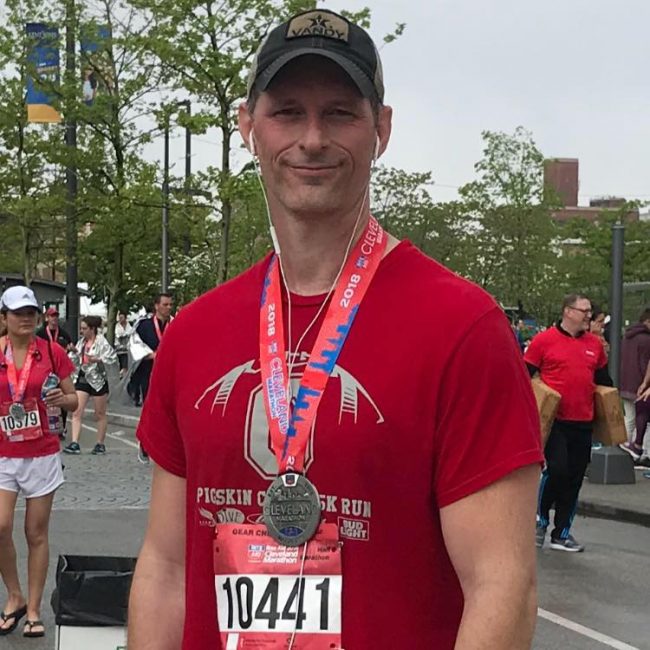 Ryan is a former college wrestler and lifelong fitness fanatic. He has run half marathons, done mud runs, placed in body transformation contests, coached wrestling and now coaches girls soccer. Not to mention he has also tried literally hundreds of supplements over the years and has a vast and thorough supplement knowledge. He has written for Muscle & Strength, Testosterone Junkie, The Sport Review and other publications. He is also the editor in chief of this website. Feel free connect with him on his LinkedIn page below.