(Last Updated On: June 24, 2020)
It may seem like most of my advice is tailored to guys – and they do comprise most of my audience – but just about all of the training and nutrition advice I provide applies just as much to the ladies! Even though most males want to get as big and strong as they can, lifting heavy, getting stronger and eating big (for your size) is the surest path to just about any fitness goal.
Still, most of the women I see in the gym (other than my clients!) are making the same, basic mistakes. While guys tend to stroke their egos with sloppy form and weights they can't handle, women usually do the opposite: light lifting with little effort, for fear they're going to get "bulky." If only it were that easy to build muscle! Here are the three most common mistakes I see women making in the gym, as well as a few tips on how they can correct course and really achieve the bodies they want.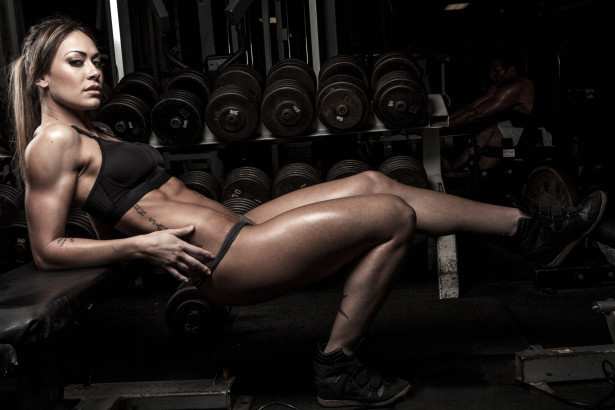 Related: The 15 Best Fat Burner Supplements for Women
Not Lifting Heavy Enough
"But I don't want to get too big!" I actually do hear this line from guys from time to time, but women – particularly those who haven't been lifting for long – say it all the time. The truth is, though, building muscle is hard even for guys, and they've got the advantage of FAR higher testosterone levels than women. What's more, nobody is ever going to get "too big" – or even big at all – without purposefully and consistently eating to grow.
 Overall, heavy lifting and progressive overload is the most efficient path for just about any woman to achieve the "toned" body she wants. That "toned" look isn't achieved by any specific exercise or training method, it's simply a product of extra muscle mass and low body fat. The leanness comes from smart and strict dieting, but it takes heavy weights to build the muscle!
Related: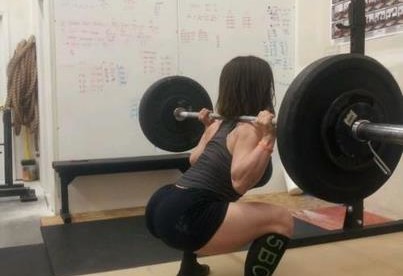 Doing Too Much Cardio
 In most cases, the women who don't focus enough on heavy lifting are also spending WAY too much time and effort on cardio. It certainly has its place in a routine, particularly when you're trying to lose fat, but there's no reason for girls to be doing any more of it than guys.
In fact, too much cardio can actually be counterproductive to your goals. It's hard enough for women to build and maintain muscle mass, and tons of walking, running and biking will only make it harder to hold on to. Just compare the physique of a figure competitor or even a lightweight female powerlifter to that of the average cardio bunny. The lifters are lean and shapely, while the treadmill junkies are kind of "skinny-fat" – not heavy, but not lean and with little shape. This is true for both guys and girls!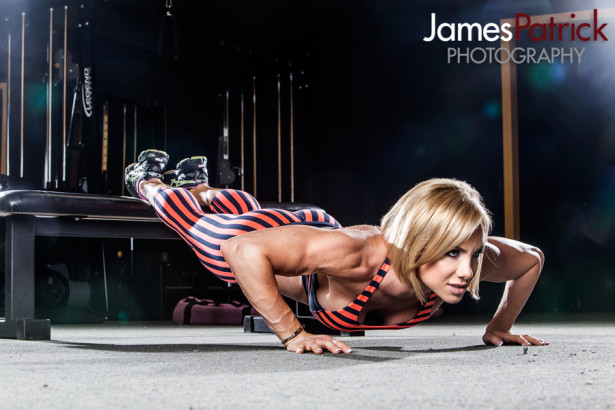 Eating Like Birds
This isn't as much of a gym mistake, but nutrition and training go hand in hand, and many women eat FAR too little for their size and their goals. This is even true of women trying to lose fat! Fat storage is one of your body's survival mechanisms, and it's not going to drop the flab if you're starving yourself. If anything, all that heavy lifting you should be doing will allow you to eat more food while leaning out!
Aside from overall caloric intake, women also tend to steer too far towards carbs, while ignoring protein and even essential fats – just the opposite problem of the guys who overload on protein at the expense of everything else. Your body needs plenty of protein to build and repair muscle tissue, and dietary fats are essential for body fat loss, good skin and hormonal health. If anything, women tend to get better results on lower carb, higher fat diets – with plenty of protein of course. Get your nutrition in line, focus on getting stronger and stop wasting so much energy on the treadmill, and you'll be amazed at how fast you can change your physique!
Justin Woltering
www.justinwoltering.com
Bigger Better Faster2.0: http://www.biggerbetterfasternow.com/buy/