(Last Updated On: May 31, 2022)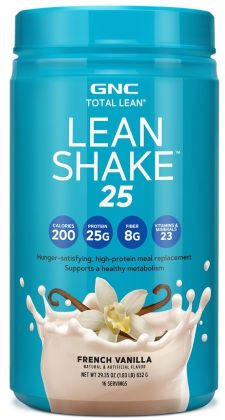 GNC Total Lean Shake is manufactured by GNC as part of their 'GNC Total Lean series'. This range of products is one of the largest 'own brand' offerings marketed by the famous supplement retailer.
The range includes an eye-watering number of products in a vast array of different categories. Including: fat burners, carb blockers, appetite suppressants, protein bars and of course meal replacement shakes.
GNC Total Lean Shake boasts of having 25 grams protein, 8 grams fiber, and 23 different vitamins and minerals. It claims to satisfy your hunger whilst providing you with a nutritious 200 calorie meal.
But can GNC Total Lean Shake help you lose weight? Read our GNC Total Lean Shake review to find out.
See the 15 most effective fat burner products for the female body
What is GNC Total Lean Shake?
GNC Total Lean Shake markets itself as a hunger-suppressing alternative to solid meals. It's meant to be taken as a substitute to food, and as a result, contains boatloads of nutrients as well as fiber and protein.
Here are a few key features:
25 g protein, 8 g fiber, 23 vitamins and minerals. This does seem to have the macros a real meal would have, albeit without the carbohydrates.
Hunger-satisfying. Dietary fiber has been shown to suppress appetite.
Best used with their program. No supplement can work in isolation.
How Does GNC Total Lean Shake Work?
Unlike many weight loss products on the market, protein shakes for weight loss are unique in that they actually include calories.
The idea is that you choose to skip a meal of your choosing and instead get what you need from a liquid shake instead. To do this all you need to do is to take one 52g scoop of the gnc protein powder and mix it with water before drinking it.
Remember, if you are going to add milk then that will increase the sugar and calorie content quite considerably.
When it comes to how it actually works it's important to note that you are still essentially consuming food, it's just it isn't in solid form! It is perhaps not surprising then that you should feel less hungry afterward.
Related: Best Meal Replacement Shakes for Weight Loss, Keto, Muscle Building and more…
What Are the Ingredients in GNC Total Lean Shake?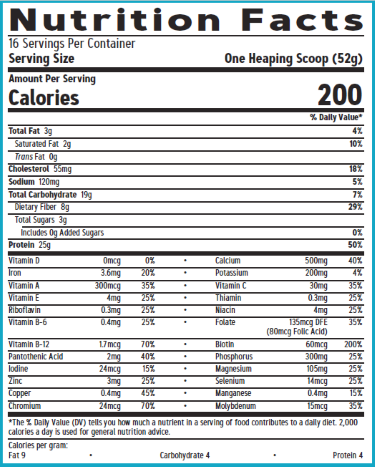 Dietary Fiber. FIber is widely regarded as one of the best natural components in food that can help with appetite suppression. It helps you feel fuller by slowing the rate at which food travels through the digestive system. At 8 g per serving, you can be sure to feel the appetite suppressing effect.
Protein sources. Protein is known as the one macro you need to eat more of if you're on a fitness journey. Not only is it good for muscle growth, it's also known to assist the body's ability to repair tissue. Protein is also known for its appetite-suppressing effects, that's because you can consume the same weight of protein as carbohydrates and have a net reduction in your calorie intake.
GNC Total Lean Shake's proteins are composed of Whey Protein Concentrate, Milk Protein Concentrate, Whey Protein Isolate.
Vitamins and Minerals. A meal replacer wouldn't be complete without a roster of vitamins and minerals. Below are some of the more notable ones for weight loss:
Vitamin B6 and B12. These two vitamins are largely found in almost every gym supplement there is and with good reason. These vitamins are the first to be depleted during a tough workout as the body uses them up for energy conversion.
If you're on a vegetarian diet, then you may want to supplement your diet with extra B12, the reason being that vegetables don't provide as Vitamin B per gram compared to meat sources.
Chromium. Chromium is one of those minerals you can take in really small doses. It works by regulating blood sugar levels which in turn help reduce cravings or the sudden urge to open the fridge at 12 midnight. The working dose starts at 200 mcg or 0.2 mg.
Iron and Folate. These two have been claimed to be instrumental in the body's ability to create new blood cells. This might be helpful if your female as women lose blood when they menstruate and if they're lacking in iron and folate, they risk acquiring anemia.
Selenium. This mineral improves vitamin E uptake, it may also help slow the progression of certain eye conditions and diseases, and can help with healthy hair and nail growth.
Zinc. Zinc in supplements is primarily used for testosterone production. However, some studies indicate low zinc status can correlate with a higher predisposition to weight gain. So, getting the right amount of zinc every day should help with proper weight management.
GNC Total Lean Shake's meal replacement formula seems sound when it comes to achieving weight loss, but we do wonder if one serving a day will be enough to keep hunger locked up for hours.
Whilst we don't have any specific concerns about the ingredients we do wonder how effective one shake can be in locking up our cravings for hours on end.
The other big downside is that for this product to work you have to skip at least one meal in the day. For those of us who just like our food too much this might mean it's not a sustainable choice. It might be that a fat burner that aids Thermogenesis and works alongside food is a more realistic choice.
Missing Ingredients?
GNC Total Lean Shake's meal replacer/weight loss aid could have been a lot more potent if it included the following ingredients.
Natural caffeine. We always like to see natural caffeine in a weight loss product, that's because there's a mountain of evidence backing up its effect on endurance and motivation. Something that is incredibly important for people wanting to improve their physiques. Ingredients like Green Coffee and Guarana are all good sources of natural caffeine.
Choline. Choline is the very brain chemical used to do what our brain does every day. As a nootropic, Choline could help improve mood as well as focus when it comes to dieting. More importantly, it has been shown to support the normal metabolism of fats in our body.
Turmeric. Turmeric is the yellow spice we all love to add to curry. Whilst it hasn't been legally approved for any health claim, it has been used in the east as a homeopathic remedy for centuries. Possible benefits include reduced inflammation and improved brain function.
Related Article: Top 15 Fat Burners for Men
GNC Total Lean Shake Side Effects
To be honest, we don't really see any real side effects with GNC's Total Lean Shake other than potential constipation brought about by using fiber and protein in combination. There's no caffeine to give you any jitters or crashing.
The only other side effect you may experience could be the urge to eat something given this isn't exactly a full meal. For many of us, the goal is to simply eat less solid food, not get rid of it all together!
GNC Total Lean Shake customer reviews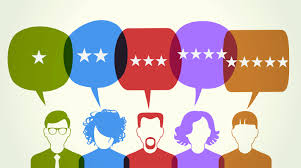 We note that there doesn't seem to be a huge volume of photographic or video testimony supporting this product. That is always a shame as we can't evaluate whether a real person has written the review or whether it is simply made up to help sales.
All the same, we've had a good dig around online to understand the lay of the land when it comes to this popular supplement.
Good Reviews:
"This shake tastes delicious!"
"Helped me not become hungry when I just want to sleep."
"Easy to mix even though it arrived a bit clumpy."
Bad Reviews:
"The seal was broken when it got delivered."
"The flavor was gone even though I just opened it."
"It gave me an upset stomach."
Will GNC Total Lean Shake Help You Lose Weight?
It depends on whether you follow through with a strict diet and some exercise.
See our favorite fat burning supplements for women
Pros and Cons of GNC Total Lean Shake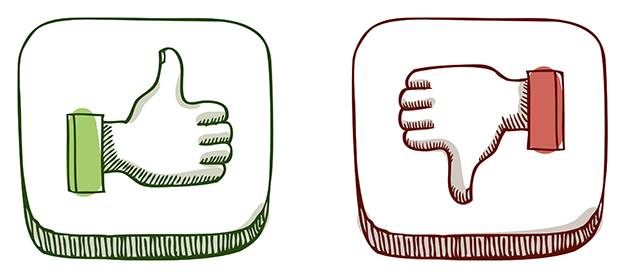 Pros
No prop blends. We like transparency.
Made for women. No stimulants and with iron and folic acid.
Good for vegetarians. But not for vegans.
Cons
Pricey. Only contains 16 days worth of product in one tub.
You have to miss a meal to lose weight. Not good if you like eating.
Overdoes the Vitamins slightly – Some of the minerals aren't relevant for weight loss.
Final Thoughts
GNC Total Lean Shake looks to be a decent meal replacement and might help you keep your calorie content down.
It's packed with vitamins and minerals as well as healthy doses of fiber and protein. The downside is it is exorbitantly priced if you are looking for affordable weight loss support.
At $45 for just two weeks of servings, this product could potentially burn a larger hole in your wallet each month than some. However, to be fair there are selected promotions available from time to time.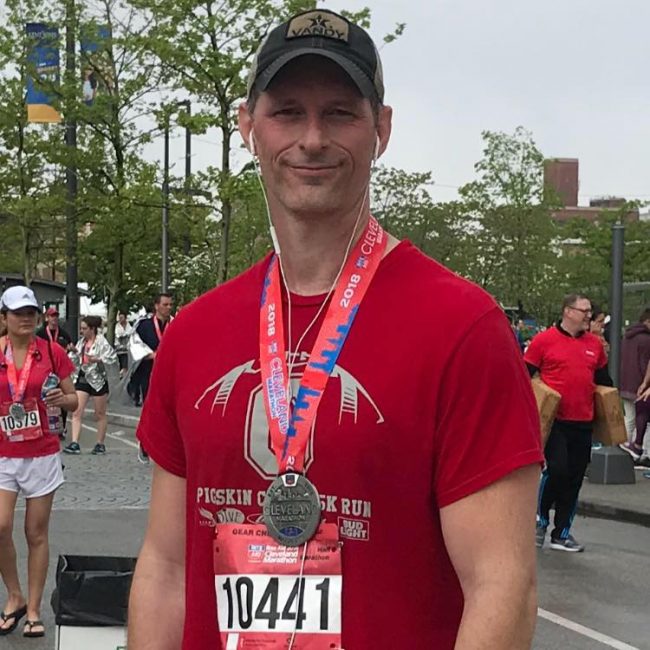 Ryan is a former college wrestler and lifelong fitness fanatic. He has run half marathons, done mud runs, placed in body transformation contests, coached wrestling and now coaches girls soccer. Not to mention he has also tried literally hundreds of supplements over the years and has a vast and thorough supplement knowledge. He has written for Muscle & Strength, Testosterone Junkie, The Sport Review and other publications. He is also the editor in chief of this website. Feel free connect with him on his LinkedIn page below.