Post updated on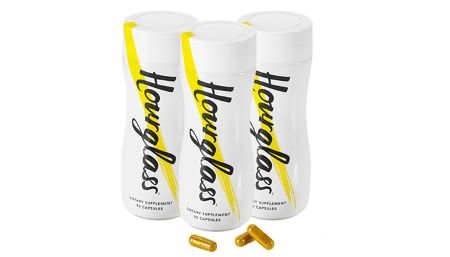 The problem with fat burners is that the vast majority are aimed at men – and many contain harsh stimulants and synthetic ingredients that meddle with your hormones, lead to energy crashes or cause other side effects.
Meanwhile, most so-called 'female' fat burners are weaker and ineffective versions of products designed with men in mind.
Enter Hourglass.
This "intelligent" and "hype-free" fat burner for women vows not to patronize you with weak formulas or by promising miracles. Sounds great, doesn't it? Other reviews for Hourglass are also very encouraging – so we're eager to put it through its paces in this Hourglass fat burner review.
Official website: Hourglassfit.com
What is Hourglass Fat Burner?
And instead of promising to help you "lose 15 pounds by next Tuesday", the Hourglass website states quite clearly that it works as a "slimming partner" to exercise and a healthy diet.
But as long as you eat right and work out regularly, the manufacturer says Hourglass will help you achieve better results at a "healthy pace".
That said, it doesn't shirk on the dosages – this is designed to help you stay comfortable and energized, while working on your stubborn fat all day long. The result? A formula which can "make your figure goals a reality".
Who Hourglass It for?
As we've already stated, Hourglass is a popular fat burner designed for women. The people behind the product understand that women's biology is very different to men's. And for this reason, females have very particular needs.
The product website makes it clear you must over 18 to buy or use Hourglass.
Hourglass Fat Burner Ingredients
Hourglass contains 9 all-natural nutrients – all here in more generous dosages than we're used to seeing in female fat burners (or any fat burner, for that matter).
Even from the initial glance at the Hourglass "supplement facts", it seems this formula is well-researched and well-formulated. And while you'll find most of the key ingredients in male fat burners, there are a couple of differences that make it more appropriate for women.
Check out the ingredients below…
Vitamin D3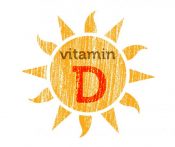 Widely known as "the sunshine vitamin", our bodies synthesize Vitamin D through sunlight. So why do you need more in a supplement? Because research suggests around 1 billion people across the globe are deficient in this nutrient.
This is important because Vitamin D deficiency is associated with greater amounts of abdominal and total fat in women.
So by getting more Vitamin D3, you may also burn more fat (rather than storing it). As an essential nutrient, D3 also better equips your body to fight infection and even helps reduce tiredness and back pain.
Glucomannan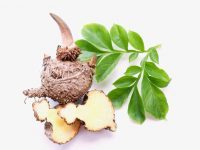 Sourced from the konjac plant, Glucomannan is well-known for its ability to reduce hunger pangs. As a soluble fiber, it absorbs water and expands in your tummy when ingested.
This reduces the space in your stomach and makes you feel fuller to help you beat the temptation to overeat. And it does this without causing any discomfort.
It's also thought to absorb excess blood sugar and cholesterol as it passes through your system, which may further aid weight loss.
Green Tea Extract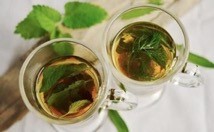 As the Hourglass website says, Green Tea has been used to burn fat for centuries.
But unlike many other herbs in traditional medicine, Green Tea is shown to provide the benefits it ancient users always believed.
Green Tea's fat-burning power comes from its catechins – specifically EGCG. This potent antioxidant is shown to raise norepinephrine levels, which in turn can boost your metabolic rate for results you can see and feel.
Cayenne Pepper Extract (as Capsimax)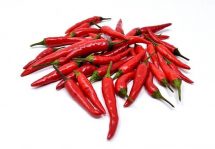 A formidable thermogenic, Cayenne Pepper Extract is derived from hot peppers.
According to clinical studies, the fruit extract contains capsaicin – a powerful antioxidant compound which raises your metabolism.
It works by producing more heat in your body to ensure you burn more calories. Capsimax is a revised (and patented) form of the fruit that delivers the same level of thermogenic power as Cayenne Pepper, without releasing the acids that can lead to stomach aches.
Guarana
Guarana is rich in antioxidants which have a similar stimulant effect to Caffeine. In other words, it can reduce tiredness and improve your focus and memory – ideal for when you want to replace the energy lost when you lower your calorie intake.
But unlike Caffeine, Guarana it doesn't cause jittery feelings, anxiety or energy crashes.
While its energy-boosting benefits are the main reason for its presence here, Guarana is also a diuretic which can reduce water weight.
Black Pepper Extract (as BioPerine)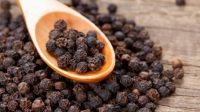 Black Pepper Extract is often used in fat burners to increase the rate at which your body absorbs other nutrients in a fat-burning formula.
As this formula contains a wealth of important, natural and safe nutrients, the presence of Black Pepper Extract is great news for your fat-burning efforts.
How to Take Hourglass
Each bottle of Hourglass holds 90 capsules. The supplement facts tell you to take 3 capsules per day, which amounts to 30 servings per container.
The instructions don't tell you what time of day to take each dose. However, we recommend taking 1 capsule at breakfast, another at lunch and your third at dinner.
Does Hourglass Cause Side Effects?
No. Unlike many other fat burners, Hourglass uses a completely natural formula with no harsh stimulants or synthetic ingredients.
Green Tea contains a small amount of Caffeine, so there's a small chance it could cause anxiety if you're sensitive to stimulants. However, the form of Caffeine in Green Tea is entirely natural and offers smoother stimulant effects.
Do you have allergies?
While it's possible you could be allergic to any of the ingredients, the manufacturer tells us such cases are rare.
To help protect you from allergic reactions, Hourglass does not contain any soy, gluten, GMO and other common allergens. It's also free from artificial colors and preservatives.
Hourglass Fat Burner Pricing
A single bottle of Hourglass costs $50 – which certainly isn't cheap, ladies.
But if you choose to buy 3 containers, you receive the 4th free. The manufacturer also offers you the chance to try Hourglass for 90 days – and if you're unsatisfied with your results for any reason, you can ask for a "100% product refund".
Does Hourglass Really Work?
Yes, it really does. Up until now, Hourglass has shown great promise. Its ingredients and dosages are particularly impressive. But we can tell you firsthand that this fat burner really delivers.
As other reviewers have pointed out, Hourglass uses several familiar ingredients found in at least one of our favorite fat burners for men. Yet those behind this female fat burner made a couple small, yet important changes which make it ideal for women.
For example, the use of Guarana is a great alternative for women who need an all-day energy boost without the crashes or nervousness Caffeine can sometimes cause – especially in synthesized form or in high doses.
Likewise, substituting Capsimax for plain old Cayenne Pepper was also a wonderful move. Having used Cayenne Pepper before, we can tell you that it gets results, but can lead to stomach upsets.
Capsimax steps around this problem by using a controlled-release coating that provides the same level of thermogenesis, while also preventing gastric irritation.
Pros and Cons of Hourglass Fat Burner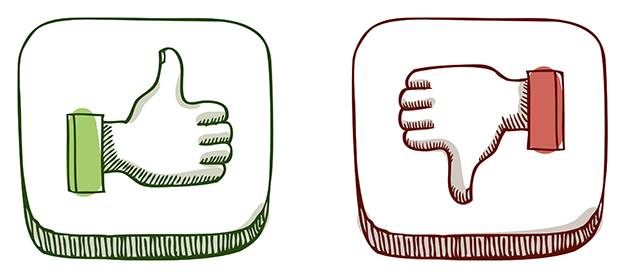 Hourglass Pros:
Similar ingredients to our top fat burner
Natural and safe
Won't meddle your hormonal changes or cause side effects
Guarana offers a clean energy boost with no anxiety or crashes
Glucomannan reduces hunger pangs
Doesn't patronize you or try to sell you false promises
Transparent formula (no proprietary blends)
Hourglass Cons:
Not cheap – quality costs money
Only available from Hourglassfit.com, not in stores are anywhere else online.
Hourglass Fat Burner Review Conclusion
Despite being a women-only fat burner, Hourglass more than stacks up against more established products. Just because it's aimed at women, this doesn't mean it's weak or ineffective – just the opposite.
By making a couple of apparently simple changes, the makers of Hourglass make it clear they understand key differences between men and women – and this is very refreshing to see.
This isn't the best fat burner on this list, but it's definitely up there. If you're sensitive to Caffeine or you don't want to spend the extra money on Instant Knockout, you could do a lot worse than give Hourglass a try.
To buy Hourglass, go to Hourglassfit.com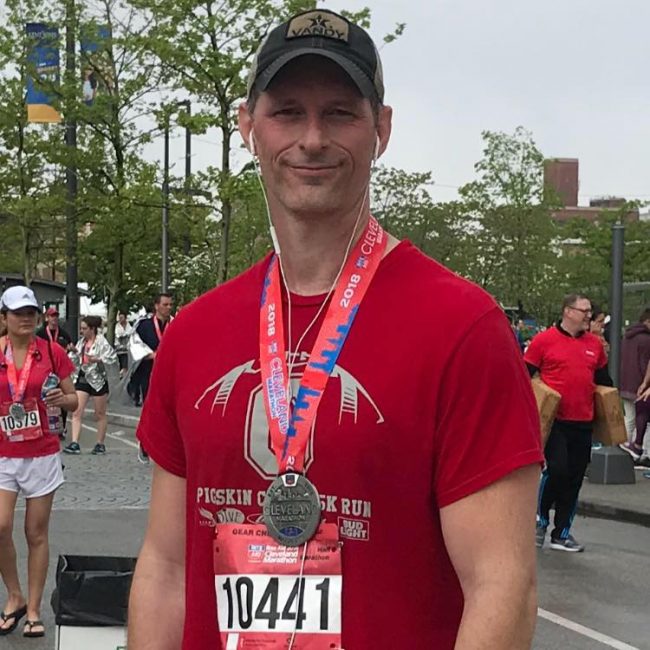 Ryan is a former college wrestler and lifelong fitness fanatic. He has run half marathons, done mud runs, placed in body transformation contests, coached wrestling and now coaches girls soccer. Not to mention he has also tried literally hundreds of supplements over the years and has a vast and thorough supplement knowledge. He has written for Muscle & Strength, Testosterone Junkie, The Sport Review and other publications. He is also the editor in chief of this website. Feel free connect with him on his LinkedIn page below.