(Last Updated On: January 6, 2022)
Golf, some people love it, some people think it is incredibly boring.
Whether you love it or if it flat just puts you to sleep there is no doubt that the game can get much more interesting when there is some nice eye candy out there swinging the clubs.
Below we have the 25 hottest female golfers on the planet that will make even the biggest golf hater take notice.
The 25 Hottest Female Golfers
These are the hottest female golfers in the game today.
#25  Carly Booth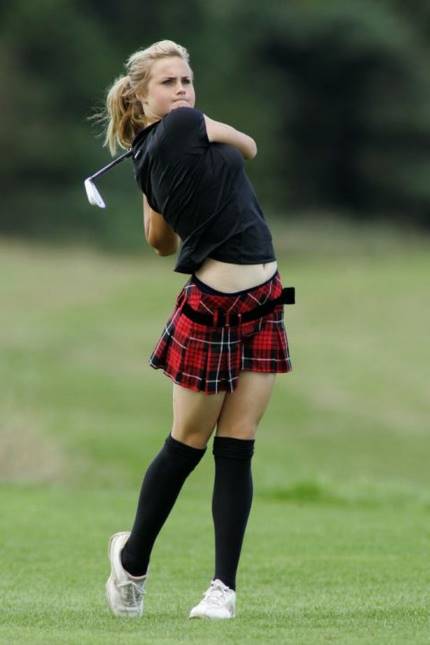 Starting off our list we have the Scottish pro golfer Carly Booth. At age 17 she became the youngest Scot ever to qualify for the Ladies European Tour. Her most recent win was back in 2019 at the Tipsports Czech Ladies Open. In her youth, Booth was able to practice on the course made exclusively for her and her brother, professional golfer Wallace, by her father at the family farm. Safe to say golf is in her blood.
See the Best Testosterone Booster For Muscle Building and Vitality 
#24 Natalie Gulbis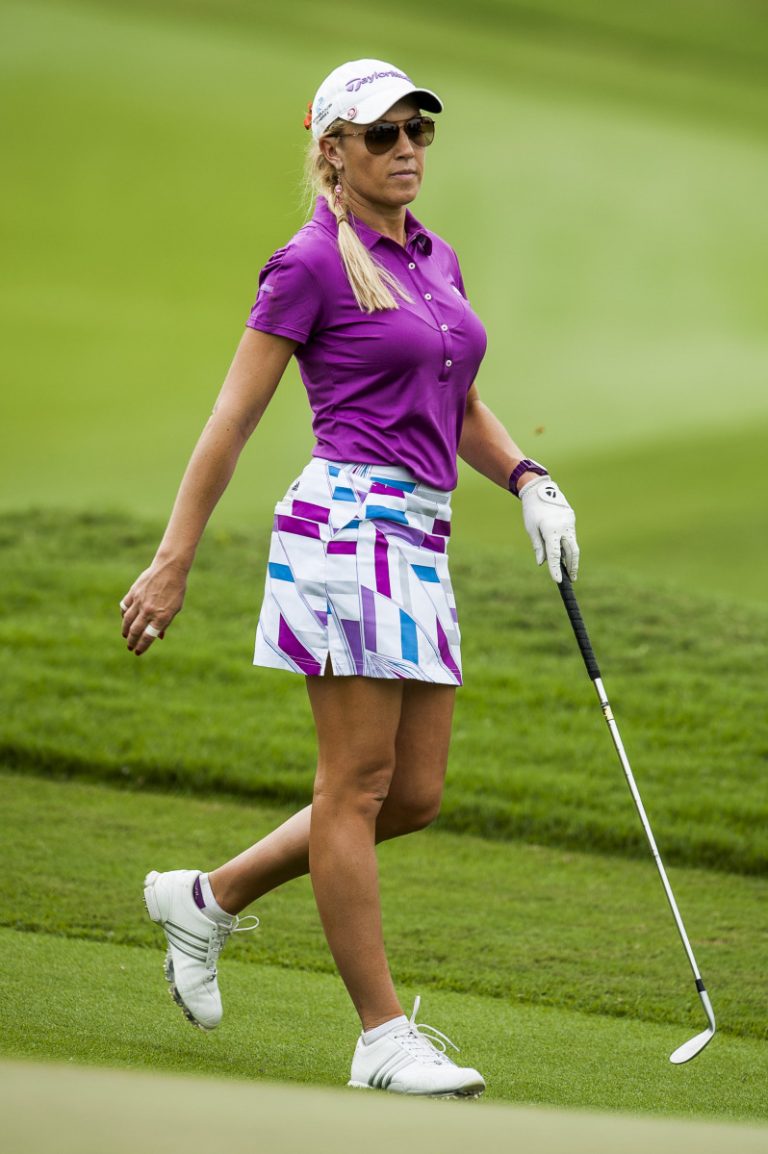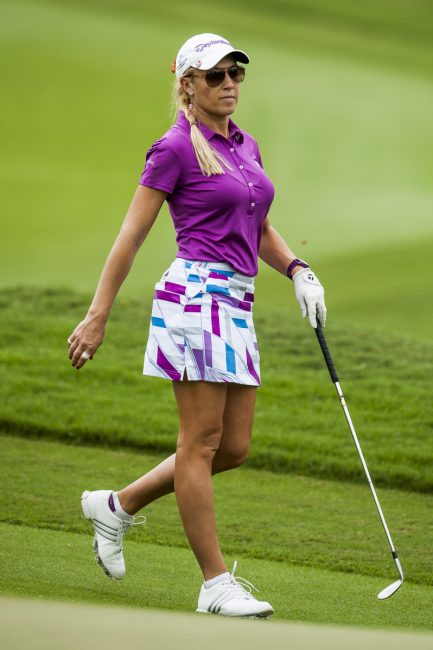 Natalie Gulbis is an American golfer who plays on the LPGA Tour. Natalie was raised playing golf in California and won her first tournament at the ripe old age of 7. She played in her first LPGA Tournament at the age of 14 and played on the boy's golf team in high school. Not only has she been playing golf but she also came out with her own calendar, has been on reality tv shows, and has been part of the Sports Illustrated Swimsuit Issue back in 2012.
#23 Sydnee Michaels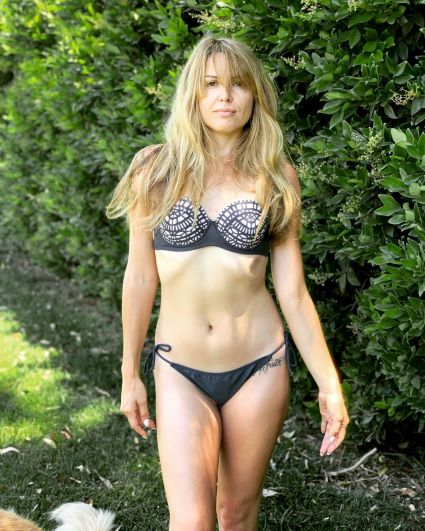 Sydnee is an American Golfer who has been playing with the LPGA tour since 2012. She was also awarded the Future Rookie of the Year Award back in 2011. Her career has been pretty quiet since then but she is still nice to look at.
Related: The 30 Hottest Female Soccer Players in the World
#22 Paula Creamer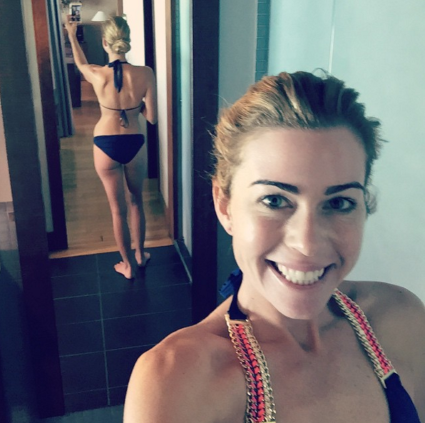 Paula is another American Golfer who has won 12 tournaments including 10 LPGA Tour events. She is easily one of the most accomplished golfers on the list and has several endorsements. She has even made the list of the 10 highest-earning female athletes in the past. Life is good for Paula.
#21 Courtney Harter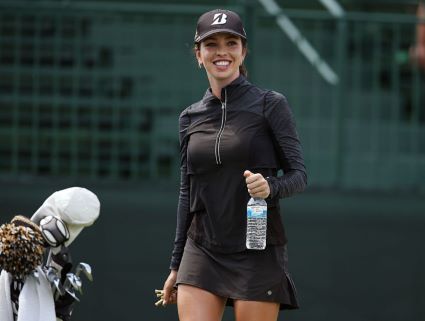 Courtney Harter is a golfer from Clearwater, Florida on the LPGA Symetra Tour and has also played on the Ladies European Tour.
#20 Veronica Felibert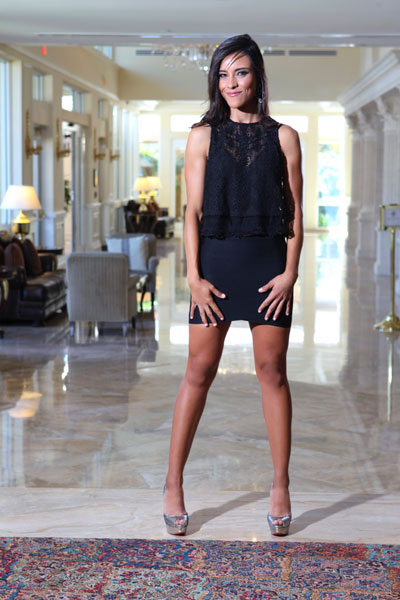 Next up we have Veronica Felibert who is from Venezuela and turned pro in 2012. Her best year so far is 2014 where she won the Credit Union Classic and had six Top 10 Finishes. She enjoys running, cooking and spending time with family.
#19 Natalia Ghilzon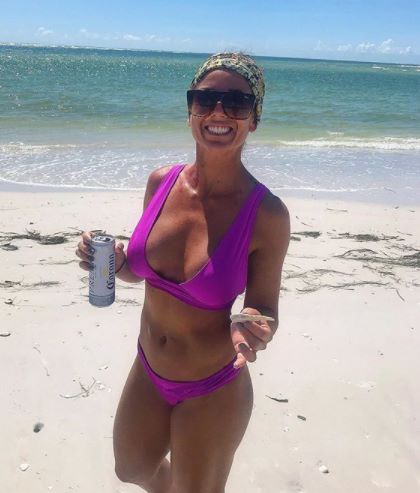 Next on our list of the hottest female golfers, we have Natalia Ghilzon. Natalia is easily one of the coolest girls on this list. Why? Because she likes to workout, loves dogs, drinks and she is also a pro golfer. She is basically every guy's dream woman, and she is also a serious hottie.
#18 Kathleen Ekey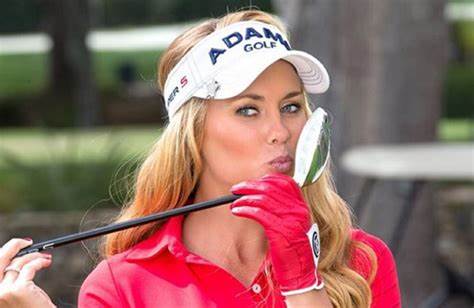 Kathleen is another American on the list and she was born in Cleveland, Ohio. She turned pro back in 2009 and is currently on the LPGA tour. Sorry fellas, she is also married.
 Related: The 25 Hottest Female Tennis Players
#17 Valeria Ochoa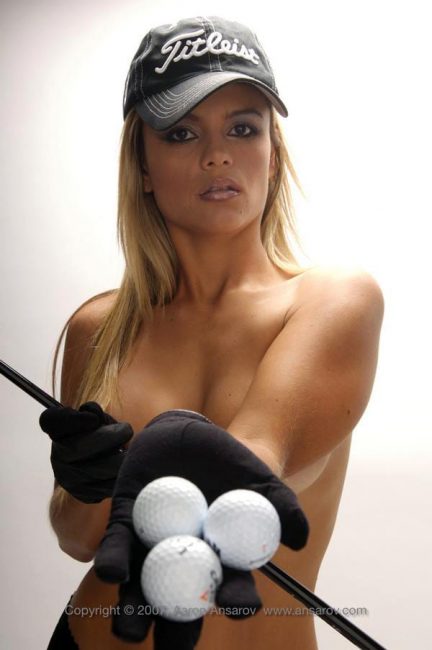 Valarie was on the golf reality show Big Break VII and is an LPGA golfer. She also teaches golf at the Diplomat Golf Club in South Florida.
#16 Demi Runas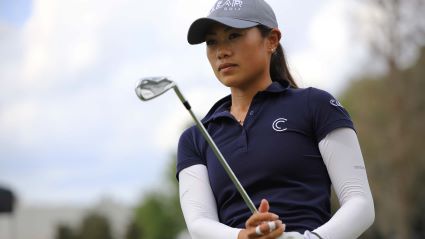 Next on our list of the hottest female golfers, we have Demi Runas from the USA. She joined the LPGA back in 2014, Demi played her college golf at the University of California, Davis where she was the Big West Conference player of the year. Her hobbies include yoga, baking,  and working out.
#15 Jessica Korda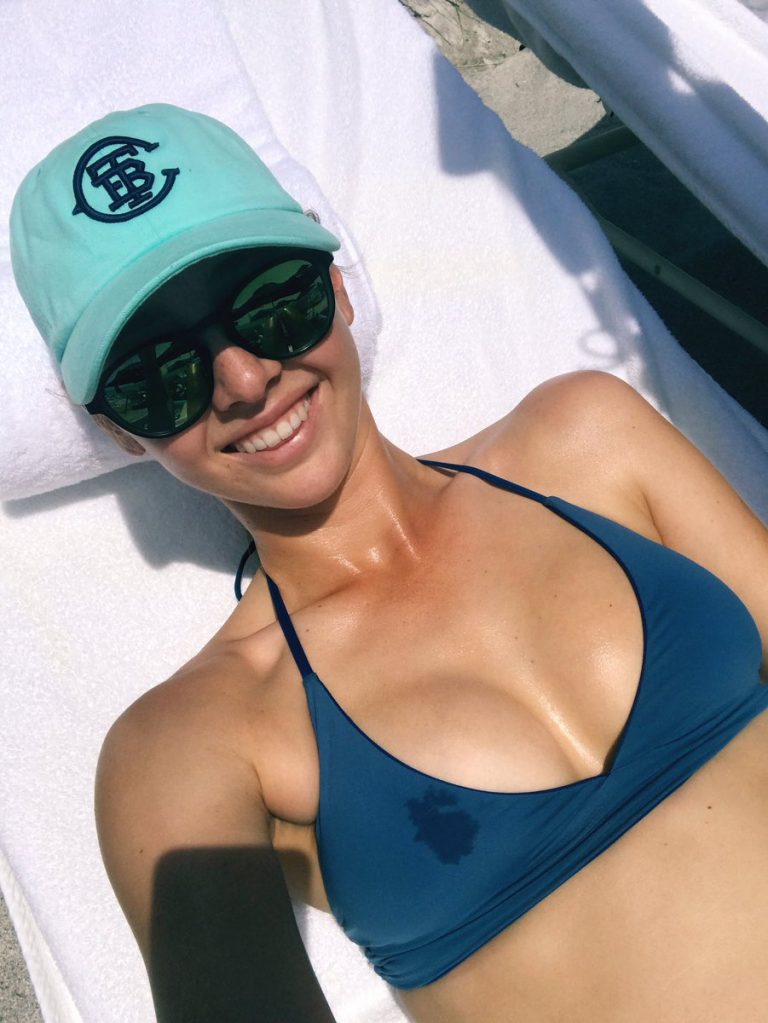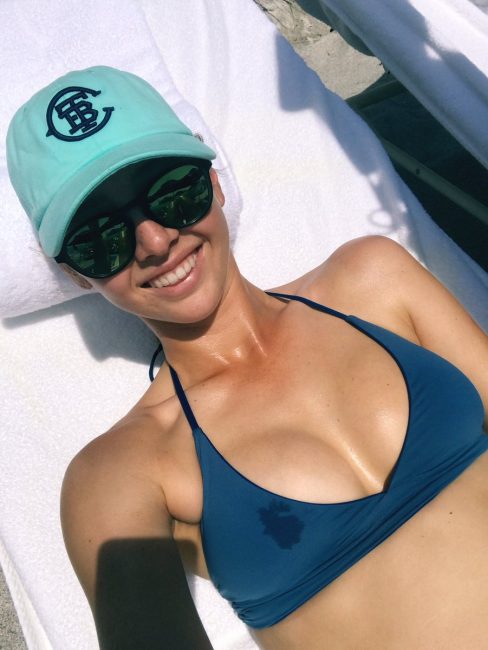 Jessica is another American golfer with the LPGA tour. She has 5 LPGA wins to her credit this far. Jessica is the daughter of pro tennis players  Petr Korda and Regina Rajchrtová. Her sister, Nelly Korda is also on the LPGA Tour. Those are some serious genes.
#14 Nikki Garrett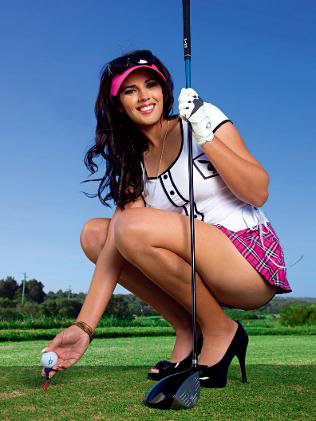 Nikki is an Australian pro golfer who qualified for the Ladies European Tour back in 2006 where she was the Ryder Cup Wales Rookie of the Year.
#13 Sharmila Nicollet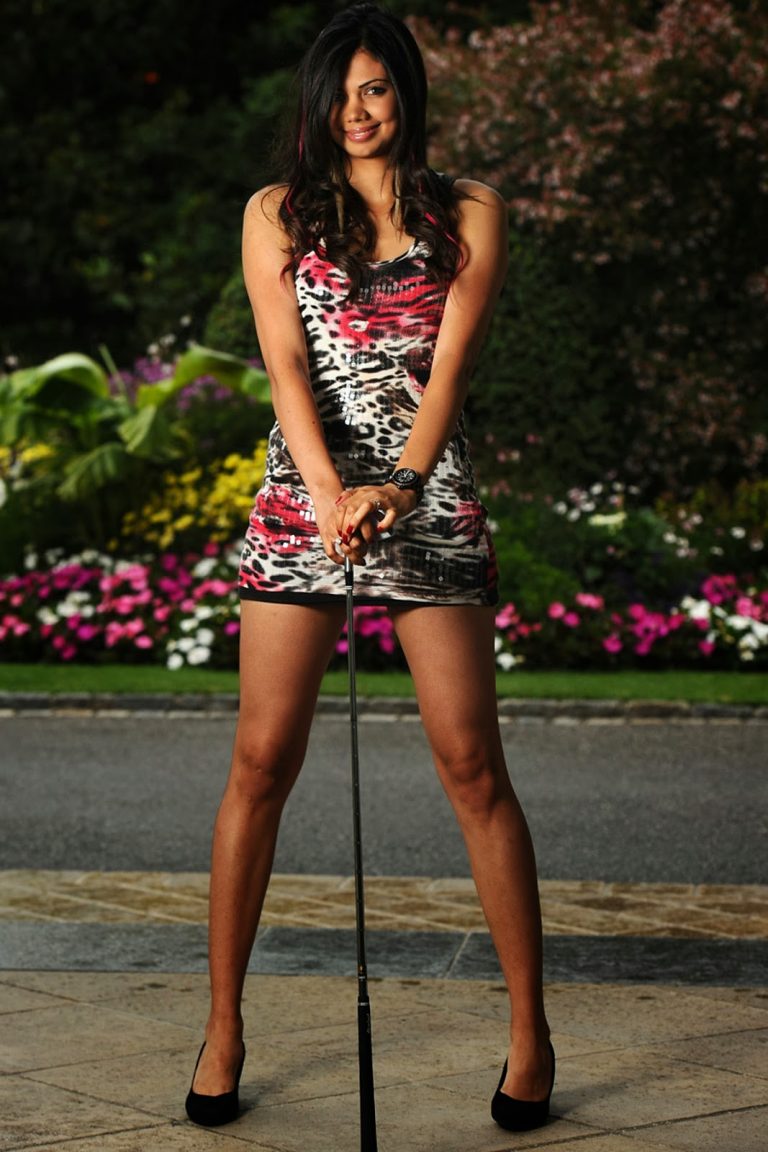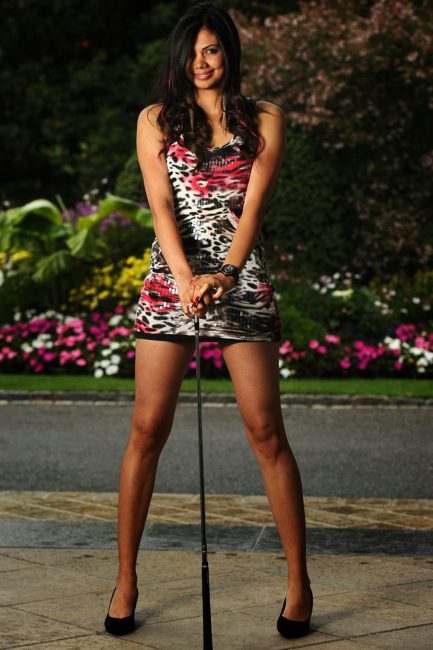 Sharmila is an Indo French pro golfer from India. I'd be willing to bet she is the tallest golfer on this list at 6'1″. Not surprisingly she is one of the most photographed golfers of either gender in India. Sharmila also loves fitness and working out which we consider a nice bonus.
#12 Belen Mozo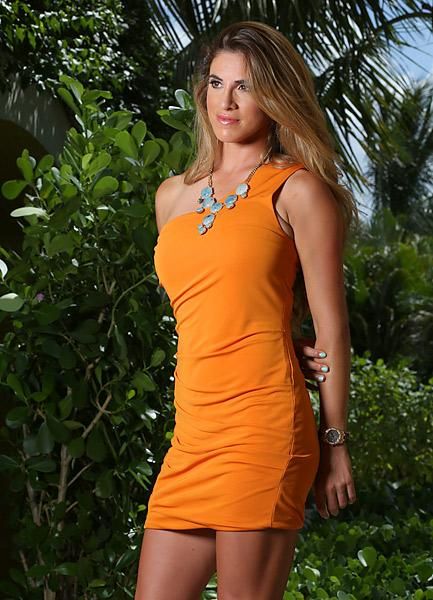 Belen is a Spanish golfer who plays on the LPGA Tour as well as the Ladies European Tour. She won the British Ladies Amateur Championship in 2006 and went on to play in college at USC before she turned pro and joined the LPGA in 2011.
#11 Melissa Reid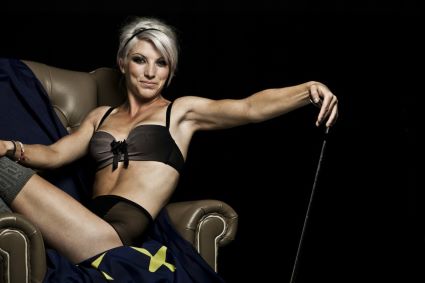 Melissa Reid hales from England and plays on the Ladies European Tour. She turned pro back in 2008 and was named the Ladies European Tour Rookie of the Year.
Fun fact: In 2018 she was upstaged by a bobcat trotting across the green on live tv at the 2019 Hope Founders Cup in Arizona.
#10 Sophie Horn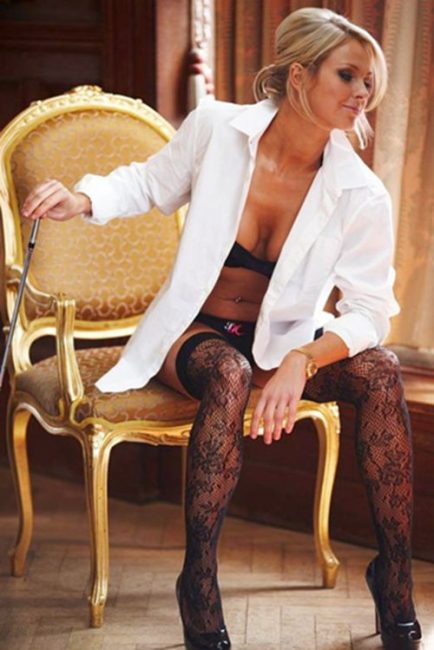 Ok, we can't lie on this one, Sophie seems more like a model than a golfer, so much so that we almost didn't put her on the list. She was more active in golf back around 2012 but not much golf or modeling since then. Seems like the only place you can find her is on lists like this.
Enjoy her while you can, when we update this list she will likely be the first to go since she doesn't seem active.
#9 Maria Verchanova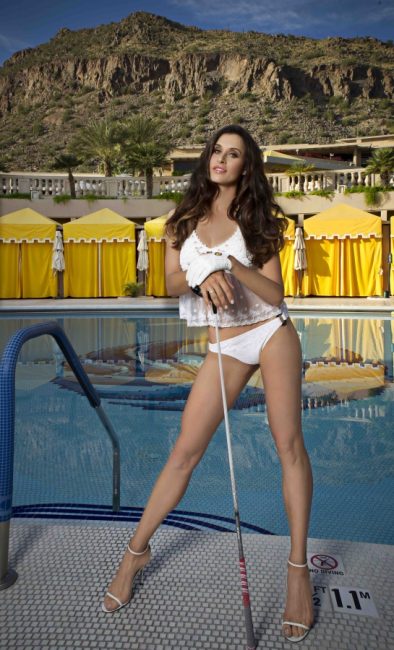 Maria is a Russian golfer and is the first Russian to become a full-time member of the Ladies European Tour. She also set a course record during the Rio Olympics with a 62. On top of that, she has also done plenty of modeling over the years.
#8 Lily Muni He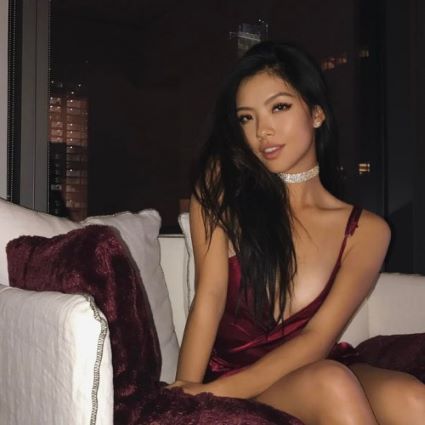 Lily is a Chinese pro golfer who plays on the LPGA Tour. As a pro, she has won both the Prasco Charity Championship and the LPGA Q-Series. She has also signed endorsements with Nike and WeChat.
#7 Lexi Thompson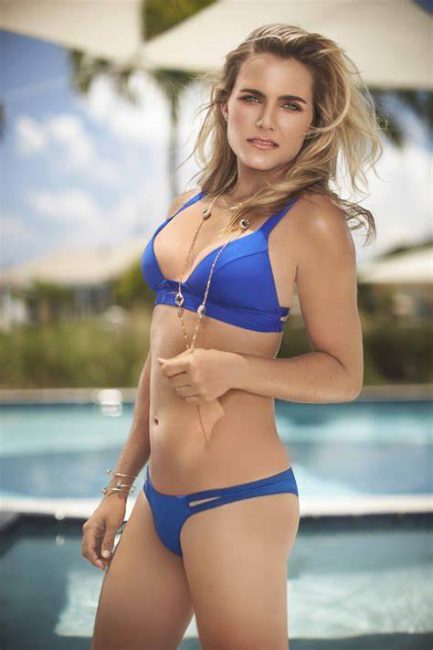 Up next we have Lexi Thompson who is an American golfer with the LPGA Tour. Lexi actually qualified for the US Women's Open at the age of 12 which is the youngest age ever to do so. She turned pro at the age of 15 and at the age of 16 became the youngest ever winner of an LPGA Tournament.
Since then she has gone on to have a successful career winning 1 major and almost a dozen other tournaments.
#6 Michelle Wie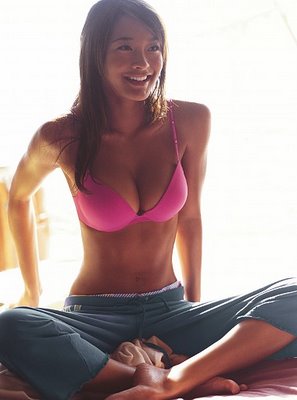 Michelle is another American that plays on the LPGA Tour. She was also the youngest to qualify for an LPGA Tour event and holds many other titles under the "Youngest Female Golfer" Catagory.
She has won 1 major and several other tournaments over the years and has endured controversy for playing in the men's tournaments but hasn't done so since 2008.
Michelle is married to the son of basketball legend Jerry West and Michelle gave birth to a baby girl in June of 2020.
#5 Beatriz Recari Eransus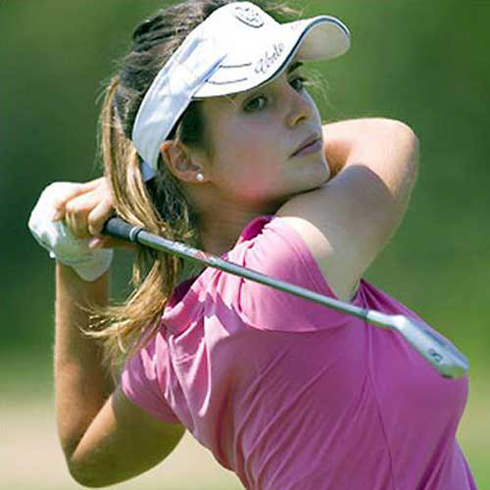 Beatriz is a Spanish pro golfer with the Ladies European Tour as well as the LPGA Tour. She has 3 LPGA Tournament wins to date along with 1 in the Ladies European Tour.
#4 Lucy Robson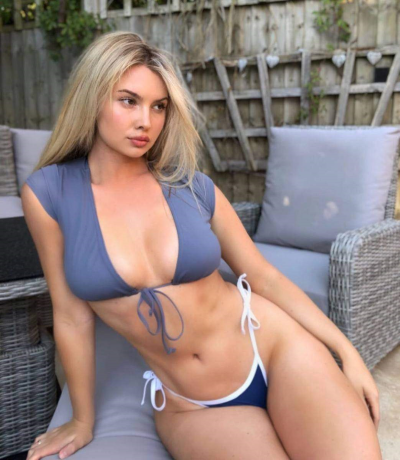 Up next we have British golfer Lucy Robson. She falls under the category of  "Instagram model who golfs". Granted, she is incredibly hot but she doesn't golf professionally.
She was named the Treasure Coast Player of the Year in 2012 and 2013 and played golf in college at the University of South Florida and Cal Poly. Since then not much except on Instagram, but with her big following she could easily pop up at a celebrity golf tournament, I'm sure the guys wouldn't mind watching.
#3 Cheyanne Woods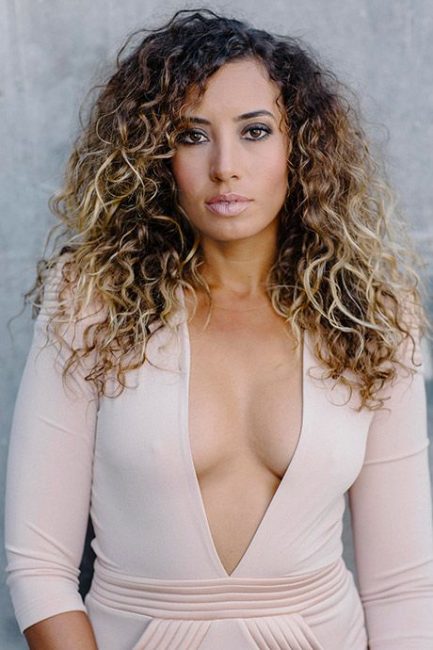 Cheyanne Woods, she is the niece of Tiger Woods so golfing is obviously in her genes. She won more than 30 amateur tournaments before turning pro and has won the Volvik RACV Ladies Masters.
Outside of golf she enjoys ping pong, hiking and traveling. If she weren't playing golf for a living she would be in sports broadcasting.
#2 Blair  O'Neil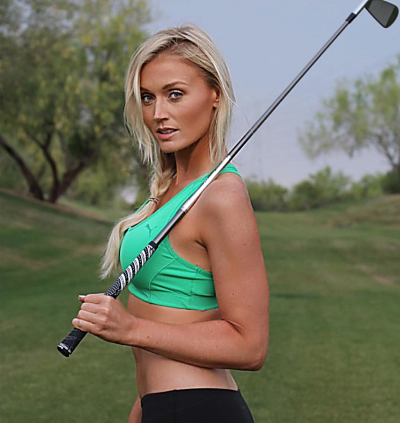 Blair O'Neil is a pro golfer, model, Golf Channel host and is the winner of the golf reality show "Big Break: Dominican Republic" among other things.
Unfortunately, guys, she is married.
See the Best Testosterone Booster For Muscle Building and Vitality 
#1 Paige Spiranic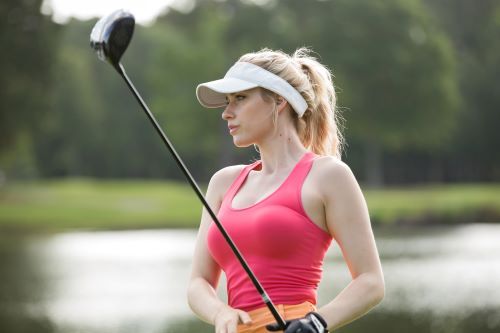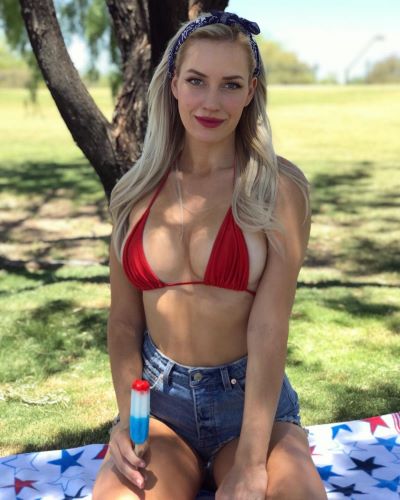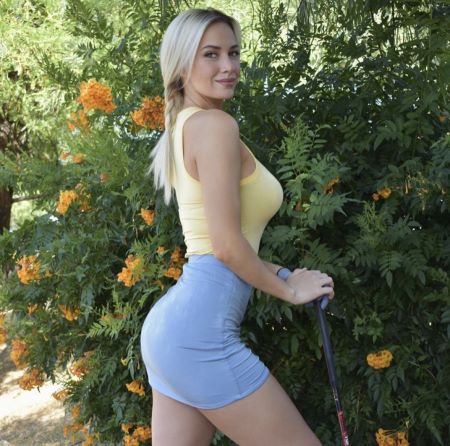 Now we come to the top of the list, or bottom depending on how you look at it. Either way, the easy choice is super hottie Paige Spiranic.
In fact, she even came in 1st place on our list of the 50 hottest female athletes, deservedly so.
If you want to see more of her you can check out her Instagram, you won't be disappointed.
She does her fair share of golfing but hasn't really golfed professionally since 2016. Nowadays she is more of a social media golfer and commenter along with some modeling which she does very well.
She does a good job of keeping it on the down-low but she is also taken.
Conclusion
There are the top 25 hottest female golfers right now. Let us know how we did in the comment section below. If we missed anyone let us know and we will update the list when we can.