(Last Updated On: July 29, 2022)
Some people used to think CrossFit was just a fad. It's not.
While it has lost some popularity from it's peak it isn't going anywhere.
Why?
Because it works. Just take a looks at some of the hottest CrossFit girls on this list and you will see for yourself that CrossFit can get you into unbelievable shape.
Here are the 30 hottest CrossFit women out there today:
The 30 Hottest Crossfit Women
30) Beth Layton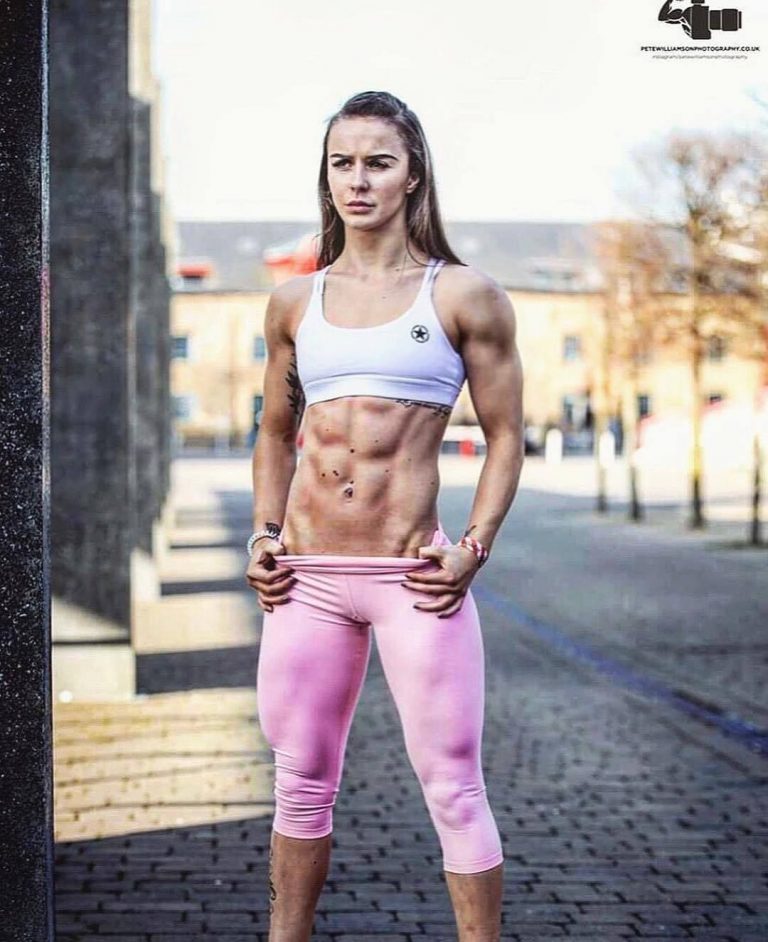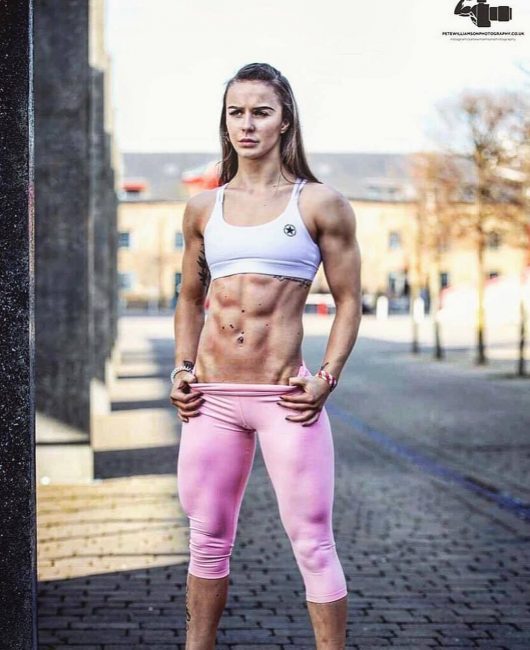 Beth is from the small town of Durhan, UK. She trains six days a week with an active rest day. Her go-to supplement is creatine mixed into her protein shake. She is easily one of the most ripped girls on the list.
29) Alexandra LeChance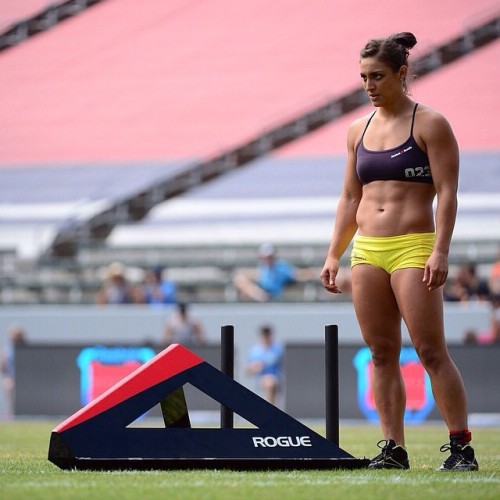 Alexandra was also an All-American gymnast for the University of Arkansas and model.
Related: The 30 Hottest Female Soccer Players
28) Colleen Fotsch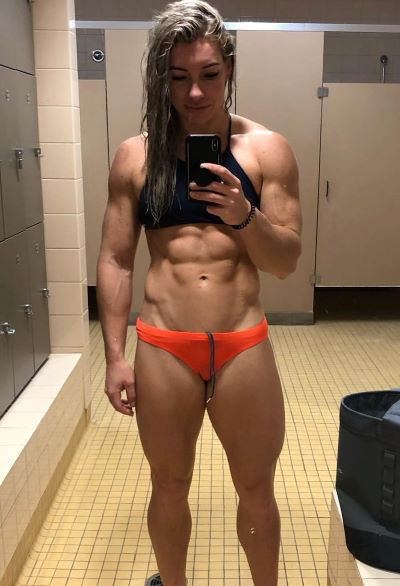 Colleen is a 3-time regional competitor who finished first place in the 15.5 open event worldwide.
She is also a former swimmer at the University of California, Berkeley and was a five-time All-American. Not too shabby.
27) Ornella Nicolosi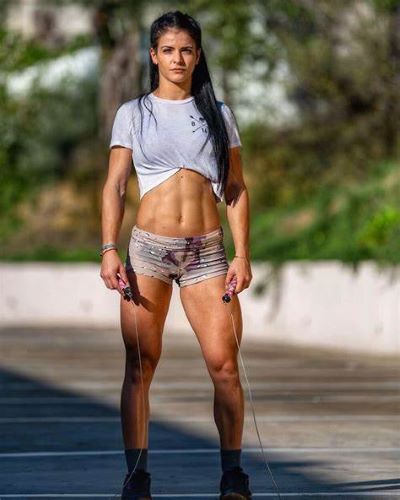 Ornella is a French CrossFit Athlete. Her highest rank in France was 86th back in 2018.
26) Katrin Davidsdottir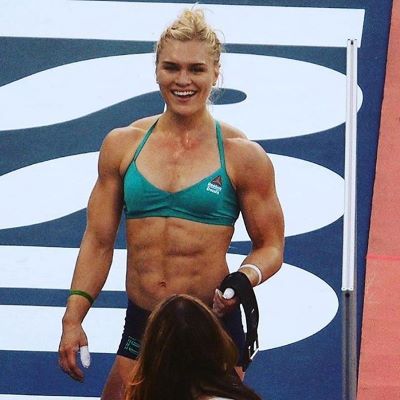 Katrin is the first of many women from Iceland on this list. She is also the 2015 and 2016 CrossFit Games champ. She has also finished in the top 5 in the three years since winning the title.
Growing up Katrin did gymnastics for 10 years and also did some track and field. Looks like it paid off.
25) Synne Krokstad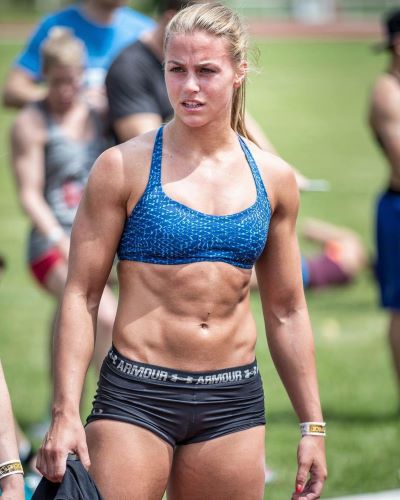 Synne is a 2-time CrossFit Games Athlete from Norway. Her best finish was in the 2019 games where she finished 8th overall in the team division.
24) Jessica Coughlan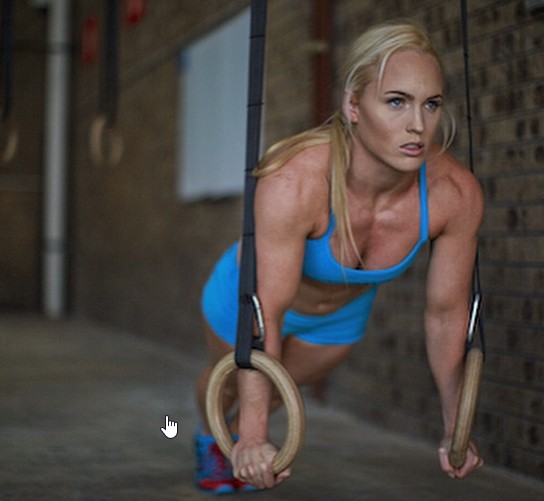 We admit she should have been on this list years ago. We apologize to her and her fans. All we can say is we are ashamed of ourselves for the oversight….oh the shame.
23) Tara Nicole Jenkins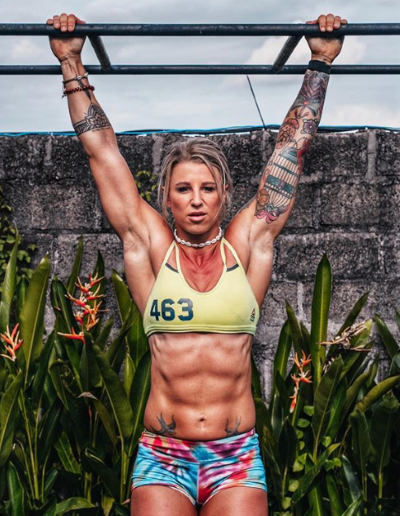 Tara is a CrossFit athlete out of Australia. Her highest ranking so far is 103rd in the world and 10th in Australia.
22) Lauren Fisher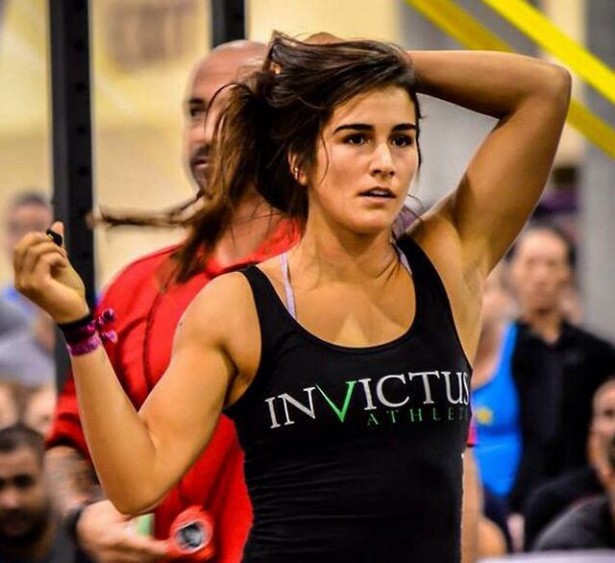 Lauren Fisher has been in CrossFit for a while. She isn't as high profile or competitive as she once was but she still makes the list.
21) Solveig Sigurdardottir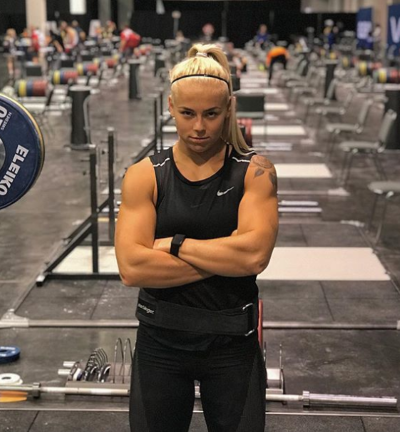 Next on our list of the hottest CrossFit girls, we have another Icelandic beauty. Solveig is a 2-time games competitor.
20) Tammi Robinson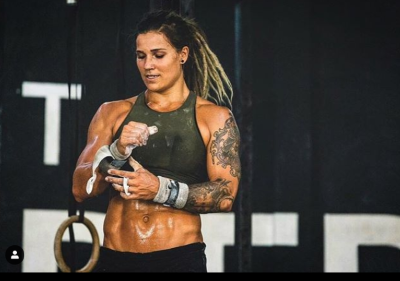 Tammi is a CrossFitter out of South Africa and Australia. She took 3rd in the 2016 games team competition. Her hobbies include eating, surfing, drinking beer and training.
19) Becca Day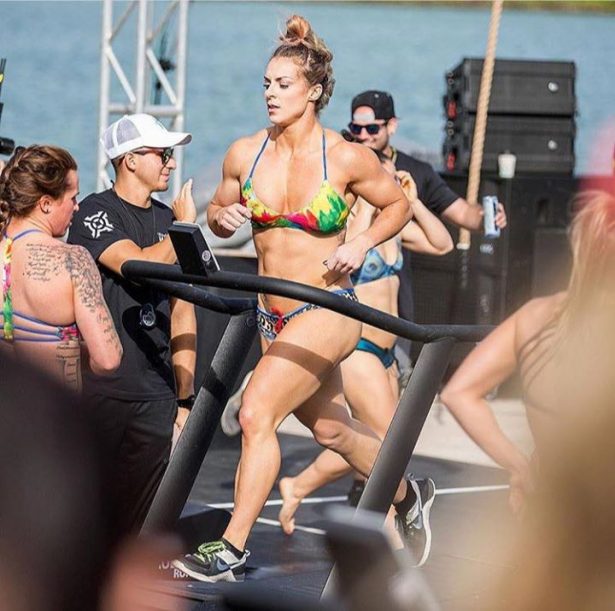 Becca Day is a CrossFit Games team competitor out of the Northeast Region on Team Dynamax. She is also in the Grid League on the DC Brawlers.
Related: The 50 Hottest Female Athletes
18) Hanna Venemyr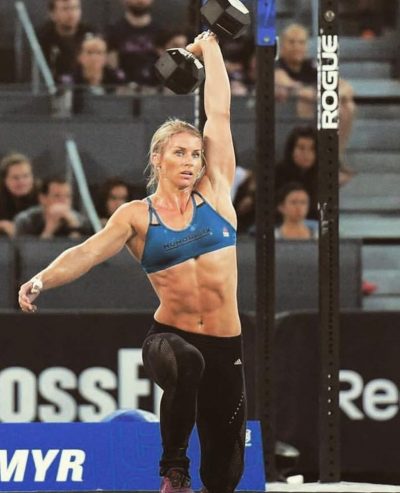 Hanna is a 3 time Crossfit Games competitor out of Norway. She is part of Team RXperformance.
17) Marine Lucas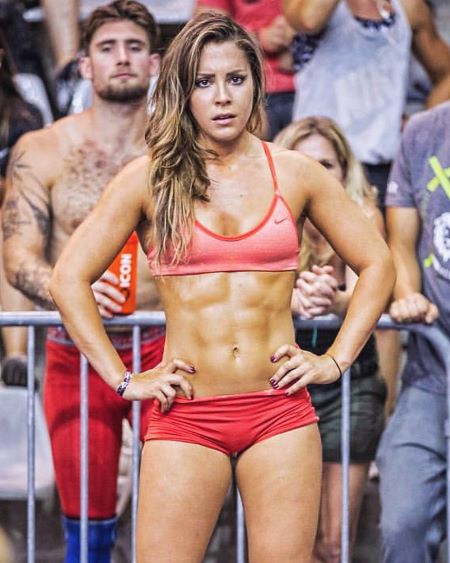 Marine Lucas is a Crossfit coach and athlete from France. She also has her own line of fitnesswear called Basic Lines.
16) Allison Scudds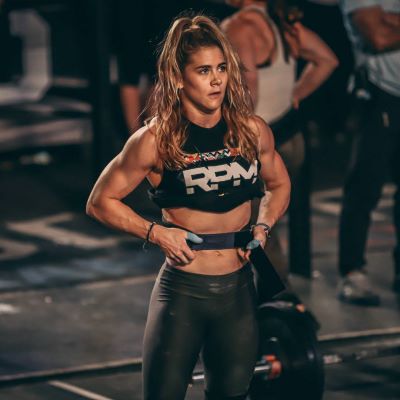 Allison is a 3-time regionals competitor who trains in Northern California at NCFit Redwood City. She started CrossFit when in college at the University of Miami, Florida where she earned a degree in Biomedical Engineering. Beauty and brains, not a bad combination.
15) Christmas Abbott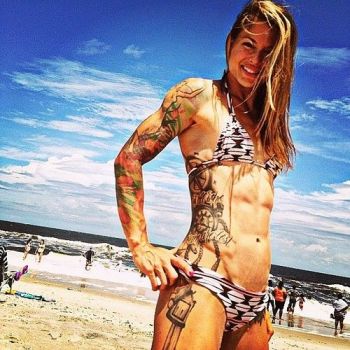 Christmas Abbott, she's hot. If you didn't know, now you know. Check our Christmas Abbott Athlete Profile for everything you would ever want to know about her.
14) Jeanne Rossarie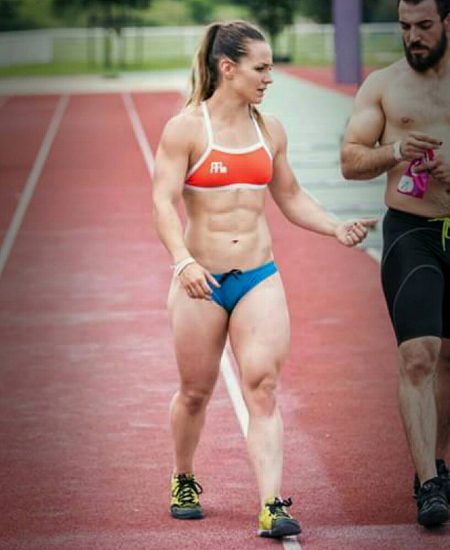 Jeanne is a French CrossFit athlete who is known for her muscled physique and fun personality.
13) Jackie Perez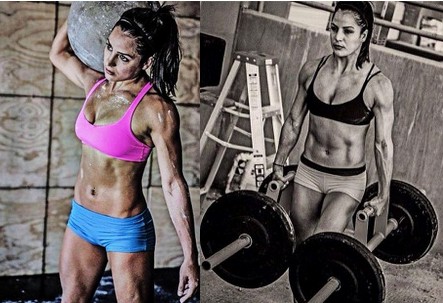 Jackie is the really cool, hot chick that would be fun to hang out and drink a beer (or several) with. She has also been all over the top of this list for the last 3 years.
12)  Annie Thorisdottir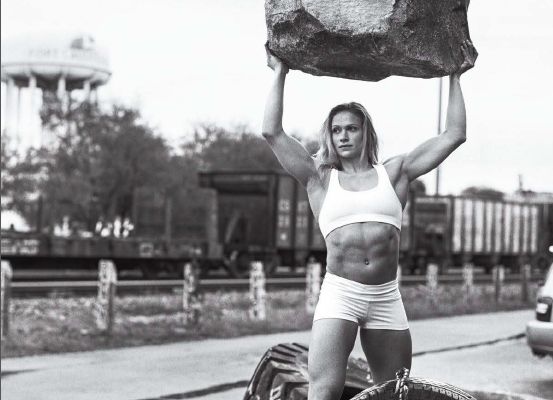 The Icelandic beauty is pregnant at the moment but hopes to return to Crossfit as soon as she is ready.
Related: Top Supplements for Crossfitters
11) Anna Hulda Olafsdóttir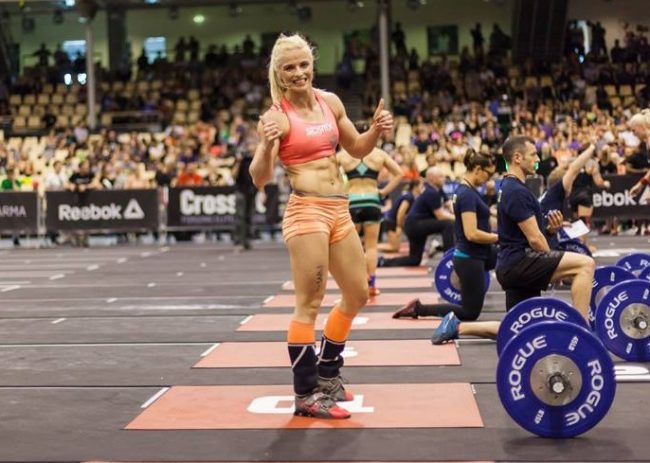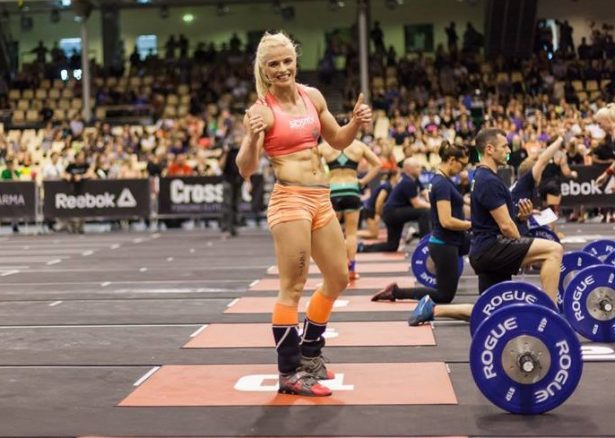 Anna is the 4th girl from Iceland to make the list. The Iceland girls are totally dominating this list!
10) Michelle Bansett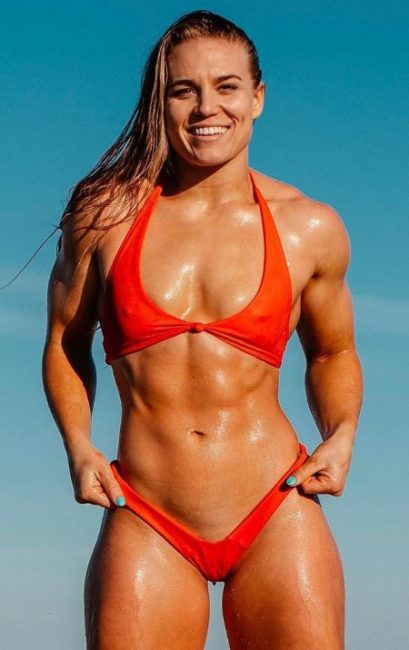 Michelle is a Crossfitter from South Africa, and now lives in North Carolina. She made her first appearance in the CrossFit Games in 2021.
She started CrossFit training at 17 and has a background in gymnastics and cheerleading.
9) Danielle Siddell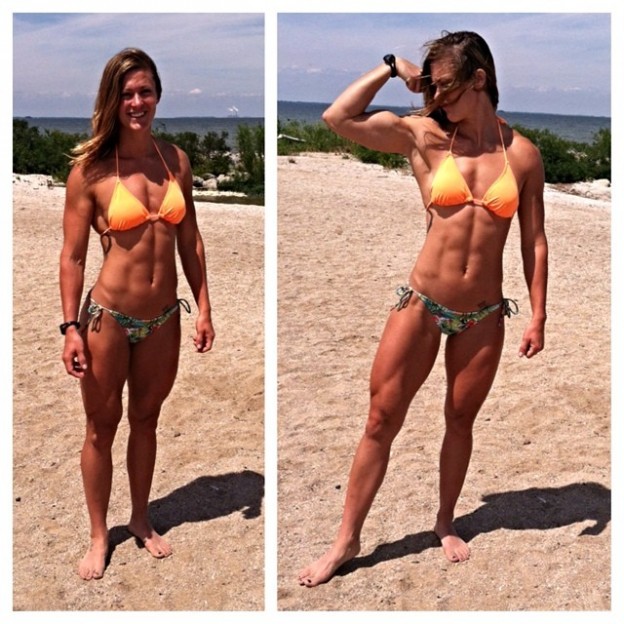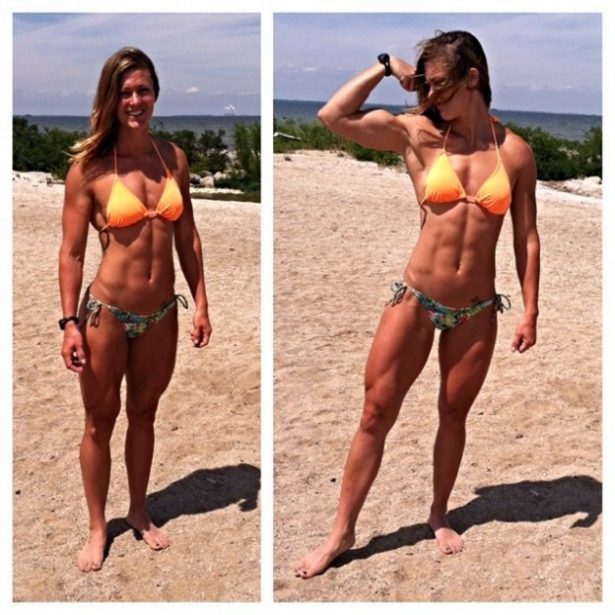 Danielle was a track and field athlete at the University of Akron and graduated with a Master's degree in Exercise Physiology.
Related: Best Supplement Stacks for Building Muscle
8) Carolinne Hobo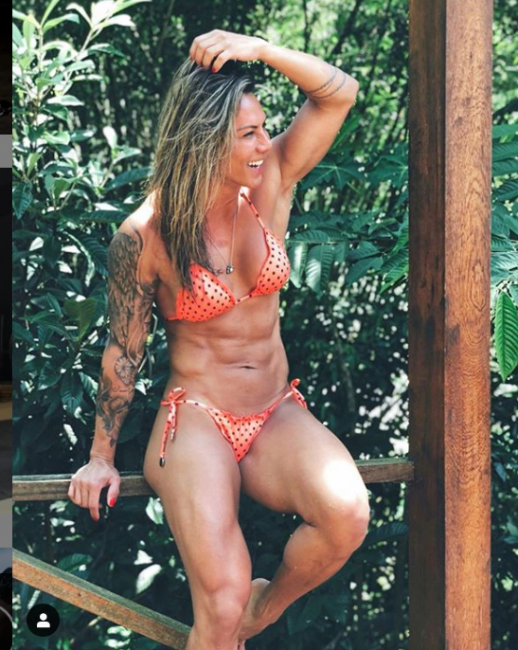 Carolinne is a 5 time CrossFit regional athlete. She is from Brazil where she is the top female CrossFit Athlete in the country. She is also the owner of CrossFit Sampa. On top of all that she has one hell of a body, as you can see.
7) Dani Elle Speegle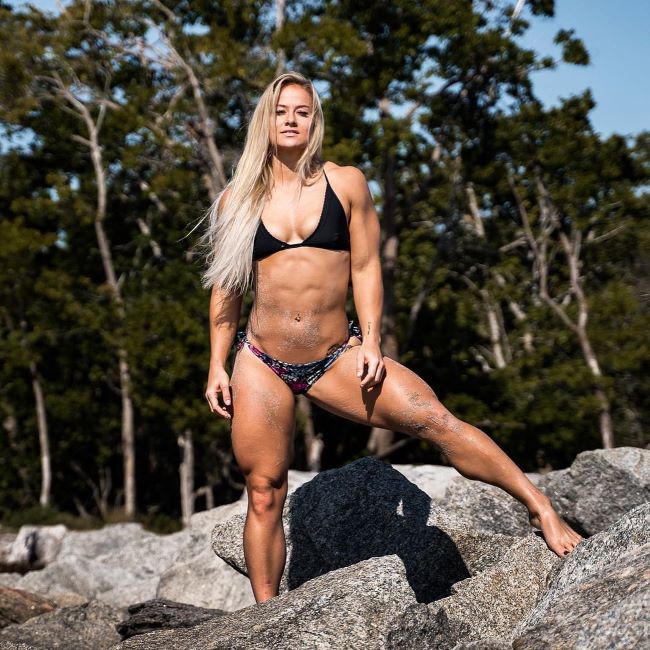 Dani Elle (Delle) Speegle is a lifelong athlete who has participated in gymnastics, track, volleyball, diving, college rowing, and now CrossFit. According to her Instagram, she also likes to eat.
6) Brooke Wells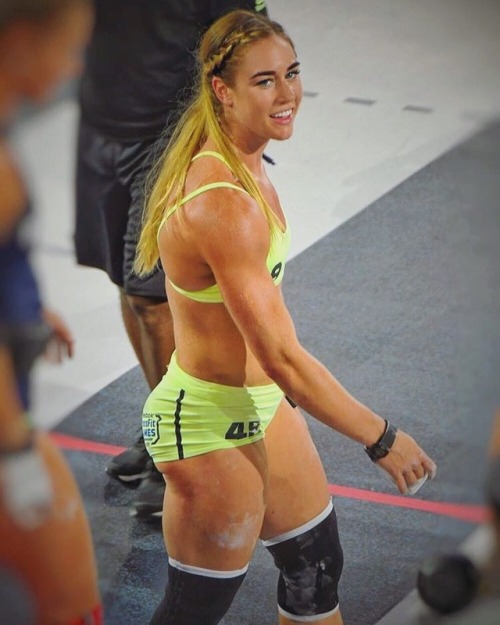 Brooke is a 4 time CrossFit Games athlete and finished 8th in the games in 2018. She started CrossFit in high school to supplement her track and field training. Brooke also has a twin sister named Sydney.
5) Josie Hamming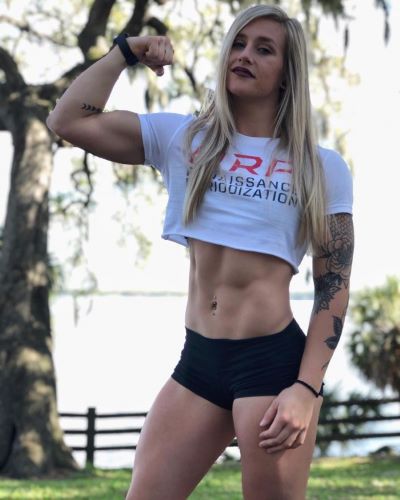 Josie is a 3-time regionals athlete. She was a softball star in high school lettering all 4 years and being named all-state honorable mention her senior year. She started doing CrossFit as part of her softball training and the rest, as they say, is history.
4) Celia Gabbiani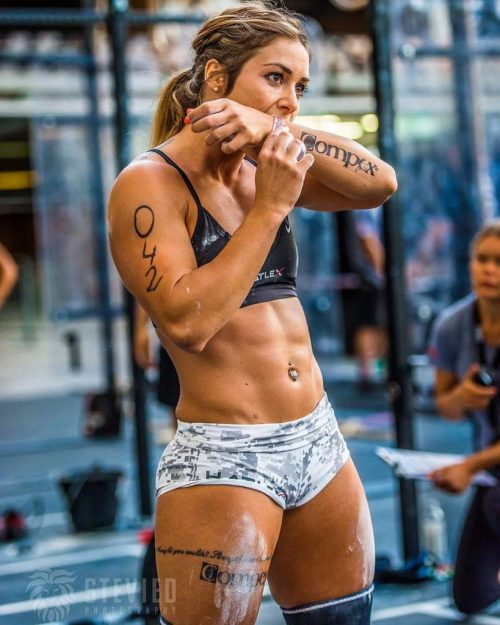 Celia is from Marmande, France. She was briefly a professional swimmer until she discovered CrossFit, after that she never looked back.
Related: The 30 Hottest Female Soccer Players
3) Amiee Cringle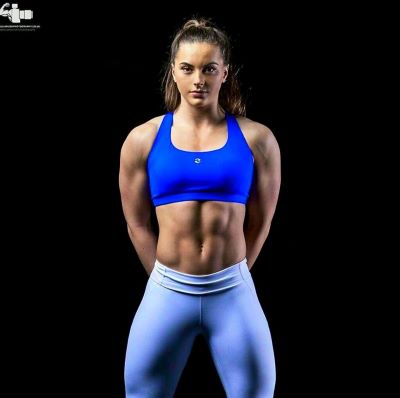 Aimee is a CrossFit Athlete and nursing student from the Isle of Man which is a small island in the UK. She hopes to be a full-time CrossFit athlete someday.
2) Sara Sigmundsdottir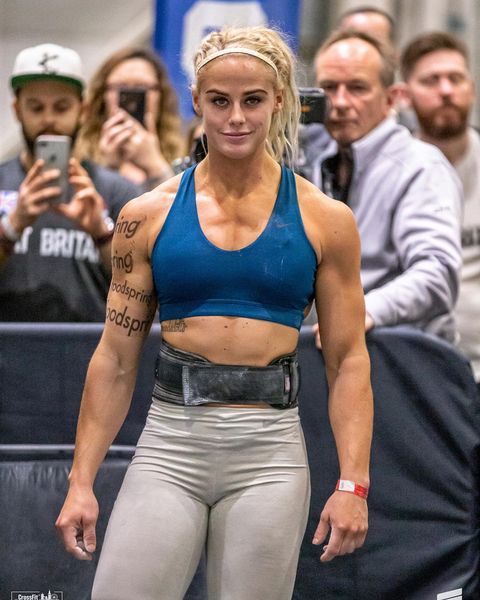 Sara is from Iceland, She has been cometing in CrossFit since 2012. She has been ranked as high as #1 in the world and has been to the CrossFit games 5 times finishing as high as 3rd twice.
Side Note: She also loves pizza.
Related: Best Fat Burners for Women
1) Brooke Ence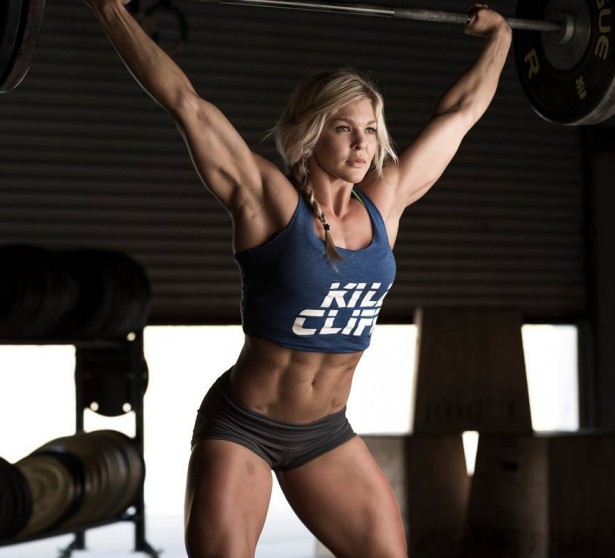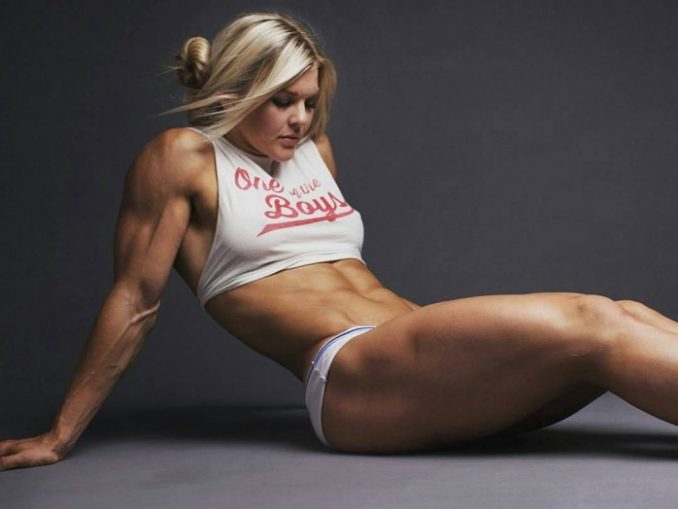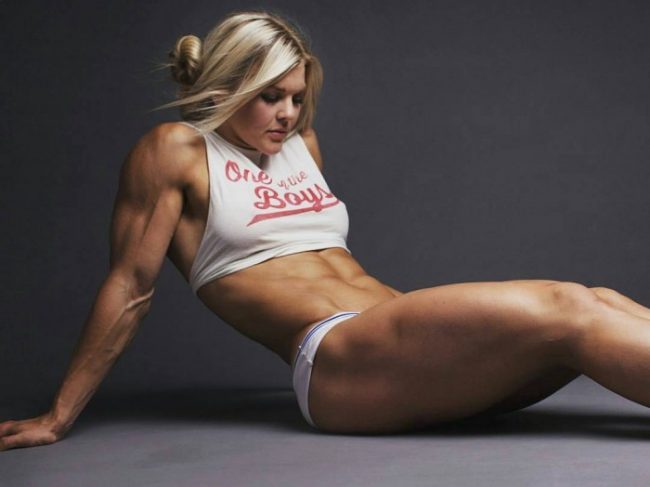 Brook is a CrossFit Games Athlete, actress, and businesswoman. On top of that, she has a great body, great face, and a great personality. Now you know why she is in the top spot. If you want to know more about her check out our Brooke Ence CrossFit Athlete Profile.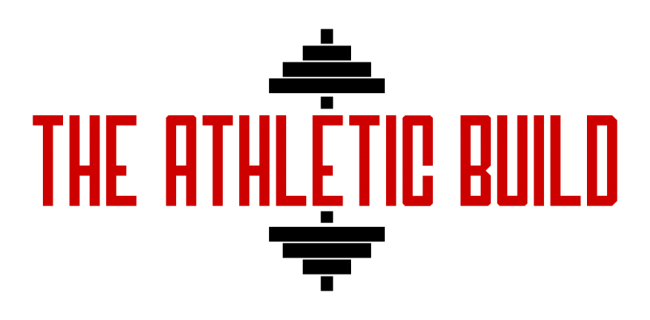 This post was made by the staff of TheAthleticBuild.com, home of the athletic body. Please follow us on social media at the links below.
Photo credits: Mikael Svärdh, Vogue, Rogue, Kill Cliff, The CrossFit Games