(Last Updated On: January 20, 2018)
 Tell us how you got started in CrossFit.
I did gymnastic since I was 2 and 1/2 and started competing at 5… I ripped my hips at 16 and was looking for a new challenge… did every sport(soccer, volleyball, ski, running, flag-football, rugby…) and at a rugby party I met a guy who was a owner of a cross fit gym and he challenge me to try a session… that same day I payed for a year.
Obviously the community… but more than that it kept my family together at point in our life that we all started to go our separate way… both of my sister and my brother owns a gym together and my parents are 2 of their best clients… and the best it done for me is that I see my parents healthier than ever… it seems like they both loss 10 year and I couldn't more proud to see that.. Traditional training just don't bring you magic things like that lol.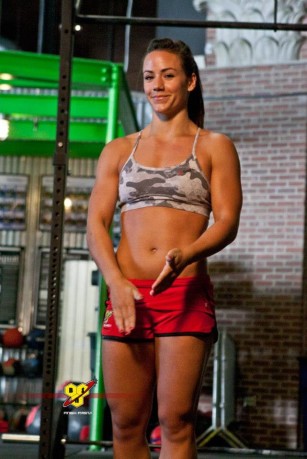 Does your workout consist of a WOD or do you do extra work on top of that?
I don't even do a lot of wod … it is a lot of strength training and skill work… some aerobic to… I might do typical sod 4 times a week but mostly strength work…
[youtube width="615″ height="500″]https://www.youtube.com/watch?v=2HH9aIHMfpw[/youtube]
Do you do more than one CrossFit workout per day?
Yes normally I have two sessions.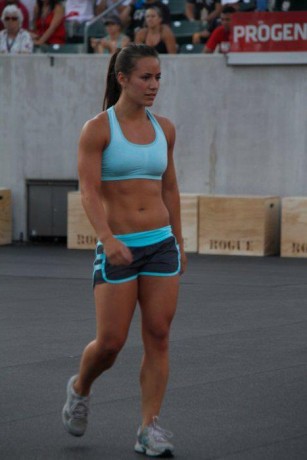 What kind of music do you listen to when you are working out?
These days I am a huge fan of Apocalyptica… I love listening to classical music like Beethoven… I find this music very powerful and profound which is what a good workout should be…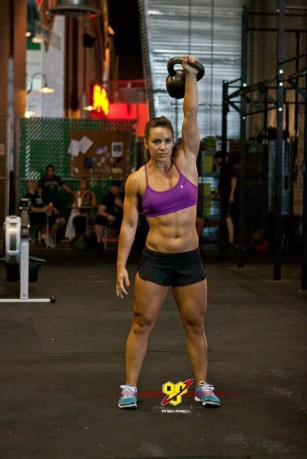 We all have at least one, what is the most embarrassing song on your iPod?
Not a lot of things embarrass me… I embrace  the cheesy part of myself… hahahaha I guess I like song that you don't have to think once in a while… Rhianna, Katy Perry etc.
 What is the biggest misconception about CrossFit?
That it is going to injured you… It is base on natural movement.. cross fit is like rehab for people who stopped moving for years… it is only going to extend your ability to keep an independent health life.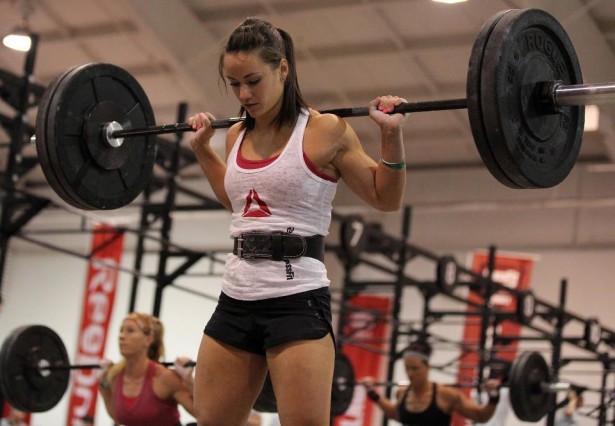 What does your diet look like?
I eat clean with some supplement.. meat veggies some fruit and nuts… synths-6 protein shake and extreme endurance pills… some amino-X to
 What are the top 10 foods we would find in our kitchen?
Chicken
Coconut water
Dark chocolate (in case)
Eggs
Bacon
Sweet potato
Spinach
Lots of fish oil
Frozen raspberry
Nuts
 What are your favorite and least favorite CrossFit exercises?
Favorite would be pull-ups(i don't know why but i can d a lot of those and really fast)… least favorite rowing (because no matter how hard i go since I am short I have a disadvantage)
If you could give somebody starting in CrossFit some advice what would it be?
 Tell us about your biggest CrossFit influence?
People who comes from a really hard place and overcome huge obstacle (cancer, losing 100pounds, not able to do n air squat to clean 100pounds…)
Ribs and cheesecake or ice cream all of it!!! I like a good slice of pizza too.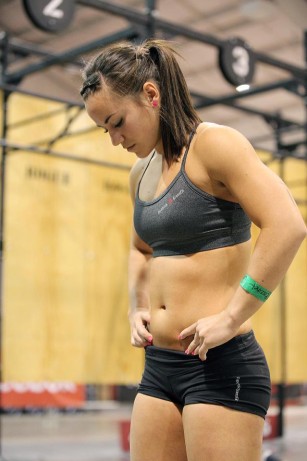 Do you take any supplements?
Synths-6, Amino-x, Extreme-endurance, fish-oil.
 What does the future hold for you?
Only good things… I believe that hard work pay and I am not ready to stop working hard… I just got married… I am still studying in chemical engineering and I am still training for the cross fit games… so future would be me with my diploma and starting a family is some years 🙂
Camille Leblanc-Bazinet
Facebook page: www.facebook.com/pages/Camille-Leblanc-Bazinet
 [wp_ad_camp_1]