(Last Updated On: July 19, 2020)
Tell us how you got started in CrossFit.
I found Crossfit in June of 2008.  I neighbor told me about it when he saw me in the parking lot.   I researched it online and was immediately drawn to the level of intensity and the variety of workouts. After having a conversation with the owner about how I was afraid I would gain too much muscle mass, I decided to try a class at Valley Crossfit.  I fell in love with it immediately and haven't stopped since.
Do you ever do any other kind of weight training or are you 100% CrossFit?
This is an interesting question because Crossfit includes weightlifting.  Not just in fast-paced workouts, but on focused strength days.  I do 3 lifting workouts a week.  Either 2 max effort lifts, and 1 technique/speed day, or 2 technique days, and 1 max effort day – I alternate this each week.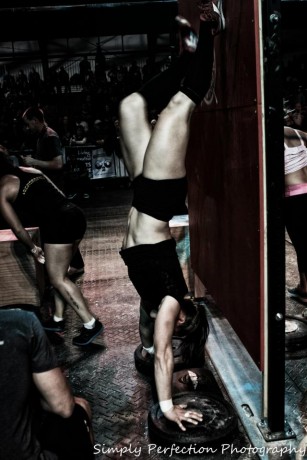 Does your usual workout consist of a WOD or do you do extra work on top of that?
There is always extra!  I sometimes do a short "buy in" or "cash out" exercise or conditioning element.  I have focused skill work sessions for the Olympic lifts and my gymnastics skills.  I routinely add in extra work with abs, running, or various other conditioning drills.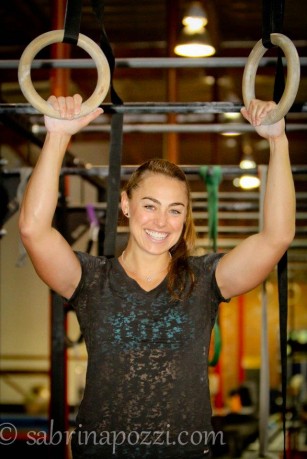 Do you do more than one CrossFit workout per day?
Some days yes I will do 2 or maybe 3 CrossFit workouts.  This is all dependent on what the intent of the day is for me.  Whether it is a technique day, a heavy lifting day, or a conditioning day, I need to keep that the focus.  Extra training and extra workouts can be added once I've done the required work for the day.  I closely monitor my recovery as well to make sure I am not overtraining.  For me, after a certain amount of time in the gym I see diminishing returns on my training.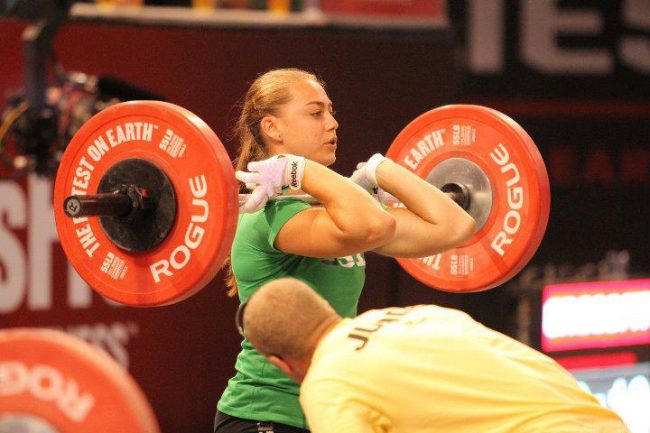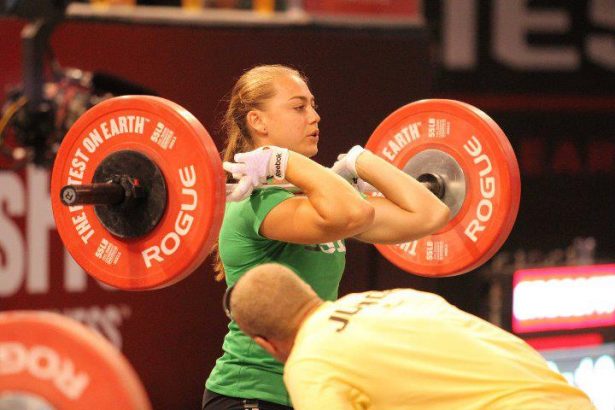 You are known to be a pretty intense competitor, where does your intensity come from?
I've competed in sports my whole life so I think a lot of that is just years of performing in front of crowds of people.  I've learned when and how to use the energy of the crowd and when to focus inward and complete the task in front of me.  I love competing and always try to have a lot of fun with it, despite how "intense" I may look in the moment.
What kind of music do you listen to when you are working out?
All kinds, really.  I love rock, punk, metal, classic rock, hip hop – I love music so much.  I'm not very picky when it comes to music during training.  I mostly focus on what I'm doing and not what I'm hearing.  I routinely practice with no music or let others choose, so I know that when I'm training it doesn't really affect me.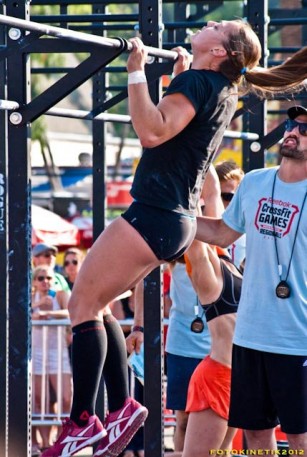 We all have at least one, what is the most embarrassing song on your iPod?
Hmmm I'm not really embarrassed by it but Carly Rae Jepson "Call Me Maybe" – I saw the YouTube cover of the USA swim team lip synching it and I was totally addicted.  I want to to a Valley Girls cover of it.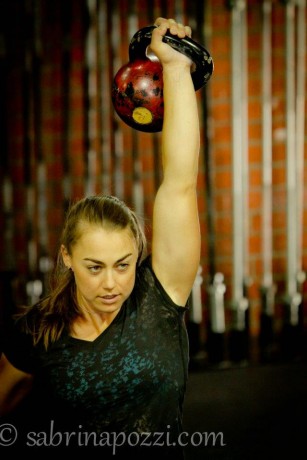 What is the biggest misconception about CrossFit?
That it is totally random, senseless programming with speed and "intensity" trumping good technique and positions.  I will work hard in the gym every day to prove this wrong through my actions when I train and compete.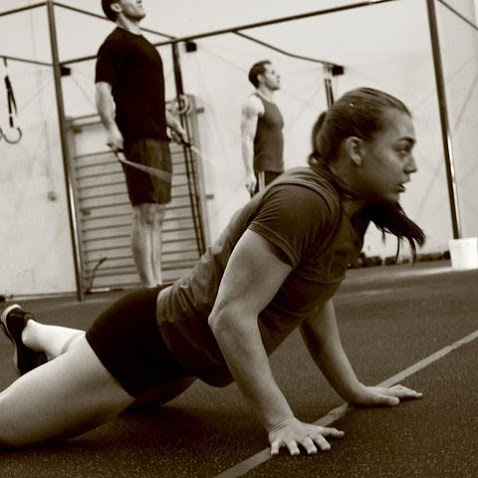 What does your diet look like?
Awesomeness.  Right now I stick to meats and coconut oil (some cheese) throughout the day, eating every 2 hours.  Meats and salads at night.  Annnnd this week if I get a PR in the gym that day, then I get to have dessert at night!  My nutrition is usually some variation on that without the dessert in the evenings but instead a cheat meal on Saturday night.  My coach Jesse Burdick (powerwod.com)  monitors all of this for me.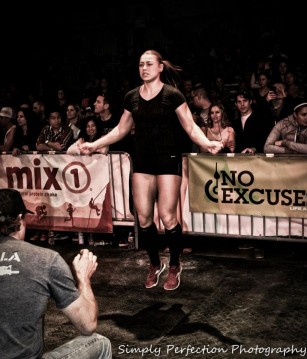 What are the top 10 foods we would find in your kitchen?
Eggs
Bacon
Coconut oil
Muscle Pharm muscle gel
Tillamook cheddar cheese
Steak
Whey protein powder
Raw spinach
Newmans Own Oil & Vinegar salad dressing
Mineral water
(Reese's peanut butter cups if its a cheat night!)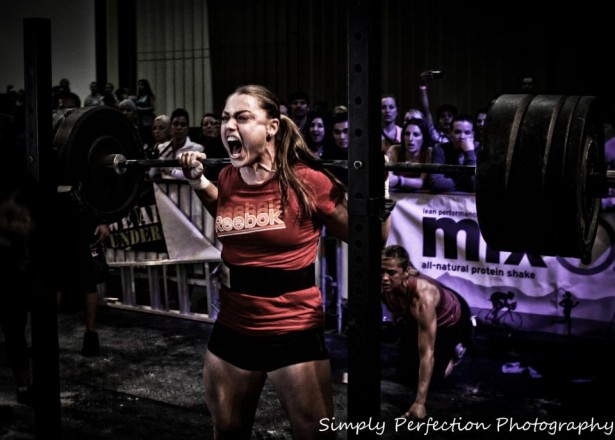 What are your favorite and least favorite CrossFit exercises/workouts?
Fav:
Power cleans
"Grace"
Least Fav:
HSPUs
"Cindy"
If you could give somebody starting in CrossFit some advice what would it be?
Track your workouts in a log book.  Be patient, learn proper technique and practice it.  Mobilize everyday (mobilitywod.com). Every.Single.Day.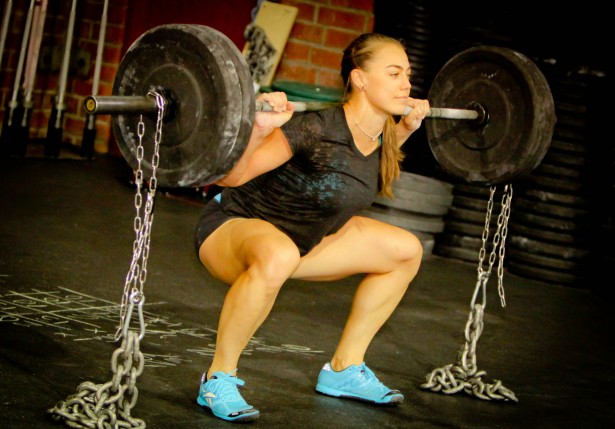 Tell us about your biggest CrossFit influence?
Becca Voigt would have to be my biggest influence.  She is one of the best Crossfitters in the world, my training partner since I started Crossfit, and one of my best friends.  I look to her for training advice and cool workouts.  We discuss our technique and new drills.  I am motivated by her determination and her ability to fight through discomfort.
Favorite cheat food?
Chocolate and peanut butter – Reese's pb cups are the ultimate combo, but I am a chocolate fiend.  I can handle the most rich, insane chocolate desserts that are out there, no problem.  I have never found a dessert that was too intense for me.  I'm so elite at eating sugar.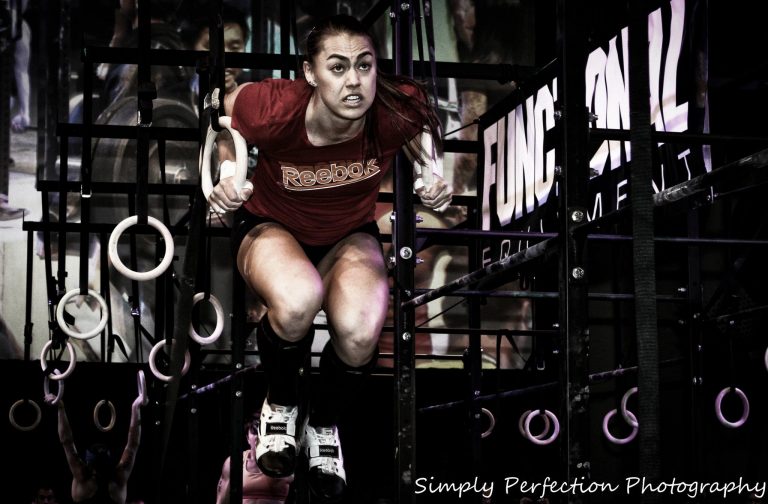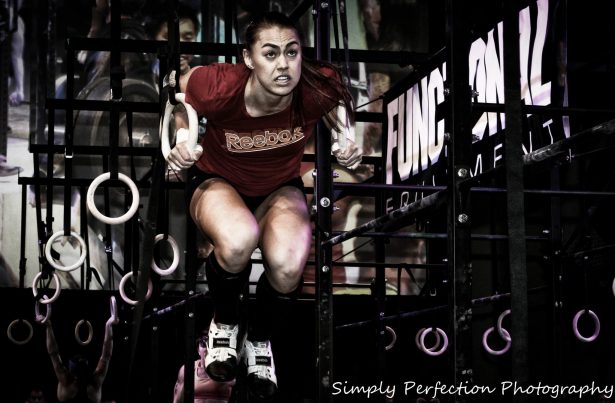 Do you take any supplements?
Yep.
ProAnox Genesis – antioxidants
Pure Pharma fish oil, vitamin D, Calcium-magnesium-zinc
Muscle Pharm Combat, Assault, BCAAs, Glutamine, Bulletproof
Kill Cliff recovery drink – soooo delicious
What does the future hold for you?
I'm excited to find out!  This next year will be a great year of training for me and hopefully my best performances yet as a Crossfit athlete.  I am exploring opportunities within the Crossfit community and the fitness community at large.  We will just have to wait and see!
Katie Hogan
Facebook Page: www.facebook.com/pages/Katie-Hogan