(Last Updated On: January 6, 2020)
James Townsend played NFL football as a wide receiver for the Chicago Bears and is now a CrossFit Athlete and a member of the LA Reign of the Grid League. He sat down to talk with us.
What sports did you play growing up?
I started playing football at the age of 4. Broke all of South Jersey Little League records. Became an All American high school Wide Receiver and 100m sprinter.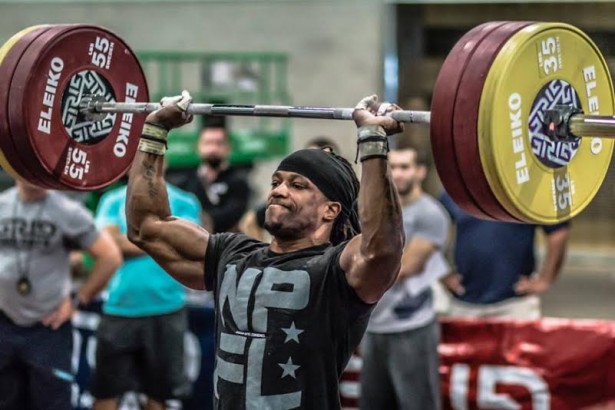 How did you end up going from football to CrossFit?
As I got to the collegiate level, I fell in love with Olympic Lifting. I guess because it was easy for me. After college and the NFL, I got into personal training. I left NJ to move out west (2010) and started training at the UFC GYM (2012). Their motto is "train different" and I became tired of your normal globo gym style training. I started to incorporate what I learned in college (Olympic lifting) into my programming and started Circuit training. This was before I've ever heard of Crossfit. In 2013, someone caught on to my training and mentioned Crossfit to me and the rest is history. I fell in love with the sport.
How does Crossfit training compare with training for NFL Football?
The only thing from crossfit that compared to the NFL is the attitude and determination you bring into each day of training. Everything else is totally different. In the NFL, it's all about getting stronger, powerful, explosive and some conditioning work. The load phase stays in the 10-12 range with rest in between. While Crossfit is about time, conditioning, strength, pace, gymnastics, mobility and efficiency. Football is for the sport. Crossfit is all around athlete.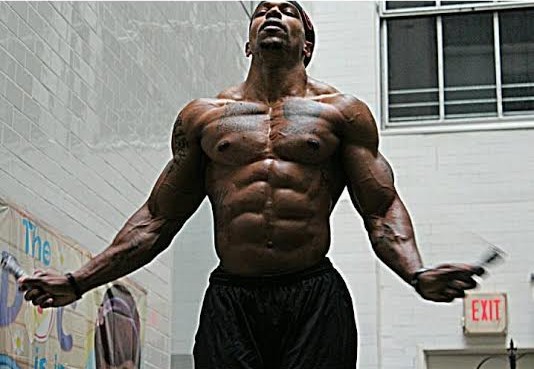 Which team was harder to make, the Chicago Bears or the LA Reign?
The Bears of course!! You're taking about 105 guys coming into camp fighting for a spot on the 53 man roster. You may get 5 plays a week in practice and 2 plays during the preseason game. Those 5 plays at practice have to be spectacular plays. Same goes for the 2 in a real game. Make everything count because if you don't someone else will.
How has the way you train for Crossfit changed over the years?
It just reminded me of the gift God has blessed me with. Just because I'm not playing ball anymore doesn't mean my natural God given talent is gone. I'm doing what I love to do which is lift heavy things and it's getting to easy!!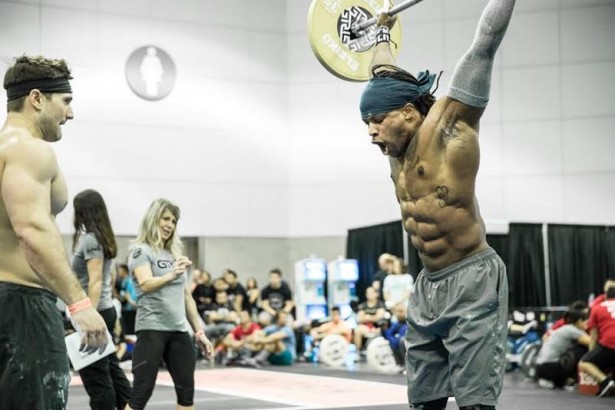 Do you do more than one CrossFit workout per day?
Ever since Lindsey Valenzuela became a best friend/training partner of mine, every day since Regionals 2014 it's been 4-6 hr training days!! 3 to 4 metcons a day. I give her and Dusty Hyland, our coach, huge credit for waking up the Wolverine in me!
What kind of music do you listen to when you are working out?
Drake, Linkin Park, Christian Music, Bruno Mars. All Music.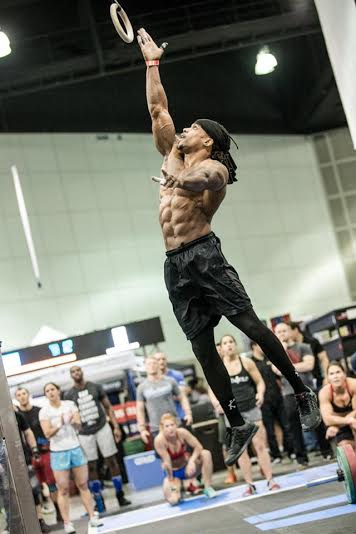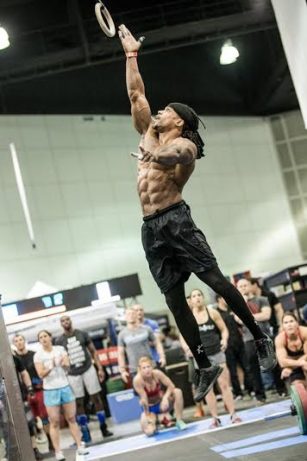 We all have at least one, what is the most embarrassing song on your iPod?
Nysnc "Tearin up my Heart"
What is the biggest misconception about CrossFit?
Once you do Crossfit, you lose your gains"!! Total nonsense. Those that have education in the realm of fitness know that you don't lose your strength or "gains" when you do the workouts Crossfitters do. For all of those that say this, I'll just say "look at me. Did I lose my gains?
What does your diet look?
Candy, Oreos, Chip Ahoy, rice, Chicken, Chef Boyardee, Oatmeal, Chips etc. All bad stuff lol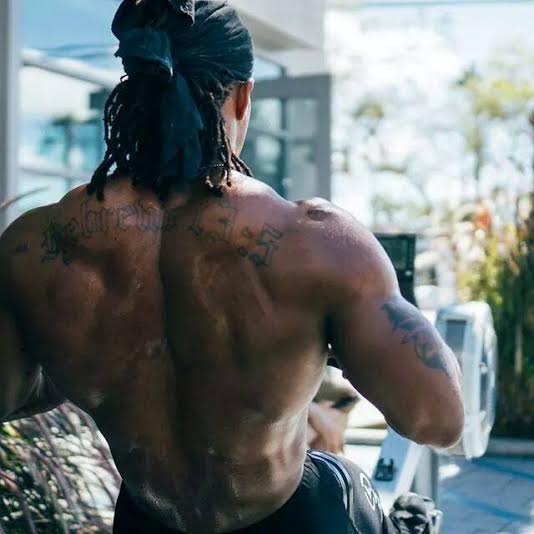 What are the top 10 foods we would find in your kitchen?
Chips
Oreos
Chip Ahoy
Oatmeal
Candy
Baby food
Dog food
Pepperoni
Cheese
Vegetables (wife stuff, but im trying lol)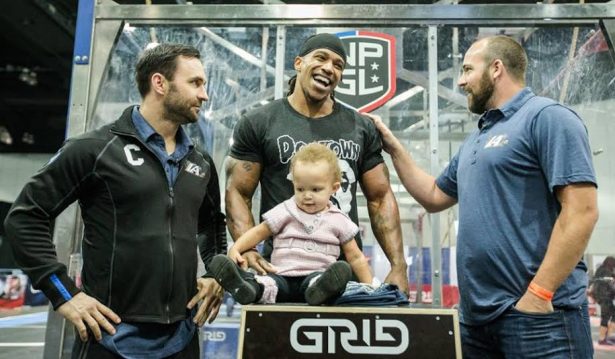 What are your favorite and least favorite CrossFit exercises?
Fast and long! Im a sprinter and I hate long distance lol but im getting better! Scary to know what a sprinter with an engine can do.
If you could give somebody starting in CrossFit some advice what would it be?
Go to a credible box that's known for having good/credible coaches that's going to bring you on properly and improve any deviations you may have. Also, if you're looking to become a competitor, get with a credible coach that will understand your talent and mold you right into the athlete you could be.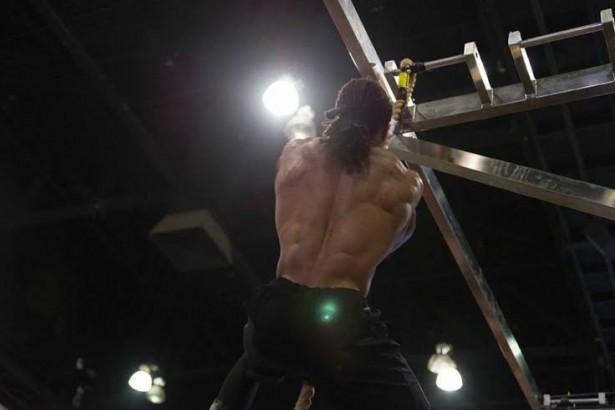 Tell us about your biggest CrossFit influence?
I have two. My wife and daughters!! The God fearing man, husband and father that I am is who I am as an athlete. I'm better because they see in me what no one else see and that pumps me up to be the best that I can be whether I win or lose. Lindsey Valenzuela! Who she is as an athlete rubbed off on me. Her fight and determination to be better and to believe in self is second to none. No wonder she is called "The People's Champ" because her personality rubs off on everyone. They're my biggest Crossfit influence.
Favorite cheat food?
Fruit Roll Ups and Gushers. And Jack in the Box!!
Do you take any supplements?
Just a pre workout from dotfit.com called AminoBoostXXL.

What does the future hold for you?
Limitless. NPGL, Crossfit Regionals/Games and being a blessing to others. Inspiring people to be great everyday. I want to do and go where no NPGL or Crossfit athlete has gone before. I have the faith, drive and determination to make it happen, but if it doesn't it's ok. At the end of the day I gave my best and i'm ok with that.
James Townsend
James and Lindsey Valenzuela's box website:  www.autumocrossfit.com
Box Instagram: @autumocrossfit
James' Facebook Page: facebook.com/wolverinemode
James' Instagram: @youngtonym
James' Twitter: @youngtonym
[wp_ad_camp_1]