(Last Updated On: April 14, 2017)
Were you an athlete growing up?
Yes, I competed in both basketball and baseball throughout high school.  I also played 2 years of junior college baseball.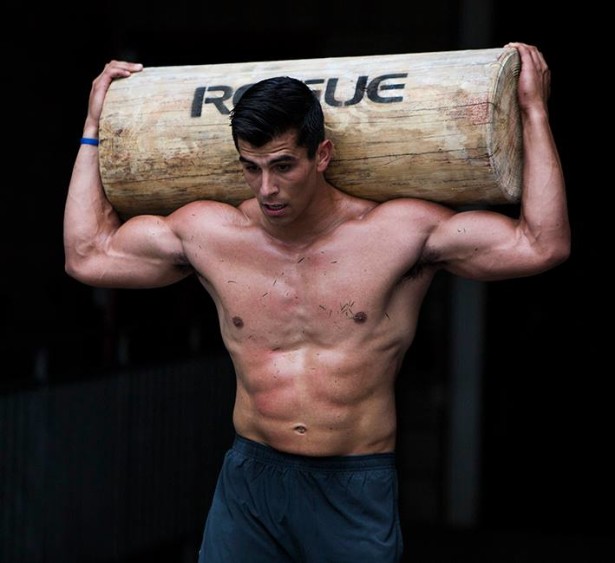 How did you get started in Crossfit?
A man named Vince Carter, who's my good friend now, came up to me while I was at In- Shape.  He told me he found this new fitness regime and to come check out his private studio. Went there the next day and never looked back. That was about 7 years ago.
How has the way you train for Crossfit changed since you started?
I have added a lot more volume and I've committed to training. In my early years, I was never serious about CrossFit.  However, the past 2 years I've been consistent and have added a lot more volume to my training.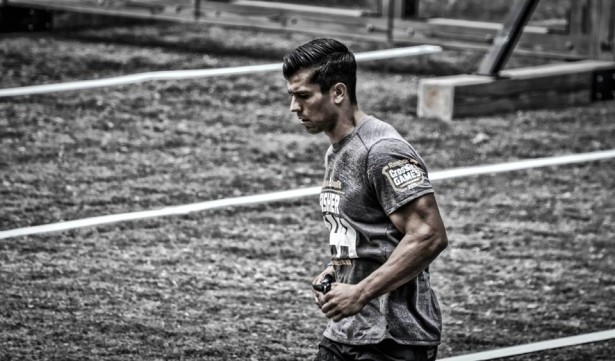 Do you do more than one CrossFit workout per day?
Typically I do. Lots of conditioning with lots of heavy weights.
What kind of music do you listen to when you are working out?
I like rap when I work out, especially bay area rap like Andre Nickatina. He's been my go to lately.
We all have at least one, what is the most embarrassing song on your iPod?
Haha I have a lot of Lana Del Rey. I enjoy her music.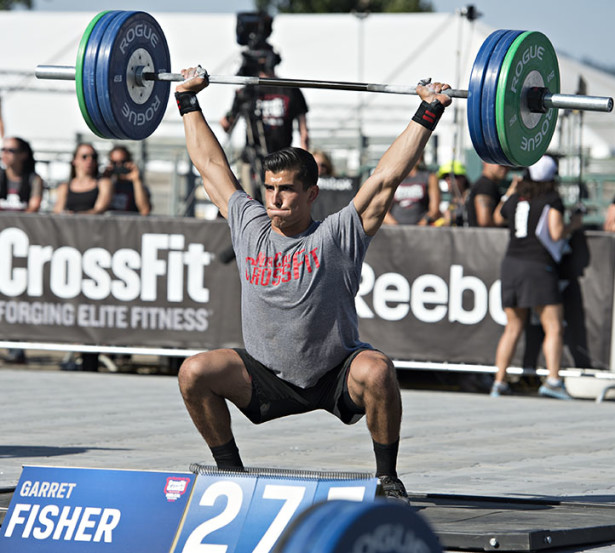 What is the biggest misconception about CrossFit?
That it is dangerous.  CrossFit has a huge focus on safety and prides themselves in it.  We don't take safety lightly.
What does your diet look?
I try to eat whole foods. I'm nowhere near paleo. I have pizza and ice cream weekly.  It seems to rejuvenate me.
What are the top 10 foods we would find in our kitchen?
Perfect Foods Bar, Almond Butter, Progenex, Eggs, and Chicken.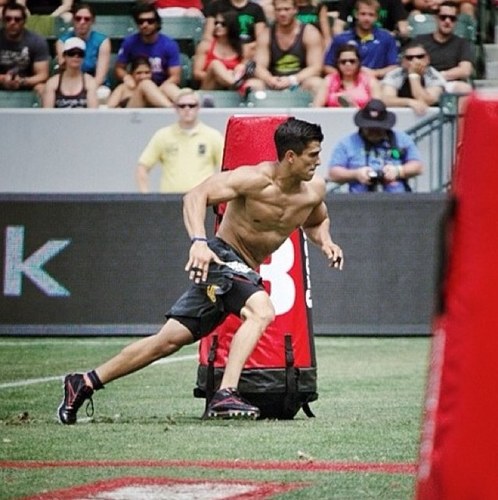 What are your favorite and least favorite CrossFit exercises?
I don't like pull-ups and I really enjoy running, and Olympic lifting.
If you could give somebody starting in CrossFit some advice what would it be?
Find a local affiliate and have fun!
Tell us about your biggest CrossFit influence?
My biggest CrossFit influence is Jason Khalipa. I have been fortunate enough to train with him daily. He has helped me in every aspect of life and CrossFit.  He has shown me exactly what it takes to be at the top and how to remain at the top. "Hard Work!"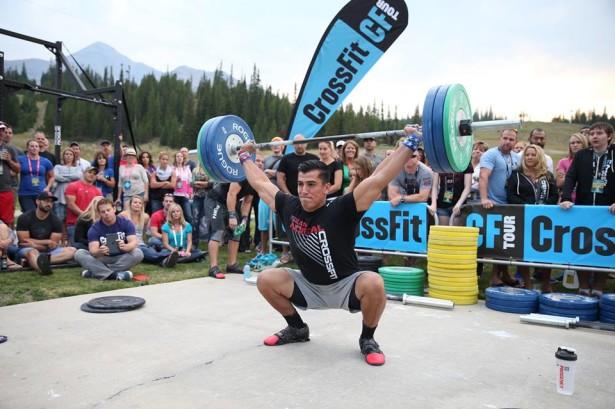 Favorite cheat food?
Pizza and Ice Cream.
Do you take any supplements?
Yes, the entire Progenex supplement line.
What does the future hold for you?
Hopefully, a successful/healthy life.

Garret Fisher
Facebook: www.facebook.com/garret0329
Photo Credit: Josh Mirone