(Last Updated On: August 9, 2022)
Technology has become an integral part of the fitness world. We are spoilt for choice when it comes to gadgets and fitness tracking applications that play an essential role in monitoring our diets, tracking workout progress, keeping us motivated, and more.
Without a tool to keep track of your performance stats, you will agree with me that it's difficult to tell if you're making the desired progress. If you want to get the most of your exercising regime and achieve health & wellness goals, don't underestimate the power of fitness apps.
The good news… you can get apps that track a wide range of important metrics for free!
Well, I have trawled through a galore of apps to bring the best free fitness apps that are compatible with iOS and Android devices.
BEST FREE FITNESS APPS FOR SERIOUS ATHLETES
1. NIKE TRAINING CLUB (NTC)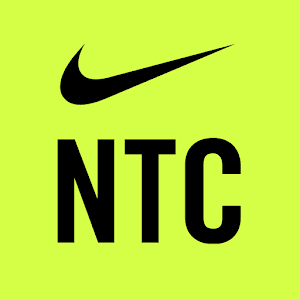 Nike Training Club is a top favorite among athletes looking to build strength and advance their fitness at-home with minimum to no equipment. While the app is completely free, it is designed with fantastic workout collections and other tons of features that accommodate athletes of all fitness levels.
There are over 185 workouts by Nike's Master Trainers. Whether you are a beginner or an advanced athlete, you will find something to match your fitness needs. You can browse workouts based on different factors, such as muscle groups, intensity, mobility, strength, and workout duration. Athletes can choose between plans consisting of body-weight exercises, yoga classes, and those that require the use of equipment.
NTC presents you with customizable options and challenges, depending on your goals. It is easy to adjust your progress, schedule, and other activities. During workouts, a video will be displayed on the screen with detailed instructions to guide you in each exercise. The video tutorials make it a lot easier to perform specific exercises safely.
With Nike Training Club, you can keep track of your workouts, including the total number of hours spent performing the exercises. The app also includes milestones to work towards.
The app is integrated with social networks, allowing you to share your progress or any other information with friends. What's great, you can request friends who also use the same app to integrate with your account. This encourages competition, thus increasing your motivation.
Another feature worth mentioning is that it includes recovery and transition time in most of the workouts. Generally, the duration of the workouts range from 7 to 45 minutes, and they target all muscles.
Website: Nike.com/NTC
2. MYFITNESSPAL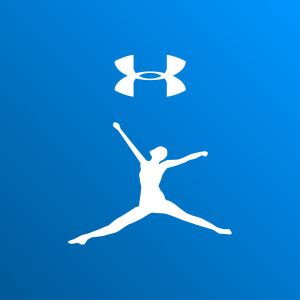 If you have a problem with keeping track of the calories you consume and burn to lose, gain, or maintain weight, then you should consider taking advantage of MyFitnessPal. It is hands down the best calorie-counting app you can find on the market today.
MyFitnessPal connects you to a massive food database, boasting over 6,000,000 foods! Yes, you heard that right. It's compatible with many mobile devices, computers, and other apps.
Using MyFitnessPal is incredibly easy, as you only need to choose the foods from the database and then record those details in the app. It has a barcode scanner for accurate logging of foods. This app also lets users import their own recipes.
The calorie counter will automatically tell you the number of calories in your recipes, foods, and meals. You should check out the app at the end of the day for some insightful feedback.
MyFitnessPal also supports weight plans through a few other ways, such as providing over 350 exercises and allowing people to join active forums for motivation, tips, support, and advice. Athletes have the option to connect or share accomplishments with friends.
Please note MyFitnessPal is available in a free and paid version. If you need to track all your nutrients, for example, you might want to upgrade.
Website: Myfitnesspal.com
3. HYPERHUMAN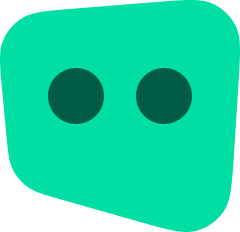 Video content is king in this industry, and hybrid is the future, in-person and digital training. Two things changed in this post-pandemic world, the demand is skyrocketing, while producing quality video at scale is still super expensive, complex and only accessible to large companies that can afford this.
On the other hand, fitness consumers expect top-class content from their fitness providers and are unwilling to settle for anything less.
Hyperhuman is on a mission to make the world's health & fitness video content universally accessible, reusable and profitable. Their open platform enables smart content production at scale with the power of video AI. Hyperhuman's proprietary tech automagically transforms fitness videos into fully labeled video blocks that can be reused to create and personalize full-length workouts in minutes. Independent professionals and businesses now have an affordable one-stop shop to create and instantly deliver on-demand fitness content on any channel or format.
Having the videos now broken down into smart blocks allows a much more personalized and interactive training experience and reduces the whole process to minutes compared to what now takes weeks. Hyperhuman expanded and is now trusted by thousands of fitness professionals and hundreds of businesses on 3 continents in less than 10 months since the first version of its platform.
Website: Hyperhuman.cc
4. ADIDAS RUNTASTIC RUNNING APP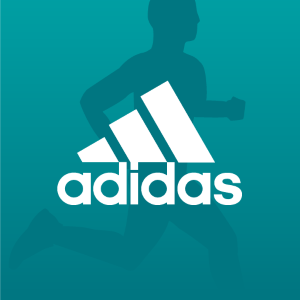 adidas Running App by Runtastic is one of the longstanding applications in the fitness world. This Android and iOS supported application is great for runners, bike riders, and outdoor fitness enthusiasts who want a more robust way to map routes, record workouts, and track their progress in real-time with built-in GPS.
It has fantastic analytics with easy-to-read graphs and charts showing your performance stats. Precisely, the app keeps track of metrics like speed, time, distance, calories burned, and altitude pace.
The app allows you to add activities manually. There's a complete entry for treadmill, spinning, as well as weightlifting exercises. Users can create their own training plan, depending on their schedules and the muscle groups they want to target.
adidas Runtastic Running App is integrated with a social media platform for easy-sharing of your progress or success. It also syncs with music streaming apps like Pandora and Spotify, allowing the users to enjoy their workout sessions.
What's more, you can save workouts at Runstastic.com. You're also welcome to join the online community, where there are further workout data analysis and friendly challenges between the app users — to push your limits.
Well, you get to enjoy all these standard features free of charge. Users who want more features like heart-rate monitoring, voice coach, audible cheering, interval workouts, and weather information will need to upgrade to the Runtastic Pro Version.
Website: Runtastic.com
5. MAP MY FITNESS BY UNDER ARMOUR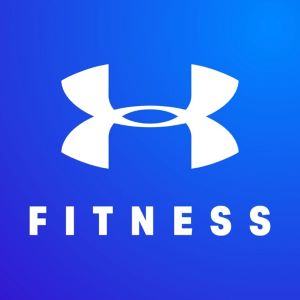 The Map My Fitness by Under Armour app focuses on several fitness areas. It doesn't matter if you're a newbie or a veteran! There are features to help you unlock new levels and achieve your fitness goals.
It is often hard achieving goals with a one-size-fits-all approach. And if that strategy doesn't work for you, it's worth considering creating personalized training programs from over 800+ exercises featured in here. Under Armour trainers regularly introduce new workouts that you can add to favorite list. You can track load, sets, and reps per workout.
This app syncs with several latest apps and wearables to improve your overall exercising experience. It even allows you to connect with MyFitnessPal for more control of your nutrition.
Website: Mapmyfitness.com
6. 5/3/1 STRENGTH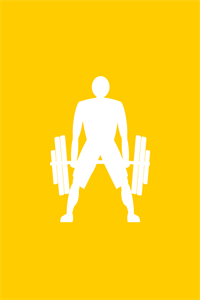 Want to take the guesswork out of your strength training? Then it is time you adopted the 5/3/1 training style. The 5/3/1 or 531 workout application, which utilizes the idea of Jim Wendler, generates an exercising regime based on an athlete's current lifts. It gives a detailed overview of all weights, reps, and sets depending on your repetition maximum (RM).
For starters, you have access to predefined assistance exercises. You can also add your own assistance exercises. It also allows configuring the training max percentage, the number of cycles, and weekly training order. You have so much to explore with the 531 application.
Since the generic issue is out of the picture, it is fair to say managing your strength training workout becomes a lot easier. Also, you're more likely to reap the benefits faster. The 5/3/1 techniques work, and there's a lot of praise out there for this program.
For iPhone
For Android
7. JEFIT WORKOUT PLANNER GYM LOG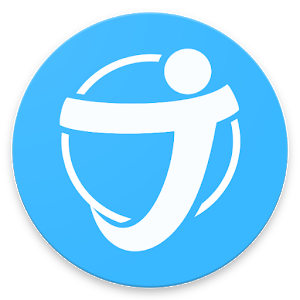 JEFIT Workout Planner Gym Log is one of the best free fitness apps with the most comprehensive exercising programs for fat burning, cardio training, strength training, as well as overall health and wellness. You will find beginner and most advanced programs that use bodyweight or/and specialized equipment.
There's a workout planner and step-by-step instruction materials available in HD videos to guide you in performing exercises and creating a personalized fitness routine. You can opt for the downloadable daily workout routines from the community resource. JEFIT also features tools for users to log and track their progress so that they stay motivated for further training.
The app can be used on your smartphone and desktop. You can easily save your workout stats, share, or compare progress with the community and friends. The workout community has millions of active users to connect with to find motivation and stay on track.
There are more advanced features, but they are only available to JEFIT Elite subscribers.
Website: jefit.com
8. PEAR PERSONAL FITNESS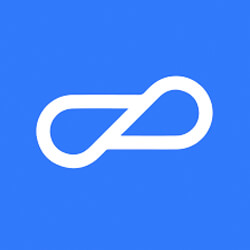 Many fitness apps out there connecting you with top interactive coaches often require you to pay before accessing the workout and training plans. If you don't want to risk your money on a service you have not experienced yet, Pear Personal Fitness might be the best option for you. PEAR Personal Fitness Coach allows you to experience real-time personal training from well-known world champions.
It is an excellent app with Android and iOS compatibility, and which gives you access to hundreds of on-demand workouts for losing weight and staying in shape. The list of exercises includes running, HIIT, yoga, treadmill, elliptical, strength training, and more.
Workout recommendations are adapted to your fitness level and body type. Additionally, each exercise has an audio track of the personal trainer who keeps in touch with you through motions.
With PEAR Personal Fitness, you can monitor your heart rate, distance covered, and calories burned directly from your Apple Watch. There's a calibration workout for customizing heart rate training in all your exercises.
The free service lasts only for two weeks, though.
Website: pearfitness.com
9. STRAVA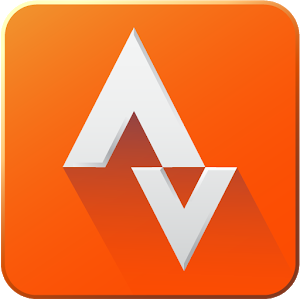 Strava ranks high when it comes to fitness apps for runners and cyclists. It offers an in-depth analysis of your rides, as well as connects you with friends and other cyclists as you discover new routes. You can track distance, cycle speed, and calories burned on every ride.
Once you start using this app, you will realize it is just more than a performance analyzing app. It can help create competition between you and runners or riders traveling the same routes in your neighborhood. Besides that, there are monthly challenges for helping you see how you stack up with the rest.
Strava syncs with a wide range of devices, including Android and iOS, heart rate meters, and GPS watches. Cyclists can record routes or activity on Strava feed, where friends and followers share their progress to encourage each other.
Website: Strava.com
10. FITON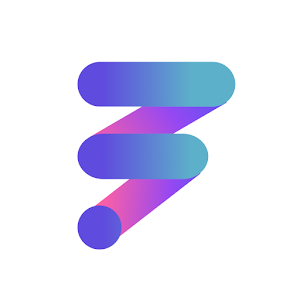 It would be unfair if we failed to feature FitOn in our list of best free fitness apps. FitOn is, without a doubt, a decent app worth your attention because it offers customized fitness plans and workout videos from celebrity trainers. The plans and videos are accessible through smartphones, computers, or TVs.
The fitness exercises featured in this app can be completed in your home, gym, or right outside your home. From cardio and HIIT to yoga and strength training exercises, FitOn can get your sweat on and set the right path to staying active and fit. You can sort the on-demand workout videos based on your preferred intensity level or exercising duration.
FitOn also comes with a live leaderboard, allowing you to compete with friends and other users of this app. It is incredibly easy to track the workout progress and monitor real-real-time heart with Apple Watch and Apple Health.
While the app has both free and premium features, the majority of the essential features are enjoyed without paying a dime.
Website: Fiton.com
THE TAKEAWAY
Many of the fitness apps featured in this post have premium versions, but I must say the standard level comes with enough decent features to get you closer to your goals. No need to upgrade. Nevertheless, that's up to you!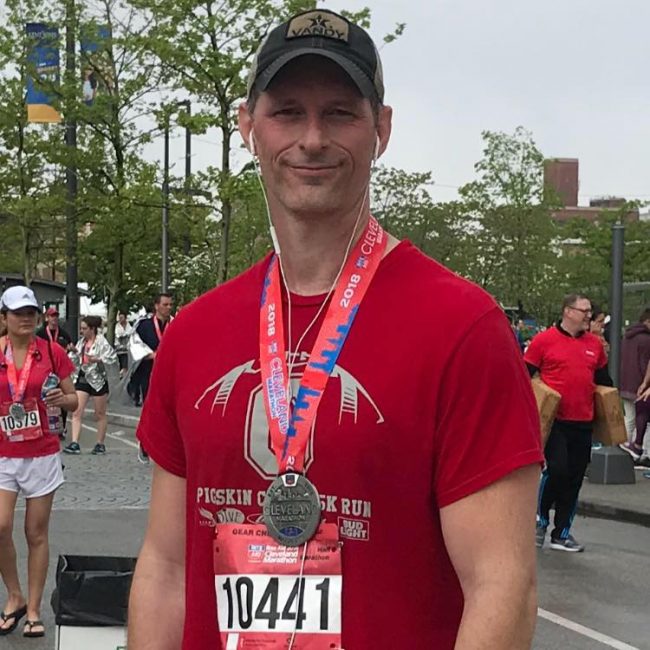 Ryan is a former college wrestler and lifelong fitness fanatic. He has run half marathons, done mud runs, placed in body transformation contests, coached wrestling and now coaches girls soccer. Not to mention he has also tried literally hundreds of supplements over the years and has a vast and thorough supplement knowledge. He has written for Muscle & Strength, Testosterone Junkie, The Sport Review and other publications. He is also the editor in chief of this website. Feel free connect with him on his LinkedIn page below.