(Last Updated On: November 18, 2017)
How did you get started in bodybuilding/fitness?
I have always been into fitness and sport since I was a young girl. I Started off with dancing, and then continued on to do pretty much all sports imaginable. When I left high school I was introduced to weights by a friend and since then I have not stopped! I love training and everything about training, and couldn't ever imagine a life not doing it.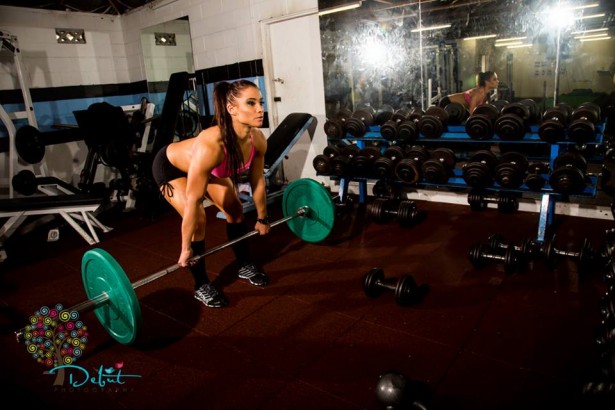 What is your favorite and least favorite body parts to train?
My favorite Body part to train would definitely have to be Hamstrings and Bum, nothing beats that feeling of building a booty, and that pain as you walk a few days later!! As for my least favorite body part I can't really say I have one as I truly love ALL my training!!!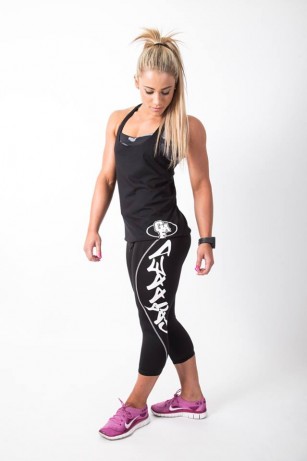 Do you do any other types of training besides weight training?
Yes off season I like to do a session or two of CrossFit and the occasional kick boxing session.
As for when I'm in comp prep I do private gymnastics lessons and dance classes.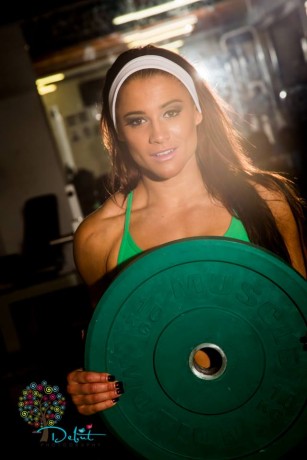 Can you give us a sample of your routine?
My training routine is never the same. In saying that yes I have structure and records of what weights I lift but I am constantly reprogramming my training, Depending on if I'm in my strength phase, hypertrophy phase, rehab phase, or cutting phase.
At the moment my current plan coming into my first 4 weeks of COMP PREP is:
Monday : Gymnastics
Tuesday: Chest and Back and Biceps
Wednesday: Legs
Thursday: Shoulders and Triceps
Friday: Legs + Gymnastics
Saturday: REST DAY
Sunday: Cardio Conditioning and Core
[youtube]http://youtu.be/DyFHgahRlIQ?list=`UUetpud3qo5JR5WbDJ3Lp7zg[/youtube]
What kind of music do you listen to when you are working out?
I listen to a lot of different albums, from drake, Chris brown, to Dj Snake, the list goes on! At the moment I love my old school RNB mixes. Must say – Sound cloud is my best friend!

What does your diet look like when you are trying to get lean?
When I am trying to get lean, I do not cut out any food groups, I just calculate exact macro numbers and i make sure all food is weighed exactly. I eat 5 -6 meals per day which consist of 3-4 main meals with lean meats, complex carbs – fruit and veggies, good fats, and 1 – 2 Optimum Nutrition Protein Shakes. As my time is very limited my Sponsor My Muscle Chef makes sure that all my food is prepped and exactly what I require.
For example;
Meal 1
Chobani Greek yoghurt, rice puffs, blueberries, and shredded coconut.
Meal 2
Chicken, vegetables and avocado
Meal 3
Steak, sweet potato and avocado
Meal 4
Optimum Nutrition Shake
Meal 5
Chicken, Rice, peanut butter, banana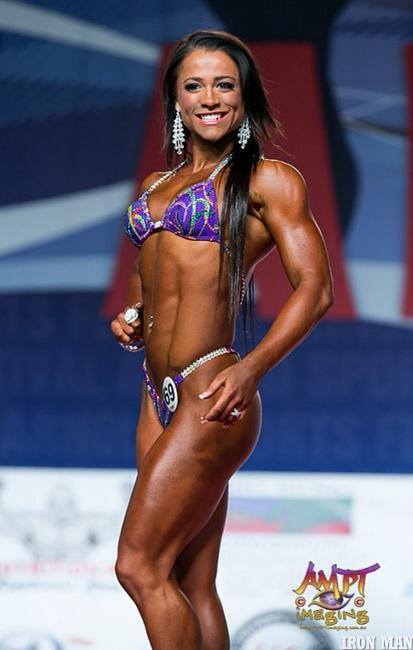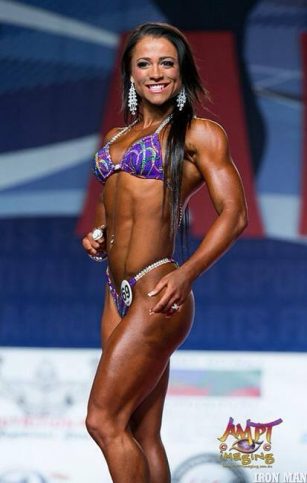 List the top 10 foods we would find in your kitchen
Peanut butter
Steak
Cucumber
Banana
Blueberries
Chobani
Walden Farms low calorie sauces
Chicken
Asparagus
Rice (YES white and brown)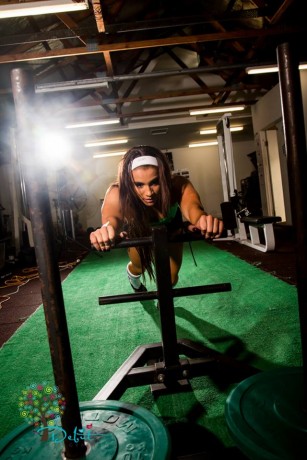 What kind of cardio do you like best and why?
My preferred form of cardio is H.I.I.T. It is an exercise approach alternating periods of short intense anaerobic exercise with less-intense recovery periods. I do this method using the treadmill, the rower, skipping ropes, Kettlebells, Sleds or battle ropes.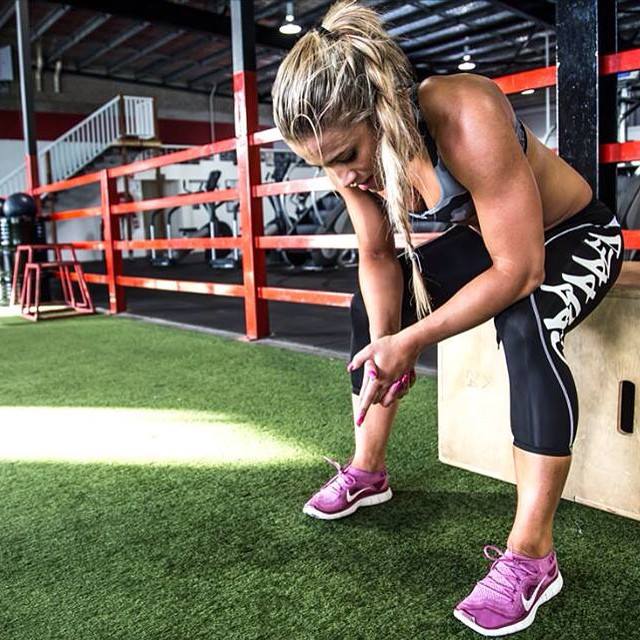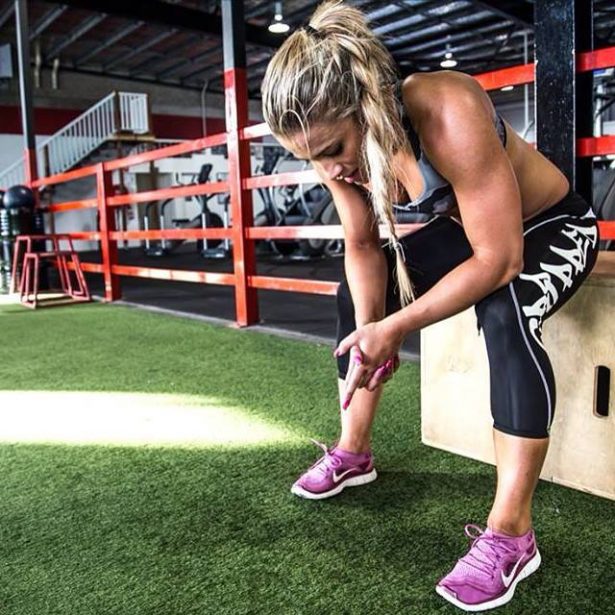 If you could give somebody only one fitness tip what would it be?
There is no way around this – DIET. You can train as hard as you want but if you don't eat right, you are simply wasting your time.
Tell us about your biggest fitness influence?
There are a lot of different people that influence me, but I would have to say Paige Hathaway is the one person I truly follow. Not only does she live and breathe fitness but I love her way of thinking not just about fitness but about LIFE!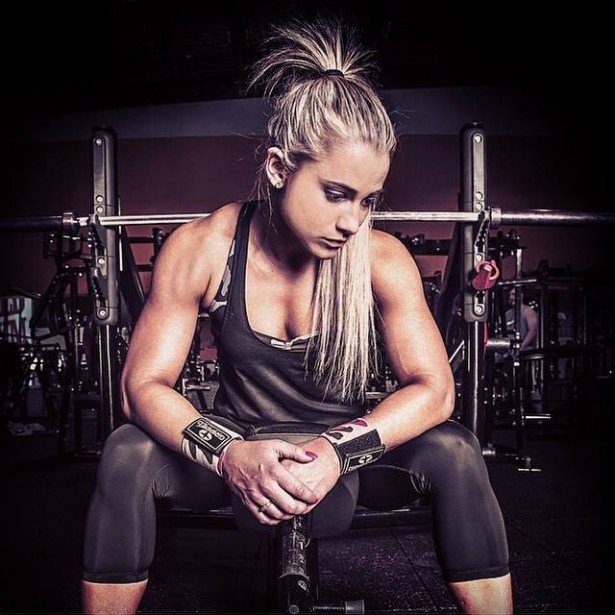 Favorite cheat food?
DESSERT – Waffles with Nutella, Ice cream and banana or strawberries!! – ENOUGH SAID
Do you take any supplements?
PRE TRAINING:
L-carnitine
Optimum Nutrition Platinum PRE OR Amino Energy
DURING TRAINING:
Optimum Nutrition PRO BCAAS
POST TRAINING:
Optimum Nutrition Hydrowhey
Glutamine
OTHER: GreenteaX50, Optimum Nutrition Gold Standard whey, ZMA, and a Greens formula.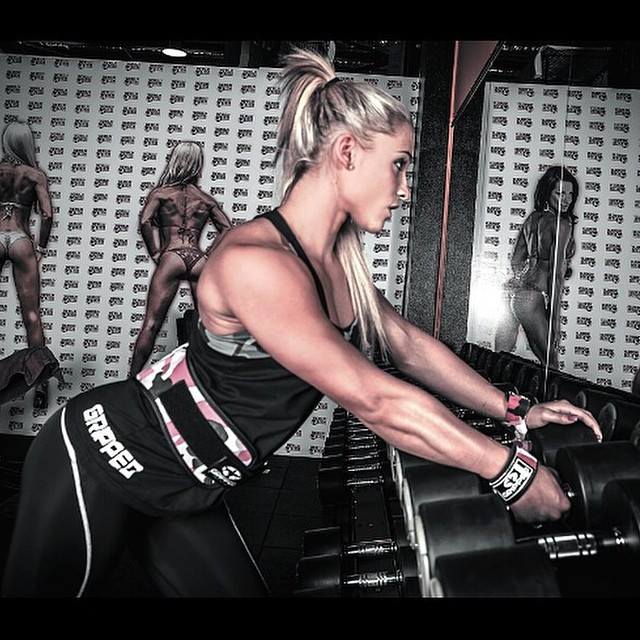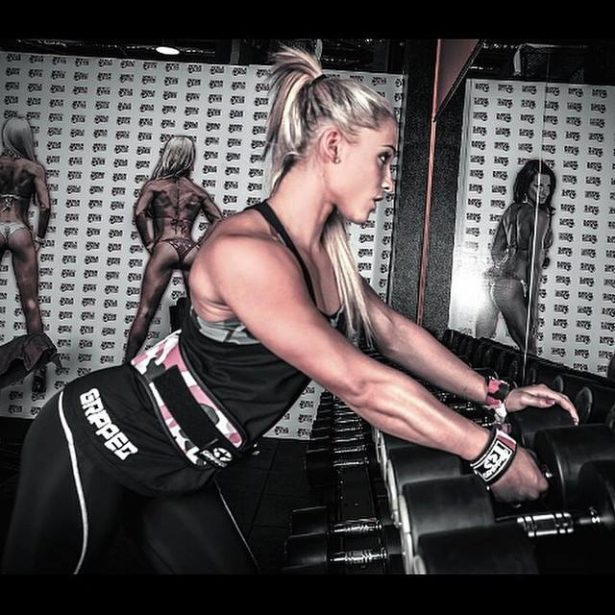 What does the future hold for you?
My aspirations as an athlete are identical to those of a business owner and fitness professional. A goal of obtaining my PRO card in the future will provide me with the opportunity to compete against the best in the world. Plus working alongside with all my sponsors gives me the opportunity to assist in the assurance of Inspiring and motivating people to live a fit and healthy lifestyle.
ACHIEVEMENTS
3rd SHORT FIGURE 2011 ANB SOUTH COAST TITLES (May 2011)
6th Ms FITNESS 2012 ANB OXYGEN FITNESS MODEL COMP (13th October 2012)
2nd Ms FITNESS NSW 2012 IFBB AUSTRALIAN STATE TITLES (20th October 2012)
2nd Ms FITNESS AUSTRALIA 2012 IFBB AUSTRALIAN NATIONAL TITLES (20th October 2012)
1st Ms FITNESS – 2013 IFBB AUSTRALASIANS (23 March 2013)
Sponsored by Green Tea x50 (September 2013)
Sponsored by LIFT Watches (November 2013)
Optimum Nutrition Sponsored Athlete (Jan 2014)
6th Ms FITNESS – 2014 IFBB Arnolds Amateur OHIO (28 Feb 2014)
1st Ms FITNESS- 2014 IFBB FITX Melbourne (8 March 2014)
Sponsored by My Muscle Chef (March 2014)
Sponsored by CORE150 (May 2014)
Sponsored by Grippedfitness (Jun 2014)
SOCIAL MEDIA
Facebook: www.facebook.com/christineraymsfitness
Instagram: @christinerayzor
SPONSORS
Optimum Nutrition – My Muscle Chef – Gripped Fitness – Greenteax50 – Core 150 – Lift Watches