(Last Updated On: April 14, 2017)
How did you get started in bodybuilding/fitness?
I played sports all my life, however after college I started to miss the competitiveness of sports and that's when my Mom and Stepdad (recently awarded IFBB Dan Hawtin in Bodybuilding) introduced me to bodybuilding about 3 years ago.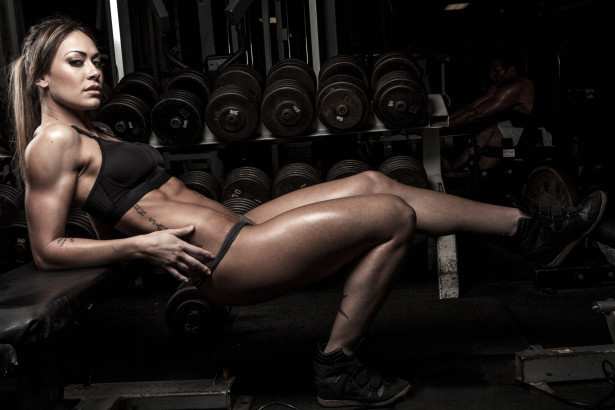 What is your favorite body part to train?
My legs because they are the strongest.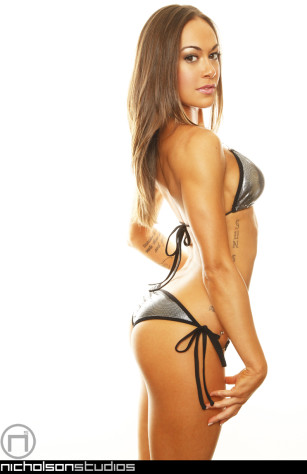 Do you do any other types of training besides traditional weight training?
Crossfit; I am competing twice before the end of this year. Anarchy in the OK Sept 21st and HOA in November.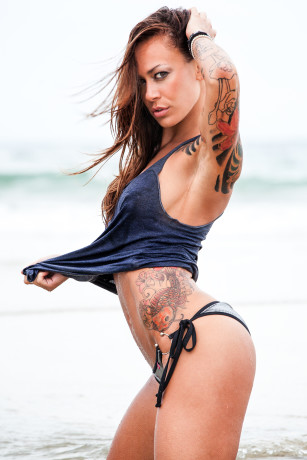 Can you give us a sample of your routine?
I am all over the place, especially with training Crossfit now. Usually training technique and strength in the same day with some kick ass WOD. If I am training regularly in the gym my training goes as follows: Monday: Shoulders, Abs, Cardio, Tuesday: Legs, Wednesday: Arms, Abs, Cardio, Thursday: Back, Friday: Legs, Saturday: Shoulders, Sunday: OFF.
What kind of music do you listen to when you are working out?
I like Hip Hop or Hardcore music. Depends on which type of mood I am in.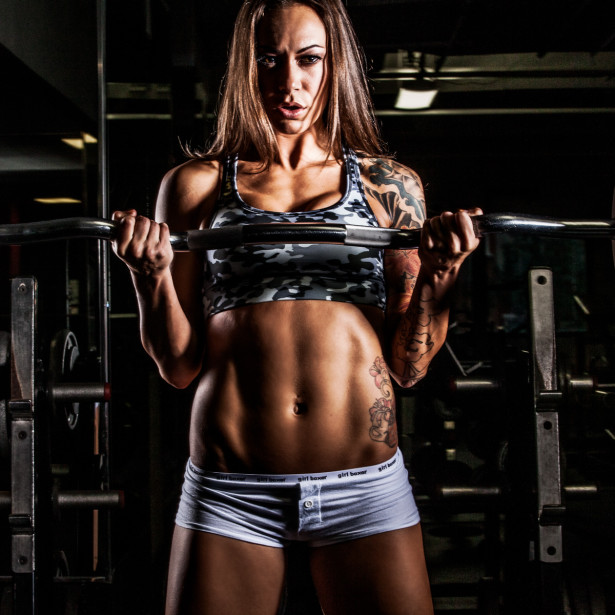 We all have at least one, what is the most embarrassing song on your iPod?
Barry White "Cant get enough of your love"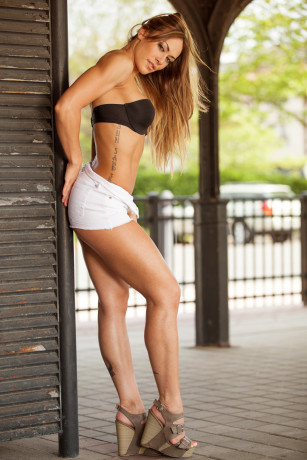 What does your diet look like when you are trying to get lean?
Lots of Lean White meats like tilapia or chicken and asparagus, low carbs probably about 1/2cup of rice with each meal.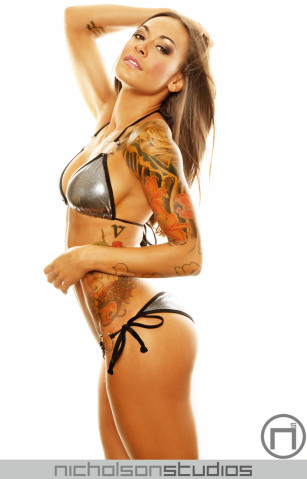 List the top 10 foods we would find in your kitchen
Peanut Butter
Oatmeal
Steak
Tuna
White Rice,
Cereal
Chips/Salsa
Eggs
Kale
Asparagus.
What kind of cardio do you like best and why?
Cardio is weird for me because my metabolism is so high already, but If I were to choose I like High Intensity or HIIT because it sucks but you feel accomplished after like you just climbed to the top of Mount Everest or something.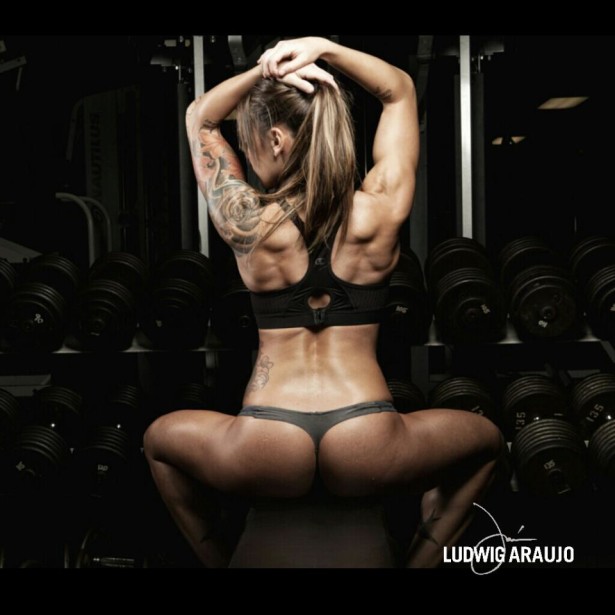 If you could give somebody only one bodybuilding tip what would it be?
Forget the Scale.
Tell us about your biggest bodybuilding/fitness influence?
I don't have just one I pull from all types of fitness especially since I am swinging back and forth between doing Bikini and Crossfit Competitions. For Bikini I would have to say Nathalia Melo and for Crossfit I would have to say Christmas Abbott & Andrea Ager.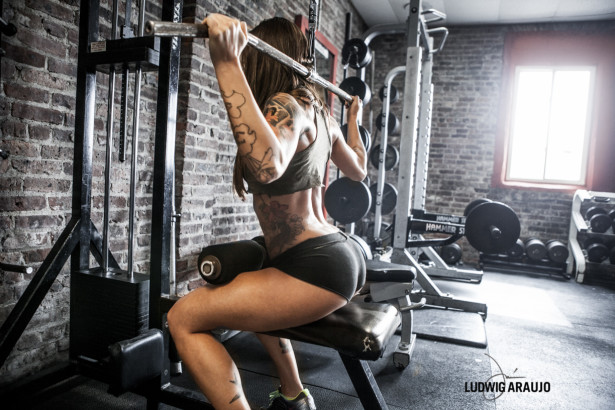 Favorite cheat food?
Pizza & candy 😉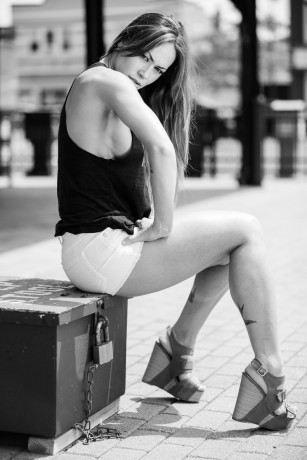 Do you take any supplements?
Yes. I take the Alpha Female Stack from Shredz. I also take BCAA's from Cellucor (watermelon powder is my fav)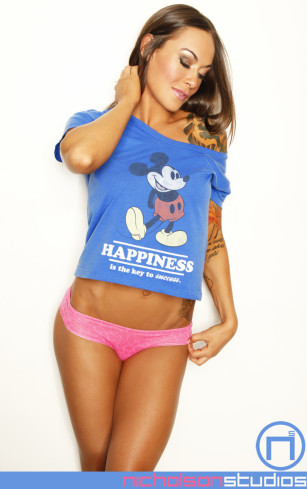 What does the future hold for you?
Hopefully amazing things, starting with my trip to the Olympia this September with my Sponsor Shredz. We look to do big things in the years to come and I am really excited & thankful to be apart of it. I hope to inspire people throughout the Fitness community to follow their dreams and to reach their goals no matter what it may be.
Nikki Leonard
Facebook page: www.facebook.com/pages/Nikki-Leonard-Shredz-Sponsored-Athlete
Instagram: nikkirica
Twitter: nikkirica5
Website: Nikki.Getshredz.Com
Shredz.TV : there are two videos on there of me.
Photographer Credit: Ludwig Araujo and Andrew Nicholson