(Last Updated On: November 27, 2017)
Lene Hansen is a fitness competitor, model and mother of three from Norway. She sat down to talk with us.
How did you get started in bodybuilding/fitness?
Well, I started early to compete with the boys at school. Wanted to be best in gym and run as fast as them when we played soccer and sports like that. I played football, had a back problem and when I got pregnant at the of age of 17 I started to lift more weights,because I had to run less. That's how it started. Between year 19 and 21 I really focused on building a strong back and body. And I got awesome results in such short time, but then I started with football and dance-classes again and did that for some years.
What is your favorite body part to train?
Booty,shoulder and legs.. !! I have always had well trained arms and upper body,but I`m having trouble with my ass and legs..Always been really skinny,but muscular in my arms. So I love to see the results on my ass and the shape I can build. Want to get a narrow waist and it helps with some round deltoids, more muscles on my quads and specially the lateral side. Nothing is like a bouncy ass!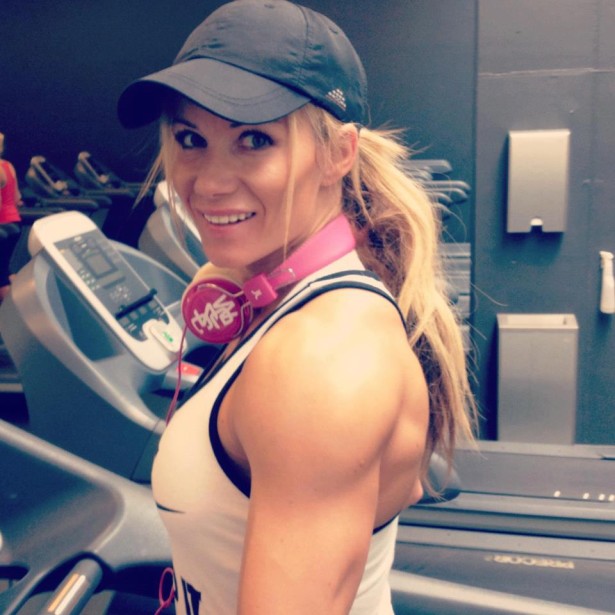 Can you give us a sample of your routine?
I do a 4 or a 5 split. Try to train my whole body twice a week and focus on my week points to get a symmetric and strong body as possible.
I have to ask, can you tell us what you did to get that butt?
Haha..Well,after 3 kids I couldn't stand watching that my ass was gone,not in the mirror and especially not in front of the magazine FHM Norway !! I love bootys and couldn't accept that my was just all gone. So I started to lift more weight again, did less cardio and eat more!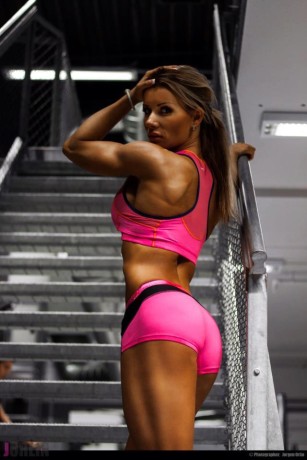 What kind of music do you listen to when you are working out?
I love music and I do get high on almost every music genres. I often listen to pop and rock when I work out, but I really love the 90`s hits!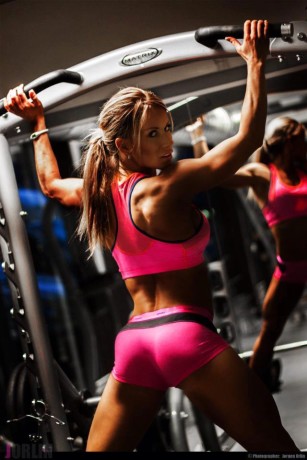 We all have at least one, what is the most embarrassing song on your iPod?
Well..every time  "Simply The Best" with Tina Turner turns on I have to change the song. After I started to compete in Fitness is just felt to silly..#lol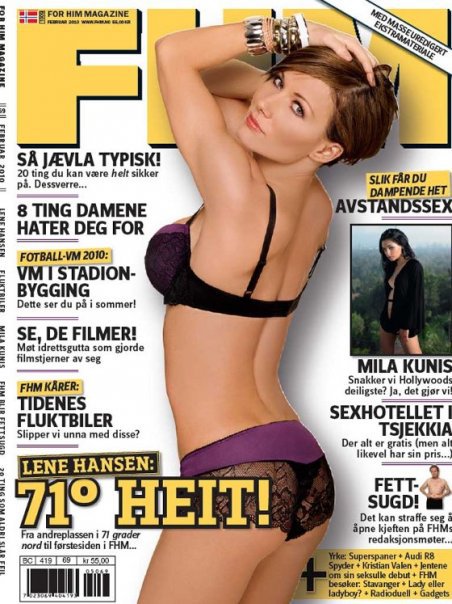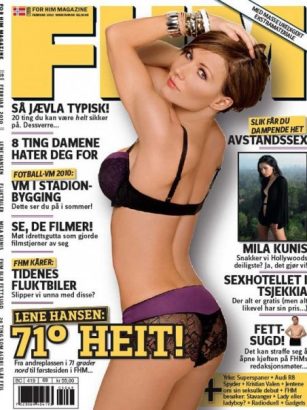 What does your diet look like when you are trying to get lean?
Only clean food like chicken,meat,fish,eggs,protein supplements, oatmeal, vegetables, potatoes, rice and salads. 4 times daily, that's it. A lot of carbs and protein, I really need carbs and had no problem with like over 300g of carbs a day.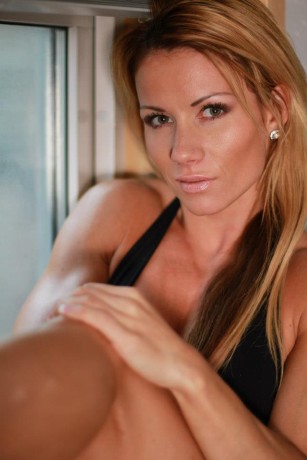 List the top 10 foods we would find in your kitchen:
chicken
fish
rice
potatoes
eggs
Formula 1 shake form Herbalife
whey
oatmeal
steak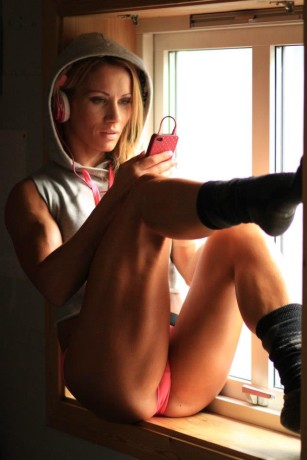 What kind of cardio do you like best and why?
Dancing and it`s because I love to dance. But I have to do indoor rowing the most, because its what I compete in.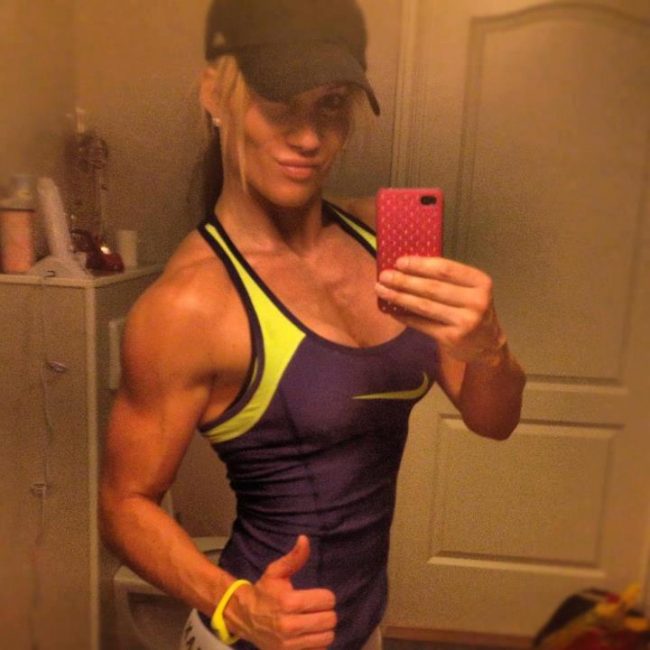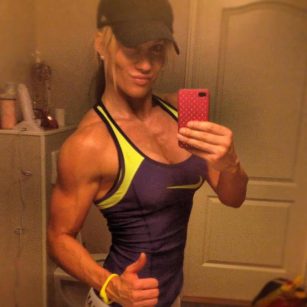 If you could give somebody only one bodybuilding tip what would it be?
You have to start eating clean and enough to build a body! And then you can get the right program to your body to work to..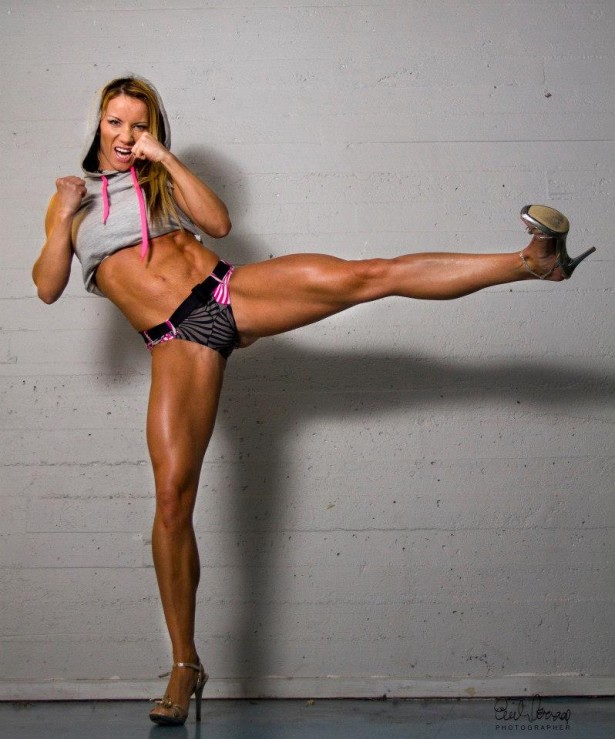 Favorite cheat food?
Candy!! I don't appreciate food that much..I eat what my body needs and that is enough for me !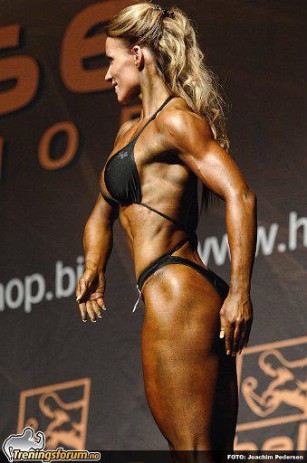 Do you take any supplements?
Yes. I use the Formula 1 meal replacement from Herbalife very often. That's because I`m struggling to eat all the food I need. I always have protein supplement, multivitamins, creatine, ZMA, BCAA, Cell-U-Loss..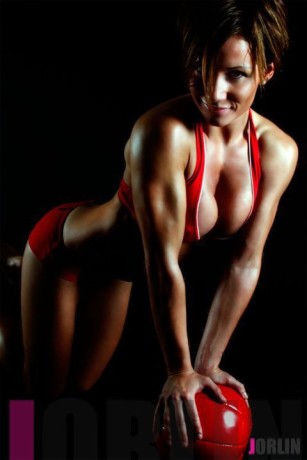 What does the future hold for you?
Well, I just turned 30, I got 3 kids and I want to get better and better for every year now. I got nothing to loose ! I want to compete more, be a Norwegian Champ and compete in the World Championship. Anyway.I just really love this lifestyle, so I`m enjoying every workout,every day! I also want to get more fitness model – assignments. That would be awesome, cause I love photography.. I just love this lifestyle!
Lene Hansen
Facebook: facebook.com/LeneFitness
Website: www.lenehansen.no/
Twitter: twitter.com/fitnesslene